Why Do Married Women Cheat on Their Husband or Partner?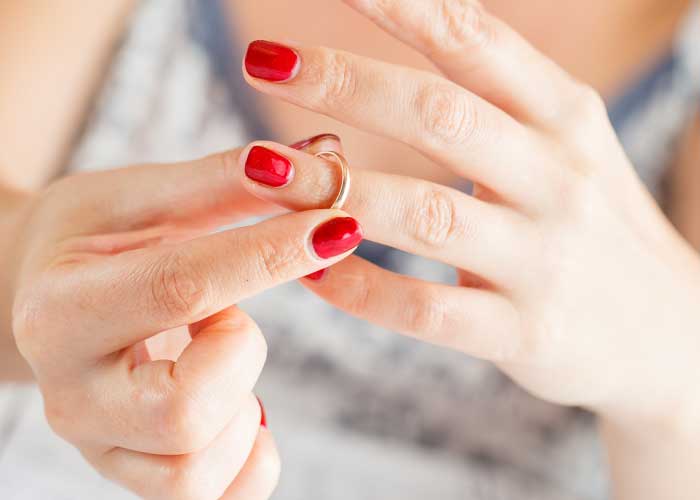 The reasons that married women cheat on their partners
If you think of adultery, in the first instance you may think of a man having an affair with his secretary. It is an unfortunate fact though that many women cheat. From those who are looking for a bit of fun to those seeking more emotional involvement, we take a look at the reasons why married women cheat.
When a woman purely cheats for sex
Women need sex, at times more than at others. They might need it because they have a large sex drive or because they are not getting it at home. Perhaps they have a partner that can't or won't perform in the bedroom and so they go elsewhere looking for it. Their partner may even know about their sexual desires and encourage them to seek gratification elsewhere.
Emotional support, affection and love
There are women that cheat on their husbands for a number of reasons. If a woman is in an unhappy marriage with someone that pays them no attention or love and affection, a woman may be looking for someone that can offer her that. It may not be intentional that she suddenly finds herself attracted to someone that offers her all of the things that she is looking for in a relationship,
How to get a married woman to cheat
If you want to know how to get a married woman to cheat then you need to find the thing that she is missing and offer her that. While we aren't suggesting you go around breaking up marriages, if you really like a married woman and believe you have something to offer her then understand that when women cheat there is usually a reason behind it. If they are in a happy relationship with everything they need then they have no reason but if they are lacking in some element – physical, psychological or emotional then offering them what they need is likely to encourage them to cheat.
What percentage of married women cheat
It is hard to say how many women cheat as some will be so discreet that there is no way to tell but the rate of women cheating is increasing. Another surprising thing is that women are now more honest and upfront about it, almost nonchalant about the fact that they cheat. In many cases, their husbands know but tend to ignore it or at least turn the other cheek.
While many may not approve of married women having affairs, it is unfair to judge unless you know the reasons. The world is changing and women take far more control of their sex and relationships than ever before.