The Most Common Sexual Fetishes List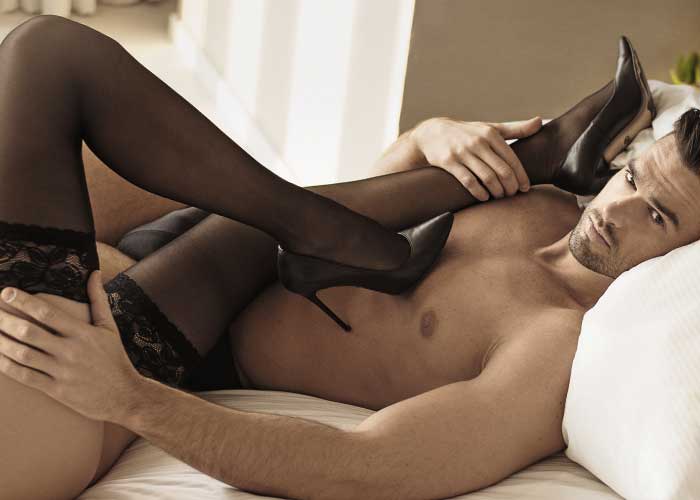 What are the most common sexual fetishes?
Don't mistake fetish with fantasy. A fantasy is something you think about while masturbating whereas a fetish is something that you need to achieve orgasm. But what are the different types of sexual fetishes and which are the most common? We take a look at the most common type of sexual fetishes.
The most common sexual fetishes involving body parts
Perhaps the most common fetish is a foot fetish. While some of us may go screaming for the hills at the thought of someone touching our feet there are others that absolutely love them. It can be touching, smelling or licking feet and it is usually a fetish harbored my men. Others will have a fetish about boobs, bums, legs or other body parts. Some even have a hair fetish and every guy has his preference whether that be the way it is tied up in braids or the colour of it.
Material and clothing fetishes
Probably the most popular of the fetishes involving clothing is latex. The feel, the texture, the smell or even the taste are a highly popular hot fetish for many people. Other clothing fetishes include fishnet stockings. In fact, fishnet clothing is also popular along with corsets and other items of descriptive or see-through clothing. Heels are also another fetish whether on or off!
Dominance and bondage led fetishes
There are many fetishes within the category of dominance and bondage. Some men like to crawl around on their hands and knees wearing a gimp mask while others like to dominate a submissive. There are more extreme forms of BDSM which include electrostimulation which can be more dangerous. Spanking is a very popular form of BDSM with either partner enjoying being the recipient or delivering the spanks.
Cute and cuddly, water sports and balloons
There are some common fetishes that may not be as widely discussed or as popular as the ones that we have mentioned above although they all have their followings. Cute and cuddly, also known as "furries" is more easily explained as those who are attracted to men or women with animal-like qualities. They like to dress up in furry animal costumes and have sex with each other. Then there are those that like to pee on each other, watch each other peeing or peeing themselves and even those who find balloons a huge turn on.
Whatever the sexual fetish, it is important to understand that everyone has the right to express themselves and that these common fetishes are how people find their pleasure from sex and should not be judged or frowned upon.