How to Ensure You Don't Get Emotionally Attached to a New Partner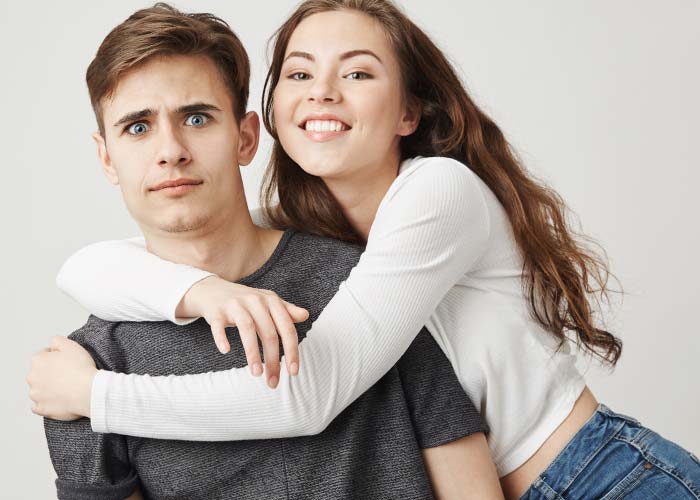 Embarking on a new relationship is always guaranteed to provoke a melting pot of passions. You'll have butterflies in the stomach when your phone rings or an incoming text pings. Planning get-togethers will give you a buzz of anticipation. You'll want to keep your friends informed about progress. You might well dwell on the longer-term possibilities. Could this be 'the one'?
Keeping control of your feelings
Unfortunately, it's important to introduce a reality check before your emotions run away with themselves. Getting attached to someone when the feelings are not reciprocated is only going to end in tears. It would be worth displaying caution, especially if you don't really know this person that well. Before considering how to escalate your partnership, a far more pertinent aspect you need to look into is how not to get attached.
You might ask yourself 'why do I get attached so easily?' It's only natural to give free reign to your happiness, especially if you've been single for a while, or are optimistic about a new love after having been left scarred by a previous relationship which ended acrimoniously. But questioning why this next one might not necessarily be hassle-free is not only perfectly natural. It's something you really need to focus on. Unbridled joy is one thing, but it's important to temper this with serious consideration of the 'what ifs.'
The danger of getting attached too quickly
Some might wonder why this should be an issue at all. Surely developing a strong sense of chemistry indicates a positive connection? If you find yourself attached to a new partner in a relatively short space of time, is this not an indication of a powerful rapport having already formed between you? There is that possibility, and a lot of relationships have gone on to evolve into deep and meaningful liaisons after the parties involved have discovered an instant and mutual attraction, or what a romance novelist or screenwriter might describe as 'love at first sight.'
Realistically, however, an equal number of those who believed themselves to have met the person they had always dreamt of have found, after months, weeks, or even just a matter of days, these feelings, no matter how intense they seemed at the time, were superficial. As human beings, we are slaves to the chemicals which are triggered when we come across someone who ticks all the boxes in terms of appearance, physique, and personality. Meeting someone who excites us will prompt our brains to release powerful hormones. Sadly, their effect is often transitory.
Getting attached to someone too quickly can happen because of this somewhat frivolous combination of hormonal activity and instant sex appeal. There are so many reasons why you need to take a step back from going overboard with your feelings. In first date scenarios, many people pull out all the stops in a bid to present a favorable persona. They might deliberately mask or distort their true character, not to mention be very economical with aspects of the truth. They could try to come across as spontaneous, with a unique and zany sense of humor. Perhaps they try giving the impression of being extremely knowledgeable about what goes on in a bedroom.
These are all indications of superficiality. These attributes are often symptomatic of someone who is only really after one thing. You might feel overwhelmed by his attention and force of character during your initial dates, but as time wears on you might be left with the notion there's nothing much beyond this one-dimensional personality. He might well promise you this, that and the next thing, but deep down he's only interested in your body rather than the whole package. And if you seem as if you've fallen for his charms, he'll be more likely to run a mile.
How to not get attached
There's nothing wrong with getting intimate with a potential partner in the very early stages. If it feels right, go for it, is often the argument. But a more preferable strategy would be to play it cool. Relationships are built on trust, and the better option would be to get to know each other better rather than jumping into bed at the earliest opportunity.
The stand-offish approach is actually a far more reliable way to proceed. If you're wondering how to not get attached to a guy while avoiding coming over as simply not that interested, here's what you need to do. Take your time responding to emails or texts. Leave the ball in his court, so he's the one fretting about whether you're into him or not. The question of how not to get attached is actually pretty straightforward. It's all a case of resisting the urge to express your inner excitement by gushing all over your new partner. Hold back those emotions until the time is right.
If I get attached too easily, are there any pluses?
In conclusion, there's nothing wrong with being the type of person who wears their heart on their sleeve. When it comes to relationships, the hopeless romantic will always be a more attractive proposition than someone whose emotions seem to be in some sort of emotional deep-freeze.
The key is to think carefully before acting. Do you really need to drop him a text right now, when your last exchange was only half an hour ago? You met for a drink last night, why suggest going out again 24 hours later. When the time comes to escalate your courtship, you'll know. Until then, just keep a cool head. Difficult as it may be, keep any burning desire on the back burner.