How to Find a Unicorn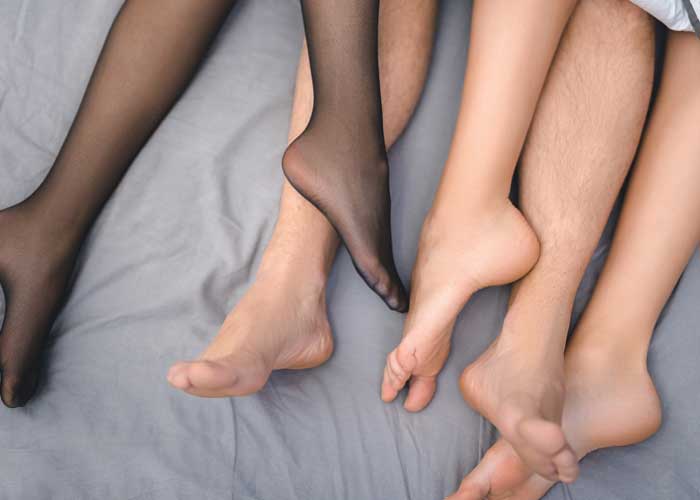 What Is A Unicorn And Why Are They So Sought After?
Other than the mythical, horned horse that we all know and love, a "unicorn" can be something else entirely; in polyamorous circles a Unicorn is a single, bisexual woman who is comfortable with dating a polyamorous couple.
Much like their mythical counterparts, unicorns, or HBB (hot-bisexual-babes) are rare and eagerly sought after. So, if you want to find a unicorn to augment your own dyad you need to be aware that there is competition out there!
What You Should Know If You're Looking for a Third
Whether you're a monogamous couple looking to try something new, or a couple just starting their polyamorous journey (we assume an experienced couple will know all about unicorns after all!) there are a few things you need to do before looking for a third.
1) Set Boundaries; you need to discuss what finding a unicorn will mean for you and your partner. Are you looking for an ongoing arrangement or a one-night thing? Will it be romantic or just sexual?
2) Communicate; set times to discuss your progress and feelings as you start looking for a third.
And finally,
3) Be upfront; when you do find a girl for a threesome tell her about your boundaries. If you know this isn't happening again tell her, if you want to discuss an ongoing arrangement later tell her. After all, the unicorn of myth may not be real, but the third person in a threesome is! Show respect.

Where to Find a Unicorn Online
It used to be a real pain to find a unicorn as a couple; your only option was to go out to bars, meet single women and slowly introduce the idea. Sometimes you'll find that this method yields incredible results… other times, not so much.
It's a real hit or miss operation.
Thankfully online dating has made finding someone for a threesome much easier! Specialized websites specifically set up such arrangements, but you can also use hookup sites like NaughtyDate.com to look for amorous single women!
The trick, when seeking a third person for your threesome, is to be honest with them so that they can make an informed decision without feeling deceived. If a unicorn only wants a casual arrangement and you try to make it committed, they will leave, and if they want something committed and you use them once… well, that's just not a great thing to do all round, is it?
The best thing you can do is invite them out for a dinner date so that the three of you can chat, get to know each other, and figure out the chemistry as well as letting them state their boundaries and requirements.
Are There Downsides To A Unicorn Triad?
There are downsides to every kind of relationship, in truth, and so the key is figuring out what works for you!
With that said, however, it's key to remember that if you are to be the Unicorn in a poly relationship then you're involved in someone else's relationship, not creating one of your own. This is the main downside; the unicorn in a relationship can often feel left out if they are not seeking a purely casual arrangement.
This is why unicorn triads are often considered unfair to the "girlfriend" or secondary partner; when they're done wrong someone gets hurt! So, ask yourself, are you looking for a third person in a threesome, or someone to 'complete' your lifestyle without asking anything in return?
The first is a perfectly viable and reasonable thing, the second is somewhat destructive; the truth is there are plenty of women out there who will be happy to have a casual, sexual relationship, but you need to give them power and respect in the arrangement too.
So, Are You Sure You Want To Find A Threesome Partner?
If you are sure that you're looking for a third and you want to know the best way to find someone for a threesome… well, you've already got all the knowledge you need! Look online, be honest, be open, and communicate with your partner. More than that, however, communicate with the third person and understand that they have needs to!
If you can do all of this, you are sure to find a unicorn!
All it takes is a little persistence, a lot of talking, and a few glasses of wine to get the magic flowing!