What to Do When You are Horny and How to Stop Being Horny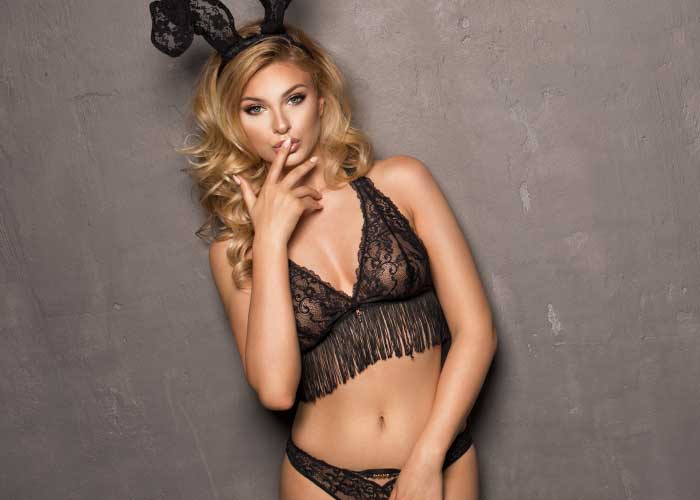 Being horny is having sexual arousal when you're expecting to have sex. Several physiological responses will occur in your mind and body as a preparation for intercourse. When this happens, blood will flow to your genitals and perk them up, making them larger. However, being constantly aroused is a bad thing, as it could bring up unwanted feelings when you're working or concentrating on something important. As a result, this could result in stress, restlessness, being addicted to pornography or masturbation, and relationship problems. So what should you do to stop your sexual urge?
Try Deep Breathing Exercises
You can stop horniness by taking short, shallow breaths into your chest. Studies reveal that whenever you take deep breaths, they increase the oxygen supply to your body, causing your body to relax. Therefore, if you're always having sexual desires, try some yoga breathing exercises. These include:
Three Part Breathing
Dirga Pranayama is a powerful, relaxing breathing exercise. Its main aim is to direct attention to the present, making you aware of your body. Therefore, doing this exercise will stop your horniness by soothing your muscles and making your mind calm. Three-Part Breathing exercise helps to oxygenate your blood, which nourishes your body. When you're turned on, your breath often becomes shallow and quick. The tension in your body will also increase. Dirga Pranayama can help you calm down by increasing oxygen flow to your brain. This, in turn, makes you focus on things that are important to you and stops being horny. If you're ready for this exercise, begin by inhaling through your nose; fill your belly, followed by your chest and lower back. Now, exhale starting from your back, followed by your chest, and lastly, your belly.
Alternate Nostril Breathing
This exercise can lessen stress, feeling anxious, and leave the mind together with the body in a relaxed state. To get started with this exercise, sit with your legs crossed. Then, with the left hand lying on the knee, raise your other hand towards your nose. Now, exhale and close the nostril located on the right side using the first digit of your hand. Now, inhale through the other nostril and use your fingers to close it. Repeat this several times. This yogic breath control practice lets you balance the activity between your nostrils, bringing the PSNS and SNS into equilibrium. If you would like to get rid of your horniness, this simple exercise can be your solution; it ignites focus and clears your mind, leaving you relaxed.
Lion's Breath
Lion's Breath is a type of pranayama that eliminates toxins in your body and relieves stress. It involves inhaling deeply through the nose and then tilting the head backward. You'll then open your mouth wide and roar like a lion while your tongue is sticking out. Lion's Breath offers a great way of relaxing and make calming down the brain, which can stop horniness.
Exercise and Release Sexual Energy
There are many exercises that you can use to reduce horniness. When you're exercising, your body produces the same hormones and chemicals that you release when you are having sex. People often lose about 100 calories when they have sex for almost half an hour. You can burn these calories and release that sexual energy through work out. Exercising is an effective way of reducing the tension and distracting your brain when you're horny. It allows you to divert your sexual energy to productive ends. That said, let's look at a few exercises that you can do you're aroused.
Swimming: The popularity of swimming is growing every day, and it may just be the thing you nee when you want to control horniness. It increases relaxation chemicals in your body and aid concentration.
Walking: Taking a short walk of about half an hour increases your breathing rate and lighten your mood. Many people prefer walking because it's the easiest form of exercise you'll ever find. It won't cost you anything, and you can do it anytime and anywhere.
Strength training: This type of exercise involves the use of weights or resistance to make your muscles stronger. Strength training is an effective way of reducing negative mood states and anxiety, making you feel more relaxed. For those reasons, it can result in a significant reduction in horniness.
Take a Cold Shower to Cool Down Your Body Temperature
Because stress makes some people horny, taking a shower is an excellent way to get rid of these feelings. Researches show that cold showers reduce cortisol and increase the feel-good hormones (endorphins) in the body, which will relieve stress and help you relax. Additionally, taking a cold shower improves blood circulation in your entire body.
When cold water comes into contact with your external limbs and other parts of your body, circulation constricts on the outside part of your body. As a result, blood in the deeper tissues will start circulating quickly to maintain the normal body temperature, leaving you relaxed. People have been using cold showers to calm sexual arousal for many years. You can also reduce the sexual urge by caressing yourself while taking a shower.
Control Your Sexual Desires by Watching Comedy Films
A good laugh relieves stress and physical tension, as it has the same effects as exercise. The latest researches reveal that laughing for 10 to 15 minutes can help you burn around 50 calories. Laughing also works out your shoulders and stomach muscles, and it serves as a distraction from sexual excitement. So when you're feeling horny, go to a humorous comedy show or watch comedy movies designed to induce laughter.
Turn Those Fantasies into Reality
If your sex life is not satisfying and leaves you with sexual desires, visit one of the trustworthy dating platforms for flirty encounters and casual hookups. Look for a trustworthy website and register an account. You'll then set up a dating profile and highlight the type of date you're seeking. Once the administrators approve your account, you can go to chat rooms and start connecting with like-minded people who live nearby and are ready to have fun. Experts recommend that you should turn your dreams into reality when you are not satisfied with your sex life. Looking for singles nearby online might be what you need if you're always horny. At any given time, there's always a myriad of hot single men and women looking for a compatible partner. So finding a cute single to enjoy steamy sex with won't be difficult.
Achieve a Calm and Stable State Through Meditation
People have been practicing mediation since 1500 BCE. Meditation is a reliable way to control horniness. It allows you to focus your mind and redirect your thoughts from sexual desires. Meditation leads to a tranquil mind and makes you experience deep relaxation. You should, therefore, meditate at least one hour a day. You'll experience satisfaction and inner calm without masturbating or having sex. Below are different types of meditation that you can try.
Mantra Meditation
Used to improve concentration and boost concentration, mantra meditation is a reliable way of stopping horniness. It involves silently repeating a calming phrase or word to prevent unwanted sexual thoughts. The harmony and vibrations resulting from saying individual syllables repeatedly in a sing-song tone enable deep meditation to help you release that sexual energy.
Guided Meditation
In this type of meditation, you'll meditate according to the guidance that your instructor provides, which can be either through a video, sound recording, written text, or AV media that comprises verbal instructions, music instructions, or both. Guided mediation involves forming mental images of situations or places that you believe are relaxing. You'll use as many senses as you can, including textures, sounds, sights, and smells. Guided meditation is an effective way of controlling your horniness, as it alleviates anxiety and helps you remain calm.
Mindfulness Meditation
Mindfulness meditation can teach you how to fully focus on the present and avoid getting caught up in a series of swirling thoughts like thinking about sex together with other things. With this mental training practice, you'll learn how to relinquish negativity, slow down those racing thoughts, and calm your body and mind. Broadening your conscious awareness will allow you to concentrate on meditation and everything that you're experiencing.
Transcendental Meditation
This is a simple and natural technique that involves silently repeating a mantra assigned specifically for you in a certain way. The mantra is often different for everyone, and it is assigned based on your characteristics. Without using concentration and effort, transcendental meditation can make you feel less horny by calming your body and mind. Additionally, it helps you make wise decisions and become efficient in everything in anything you're doing.
Change Your Diet to Reduce Being Horny
Another method that stops horniness is avoiding foods or drinks that increase your libido. Instead, take foods that are known to reduce sex drive. Some of the foods and drinks that you should consume include:
Canned foods: Canned food products contain high potassium and sodium content to increase their shelf life. As such, these foods kill your sex drive by reducing the flow of blood to your genitals.
Carbonated drinks: These are beverages with dissolved carbon dioxide. Drinks that contain a high percentage of sugar than water make people dehydrated. Dehydration makes you feel tired and less pleasant than usual. Therefore, if you would like to stop being horny, you should take fizzy drinks such as carbonated soda and water.
Fats and oils: Eating fried foods such as fries suppresses your desire to have sex. So when you are turned on and want to stop this feeling, treat yourself with a double bacon cheeseburger.
Cheese and soy: Cheese produces lots of xenoestrogens, while soya bean products contain high levels of isoflavones, which act as phytoestrogens. Taking these foods will screw up the hormonal balance that is managing your overall sexual drive and stop your horniness.
Alcohol: Taking alcohol can get rid of your horniness. Many people think that alcohol is an aphrodisiac, but this is not true. Because alcohol is a depressant, it causes the systems in your body to slow down, which makes you less horny.
Coffee: When people with caffeine sensitivity drink coffee, they feel an intense adrenaline rush. This increased anxiety could stop their horniness.
Divert Your Attention
You can also stop being horny by killing the mood. When you are aroused, you'll be in the mood to engage in intercourse. This can happen because of various reasons. Maybe your significant other told you something that caused the arousal, or you watched a sexy video online that made you want to make out. Do something counter-erotic to kill the mood and get rid of these feelings. You can play some of your favorite songs or read a book. You might not be able to control horniness since your body can react to anything simple without warning. Fortunately, you can control your actions and be productive.
When Should You Visit a Doctor About Your Horniness?
While being horny is not a bad thing, being tormented by sexual thoughts throughout the day can inhibit your work life and other important things. If these methods do not work, consider scheduling an appointment with your doctor. They'll help you understand the underlying cause of your sexual behavior. Sharing your problem with a professional is a good idea because it helps to clear your mind and look for a solution. Voicing out your thoughts allows you to view a problem from different angles.
Your sexual therapist or doctor can help you determine if you're suffering from (hypersexual disorder) and if you need treatment. HD is a pattern of behavior that involves an intense preoccupation with erotic fantasies. It can result in adverse consequences and impairment in occupational and social functions.