Sexual Games Over Text to Get You Both in the Mood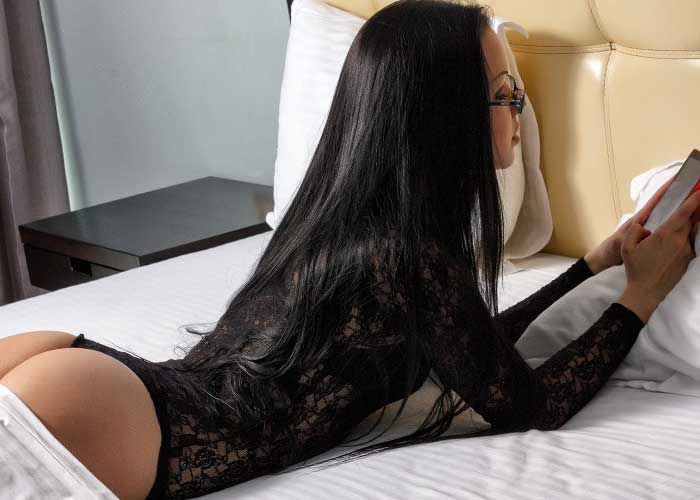 Have fun with some naughty texting games
When you are just starting out dating and it is all new and exciting, you could find yourself wondering how to get the conversation to be a little more flirty or sexy. Maybe you aren't sure that you should be the one to make the first move with flirty texts or perhaps you are a little nervous of the response. The other person could be thinking the same and also apprehensive of making the first move. Naughty sexual texting games are a great way to ease into it and played correctly can end up getting very hot. But what naughty games can you play over text?
Try sexual texting games like "Would you rather?"
This is a great game for starting off subtly and leading into some sexy talk. You could ask "would you rather see a movie or go bowling". As the game progresses, you can start to be flirty and sexy with the game and make your questions a little sexier.
Long-distance sex games over text
If you are forced apart by distance and fancy something different to keep things spicy until you next meet, a storytelling or role-play scenario is great. Tell your partner that you are going to play a game and that you are going to give them the first sentence and they must respond with the next sentence of the story. It's like a kind of role-play that can get really sexy as the game progresses.
Truth or dare is a sexy game to play over text
Just as you would in person, truth or dare involves asking a question honestly or facing a dare. It works really well by text and if you both agree to play it, you can be sure that there are going to be a few revelations and that you are likely to find out a fair bit of information about each other. You could ask a question like "have you ever have had sex in public?" or "where is the strangest place you have had sex?". Taking a dare means that you can tell the other person what to do and opens up all sorts of possibilities.
There are many other sexy games to play over text that all will end up in at the same destination if you want them to and if you play them right. Give it a try and learn a lot about the person you are dating while getting a little bit hot and steamy over text.