Learn How You Can Have Sex Without Love and Keep it Casual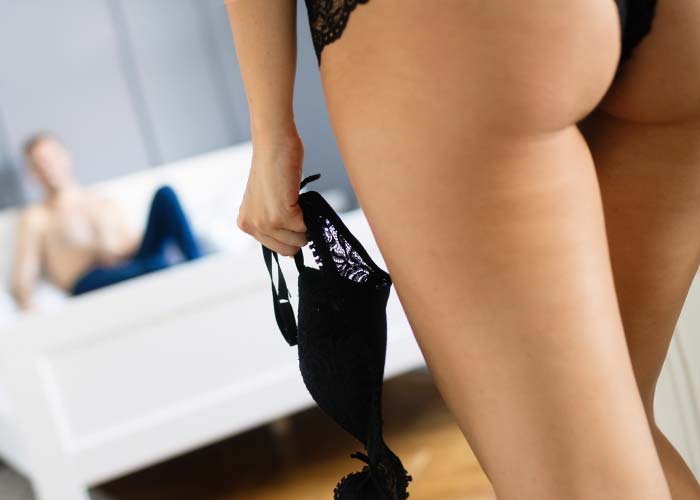 How to have casual sex without feelings or commitment
Some people aren't looking for a big commitment while others only feel comfortable having sex with someone they love. There are no rules of course and everyone is free to decide what is right for them. If you are looking for sex without commitment and just someone to have as a booty call or a casual hook up, how do you achieve this without anyone getting too involved? We take a look at how to have casual sex without feelings.
Hookup sex vs relationship sex
Hookup sex doesn't have to be a series of one night stands, in fact, it can be having sex with the same person but with no real strings or commitment. It is different from relationship sex because there are no expectations of you to be committed to that person. That's not to say that you can't be monogamous even in a casual arrangement. In a relationship, it is about so much more than sex – it is about shared passions, shared goals, having similar ideas about where you want to be and sharing a journey together. The sex can be mind-blowing but as time goes on it can become less frequent. Hookup sex is about just the sex. You may get on great but generally, when you meet, you know that it is all about one thing.
How to avoid falling in love
One concern about casual sex without love is that eventually, it may lead to love. What if, even with the best of intentions, one of you falls in love and the other one doesn't. How can you have sex without falling in love? There are a few tips to help:
Don't have sex with someone you have a romantic history with
Avoid the post-coital cuddle or spooning
Don't stay the night unless you plan to be awake all night!
Make it all about pleasure
Set boundaries and expectations
Managing expectations from the start
You may already be involved in a casual 'no strings' relationship, or you may be considering embarking on this with someone you know. If you haven't already then it is important to establish some ground rules. This will at least set out some kind of basis for your arrangement instead of one party having false hope. Of course, you can't account for one of you feeling more than the other as time goes on but if you have an agreement to stop at this point before someone gets hurt then at least you can avoid any long-term issues.
You need to be honest with yourself from the outset and ask yourself if you can actually handle this type of arrangement. If you don't think you are the kind for casual sex without love but someone else wants this from you then be brave enough to say no. If all you are interested in is casual sex then go ahead and enjoy it. As long as you both know what to expect from your arrangement then everything should be fine.
Find casual dates at NaughtyDate.com!