5 Dates That Will Lead to Sex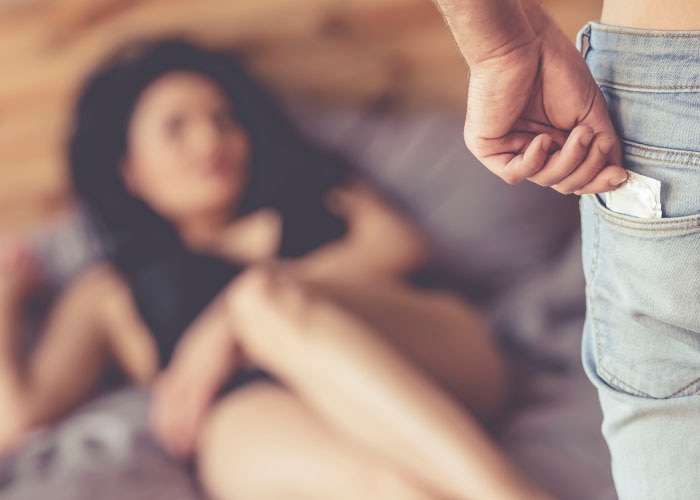 Date night should be memorable shouldn't it? Don't led the spark between you and your partner fizzle out, make sure that the evening ends in smiles in the bedroom. If you want your date to end with sex, try one of our five ideas that will see your evening end in steamy passion.
Go dancing together
There's nothing more intimate than getting up close and personal together, and you don't get much closer than when dancing together. Whether you're gyrating up against each other in a bar or club to the latest trendy songs or you take a class together and learn a spot of ballroom or latin together, you'll find that dancing will leave you both amorous and wanting each other come the end of the evening. Dancing will certainly get the juices flowing and you'll be wanting to rip those clothes off each other once you're back home in the bedroom…if not sooner. Combine it with a few drinks or glasses of wine and you definitely will.
Take a mini-break
Getting away from the daily grind of life and spending time together is what every couple needs. So why not take a mini break away together to your favourite city, country or destination. There will be sites to see, bars and restaurants to explore and memories made together. As you retire to your hotel room at the end of an evening of enjoying each other's company and a few drinks, what else is there to do other than prove your love in the best possible way. Every couple loves hotel sex at one stage or another and you both will on your mini-break away from home.
Have a massage together
No need to massage each other, although that is almost certainly a way to turn your partner on. Instead, he to a local spa and have it done by the professional side-by-side while holding hands. The relaxation of it all will be a sensational feeling, but better still will be the feeling you have after the massage…because you will both be as horny as hell. By the time you return home, you won't be able to get enough of each other.
Enjoy a night in watching movies
You've heard of the saying: Netflix and chill. Well, it can apply to your as a couple too. Spending an evening snuggled up together watching movies and end it with some of the best sex you've ever had. Cuddle while watching the movie and, who knows, you might not even reach the end before you're getting it on together.
Go shopping at an adult store
If you are an adventurous couple, why not take a trip to an adult store and make a couple of purchases. It could be a sexy outfit to turn your partner on, it might be a risqué video or film that you can watch together or it could be a collection of toys to use while having sex. Once home, you can enjoy trying out your purchases and you will be enjoying sex to remember.
There are many different dates you can try with your partner that will lead to sex at the end of the evening. You just need to find the one that gets the juices flowing. Once you've done that, you'll have them eating out of the palm of your hand and rolling around between the sheets.