Your Quick and Easy Guide to Instagram Dating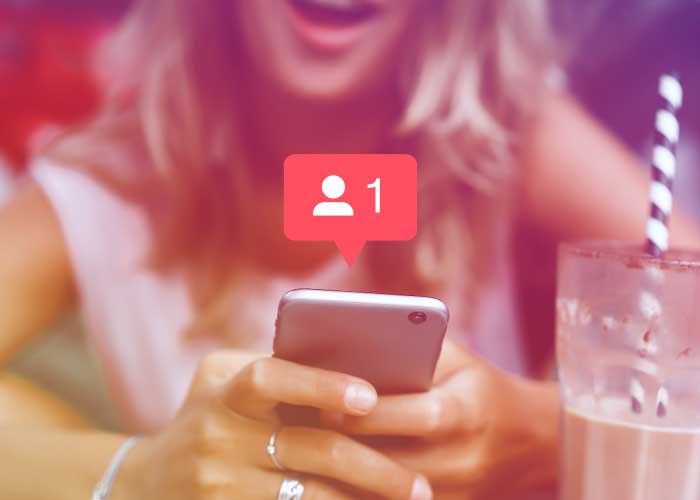 Dubbed "Tindstagramming", the practice of seeking romantic connections has become very common amongst young singles; Rachel Thompson at Mashable suggests that it might even be a better way to date. If you want to get involved, apparently all you have to do is put "single" in your bio and use the #singlelife and #dating tags.
Deep Likes, Thirst Traps, and the DM Slide
If you've never dated through social media, you may not be aware of the tricks, hacks, and the lingo that comes along with it. The 'Deep Like', for example, refers to going through someone's feed and liking something from a long time ago (embarrassing if not intentional), and the "Thirst Trap" refers to posting a selfie or sexy picture for the purpose of exciting someone into interaction (a non-accurate tool).
Of course, we all know what it means to slide into someone's DMs…
But how can you distill all of this into a practical dating strategy?
How to Get a Date on Instagram
Dating through Instagram is actually quite simple when you understand the etiquette and procedures. First and foremost, you need to know how you can signal that you are single, and how you can recognize others who are on the "Tinstagram" scene;
1) Declare Your Status; your digital crush might think you are taken if your feed has a particular person, a brother, cousin, or friend for example, and you don't actually state that you are single. Noting your single status in your bio is a good way to avoid misunderstandings.
2) Tag Your Posts; start using the #singlelife, #single, #love, and #dating hashtags to connect you with other people who are looking for romance and dates. This will stop you from wasting your time on people who are unavailable in one way or another.
3) Post To Your Story; your Instagram story, which appears at the top of the page, is the most likely to get attention and action from your followers so ensure that you make the most of it. Whether you're fishing in general, or you've got your heart set on one Instagram date, making use of the 'stories' function will get you more attention.
How to Flirt on Instagram Like a Pro
So, if you're good with the idea of using Instagram as a dating platform, and you've got the basic knowledge down we have some advice that will help you to land the Instagram date that you've been dreaming about. If you have your eye on one girl in particular, for example, and she has a good number of followers there are a few things you can do to stand out from the average guy in her DMS!
1) Engage; don't just like her posts and comment with fire emojis! Engage with her and her posts in a way that shows you are paying attention. Ask questions and make thoughtful observations, for example if she posts a picture of the books, she's reading do some research on it and make a comment or ask her what her favorite part of it is.
2) Take It Slow; don't go on an immediate liking spree. Like a few of her more recent posts, then go further back, or pay more attention to older posts, as time goes by. Pay attention to how, or if, she responds to your comments and follow her lead.
3) Start a Rapport; once you feel that you have made some progress you can try replying to her story or even sending a DM. Remember, while Instagram may be used much like a dating site for some people, this is not Tinder or Grindr; you should be prepared to take it a bit slower. Expect a week or so of friendly banter and half flirting before you can move on.
4) Make Your Move; when you have been chatting for a while you should consider asking her to meet for a coffee or lunch in real life. This is a very key, often overlooked part of the process. If you're looking for a relationship you should focus on finding an Instagram hottie who lives in your local area.
So, if you've become bored of Tinder, Grinder, Bumble, and Plenty of Fish you should consider "Tindstagramming" as an alternative. Remember to play it cool, however; if you want to find your ideal Instagram date you should keep it real and take it easy. Being too clingy or over the top will only scare potential partners away.
Above all, however, you should keep it real. Don't fall into the trap of pretending to be something you're not; it'll all come out in the end, after all!
Besides, you can always join NaughtyDate.com – a website, specifically created for dating purposes!