How to Flirt Online and Get More Dates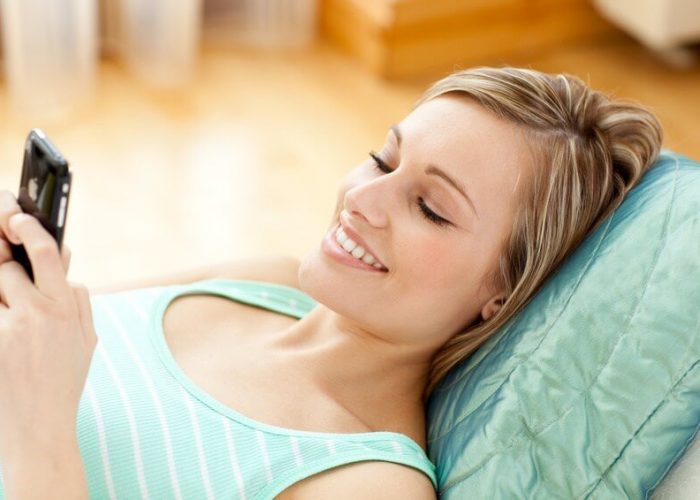 Flirting online can seem a bit impersonal
While many people have more confidence behind a keyboard or on their phone, it can be difficult to get your message across in the right way. There is a reason why online daters search for tips on how to flirt online. Making yourself appear flirty but not creepy and interested but not obsessive isn't easy especially when you are speaking to someone through an app or on a dating site.
Luckily we have a few flirting tips on how to flirt with someone online that will boost your own confidence and land you more dates too.
Start Off Slowly
If you are wondering how to flirt online with a girl, then the answer is don't go in all guns blazing straight away. Getting overly sexual or pushy will more likely lead you to being blocked than it will going on a date.
Think about it like starting a new hobby or learning a new skill. You wouldn't go jumping into these things right away instead you would ease yourself in slowly. Take this approach with flirting online – keep it short and light hearted and don't get too serious from the start.
Make It About Them
You might be tempted to flirt with someone else online by telling them how great you are. More than likely this will turn them off rather than turn them on.
Keep the conversation about them. Ask questions related to what they are interested in, make some naughty comments and keep the other person engaged. How to be a great flirt doesn't involve making yourself sound fantastic, it consists of teasing and asking the right questions.
Send Playful Messages
One of the main flirting tips is to use wit and humour. Don't get overly serious with your messages and instead be playful and funny. Avoid anything controversial and overly sexual unless the conversation is heading that way.
The point of flirting is to have fun and invoke a reaction in the other person. Is teasing flirting? Well yes, in a way it is. Just don't go overboard but some light teasing is a great way to flirt successfully with someone you have met online.
Flirt Online to Win More Dates
Flirting online is easier for some people however it can be difficult to not only gauge the other person's reaction to your messages but also to not appear creepy or full on.
Being overly sexual on an online dating site usually turns people off pretty quickly however not flirting at all won't win you any dates. Once you have mastered the basics of flirting online then you can look at how to go from flirting to dating.
Remember to keep everything fun and playful and back off if a message doesn't get the response that you wanted. You might have more confidence online than meeting someone in person but ensure that you don't say anything that will ruin your chances of landing a date or make the other person block you.