How to Sext Your Boyfriend or Girlfriend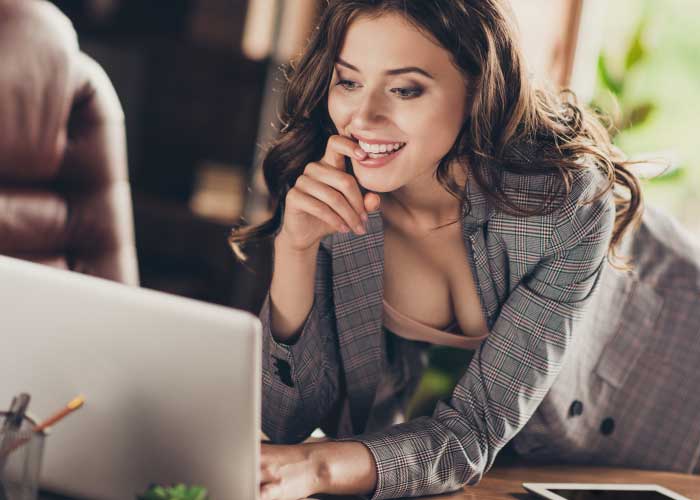 Use our hot tips on how to sext your date
With so much technology now available, sexting has become a popular way of enjoying intimacy when you can't be together. It is exciting, exhilarating and can be really hot if done correctly. While some people may have no inhibitions, there are others who worry about saying the wrong thing or coming across awkwardly. We take a look at some sexting examples for him and her and how to make it work for you.
Go with it and enjoy the hot text messages
You don't have to be together to enjoy the passion and arousal of sex. Sexting is a great way to get intimate with each other and turn your boyfriend or girlfriend on. You can use it to tease what is going to happen next time you meet or you can enjoy sexting messages when you can't be together. The trick is to go with what feels right and enjoy the moment. Don't feel shy or awkward, just ease in with some flirty messages and then go with the flow of the conversation.
How to sext your boyfriend and really turn him on
A man doesn't often need a lot to get aroused. A one line message is enough to suggest what is coming and get him in the mood. If you want to tease him about what awaits when you meet up, you can start with something seductive and simple. Telling him that you want him, that you can't wait to touch him or describing how you are going to make him feel is a great way to get the dirty texts going. Be careful though that you give him just the right amount as you don't want him to peak too soon.
Sexting examples to really heat up the mood
When you are sexting you need to make sure that the texts don't sound too cheesy. You don't want to kill the mood and you don't want to go in too soon with some downright filthy messages. Try these sort of more subtle messages:
I had the greatest dream about you last night:
• You are going to love what I have planned for later
• Guess what I am wearing right now
• I can't stop thinking about the next time we meet
• I have a surprise for you which I think you're going to like!
These are simple yet suggestive and can be seen as flirty. They give just enough of a hint to test the mood and get a desired response. Be warned though… you can expect some hot action to follow.