How to Not Be a Boring Texter and Keep Your Crush Interested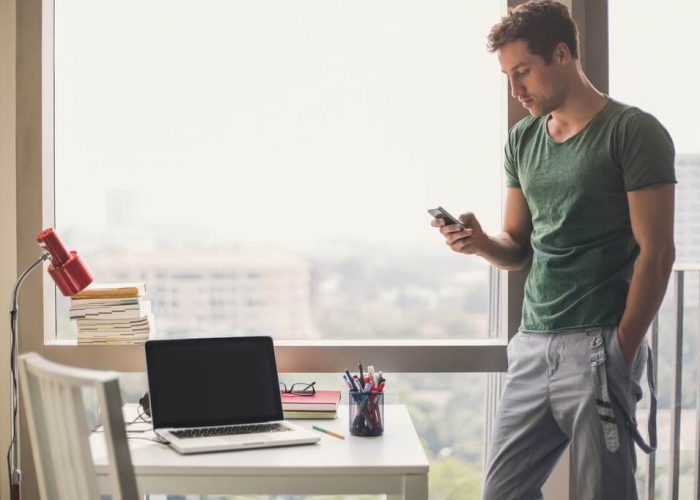 In a world of technology, the internet and apps, dating often starts off with a simple text or message. Whether you are messaging a member of the opposite sex online or texting someone whose number you've got, you need to make an instant impression but also keep your crush interested. So how do you do it?
Remember, saying something by text is easy. But you have to back it up when it comes to the real thing. So don't make promises you can't keep, don't become adventurous with the truth and don't pretend to be something you are not. It will only come back to bite you further down the relationship line.
Here are some key tips to ensure you are not a boring text and advice to keep your crush interested in you:
Don't text too much
If you love one another, or seriously like the girl or man you are texting, you will want to chat and get to know each other. Quite a lot of the time too, whether you are at work, at home or even on holiday. But there's a case of too much messaging to consider here. After typing message after message over a short period, the whole thing becomes a bit tedious and your fingers and thumbs are soon aching. Especially when you see that "xxx is typing" in the corner of your screen. Less is certainly more, and it will help keep that eagerness and intrigue over when they will reply and the excitement over when you will receive a text. If you don't get one, you might just have messaged too much.
Don't text about the obvious or boring subjects
At the same time as not over-texting, don't message the obvious. While "How was your day?" is fine as a conversation starter, "What are you doing?", "I've just had my dinner and I'm full", "Are you at home?" and "What are you watching on TV?" are not going to keep any excitement there for very long. The other person will certainly be thinking: "if he/she is this boring, are they worth dating". They are throw away questions that will ensure your text chat is relatively short on this occasion. Think about what you are texting before hitting that send button.
Be flirtatious and tell them how you feel
Everyone likes a flirtatious conversation, whether you're chatting up a potential partner or messaging your loved one. Let that person know how you feel about them, how much you want them and can't wait to see them next, have a bit of innuendo and organise your next date, drinks or meal. By the time that comes around, you will both be desperate to see one another for some fun.
Be naughty
Sexting it is more commonly known as, but being naughty over a text can help the sparks fly in a relationship. Tell them how sexy they looked when you last saw them, how much you can't wait to see them tonight or at the weekend, how much you enjoyed the last time you got together or just have a bit of sex chat. Turn on your partner with thoughts about them, what you want to do to them and seduce them with your words. Have them eating out of the palm of your hand, not reaching for the off button on their phone.