The Dating Mistakes that Men Make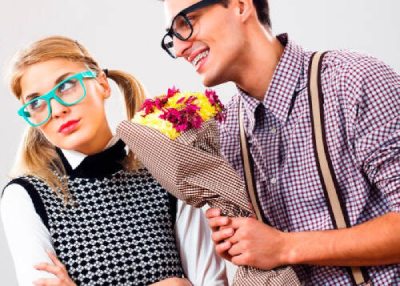 When it comes to dating, some men have a strange way of approaching the whole experience and that can often lead to a date that turns into nothing more than just that. So, what are the dating mistakes that men make?
Keeping them Keen
For some reason, many men think that keeping women keen is the answer but the way in which they do this is where they fall short. Men have a tendency to believe that treating women mean works to keep them keen but that is not always the case. In fact, it is something that wears thin very quickly and will only result in them heading in the other direction.
Waiting for Someone Better to Come Along
Some men almost have it too easy when it comes to dating and so, they are too picky and wait for something better to come along. However, this is not the way to embrace dating so it really should be a case of living in the moment and taking hold of every opportunity.
Fail to Reply to Messages
Whether it is a social media message, text message, email or WhatsApp message, failing to reply will not go down well. This is not a way to keep them interested because replying can also work wonders. So when she sends a message, it makes perfect sense to reply.
Looking for Something Physical
So you have been on a date? Someone has messaged you on your favourite dating app? Whatever it may be, you simply should think about getting physical straight away. Despite us being able to stay in touch around the clock, it does not mean that things should happen quickly because women still want to feel like you are into them. Therefore, until the date becomes more natural, take your time and let it play out how it should play out.
Not Spending Money
When it comes to dating, there are too many men who think about the 2-4-1 meals or the happy hour cocktails. All women like to be treated like a princess on their date which means that they think of you as a prince with a lot of money. Of course, there is no need to go spending big but thinking outside of the box a little when it comes to food and drink can help to firm up a date. Cutting corners and trying to save money will only leave you looking and feeling alone.
Not Being Honest and True to Themselves
It is common for men to think that the woman they are dating wants something else and not them. Therefore, many men try to become something they are not and end up falling flat on their face. So, be true, be honest and let the real you shine through. There is no room for exaggeration or lying so don't hold yourself back.
Dating is a bit like a game but how you handle the whole situation is what will determine its success, just make sure you do make these silly mistakes!