What to Say in a First Message When Online Dating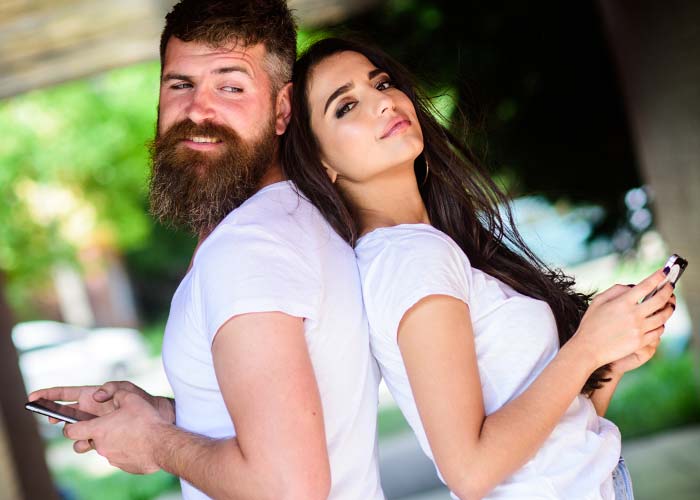 Choosing what to say in a first online dating site message
You have registered for an account and created your dating profile in the hope of getting matched with someone local and the site has found you one or more matches so now the time has come to send that dating site first message. Sounds easy, right? Well it may come naturally to some but for others it may not be quite that simple and you may be struggling with what to say. We take a look at some online dating messaging tips to help you make the first move and be sure of a reply.
Making the first move with an introduction
The obvious example of a good message is 'Hi' but let's be a bit more creative than that. How about 'How's it going, I am ….' or "Hello, I'm a bit new to this but I'm…". It doesn't take much to start up a conversation and once you have a response it will be much easier to carry on. Make sure that whatever you do right that it is spelt right and you use the right grammar – nothing worse than writing "your" when you mean to say "you're". Studies actually show that this can be a turn off for a lot of people.
Adding a bit more than a simple introduction
The first message can be short and sweet or it can be a bit more detailed. It could even be a question. If you are a guy looking to engage with a girl then a question is always a good option. Girls like to be asked questions. It shows that you are interested in what they have to say. But what sort of questions could you ask?
• If she states in her profile that she likes reading then you could ask what sort of books she likes and if she has read such and such by a particular author
• She may be into fitness or running – ask her something about her training like how many times a week she trains
• If a man states that he likes football, ask him about his favourite team or player
This will show that you have taken the time to read their profile and are interested in what they are into.
Getting the first message formula right
It is a tricky one but there is a formula to that first message that works. The trick is to find a balance. Nothing too short and not a long, rambling message that puts people off reading it. Don't be clingy and stay away from complimenting physical appearance. Try complimenting something about their interests:
Hey, I see you are into crime dramas, have you seen the new …. On Netflix? Well worth a watch!
In this particular message, you are acknowledging that you have read their profile, asking them a question and adding value by making a suggestion about what to watch. Now you can add your own twist of personality into it or your own personal opinion on it as well but you get the idea.
Don't try and overthink the whole first message but equally don't be scared and just tap a one word message. You want to get a reply, right? Be yourself and don't copy others either. You are trying to get him or her to be interested in the real you. Once that first message is done and you have a response, you will be wondering what you were worried about in the first place.
Don't hesitate to sign up for NaughtDate.com and chat with many local singles online!