The Best Houston Lesbian Bars & Nightclubs for Gay Singles
All women seeking women have the odds stacked against them right now. In the USA, bars and clubs across the nationwide lesbian dating scene are dropping like flies. While this is undoubtedly a product of the positive steps towards reducing LGBTQ+ marginalization in society, it leaves very few safe spaces for women seeking women to hook up and feel at ease to be their true selves.
That being said, there remain a few Houston lesbian dating spots for women to enjoy locally. With a nifty list in hand of the very best LGBTQ+ friendly bars and clubs and the ability to meet single lesbians online, you've got all the ingredients to ensure a casual relationship any time, any place. After all, not even Covid-19 can stand in the way of an online match.
4216 Washington Ave, Houston, TX 77007
Casual dates don't always call for buzzy clubs that drown out conversation. Sometimes, a chilled ambiance allows for a relaxed chat to transform into sexual chemistry, a superlative situation for friends with benefits. Houston's Pearl Bar offers just that. Better still, as a girl bar, it provides a safe space for local lesbians to unwind and have a good time in great like-minded company. Complement your teasing date talk with craft cocktails, live music, and board games, all available for your pleasure and hers at the Pearl.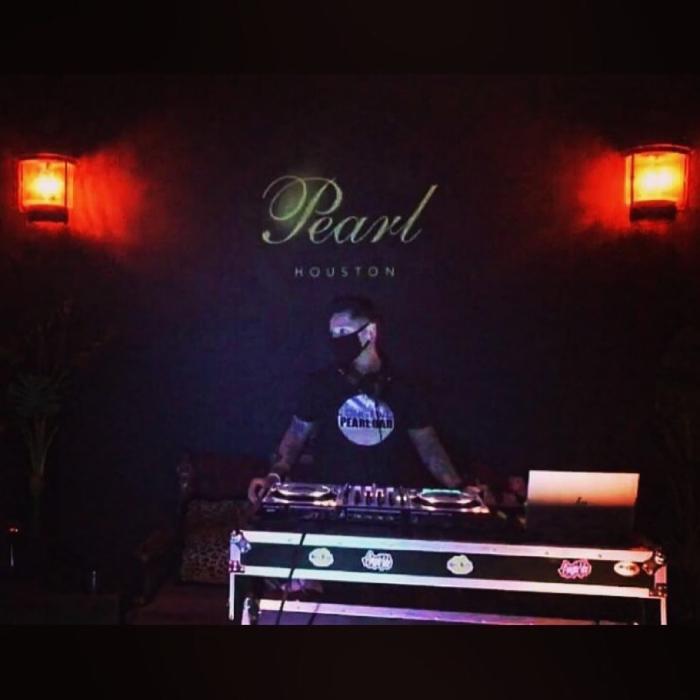 11410 Hempstead Rd, Houston, TX 77092
Don your sassiest cowboy boots and shimmy down to Neon Boots Dancehall & Saloon, the city's award-winning Western-themed gay bar. Two-step to impress your online match in a top inclusive environment that encourages playful interaction between patrons. Located at the city's historic Esquire Ballroom, revel in your Texas roots by hitting up the venue played by all-time greats from Patsy Cline to Willie Nelson.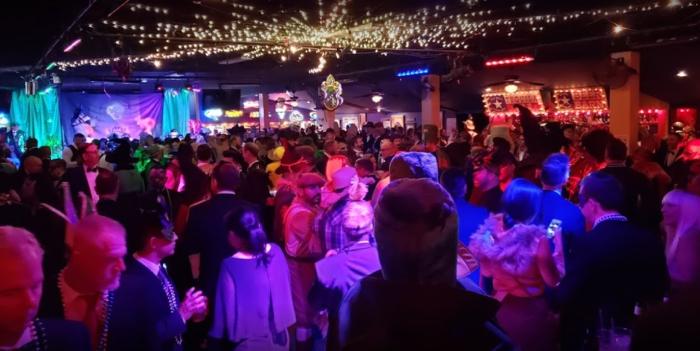 1925 Eastex Fwy A, Houston, TX 77039
When you've spent all your energy at Neon Boots, carry on the traditional Texan theme at Stampede. Swap your cowboy boots for a table seat for some of the best Country and Western performances in the city. If you're single, stop by on a Saturday for Ladies Night when you can mingle with gay girls native to the Houston area. Light-hearted dancefloor rivalries are sure to see you connect with a sexy femme.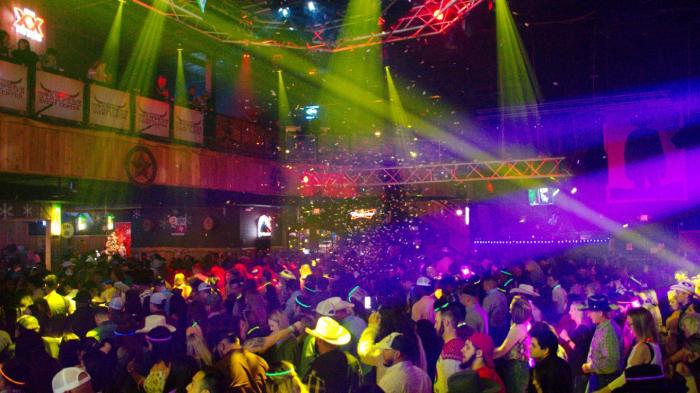 808 Pacific St, Houston, TX 7700
Lesbian ladies, women, and their friends head down to JR's Bar & Grill in droves for Sunday Funday Karaoke. Putting the excitement back into the tail-end of the weekend, from 6pm until late, supercharge your Sundays with a casual acquaintance. Generally, a favorite with gay guys, JR's pulls in a friendly mixed queer crowd for drink and food, with a laidback vibe that spills out across its New Orleans inspired outdoor seating area.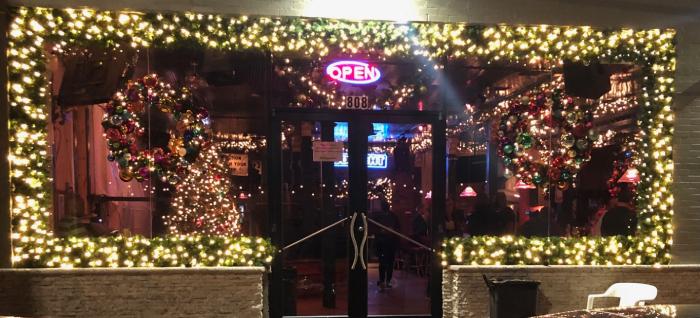 1641 Westheimer Rd B, Houston, TX 77006
It seems Houston is the master of the low key, chill, with Poison Girl offering an alternative space to Pearl Bar for gay women. Definitely nailing the trendy queer demographic, this modish setting is peppered with an impressive collection of pinball machines, a jukebox, and a stocked bar lined with countless liquor bottles. Against a backdrop of suggestive, seductive rouge walls, Poison Girl should be the dating spot of choice for every hip lesbian single.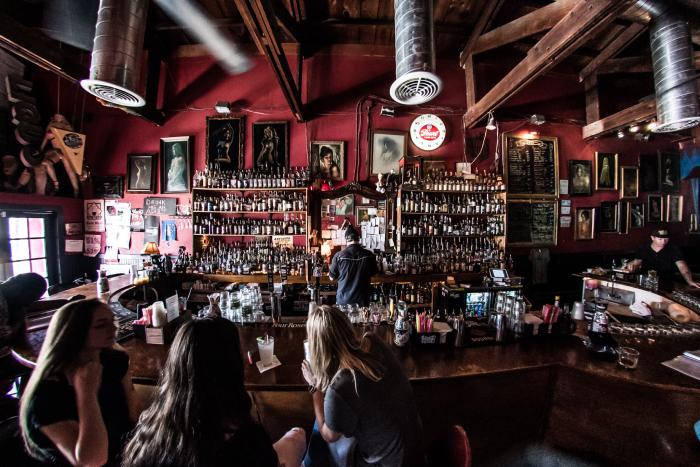 2327 Grant St, Houston, TX 77006
At the heart of Houston's gayborhood lies Lola's Depot, the OG LGBTQ+ friendly dive bar. Complete with no cover charge, cheap drinks that pack a punch, and staff that feel like family, this dingey watering hole is an all-time gay bar great. Make your way to Montrose with your partner for a night where anything goes amidst timeless jukebox jams. Come as you are leave with an augmented aura of nonchalance. You'll love it.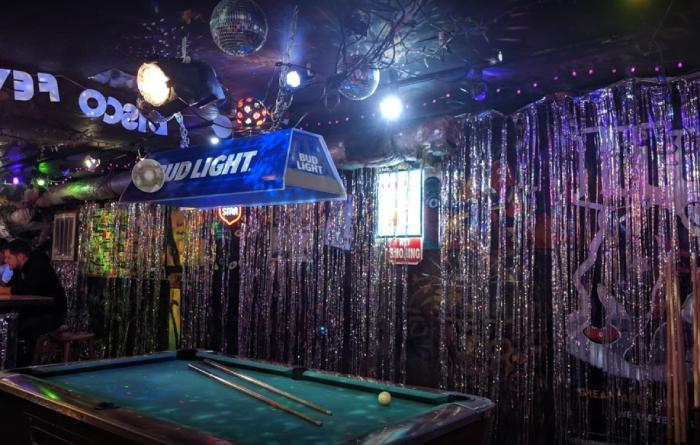 3101 Main St, Houston, TX 77002
Hosted by @Arithedjevents, Girls N Karaoke Thursdays is a weekly les-centric event organized by girls for gay girls. As well as the usual singsong tomfoolery, the evening is packed to the brim with attractive event perks including snacks, drink specials, and a full food menu to share, if you're feeling more than peckish. When you've impressed the crowd by showcasing your own pipes, head to the hookah lounge with your date to chill and chat and see where the evening goes. You'll find Girls N Karaoke at its current residency, Rosalie & Main.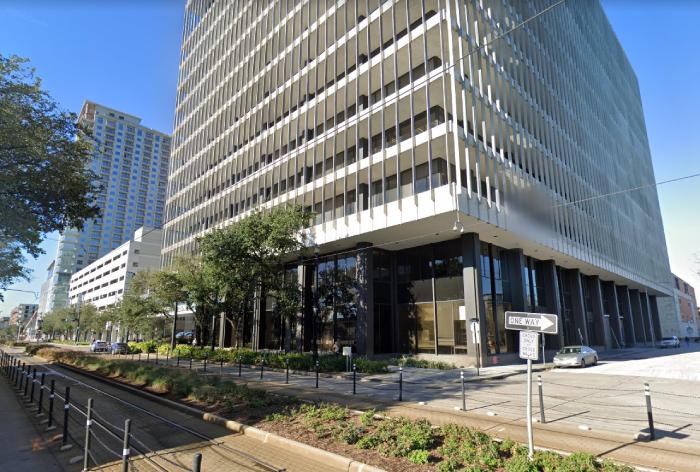 810 Pacific St, Houston, TX 7700
South Beach Houston is a late-night clubbing space for queer people who want to party from dusk 'til dawn. With picture-perfect, eye-catching attractive interior decor, this LGBTQ+ friendly venue is great for gay girls who want to shake it off to sick sounds against an Insta-worthy backdrop. Originally opening its doors in 2002, be sure to join South Beach Houston this year to celebrate its 18th year of non-stop dance-club-laser-show goodness.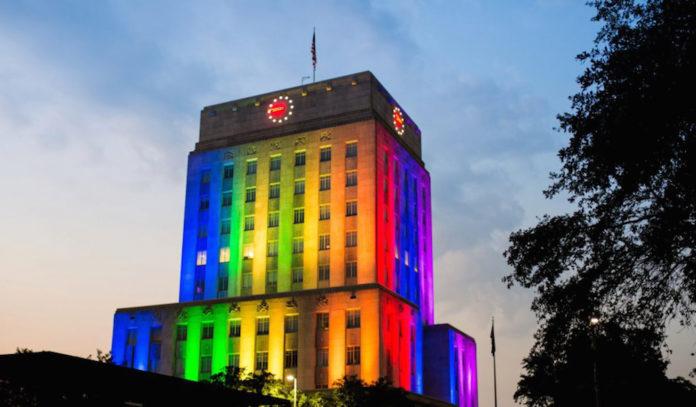 2117 Chenevert St suite n, Houston, TX 77003
This inclusive venue is open to all, no matter your gender, race, or sexual orientation. Oh, so fancy, it's second-level city view creates a luxe quality for your after-hours hook up, whether you're meeting as friends with benefits or you're in a committed relationship. Women of Houston's queer community should make their way down to this Midtown joint for Lesbian Hub Fridays with DJ Avi. Check out the club's schedule for dates post-pandemic, with Sweet Saturdays also dubbed as the city's #1 all-girl party.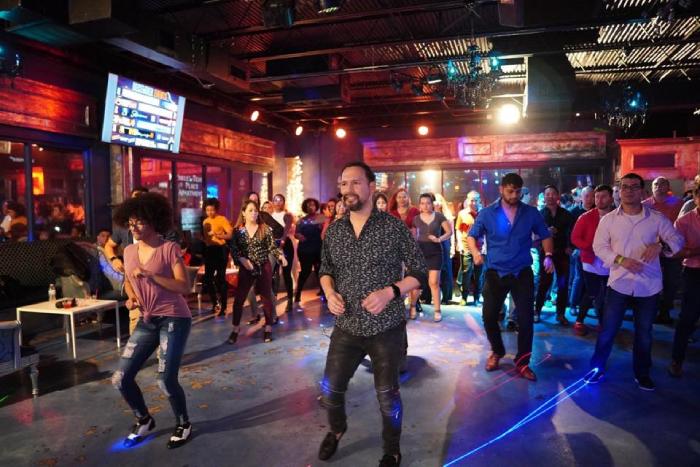 715 Fairview St, Houston, TX 77006
Blase gay bar cum after dark hotspot, RIPCORD exists to serve the male gay community of Houston and its friends. While there are other female-orientated nightlife options for lesbian looking to hangout, RIPCORD is an enjoyable way to spend the evening, whatever your gender. With its leather bar roots dating back to the 1980s, pay RIPCORD a visit if only as a tribute to the venue's standing within the city's LGBTQ+ history. If it's unwavering popularity is anything to go by, you won't want to leave.