The Best San Antonio Lesbian Bars & Nightclubs for Singles
All native singles know that St Mary's strip is where to meet a lesbian in San Antonio. That being said, there aren't many dedicated 'San Antonio lesbian dating spots,' so to speak. Despite the love that has been showered upon the LGBTQ+ community, due to the rise and rise of queer rights activism over the last 30 years, it is still pretty tricky to find local safe spaces to connect with like-minded women seeking women.
With the additional pressures presented by Covid-19, there's never been a better time to meet single lesbians online. Use a dedicated dating site for gay girls, including those who identify as female, and break the ice online. Conjuring up a load of chemistry onscreen ensures that you're in for a steamy hot evening, no matter what your lesbian dating scene has to offer. Stuck for inspiration? Here are a few favorite spots where local women rate the drink, food, and music.
2911 N St Mary's St, San Antonio, TX 78212
While San Antonio doesn't boast its own dedicated lesbian bar, La Botanica is lesbian-owned with an inclusive ethos. A playful place to meet an online match for a date, this happy-go-lucky space encourages you to share a conversation with like-minded ladies over great food and drink. A hit with eco-conscious women too, the menu's delicious plates are largely plant-based, served to the cantina's casually communal patio.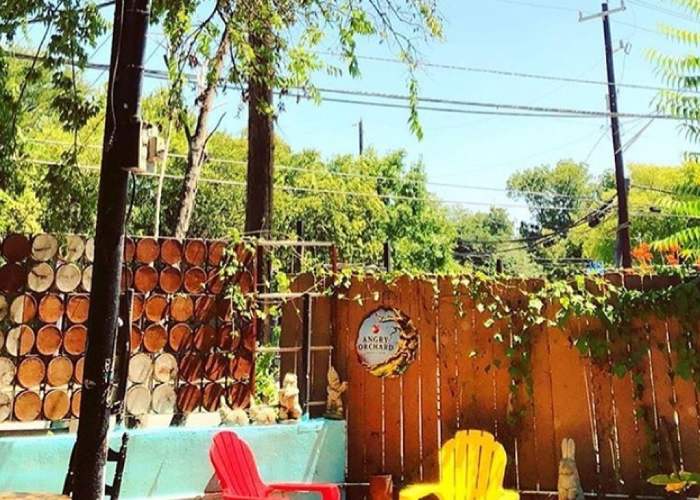 1402 N Main Ave, San Antonio, TX 78212
Over the last 25 years, the Pegasus horse has soared through adversities and unprecedented societal upheaval. From the bar raids of the late 90s to the increasing demarginalization of the queer community into the 2010s, Pegasus' popularity with native gay men and women has ensured its survival. Flying as high as it did upon opening in 1994, this longstanding LGBTQ+ mainstay is a home from home for many gay, lesbian, and trans people across Texas. Achieving a neighborhood club feel, with a friendly face around every corner, come with partner or girlfriends to enjoy great music, strong pours, and the best-themed rooms in San Antonio.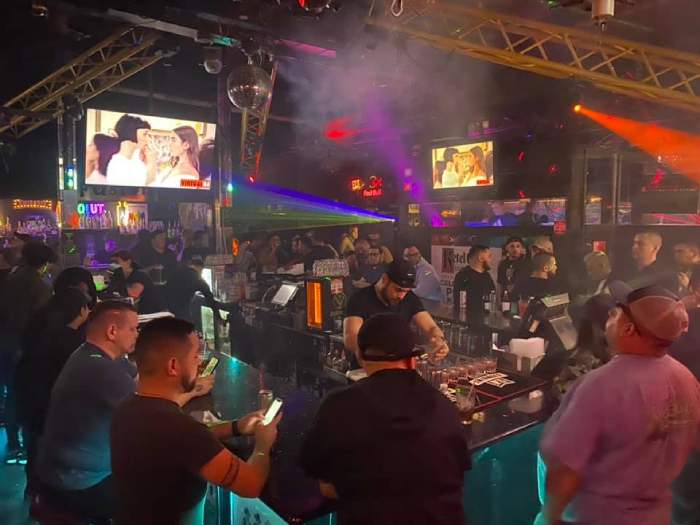 1416 N Main Ave, San Antonio, TX 7821
Dubbed by San Antonio patrons as the friendliest gay bar in the city, Sparky's Pub is an inclusive establishment that attracts a decidedly diverse clientele. Extremely humble in its intentions, from décor to events, there's no pressure to embrace relentless party antics at this unassuming Texas tap. Settle into the swing of a new relationship over a draft beer or cocktails in a cozy hangout away from the hustle and bustle of the strip.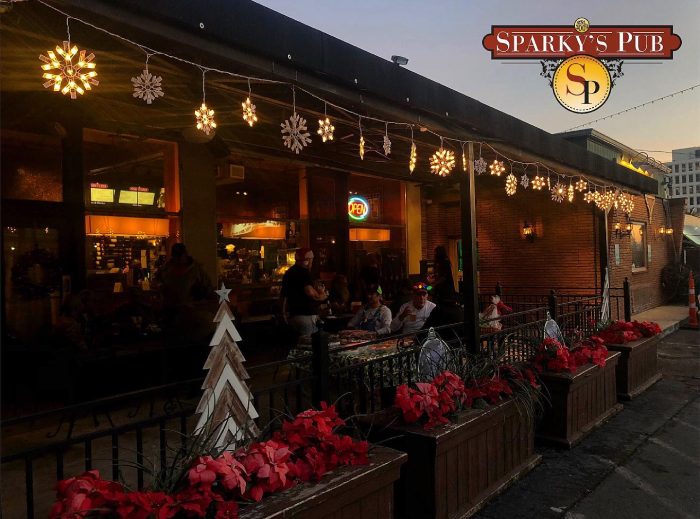 10127 Coachlight St, San Antonio, TX 78216
The LGBTQ+ nightlife scene in Texas wouldn't be complete with a Country Western venue! The SA Country Saloon is the best gay bar of its kind in San Antonio, promising fast service and a mixed crowd for single gays who are looking to meet a match. Find your partner dating online or among the crowd, grab them by the arm, and two-step down to the dancefloor, for a night of Country music capers brought to life by top DJs and sassy drag queens.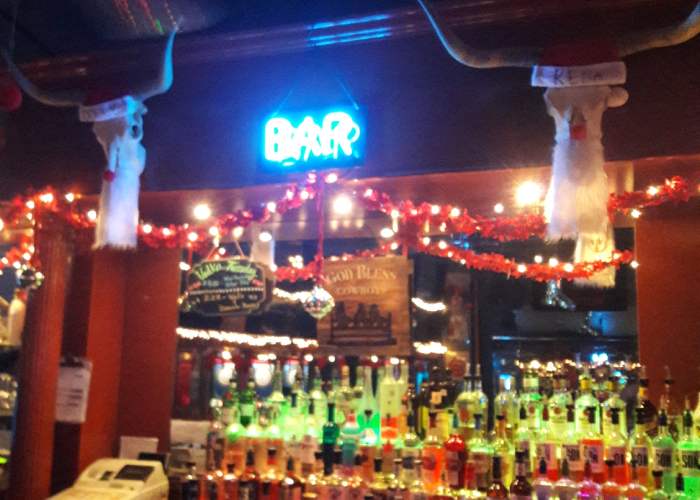 1420 N Main Ave, San Antonio, TX 78212
An appealing option for any gay single looking to venture away from the clichés of San Antonio's gay strip. Knockout is an inclusive sports bar that provides some respite from gayborhood glitz and glam for men and women who would rather watch the game. Lesbians who love to catch their team play, a slice of pizza in hand, as opposed to crazy nights on the tiles know that Knockout is the one.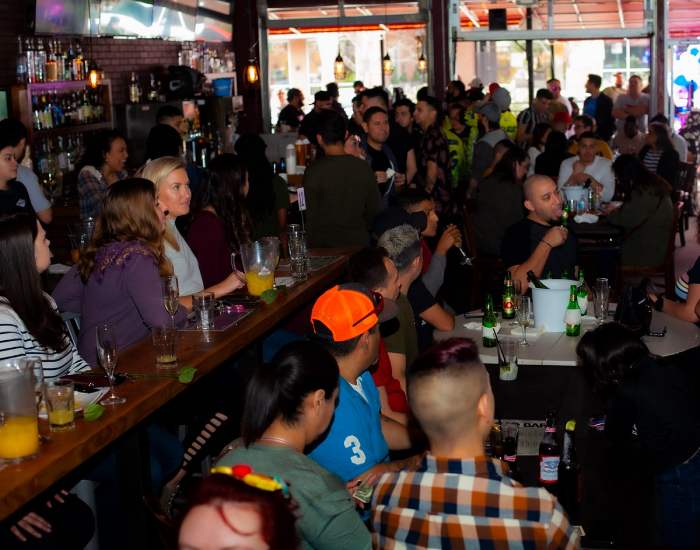 119 El Mio Dr, San Antonio, TX 78216
Who says the gay nightlife scene is synonymous with shimmer and sequins and all that sparkles!? Actively taking the individuality within inclusiveness seriously, the Bang Bang Bar is an alternative venue for all, no matter how you identify. Cool to its very core, this watering hole is reminiscent of the great dive bars of times gone by. Since 2016, Bang Bang has been serving up cocktails that crackle, boozy brunches, and mega Mexican eats with live music beats. Start as you mean to go on with an effortless suave date at the trendiest spot in San Antonio.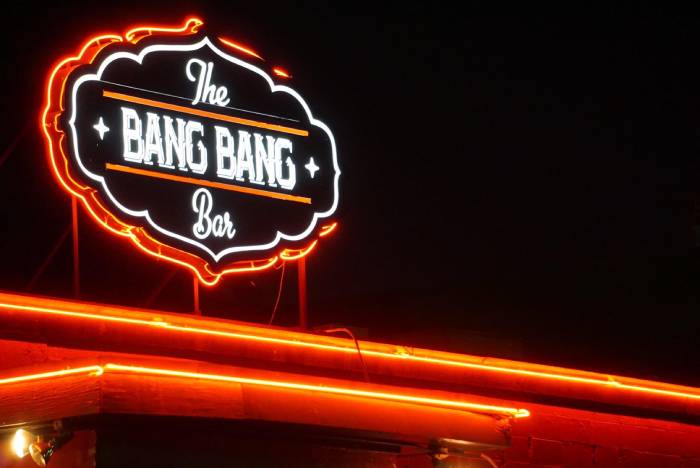 411 Bonham, San Antonio, TX 78205
Channelling what we know and love about the LGBTQ nightlight scene, the Bonham Exchange goes out of its way to guarantee customers have a gay old time. Extravagantly sprawled over three floors, the hottest queer club in Texas is exactly 25000 square feet of everything fabulous, darling. Find a flirty female online, then hook up to join in the revelry with all the beautiful people at Bonham. DJs, drags, cocktails galore… you know the score.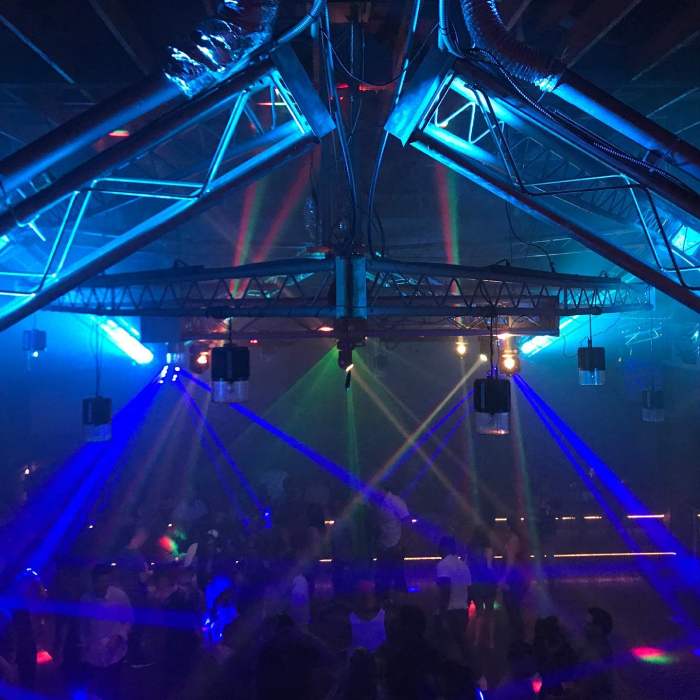 211 San Pedro Ave, San Antonio, TX 78212
Not explicitly named a lesbian bar, whispers between those in the know suggest Wax is a hot spot for gay girls. And it's not hard to see why. From wall to wall, this self-assured underground haunt is brimming with hot women. Doing 80s, mental, and synth-pop justice since 2012, all-girls events at Wax swerve the usual cheese-fest setlists. One to visit with a girl who's different from the rest.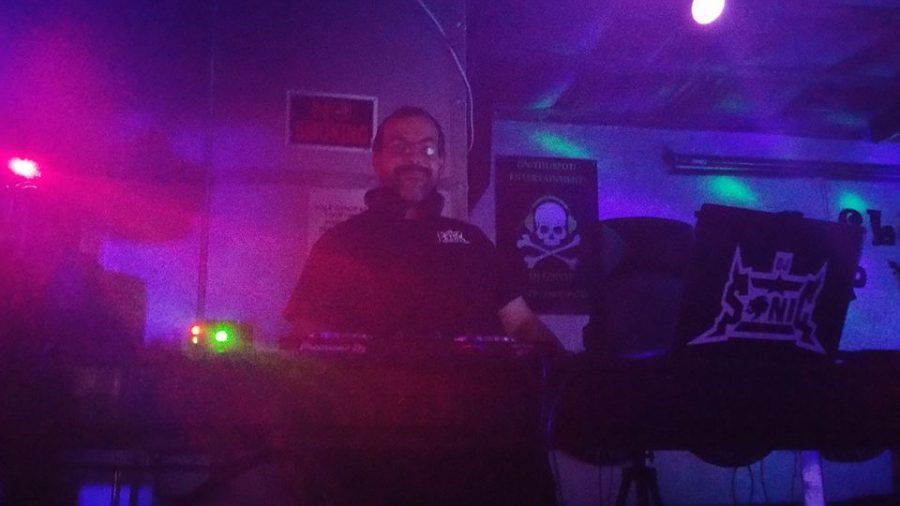 Mary's, 2726 N St Mary's St, San Antonio, TX 78212
Consistently considered as the best dance nightclub on the San Antonio nightlife scene, Gallery Club is a place to let loose from dusk 'til dawn with an online match. Meet afterhours Thursday to Sunday and conjure up some sexual chemistry with a little help from the venue's live DJ sets and laser light shows. Gallery Club welcomes the LGBTQ+ always but check out Thursgays for a school night party devoted to the Texas queer kids.