The Best Columbus Lesbian Bars & Nightclubs for Single Women
The resounding progress made my LGBTQ+ activists since the 1990s has paved the way for an increasingly inclusive world. While queer female singles will benefit from the decline of marginalization in countless ways, the fact that lesbians can date so openly is having a hugely adverse effect on the dedicated lesbian dating scene.
Juxtaposed against this newfound freedom, there are fewer spaces for today's women seeking women to connect with girls for a naughty casual encounter. Ironically, it's now harder than ever for ladies to find a like-minded match in the area. Since the closure of Blazer's in 2011, Columbus has also waved goodbye to the women-centric Wall street nightclub just four years later.
Now, with the additional restrictions in place for bars and clubs during Covid-19, there's even greater stress surrounding where to meet a lesbian in Columbus. Nevertheless, as it happens, the 'new normal' is incredibly convenient – simply meet single lesbians online before hitting up Columbus lesbian dating spots!
202 E Long St, Columbus, OH 43215
As the last remaining lesbian bar in Columbus, Slammers is something special. The cornerstone of the city's lesbian dating scene, it's the obvious place to hook up with a partner or match with other like-minded gay girls. At a time when every other top queer female spot seems to be disappearing into thin air, Slammers stands tall, serving up strong drinks and food from Ohio's finest pizza menu almost three decades down the line. For effortless conversation, Slammers' Thursday night trivia is the one. Come along, single or not.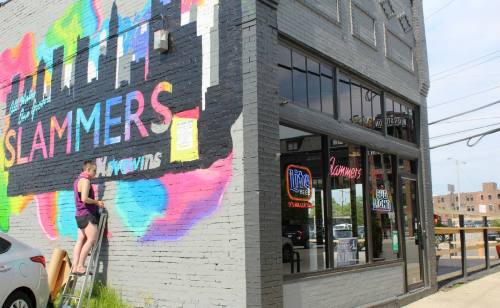 1409 S High St, Columbus, OH 43207
Renowned amongst locals for its awesome atmosphere, super-friendly staff, and reasonable drink prices, Cavan consistently ranks as a firm favorite of the Columbus gay bars. Hot with bears and cubs, this LGBTQ+ venue is also welcoming of its female clientele. Pay a visit to this hot spot with friends for Trivia Mondays and on Fridays to sip their specialty martinis at unreal prices. They're the best.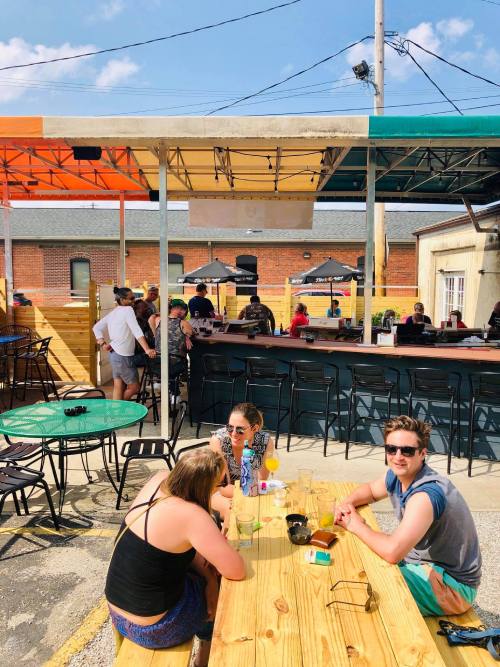 913 N High St, Columbus, OH 43201
Initiate any new casual relationship with the assistance of this quirky neighborhood bar. With walls adorned with artwork devoted to gay icons, including Bowie, George Michael, and Carrie Fisher, Local Bar Short North provides a plethora of talking points for you and your acquaintance. You'll love the relaxed atmosphere, local ales, and the eclectic crowd of wholesome folk. The weekly events schedule is always brimming with fun entertainment check it out to design your ideal date.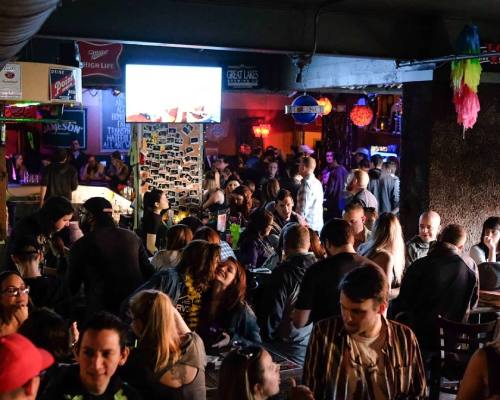 20 E Duncan St, Columbus, OH 43202
Bing Bang Boom! O'Connor's Club 20 is all about serving up surreal cocktails speedily to its super sexy queer clientele. Native gay guys and gals know to meet here for fun bar games, unbelievable burlesque performances, and regular events, including Karaoke Fridays. Following a fire in 2007, O'Connor's has risen from the ashes to reclaim its residency and propagate its popularity as a beloved inclusive watering hole.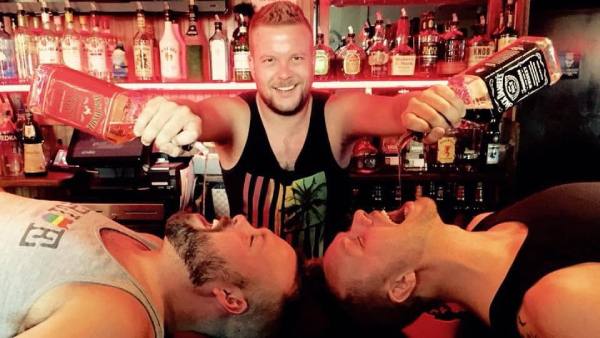 782 N High St, Columbus, OH 43215
It's true that Union Café largely caters towards a male gay crowd, but that isn't at the exclusion of women, or women, for that matter. There's a real patriotic undertone to the Union, largely inspired by its dedication to serving up authentic US fare, including traditional northern American chow. Since its opening in 1996, Union Cafe has gained a steadfast community of regulars who return time and time again to share great food and drink with great company to great music.
If you want to check out a few more male-orientated gay bars across Columbus, head over to The Toolbox Saloon, hit up one of the infamous fetish parties at AWOL Bar, or hang out for happy hours from 3-7 at Boscoe's.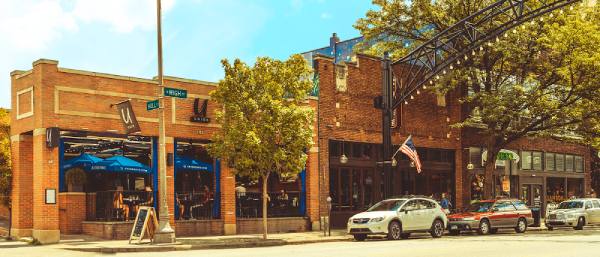 126 E Moler St, Columbus, OH 43207
people with open arms, this vibrant venue never fails to put on the most effervescent events its punters. Planned with consistency, if you're out on the town for a quintessentially queer dating experience, pull up a couple of chairs to a table at Southbend Tavern.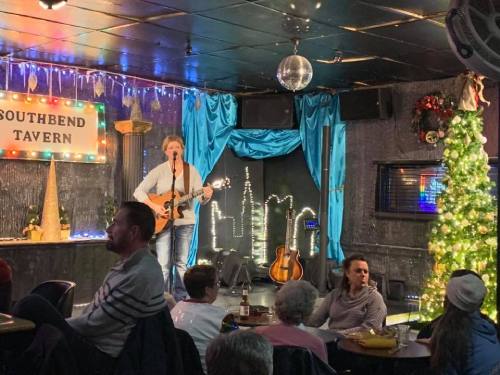 1151 N High St, Columbus, OH 43201
Not solely an LGBTQ+ bar, but Skully's Music-Diner is just too darn delightful to miss off the list. During its permanent pride of place as the pinnacle of Ohio nightlife for almost three decades, Skully's has evolved from American diner to live entertainment sensation. Make your food and drink selection from their vast menu and hold on tight: with each bite, you'll be blown away by the music-diner's legendary, award-winning acts.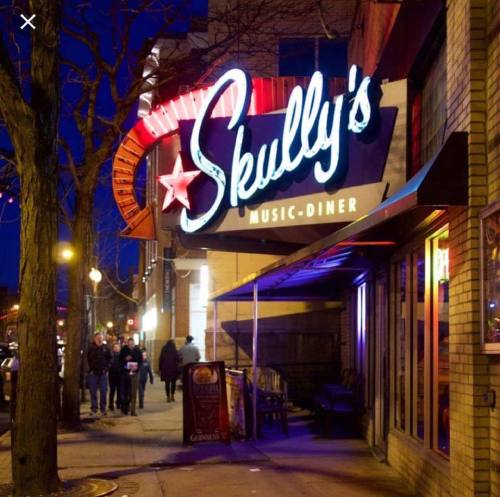 863 S High St, Columbus, OH 43206
To view Club Diversity from the sidewalk, you'd be forgiven for walking on by. This 19th-century build goes a long way to hide its fun-loving genderqueer-embracing activities. Read reviews, speak with locals, and the consistent message is that everyone always feels welcome beyond Club Diversity's doors. Glance over their entertainment schedule to see what's on, with musicals, piano performances, and live talent always booked to entertain.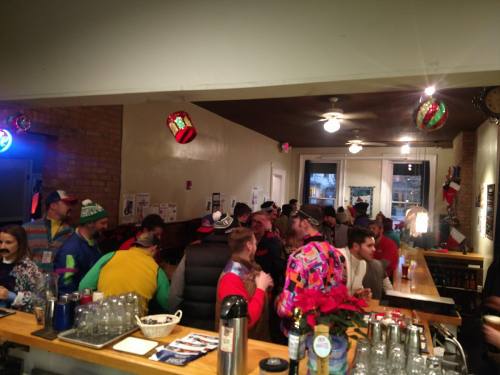 2598 N High St, Columbus, OH 43202
While Dutch courage is a popular choice when dating, a hooking up for coffee is always a charming suggestion. Don't fall under the misconception that coffee date is synonymous with quaint and coy Bossy Grrl's Pin Up Joint is a self-proclaimed 'quirky spot' that appeals to hot gay girls, femmes, and dykes alike. Breaking free from the stereotype of a standard 'coffee shop', Bossy Grrl's serves up its Americanos with a side of burlesque and other raunchy events.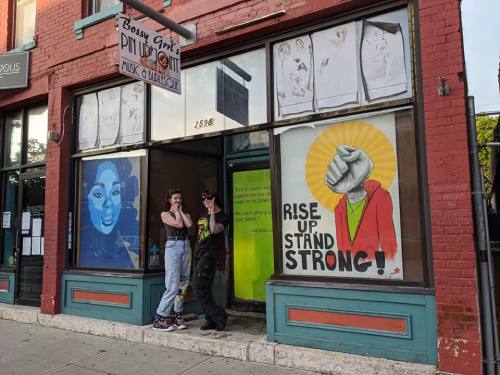 775 N High St, Columbus, OH 43215
Over the last 20 years, Axis Nightclub has established itself as the hottest joint for late-night drinks and dancing on Columbus' LGBTQ nightlife scene. This huge arena of eccentric entertainment spans over two floors and a chic outdoor patio, providing plenty of room for hordes of queer party people. Open to clientele aged 18 years and over (rather than the usual 21+ age restriction), Axis builds an early, genuine rapport with individuals looking for an inclusive safe space. Take your date to move with the music and revel in the club's fantastic drag distractions.