The Best Washington DC Lesbian Bars & Nightclubs for Lesbian Singles
It's been a sombre few years for the DC lesbian dating scene. In 2016, Phase 1 – affectionately known as 'The Phase' amongst its regulars – closed its doors for good after 45 years of serving native gay girls. As the oldest lesbian bar, not only in the city or its state but also in the US, its demise was certainly regarded as a sign of the times. With activists working tirelessly for inclusive societies, the misconception is that dedicated spaces are no longer required for queer females. Of course, this isn't the case, with countless gay girls, women, and their friends left searching for someplace to let loose.
Unlike many other cities in the United States, there remains a good selection of LGBTQ+ friendly bars and, specifically, Washington DC lesbian dating spots. Nevertheless, the impact of Covid-19 presents additional obstacles, with casual dating well and truly off the cards. During this prolonged social distancing period, don't despair, wondering where to meet a lesbian in DC. Instead, use your time wisely and meet single lesbians online. Connect, chat, conjure up sexual chemistry, ready for a raunchy rendezvous at one of the hottest inclusive venues. Take your pick.
2319 18th St NW, Washington, DC 20009
The brainchild of Jo McDaniel, who'd previously established herself as a firm favorite behind the bar Phase 1, serving native lesbians and women aplenty. The newest member of the Pitchers Bar clan, ALOHO was born from the vision to create a spot for women and the friends on the Washington DC queer party scene. Bold and brassy but never sassy, this is the perfect space to grab some food and chat over something cold with like-minded gay girls in the area. A place to hook up with a casual match or meet your partner for a relaxed night on the town, ALOHO is for everyone.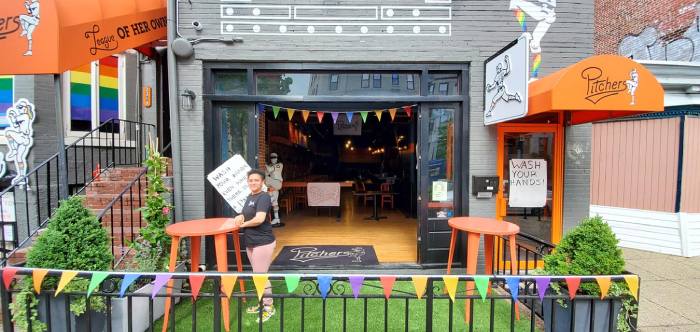 2317 18th St NW, Washington, DC 20009
At the center of Adam's Morgan, slap bang adjacent to fresh girl bar, A League of Her Own, sits Pitchers DC, her gay older bro. The Pitchers name has earnt its place as the top gay bar in Washington by consistently attracting a loyal male crowd. Nevertheless, Pitchers inclusive ethos shines through, as staff and patrons alike welcome all genders and all races of all sexual orientations. Head here with your tomboy date, who will love to get stuck into darts and video games after watching her team on the countless flatscreens.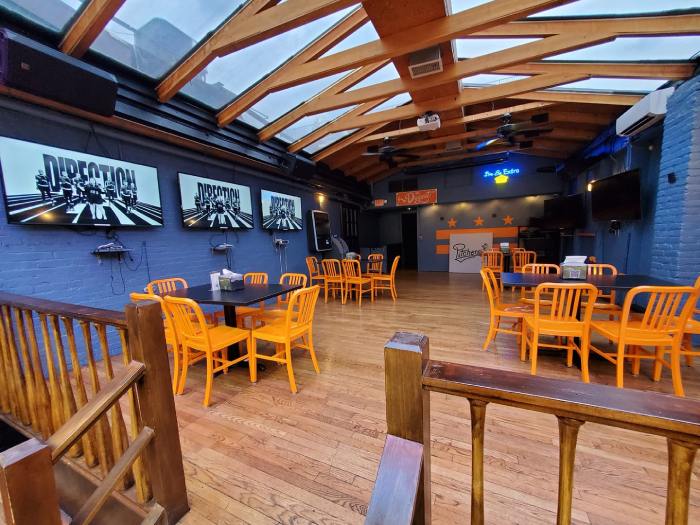 1519 17th St NW, Washington, DC 20036
You've been searching for a queer haunt that guarantees good-vibes and smashes gay by every definition, and JR's is the one. Not your conventional karaoke bar, JR's is somewhere to drink and be merry amidst HD music video screens and spectacular live showtune performances. Since opening in 1986, JR's has grown to be a multi-award winning neighborhood tap, bagging accolades including Editor's Choice for 'Best Neighborhood Bar' and Orbitz's 'Best LGBTQ Hangouts' in 2019 alone! And its popularity shows no sign of wavering. You'll usually have to mingle among the men, but any native lesbian knows that the JR experience is well worth it.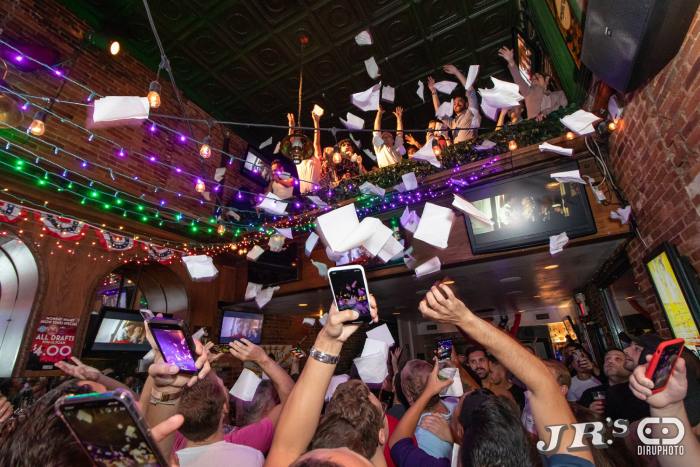 3423 14th St NW, Washington, DC 20010
Zeba Bar drew a mainly queer male crowd in the past, but that's no longer the case. In recent years an increasing number of gay girls have found their way to this LGBTQ+ friendly hangout to take over both floors with dance and harmless debauchery. To be sure you find the room filled with a likeminded lot, look out for GlittHER events, featuring resident DJ DeeDub, glitter stations, a photo booth, and finger food menu deals. Did someone say half-price pizza?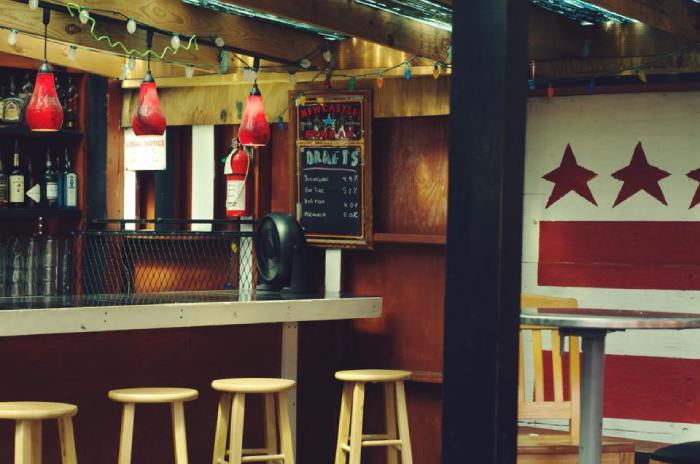 1926 9th St NW, Washington, DC 20001
Not all women want to be hustled in to clubs, filled wall-to-wall with other ladies. As great as that sounds to begin with, it doesn't leave much breathing space to converse with people you meet or flirt with casual friends you've met online. XX+ Crostino assertively attends to the matter at hand by providing an alternative party cum dating vibe for girls who want to wind down the pace. The only queer female lounge in Washington, come to sit, share rustic, perfectly presented Italian fare, and sip on tipples by a tealight.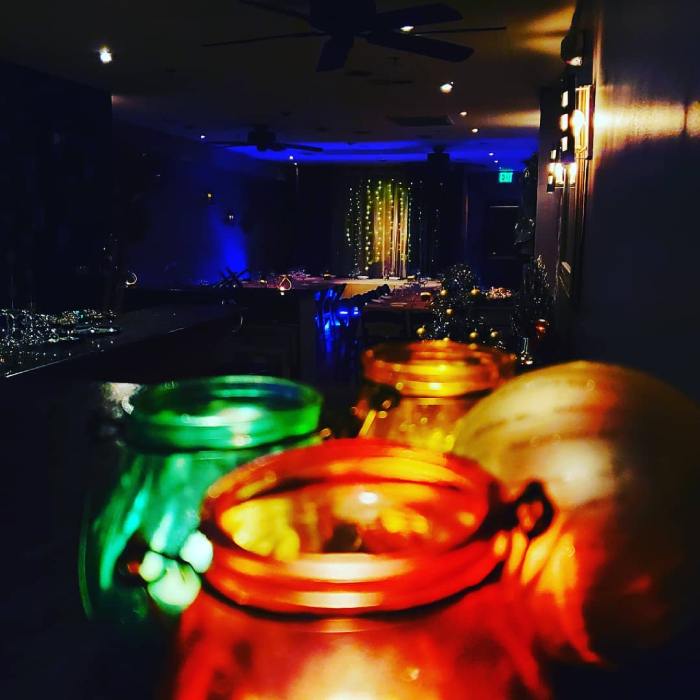 913 U St NW, Washington, DC 20001
The trendiest gay taproom in Washington, The Dirty Goose boasts an Insta-worthy patio and sleek, stylish décor. The venue's exterior confidently exhibits its allegiance to LGBTQ activism, as its petrol blue branding is broken by all the colors of the rainbow. Post lockdown, book a table here for a classy date with someone special. The dainty Italian dishes and carefully-crafted cocktails are sure to elevate your new relationship to the next level.
900 U St NW, Washington, DC 2000
Sometimes, all you want from your night on the town is to catch a reliably fabulous drag performance after blasting out your mediocre karaoke attempt. Nellie's Sports Bar has got your back. Open from bingo brunch until 10pm weekdays and 12am weekends, this jolly joint is ideal unpretentious patrons who know that a good time is what you make of it.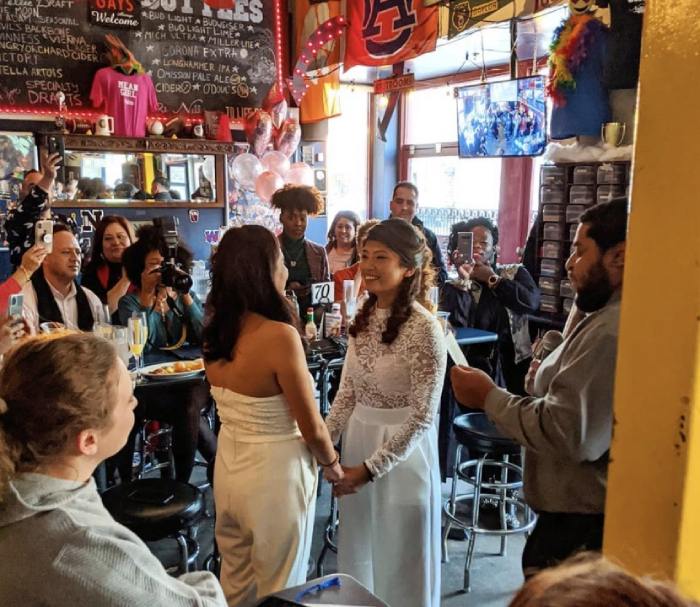 917 U St NW, Washington, DC 20001
The OverEasy Tea Party is an inclusive weekly event for everyone held at the Dodge City Nightclub. And when we say everyone, we mean everyone. Hosted by Where the Girls Go, the event organizers stipulate that 'OverEasy is a trans-positive, all-gender-inclusive, anti-racist, pro-makeout space' – and doesn't that sound like a little big of you! Grab a ticket via social media to enjoy drinks on the patio, shake your tail-feather, and make it happen with that certain someone.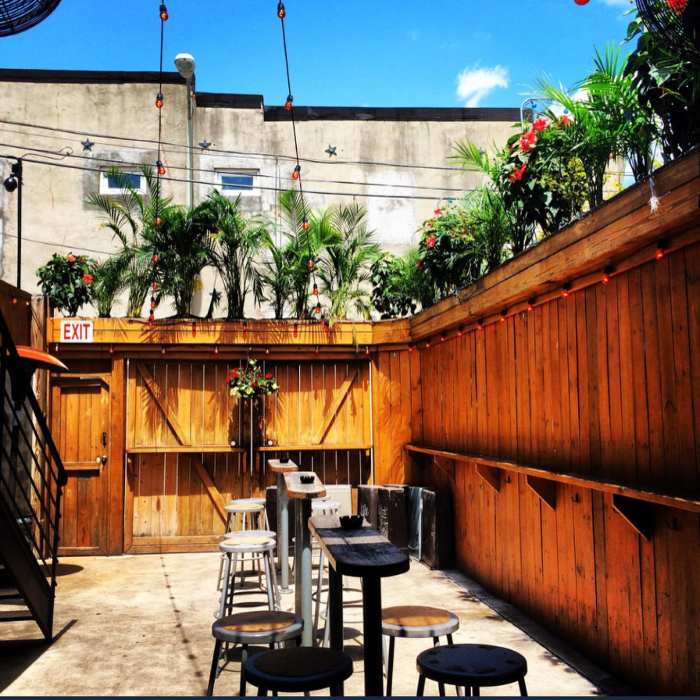 1104 H St NE, Washington, DC 2000
To be lacking in after-hours queer clubbing options isn't always a bad thing. After all, if you only ever ventured into designated girl bars, you wouldn't experience the sheer unadulterated pleasure of Little Miss Whiskey's Golden Dollar. An LGBTQ+ friendly New Orleans inspired dance lounge – yes, that's right – this spot is all about sweet sounds and bourbon on the rocks. With no karaoke but over 100 craft beers, visit with your Little Miss for an alternatively awesome date.