The Best Chicago Lesbian Bars and Nightclubs for W4W Singles
The LGBTQ+ community in Chicago is quite blatantly blessed. Home to Boystown, the largest gay scene in the whole of Midwestern USA, Chicago lesbian dating spots are peppered throughout the region. While myriad cities and states across America have seen a decline in the number of dedicated bars and nightclubs for lesbians, Chicago is still going strong despite the loss of Rockbox's Trickster Tuesdays. And with the four-mile-long Chicago PRIDE parade, one of the most famous among nationals, the city's allegiance to all-things equality shows no sign of slowing down.
Nevertheless, with Covid-19 presenting novel issues for ladies seeking no-strings-attached dates, there's the problem of where to meet lesbians in Chicago during the pandemic. Now is the time to switch on your screen and meet single lesbians online. Use your time in isolation to form the foundations for casual encounters IRL when the current situation subsides. When it does, check out some of the hottest lesbian bars and nightclubs that Chicago has on offer.
3325 N Broadway, Chicago, IL 60657
Above Melrose, slightly away from the thick bustle of Broadway, sits Chicago's most famous lesbian bar, The Closet. Owned by two just-as-famous gay women, Judi and Rose, who are much-loved amongst the locals. This down-to-earth girl bar first opened in 1978 and has since stood the test of time, never waning in popularity, to become the cornerstone of the queer female community. To visit is to be charmed by its unpretentious taproom décor, communal games, and crazy karaoke.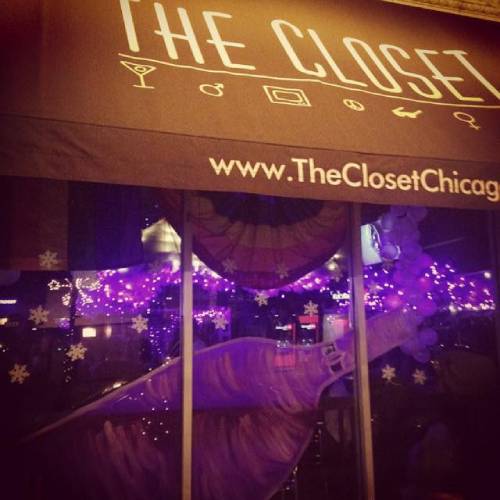 1744 W Balmoral Ave, Chicago, IL 60640
Unlike other landmark girl bars, Joie De Vine is tucked away from the throng of Chicago's footfall, a real hidden gem where you'll never fail to find native lesbian singles. A cozy cocktail cum wine bar with efficient staff and laidback, moody ambiance, this spot is an ideal date destination. Hook up with a hot lesbian match to make coy conversation over an extensive wine menu at Illinois' top neighborhood vino venue.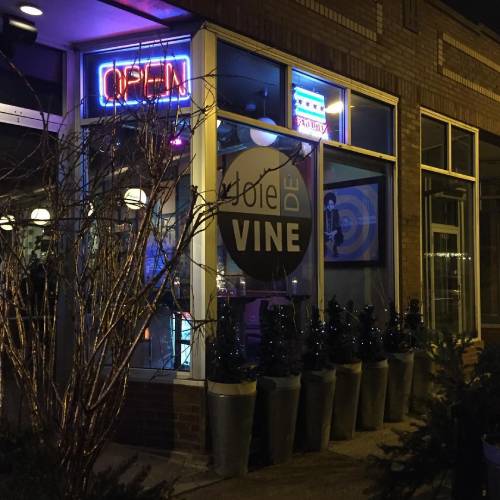 5400 N Clark St, Chicago, IL 60640
Nestled in a not-so-secret spot above Hamburger Mary's, this eccentric gay bar emits all the vim vibes required for a dynamic date. Weekly events include the iconic MaryOke-karaoke as well as cabaret shows, theatre-inspired performances, and live DJ sessions. There's also a great food menu in a rustic pub style to help fill a hole after a few home-brewed beers.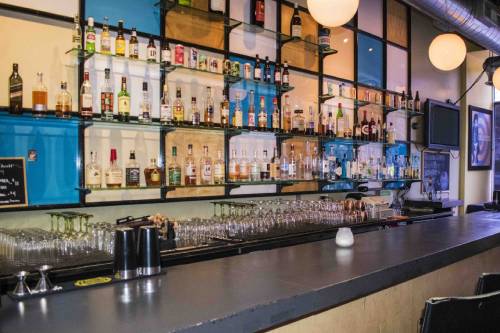 5024 N Sheridan Rd, Chicago, IL 60640
To visit it now, you wouldn't believe that Big Chicks was once a wannabe neighborhood bar propped up by a few old-age regulars. It took several years and some rigorous renovating before the owner, Michelle Fire, could successfully say Big Chicks was part of the Chicago queer community, complete with the apt tagline, 'men and men, women and women, and women and men.' Stop by to share comforting homecooked food during the week and a DJ party that just won't quit by the weekend. FYI: cash only.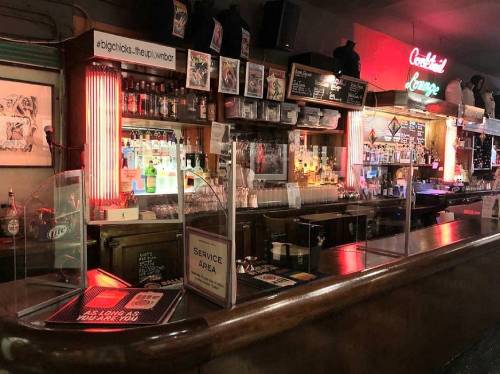 923 N Clark St 1st floor, Chicago, IL 60640
The SoFo Tap is a friendly neighborhood gay bar that largely caters to gay men but with an LGBTQ+ inclusive undertone. Don't be fooled by South of Foster's old-time tavern exterior, all unassuming, cozied into the corner of Clark and Argyle. Step inside for a variety of live entertainment, including quizzes, karaoke, and even movie nights, all hosted against the backdrop of SoFo's effortlessly modish decor. What's not to love?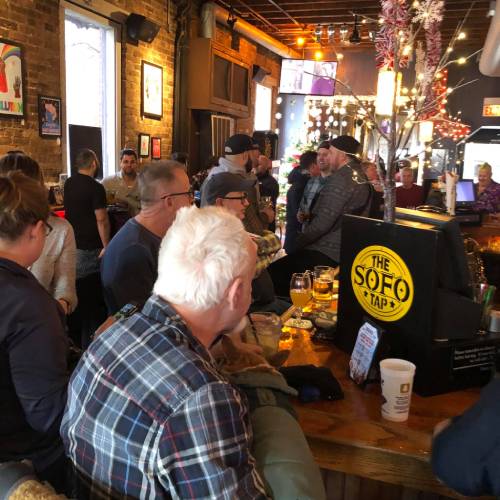 4623 N Western Ave, Chicago, IL 60625
For girls who want to begin a new relationship with a bang, Spyners Pub is sure to inject some fun into your first date. A tiny addition to the city's LGBTQ dating scene, this little inclusive venue sure packs a punch. Offering cheap drinks, loud music, and lairy lesbian karaoke nights, Spyners does its dive bar stamp justice.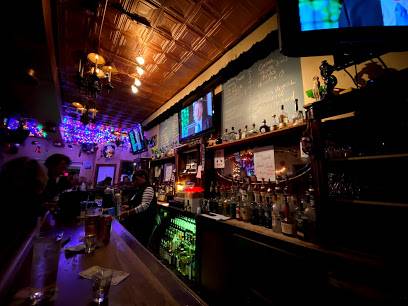 3425 W Fullerton Ave, Chicago, IL 60647
Previously hosted at Big Chicks, FKA (Formerly Known As) now takes up residency at the Burlington Bar. Still going strong after almost 15 years in the game, this is the northside's most notorious queer dance party. Held every second Friday, the event strives to provide a space where all people of the LGBTQ+ community and their friends will feel welcomed and free to express themselves with integrity. Meet with your online match at FKA, dance, drink, and do dating your way.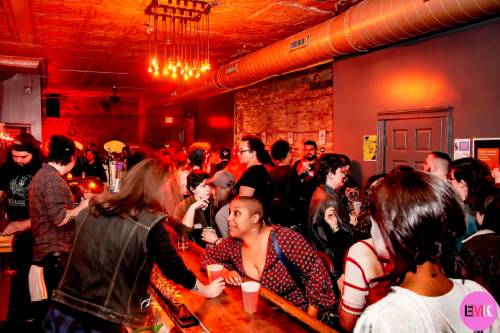 954 W Belmont Ave, Chicago, IL 60657
Berlin nightclub identifies as a pan-cultural dance club devoted to electro music and video. Beyond this aesthetic, it also hosts a gargantuan catalog of regular calendar events, spanning New Wave 80s and Prince themes to Goth and New Alternative. Stardust will perhaps be of particular interest to you and your partner: a weekly showdown of superstar DJs and live acts merge to produce the city's most highly acclaimed LGBTQ+ dance party every Thursday.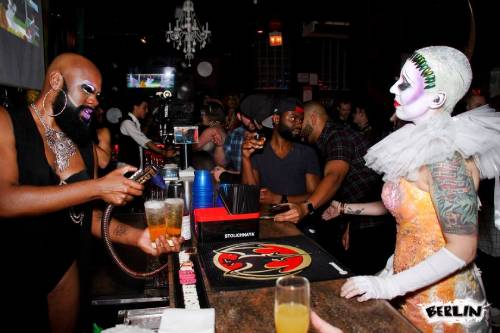 2421 N Milwaukee Ave, Chicago, IL 60647
Something sexy's always going on at Logan Square on the third Thursday of each month. Slo' Mo is dubbed as the event that channels' Slow Jams for Queer Fam'. The ultimate party lovers, this is a top option if you're looking to take your relationship up a notch. The winner of multiple nightlife awards, bagging the all-important Chicago Reader's Best LGBTQ Night in 2017, make your way to The Whistler for a steamy session with someone sexy.