Meet Girls at the Best Dallas Lesbian Bars & Nightclubs
All women native to Dallas are blessed with an awesome lesbian dating scene. The envy of other close-by cities, including Fort Worth, Dallas lesbian dating spots are peppered across Oak Lawn and beyond. At a time when the rest of the USA has witnessed a swift decline in the number of bars and clubs nationwide, Dallas has held on strong. It's certainly one of the hottest hubs for LGBTQ+ dating in the region, attracting gay girls and trans females from across Texas.
Despite the plethora of lesbian dating hotspots in the area, their popularity can't hold out against Covid-19. For the foreseeable future, restrictions on social interaction mean that dating has to be done differently. If you've never given it a go before, opt to meet single lesbians online. Flirt, have fun, and build the beginnings of a casual relationship onscreen. When the time's right, book in to enjoy the food, drinks, and music with your match at these top LGBTQ+ friendly venues.
3014 Throckmorton St, Dallas, TX 75219
Sue Ellen's offers two levels of lesbian goodness, complete with dazzling fibreoptic lighting, huge HD screens, and four outdoor patio areas. This longstanding mainstay of the Dallas lesbian community first opened its doors in 1989. It's since relocated, still under the renowned leadership of Kathy Jack, moving to a bigger, bolder location for even greater legendary les-centric events. This cornerstone of queer female society shows no signs of faltering in success or popularity. Don't sweat it, people… Sue Ellen's is here to stay.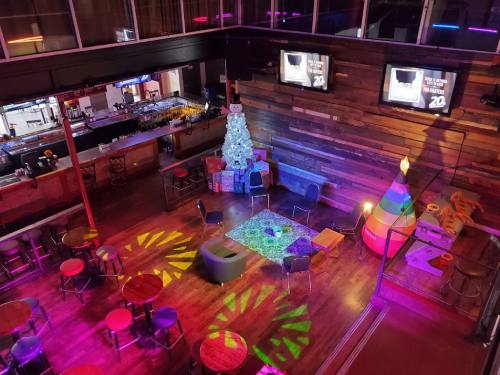 3912 Cedar Springs Rd, Dallas, TX 75219
Grab your partner, no matter how cas your relationship is, and head on down to the Round-Up Saloon. This venue emits extreme good feel vibes, embracing all dictionary definitions of the term 'gay girls'. Shot back some tequila, shimmy your way to the dancefloor, and let your line-dancing do the talking. Not strictly a lesbian bar, but definitely inclusive and a favorite spot among all queer females native to this region of Texas.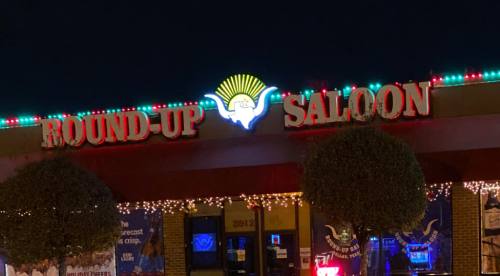 5025 Bowser Ave, Dallas, TX 75209
Sure enough, you'll find gay guys a-plenty hanging out at The Hidden Door, but this community-focused bar holds the whole queer community at heart. As well as serving up the fiercest jello shots and classic jukebox hits for over 30 years, this friendly veteran GLBTQ bar puts back almost all of its net profits into the community via the Anthony Bobrow Trust. Hang out with girlfriends and do good for Dallas non-profits at once. It's a no brainer. Share the love.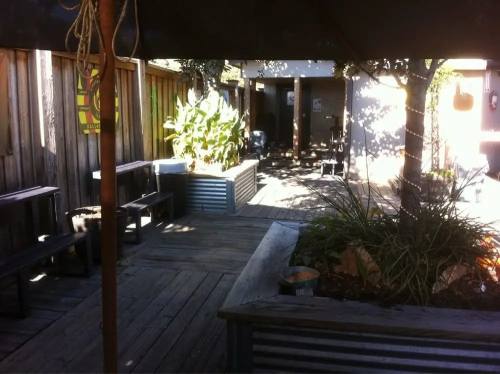 3902 Maple Ave, Dallas, TX 75219
The self-proclaimed most infamous dive bar in Dallas goes out of its way to welcome clientele of all kinds. Notably LGBTQ+ friendly, this hip joint first hit the scene in 1996 and has since been the home of the most eclectic crowd of customers. Its accolades are as varied as its patrons, winning Best Dive Bar, Best Straight Bar, and Best Gay Bar to boot. To visit this funky space is to become initiated into the great Grapevine family.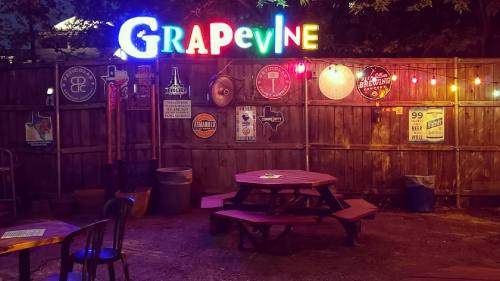 3923 Cedar Springs Rd, Dallas, TX 75219
Alongside The Hidden Door, JR's is often considered as the most successful gay bar in Dallas. If you've hit up a JR's in Denver or Houston, you'll know what to expect, as Oak Lawn's variation is inspired by the brassy, sassy hustle and bustle of these spots. Since opening in 1980, JR's has moved and expanded thrice, creating greater capacity for the streams of crowds it never fails to attract. Gay guys love it, but it's a safe space for women too. As the name suggests, drop in for a drink with fresh food from the grill menu for the full JR's experience.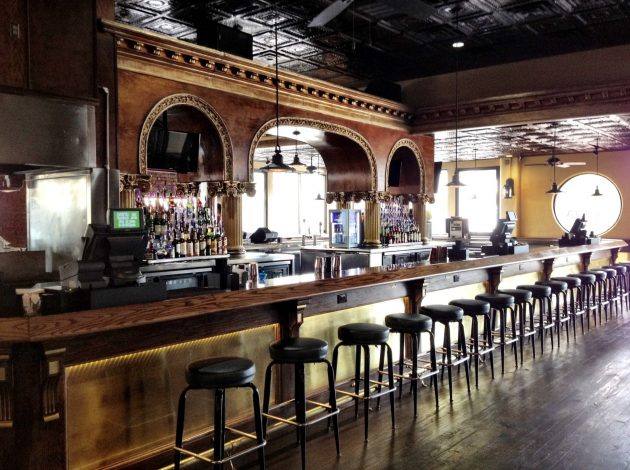 4011 Cedar Springs Rd, Dallas, TX 75219
Pinky promising to be 'the friendliest bar on Cedar Springs', this bi-level venue actively attempts to be inclusive of all who fall under the LGBTQ+ umbrella. Upstairs is a fully-fledged gay sports bar, the first of its kind in the city. But you don't need to be watching the game with the girls to enjoy Woody's; it frequently hosts comedy and karaoke nights, making it possible to tailor your date to your mutual interests or an out-of-the-box activity.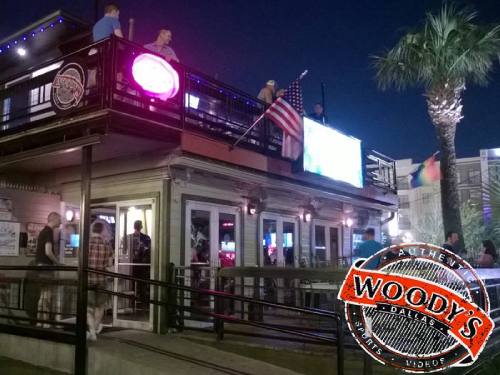 4026 Cedar Springs Rd, Dallas, TX 75219
Strong drinks, sensational live performances, and service that excels put Alexandre's on the top of everyone's list of late-night venue options. Welcoming individuals of every identity and sexual orientation, lesbian ladies mingle freely among Alexandre's mixed crowd. Plush interior decor and a vast selection of liquor equate to a classy vibe, making it a popular dating hotspot with gay girls.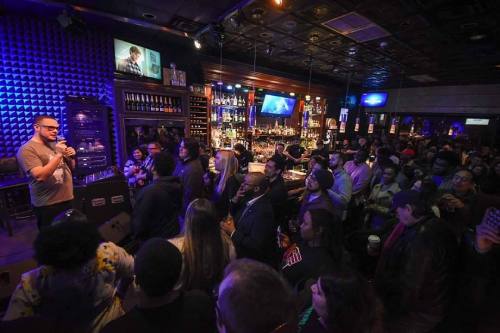 3911 Cedar Springs Rd, Dallas, TX 75219
Lasers and liquor a-plenty. At Station 4, what the DJ spins, goes. Thundering beats insist that all who visit let their hair down and be at one with the sounds. If you and your match are hot for a heavy night of busting moves to unreal music, Station 4 is a safe bet for a mind-blowing hookup. LGBTQ+ friendly and proud!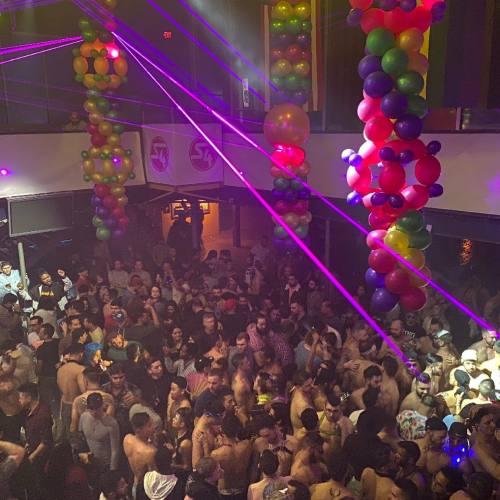 3911 Cedar Springs Rd, Dallas, TX 75219
After you've spent all your energy on the downstairs dancefloor of Station 4, make your way upstairs to the Rose Room Theatre and Lounge. Whether you start or end your evening with a dose of Rose Room drag, you're guaranteed a stellar showdown of cross-dressing canny shenanigans. Catch a show at 11pm or 12:30am from Friday to Sunday.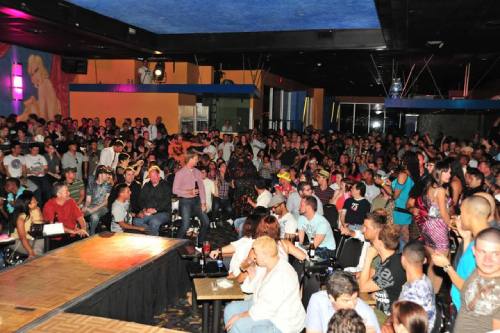 4350 Maple Ave, Dallas, TX 75219
Kaliente is here to turn up the tempo on all things drag. As a gay-owned club, enter at ease into a fully inclusive environment. This vivacious venue promises to get the LGBTQ party started and 'keep the vibe going until it's scandalously past your bedtime'. Ergo, go with the flow of lust-inducing Latin music, and Kaliente will ensure you entertain a casual partner from dusk until dawn.