Top Gay Dating Spots in Seattle - famous bars and clubs
Online dating is the new normal. If you don't have much time to socialize or have casual conversations with strangers, it's the way to go. Because going outside and meeting up with people is a little dangerous due to the virus, spend time online to find the perfect match for your lifestyle and have dates lined up. The digital, singles environment will give you a confidence boost and allow free-flowing interactions. Sort through your favorites and build up the relationship online without having to meet the person straight away. Join the gay community and have adventures in the dating scene.
Take a few moments to read through our Seattle, gay bar, top picks. There's something for everyone, and whether it's finding a quick hookup or building new friendships, these spots won't disappoint you. Increase your popularity and friends list by getting out there and seeing new faces! Try to be friendly and polite without being too much, and you'll find exactly what you've been looking for in the beautiful city of Seattle.
The Top 5 Gay Bars in Seattle
The Pony will impress you with a wow-factor included with the experience. There's a fire pit where you can get cuddly and cozy with the partner you've been dreaming about. Bump into a possible hookup on the intimate, mini dancefloor with great music in the background. There are stripping poles on the bar where gay singles like to get frisky, busting out their sexiest dance moves. Meet a stranger and enjoy the night together.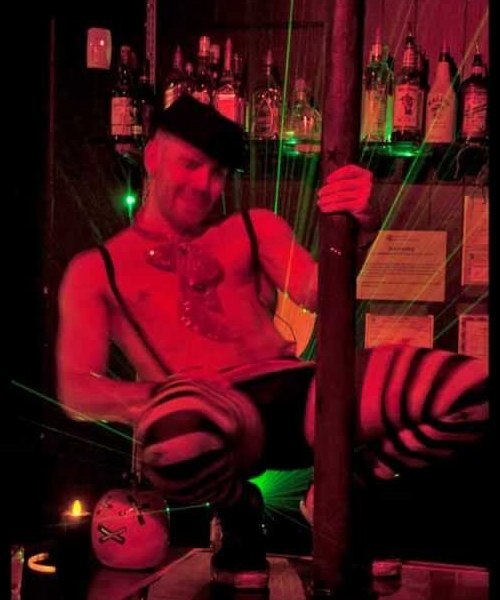 WILDROSE has been spreading love since 1984, inviting locals to share their passion for life. The area inside the bar is very spacious and well decorated. From gay men to gay women, this place is as accepting as they come making room for all forms of sexuality. Bring your friends or family to enjoy a night of drinking and partying with people from the community in Seattle.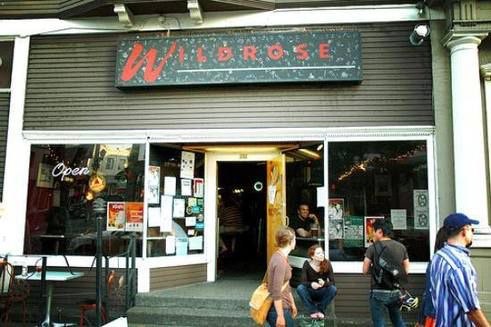 Find electric drinks and pool tables at Diesel on 14th avenue. This gay bar is highly rated because of its friendly bartenders, daily happy hour specials, and warmhearted atmosphere. Meet bikers and naughty natives chilling at the bar and having conversations with random people all around the bar. Come here if you want to socialize without limits.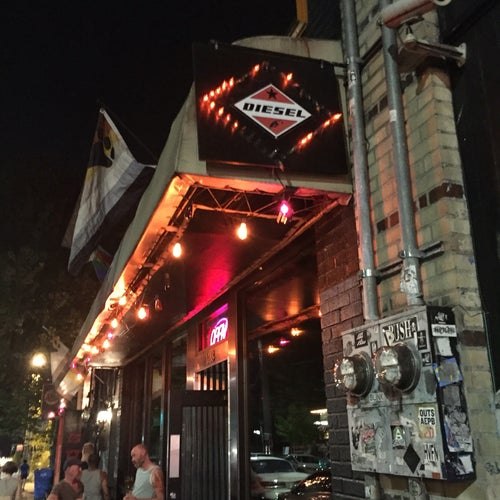 The Madison Pub has a snack bar, merchandise, and well-mixed cocktails. There's a jukebox in the corner for you to serenade a hot acquaintance, or you can challenge a friend to a game of darts. Locals come to this bar to watch sports on the big-screens or just have a laugh after a stressful day. Invite a friend along and have a beer at this welcoming pub to see something different from what you're used to.
C.C. Attle's takes the night to another level with the latest closing times in town! The service is fast, never leaving your glass empty. It's a great place to book a table for your birthday celebration or casual drinks with like-minded people. Get to know singles who want to have casual hookups and fun at this well-designed bar.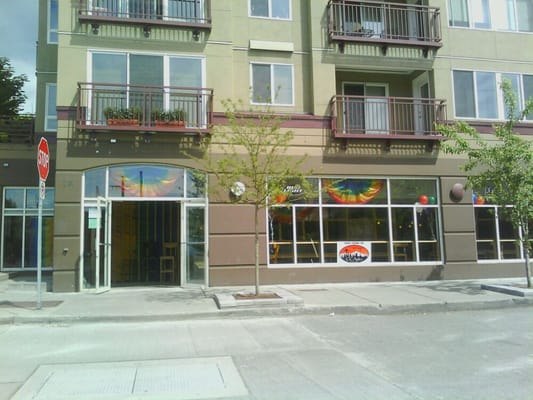 The Top 5 Gay Clubs in Seattle
At Neighbors Nightclub and Lounge, the party starts slow and steady, building up to the epic, all-night party. The club has three floors, each decorated stylishly and uniquely. Every Thursday, they host a College Night with ridiculously cheap drinks and hot, young, gay singles. Friday's are exclusively for EDM and electro fans with mind-blowing music, and the best D.J.'s in town. If you're into sexy Latinos, visit the club on a Sunday.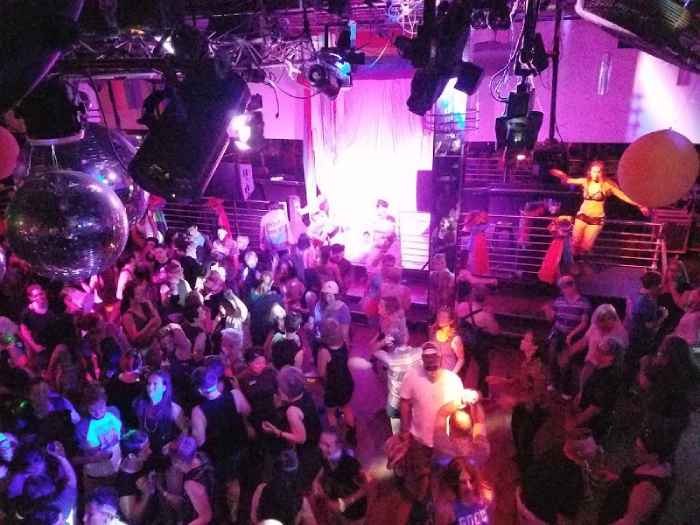 Crescent Lounge is all about karaoke and taking a load off. You don't need to look like a beauty queen when coming here, and everyone is accepting and comfortable while you jam out to your favorite beats. Going to a club alone for socializing, is common. Dress smart and be on top of your game on the day you decide to go out and have a blast with the native gay members in your neighborhood. Make sure you go to a place you'll be comfortable with by doing research and reading reviews.
Stop by The Cuff Complex on 13th avenue for a leather-clad crowd and energizing disco lights. The staff makes you feel part of the family, and often, the club refers to itself as "your living room." Visit the Cuff for a great party and unconditional acceptance. Bringing a friend along is also great because you'll have a wingman or woman to set you up for a steamy night in the sheets with one of the people you meet while dancing.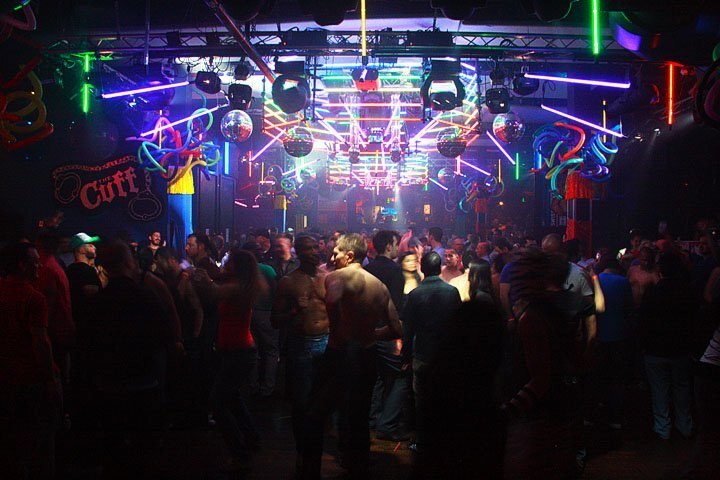 Cabernet events and multi-level dancefloors are found at R Place. Some of Seattle's most talented drag queens often make an appearance here, and party with the guests! For Hip-Hop throwbacks and the hottest new RnB tracks, book a table on a Sunday and jam to the music with like-minded gay singles. Pre-book a table to avoid long ques and go early enough to interact with a few people before the drinks get heavy. Check out our top 5 list of gay clubs in Seattle and start partying!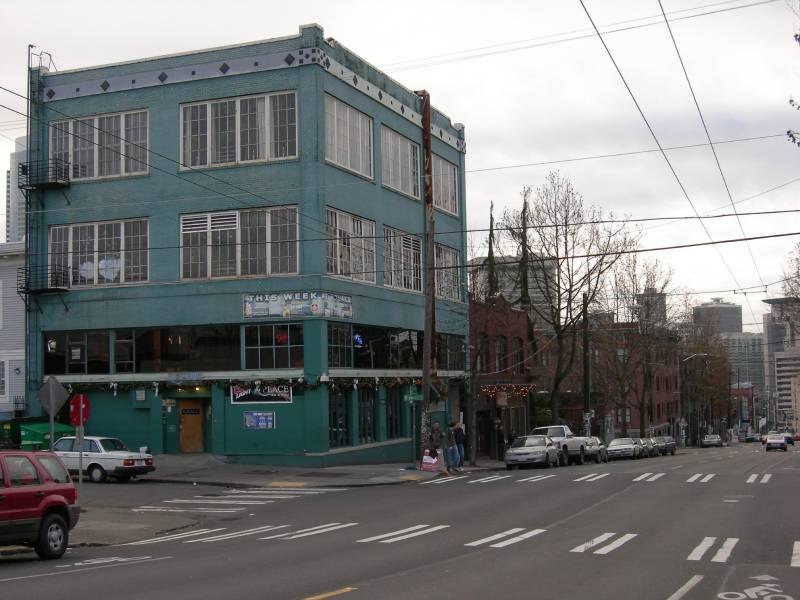 Re-bar's D.J.'s spin anything from metal to funk and pop to punk. The live-performances are professional and inspiring while bringing the party to life. The menu has vegan options, and the happy-hours seem never-ending at this dance club. Meet people you'll want to hook up with, come to say hello!