Meet lesbian Singles at the Best Philadelphia Bars & Nightclubs
Across the last three decades, activists have been working hard to kick the marginalization of our queer communities to the curb. And to great success! As we head into the 20s, gay girls can date openly across the majority of states in the US. Fighting through the gay bar raids of the 90s and coming out stronger at the other side, with 3rd wave feminism in full swing, the lesbian dating scene was lit. Ironically, as we work towards an inclusive society, Philadelphia lesbian dating spots are in decline. After 17 years as the area's most popular girl bar, Sisters closed in 2013. Since, many female singles have wondered where to meet lesbians in Philadelphia.
With the additional constraints of Covid-19, including restrictions on social interactions, it's time to embrace the new normal of lesbian dating. Meet single lesbians online, meet a potential partner, even friends with benefits. Form the foundations for a fun night out, then book in for drinks, food, and music at our favorite venues on the Philadelphia lesbian dating scene.
316 Walnut St, Philadelphia, PA 19107
Don't be misled by the cutesy name, the Toasted Walnut Bar & Kitchen is a sexy sports bar that pulls in the hottest single gay girls in Philly. While this bi-level LGBTQ+ venue welcomes everyone from all walks of life, it's a particular favorite amongst the female demographic. A trendy venue to choose, whether you're on your first date or a little further into a relationship, whether you stop by for early evening eats or a spot of 'Kick Ass Karaoke,' Toasted Walnut is a consistent crowd-pleaser. Don't fret – despite the decline in girl bars of late, this spot shows no signs of wavering popularity.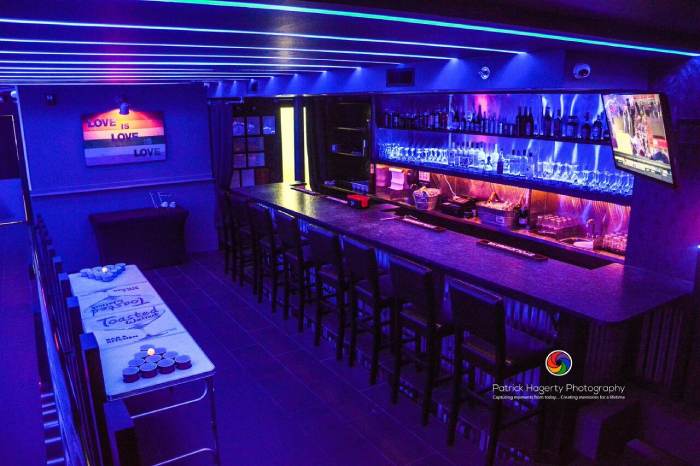 254 S 12th St, Philadelphia, PA 19107
Dubbed as Philly's first gay sports bar upon opening in 2012, Tabu Lounge has always been one step ahead of the local nightlife scene. Showing all the big games on even bigger screens, catch up with girlfriends as you share pitcher cocktails over the conversation. After the game, find your way to the upper-level Lounge to be blown away by a great standard of burlesque and drag shows, as well as stand-up and live music. Now settled in to its new location, Tabu is aptly situated in a nostalgic spot for the native LGBTQ community, replacing queer-friendly club, iCandy.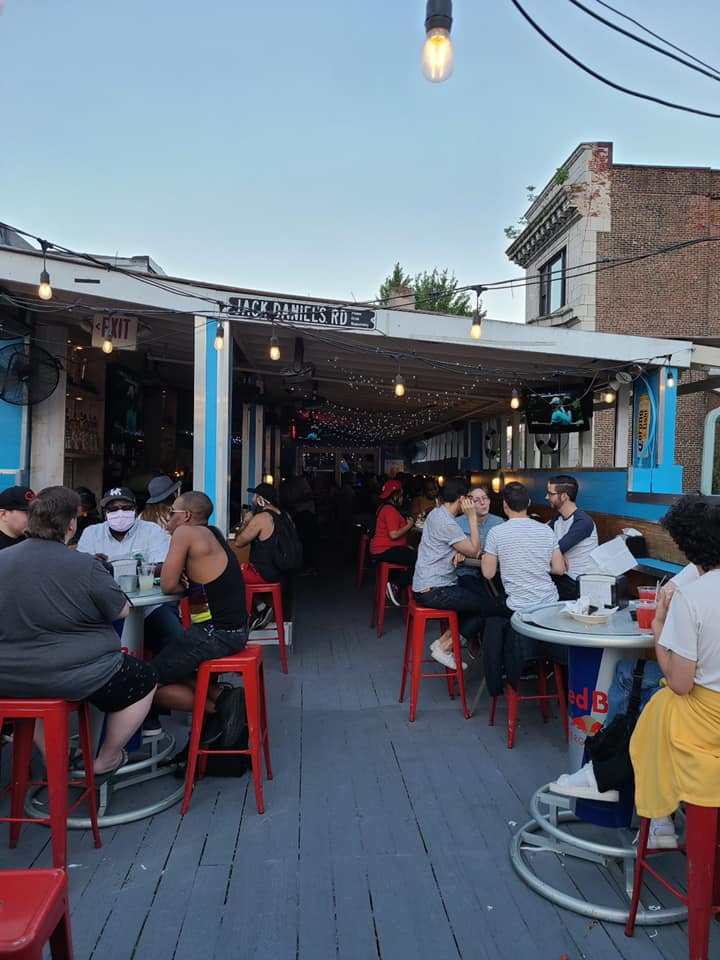 202 S 13th St, Philadelphia, PA 19107
Woody's Philadelphia gladly bestows the best of both worlds onto its loyal gay patrons: a bar area serving up tasty easts and a huge club with five rooms of raucous, kinky commotion. Whether you pay a visit to dine amongst the dancers or intend to lose your inhibitions on the dancefloor, Woody's wants you to do you. For a disco date with a difference, stop by this spot on Sundays to hear retro hits mixed by VJ Price.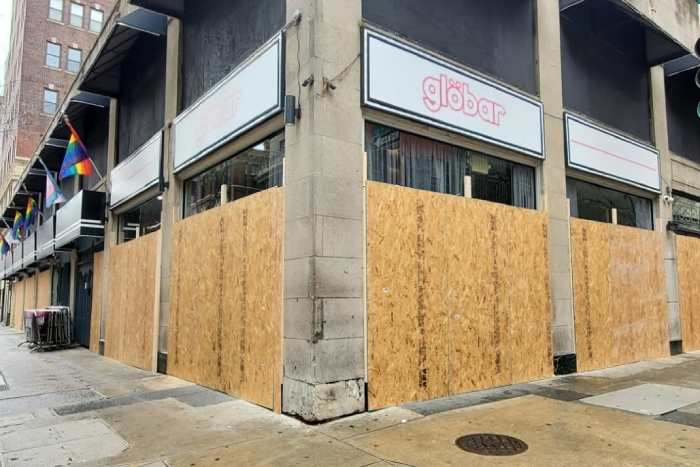 129 S 13th St, Philadelphia, PA 19107
Sometimes, just sometimes, an evening with a new partner calls for sophisticated surroundings and a classy glass of something chilled. Vintage Wine Bar & Bistro is an LGBTQ+ friendly venue that effortlessly adds an air of je ne sais quoi to the dating scene. Well worth the visit from any part of Pennsylvania, book a table and treat the tastebuds to a glass of vino from a menu of 60 international wines. While the establishment's extensive wine selection certainly takes center stage at Vintage, don't skip out on the opportunity to devour a dish from its divine French-American food menu.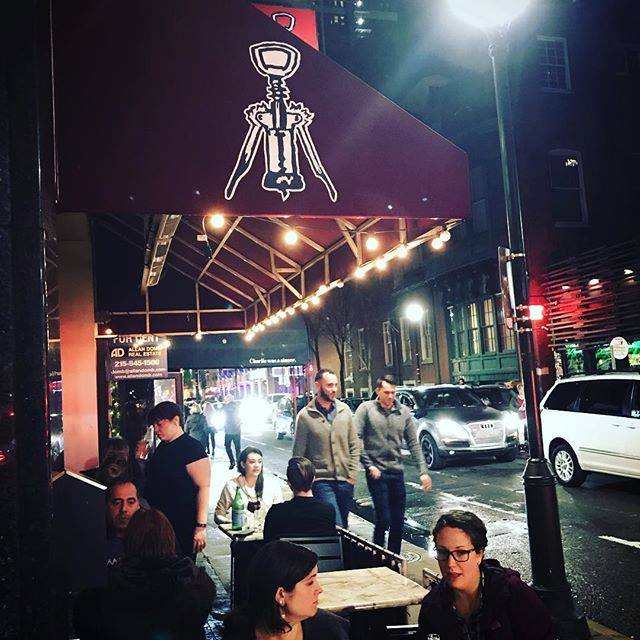 243 S Camac St, Philadelphia, PA 19107
For late evening frolics that isn't overshadowed by laser shows, Tavern on Camac is where to head with your online match. Inclusive and intrinsically fun at heart, this piano bar seamlessly transforms into a DJ led dancefloor when the sun goes down. Come for the pub grub, stay for the awesome after-hours atmosphere. Loved by gay guys, frequented by all.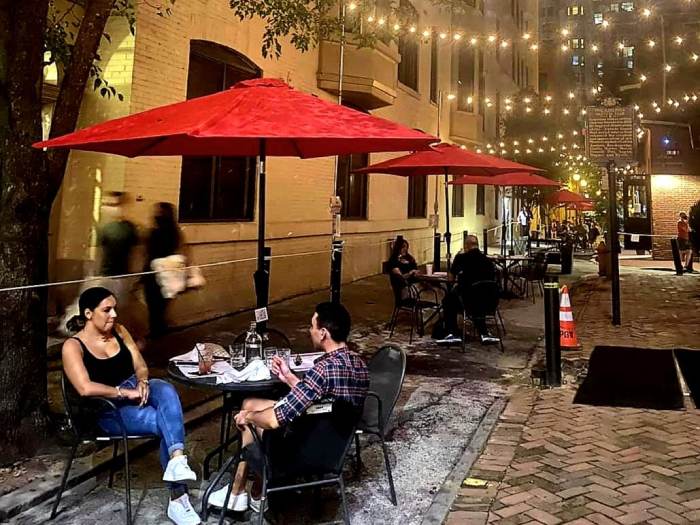 131 S 13th St, Philadelphia, PA 19107
Consider yourself to be one amongst the Philly queer hipster crowd, and you'll feel right at home at Charlie was a sinner. This modish joint does everything right from its vegan mini dishes to its moody, suggestively lit interiors. Make your way to this Midtown staple for a trendy date, which can be suavely closed with a Done and Dusted coffee liqueur cocktail. Love, love, love!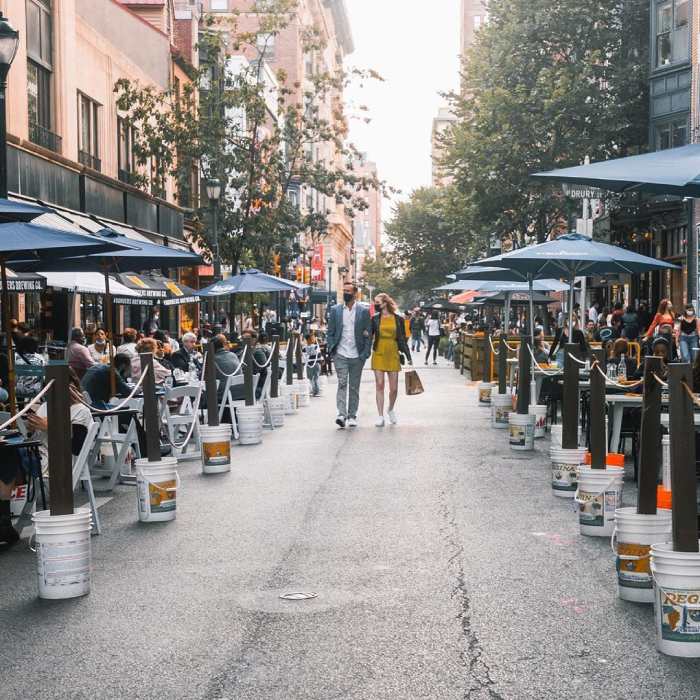 530 South St, Philadelphia, PA 19147
fact, many queer people across Philly have been crying out for a cool watering hole, one that addresses the alternative sector of the community. Tattooed Mum is exactly that. An LGBTQ+ friendly rock bar with guerrilla-esque art adorned walls, step right up for rustic grub, strong drinks, and SlayHer, the city's only heavy mental drag performance.
1234 Locust St, Philadelphia, PA 19107
Right at the heart of Philadelphia's gayborhood, Bud and Marilyn's is the newest retro restaurant, with the quirky decor to be admired in every corner, nook, and cranny. Despite its location, a dinner date here isn't an obvious choice for a lesbian couple, but the welcoming ambiance makes it as inclusive as it is straight. Combining US comfort food with authentic American dishes, Bud & Marilyn's twists ordinary fare into exceptional, elegant plates. Book a table in advance if you want to hook up here.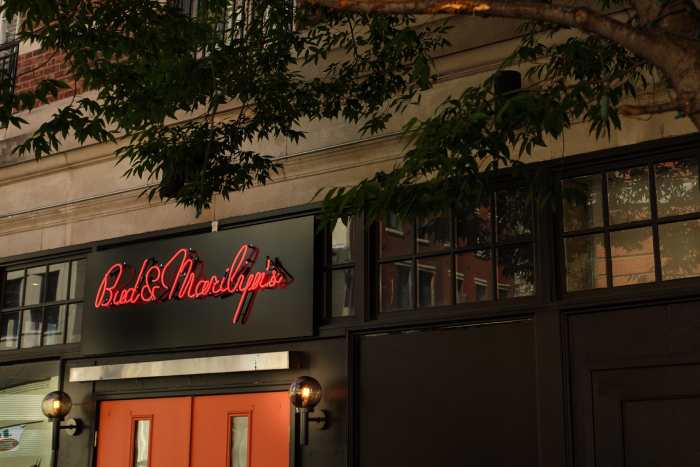 1221 St James St, Philadelphia, PA 19107
Spanning across three floors, Voyeur is the ultimate queer-friendly haven for effervescent gays, lesbians, and trans who are looking to let loose and go wild. With each area of the club offering up a different sound, however you envision the vibe of your night, Voyeur has got your back. Top 40 hits and party tracks fuse for a feel-good evening in The Lounge, while the hottest Hip-Hop tracks add a trendy undertone to The Mezzanine's sophisticated style. For a heavy night of dance, twerk your way to the Main Dancefloor, where electro sounds and video meet epic light show. Voyeur will be sure to see your relationships sets off with a bang.