The Best San Francisco Lesbian Bars & Nightclubs for Singles
So many cities across the United States are envious of the lesbian dating scene in San Francisco. While there's definitely a lack of bars and clubs solely devoted women seeking women, there's a real inclusive vibe about the Castro. Nationwide, throughout the 2010s, there's been a distinct decline in the number of spaces for queer females. Sadly, San Francisco has been no stranger to this shift in society, with the much-loved Lexington closing its doors in April of 2015.
Nevertheless, San Francisco lesbian dating spots are still available in abundance. Unfortunately, health and safety concerns due to Covid-19 have placed rigid restrictions on how we do dating. You might be left wondering where to meet a lesbian in San Francisco in the wake of the pandemic. Yet, as it happens, the new normal makes it easier than ever: meet single lesbians online! Match up onscreen before hitting up some of the hotspots featured on this list of the best LGBTQ+ friendly venues.
424 Cortland Ave, San Francisco, CA 94110
The OG lesbian bar in the USA, Wild Side West first opened in Oakland in 1962 before finding its forever home in San Francisco six years later. "Officially" an inclusive bar where all kinds of humans are welcome, Wild Side West has always been lesbian-owned since it was conceived by Pat Ramseyer and Nancy White. Fast-forward to today, and the bar's chilled vibe and patio still overflow with gay girls of every kind, from ultra-femme lipstick lesbians to toned-muscle butch babes and all those who identify in between. Meet an online match here to watch sport onscreen, play pool, brush bodies by the jukebox, or simply share conversation over a cold one. No matter what they say, see for yourself, and you will find Wild Side West is by lesbians for lesbians. And its popularity shows no sign of subsiding.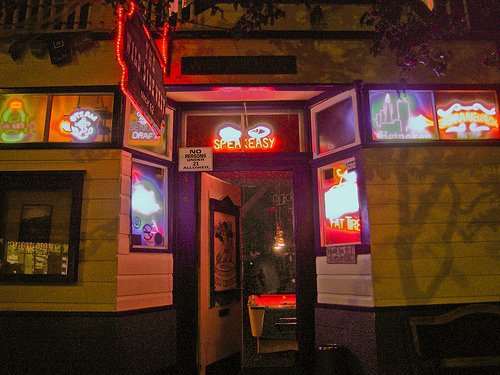 550 Barneveld Ave, San Francisco, CA 94124
No US city would do its queer community justice without an LGBTQ Country and Western saloon. Sundance does San Francisco proud with huge made for line dancing and toe-stepping amongst a diverse crowd. Don your cowboy boots and visit with single friends for a crazy night of movin' and groovin'. Alternatively, order cocktails by the tray and invite a partner along for the craziest date night of their life. Sundance is the top way to start a new relationship off with a bang.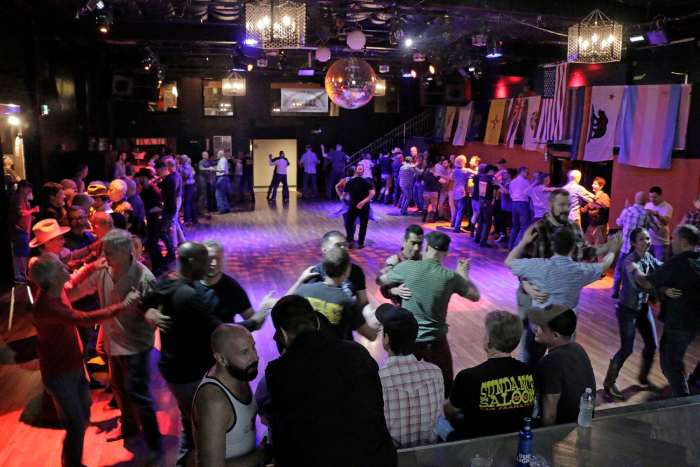 401 Castro St, San Francisco, CA 94114
A charmingly dinky neighborhood bar, whose character knows no bounds. The interior at Twin Peaks Tavern suggests its walls have countless years' secrets to keep. Decadent cherry-wood structures meet classic art-adorned walls, creating a backdrop that contrasts the down-to-earth personality of its patrons and staff. A signature cocktail menu and beer on tap make a drink date at Twin Peaks affordable even on the days when your pay packet is due. Come to mingle with wonderful people, share a conversation with a like-minded love interest, and feel the warmth of the gay pride colors shine through the bar's gargantuan glass windows.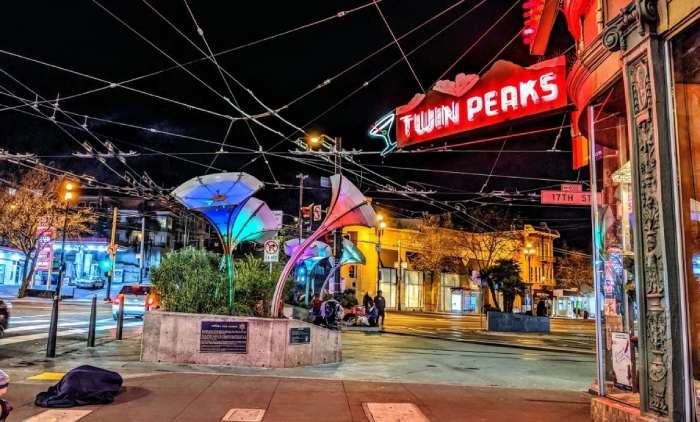 2369 Market St, San Francisco, CA 94114
In the good old days, The Cafe was once a space entirely devoted to showing the gay girls of San Francisco a good time. While the club can no longer call itself 'exclusively lesbian,' it still holds regular events for women, catering towards a broader queer female demographic. Check out the venue's website and social media stream for its latest event schedule… or visit anytime, gf in arm, to lose yourselves in the music.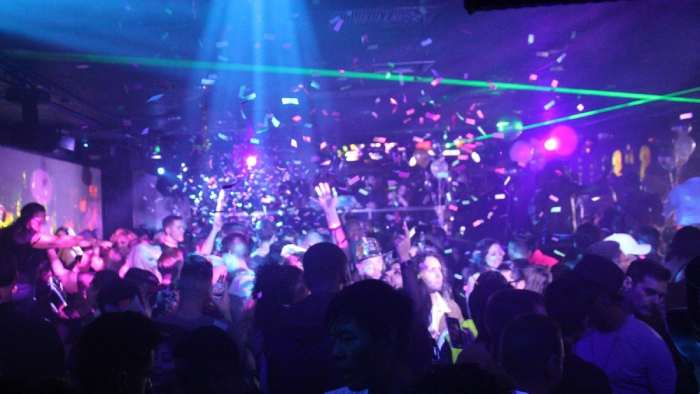 200 Capp St, San Francisco, CA 94110
An old-school style hole in the wall by its own description, Uptown is a great spot to sling back a drink and play a round of pool. Not a gay bar per se, Uptown welcomes an inclusive, mixed clientele and strives to support the LGBTQ+ community with regular queer-centric events. Uptown Homos takes place every second Wednesday of the month. Stop by for a shot of something strong and play your favorite jukebox song for just 25 cents. Just as it should be.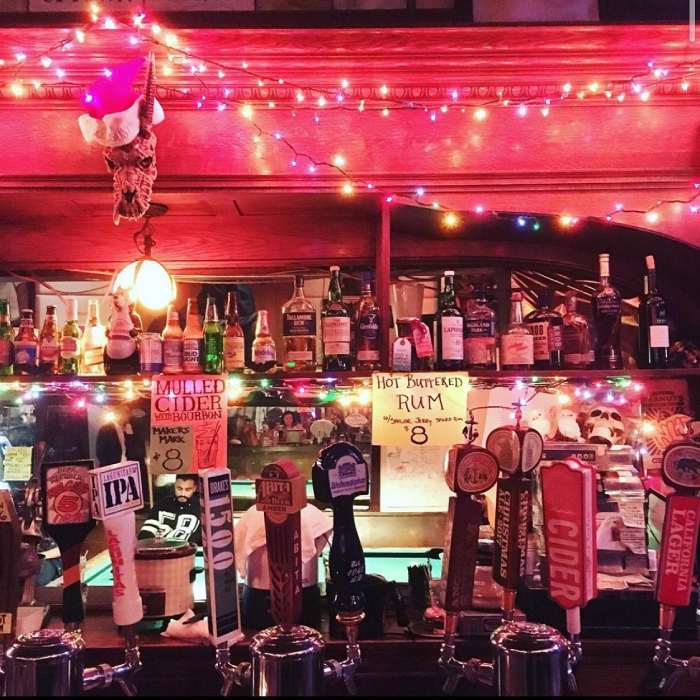 2700 16th St, San Francisco, CA 94103
A casual gay bar with an American food menu served with a side of daytime drinks. Jolene's Bar & Restaurant is a real queer crowd pleaser. Despite its name, the venue is frequented by people of all genders who love the variety of vivacious entertainment on offer. Be there or be square with your favorite person on Friday nights, 10pm 'til 2am, for UHAUL, Jolene's exclusive party for women. Now into the seventh year, UHAUL is the effortless way for gay California girls to do dating.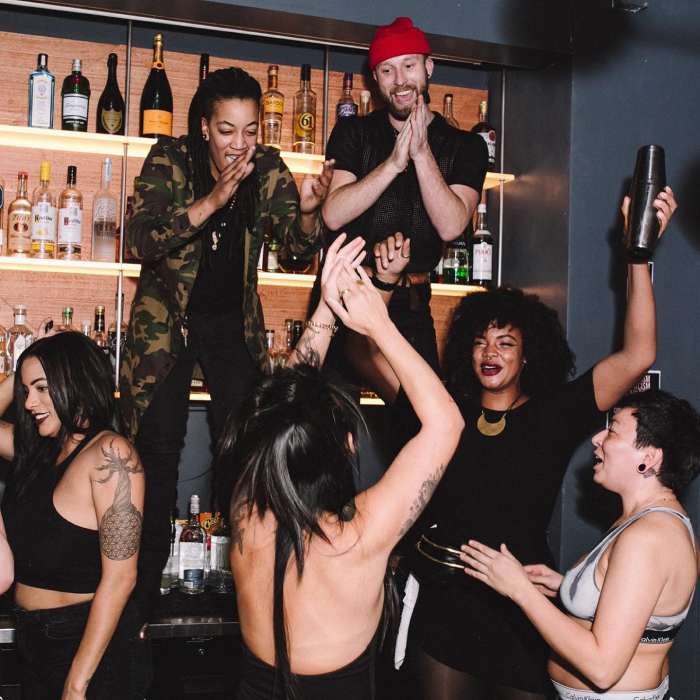 2344 Market St, San Francisco, CA 94114
Beaux delivers on the best of both worlds. By day it's known as a demure cocktail lounge, while by night, it goes full freak for dance club carnage. Its exceptional staff, impeccable service, and innovative theme nights keep its diverse crowd coming back for more. Pencil Wednesday's Pussy Party and Vamp Mondays into your diary, both are weekly 2-4-1 cocktail functions for native San Francisco women. Hook up for a hot date guaranteed.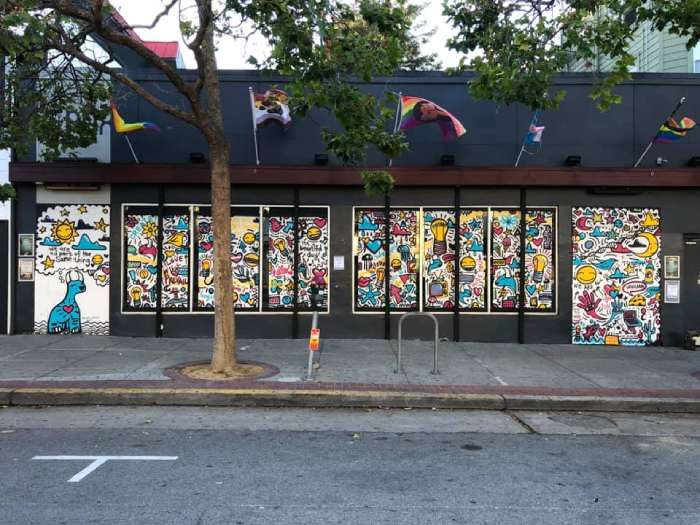 3158 Mission St, San Francisco, CA 94110
El Rio prides itself on being the kind of dive where you can drink with your mama. A neighborhood bar with a huge heart, it's no surprise that's it's been going strong since way back in '78. El Rio doesn't care whether you identify as straight, bi, gay, male, female, black, white, or any other label on the unending list. All El Rio wants is for you to come as you are, with the people you love, and feel at home within its walls. Post pandemic, pop by the patio every fourth Saturday for the super-fun monthly shindig, Mango lesbian party.