How to Make Long Distance Relationships Work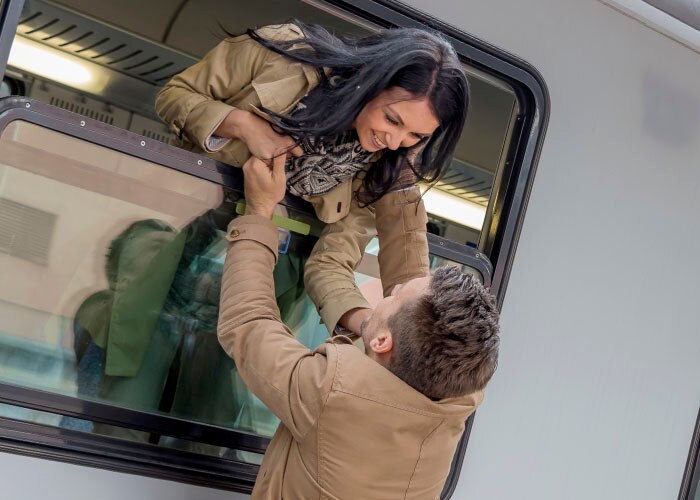 Long distance relationships aren't easy, spending lengthy spells of time away from the person you love. So how do you make them work?
Well, for starters it isn't easy. You need to find ways to express your love for one another without having the opportunity to get intimate. And you need to ensure that the time you do spend together is mind-blowingly special for each of you.
Here are a few tips and tricks to ensure your long distance relationship works, whether you met online or work has left your hours and miles apart.
Have regular phone calls or video chats
It's important that the two of you are in regular contact. That might be a phone call every night after work, regular text messages or, thanks to modern technology, video chats where you can actually see one another. By making these conversations regular, however you have them, your relationship mirrors that of a couple who see each other daily. You might ask how work was, chat about something that happened that day, the news, a TV show or a sporting event. By doing so, you'll feel you will help your relationship work.
Send presents or thoughtful gifts
Just because you spend so much time apart, it doesn't mean you can't be thoughtful. Send some flowers to the workplace of your partner or have a gift delivered for your man. Little touches like that will ensure your partner isn't thinking it is a case of out of sight, out of mind when it comes to your relationship.
Keep things intimate…even from a distance
Not seeing each other regularly doesn't mean you can't be intimate. You can keep your love life interesting and fruity every day…even when apart. If you love each other, and that must be the case otherwise why are you together? Then sexting and naughty phone calls can ensure you both get amorous. Those forms of communication are your only sources of intimacy so use them to the full potential. Show your love for one another like only those in long distance relationships can. Enjoy phone sex or sexting while thinking about what things would be like if your partner was with you at that moment and not on the other end of the phone.
Make the time together count
When you are together, make it count. Whether it is for a long-weekend, a holiday break from work or on a pre-arranged holiday that the two of you have headed on, don't waste the time you have together. Make plenty of special memories together, enjoy all the sex that distance has previously prevented you from having, and show one another exactly how much you love them. You can take the memories of your brief time together back with you, and it will only make you long for the next trip when you are able to spend time in each other's arms.