How to Date an Introvert When You're an Extrovert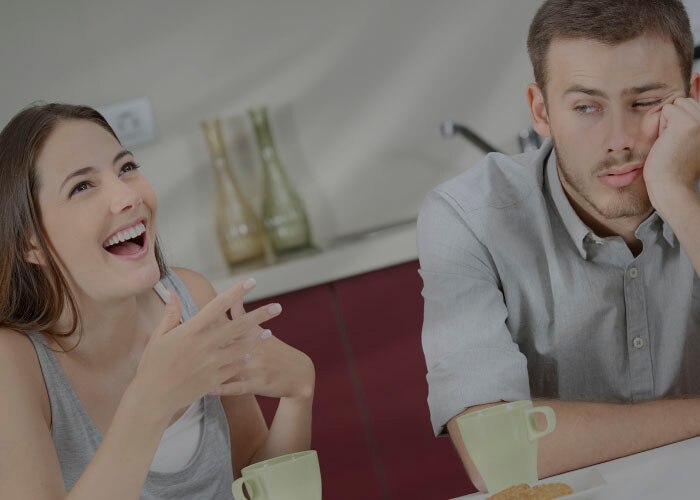 Extroverts and introverts are people who have two very different personalities and ways of dealing with certain situations. Extroverts love to be around people where there is a lot of energy while introverts prefer to keep their energy to themselves. However, if you are an extrovert, how do you date an introvert? Read on to find out more.
Have a Plan to Get Away
If you have plans to head to a party then you are going to need a plan that will help you to get away quickly and without very little fuss. The chances are, the introvert is going to become uncomfortable and will want to head home, which is fine, but try to discuss this beforehand. They may want to give you a sign to leave on their own or you could even come to a compromise over the time you leave.
Understand that they will not want to be involved all of the time
As an extrovert, you are more than likely very happy to chat to other people. This could be in a restaurant, in a bar or even in the shops. Therefore, do not expect or put pressure on them to join in and become a part of every conversation as this can make them feel anxious.
Know how far they are willing to go
Understanding more about your date will help you to know when they start to fall back or how much silence they need before they can start again. Appreciate that they will have limits and so, having an insight into their ways is one way of knowing how get more from the date and the individual.
You don't have to make noise when you are together
Introverts like to have some quiet time so they can recharge their batteries but that does not mean that have to be along. Silence can help you to bond and become connected. You can hold hands, cuddle, play footsie and make a physical connection as opposed to making the silence feel awkward of them.
They are more than just an introvert
Despite them being an introvert, it is possible for them to get something from certain social situations. Therefore, there is no need to leave them at home if you are heading out to a party because you assume they will not have fun. Introverts can have fun in social situations and so, they are more than just that.
Introversion is not ignorance or rudeness
Introverts will need to remove themselves from certain situations for a reason. This does not make them ignorant or rude because it is their way of dealing with certain things. This means that you should not take it personal and it certainly is not telling you that they dislike your friends.
Do something together
You both might be different but you can still find something to do together. Introverts might not feel comfortable in loud spaces and crowds while you might not get any satisfaction from being in a quiet environment. Ideally finding something that gives you both what you want will work. This can involve wandering around the shops, travelling, watching a film or doing something different while you are both together. Compromising can work wonders.
You might be an extrovert and they might be an introvert but that means nothing when it comes to a relationship. You need to understand their ways and how they are different to you but when you find that middle ground you will find that you relationship will flourish and go from strength to strength.