Meet Gay Singles in Best New York Gay Bars
Even though you may be a frequent visitor to New York gay dating spots like clubs and bars for hooking up with partners, in this pandemic situation when Covid-19 poses a grave threat if we step outdoors, gay websites are a safe way to meet single gays online and hookup with them. The gay dating scene is gradually moving into mainstream dating. It is for someone who considers him or herself drawn to members of the same sex and flourishes on the dating sites of the internet. Some say the best part about it is that it can be done easily. Some say gay dating is a challenge that few people can understand and that it is not as straightforward as it seems. Many new to the online dating scene generally continue with good dating websites. Most popular gay dating websites offer you free registration and signing up. Many of the trusted and secure gay dating sites offer both standard matchmaking and 'adult' services for casual liaisons. They commonly pride themselves on having millions of members online. With these gay dating sites, the online dating community can be browsed with full access to photos, videos, and audios.
The Top 5 Gay Bars in NYC
This bar was renovated in 2017 from what used to be the Eastern Bloc bar and was repurposed as a party spot evoking the unforgettable age of urban NYC nightlife. Think Broadway artists singing songs, the dirty dancing from the nineties, and spectacular comedy and cabaret nights whenever you are there. Monday is a geeky-sensual Broadway evening with famous musician Lance Horne; other days are compered by Daphne Always, the likable and charming trans singer. Go-go boys and popular music are spotlighted. The culture of live performance at clubs is vibrant but almost obsolete, and Club Cumming brings it back with a bang: a lifeline of brotherhood and culture that blends tradition with modernity.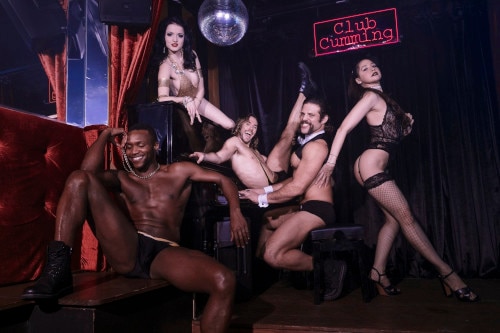 These are good times for gay folks, and so is this place. It is a friendly yet upmarket. So many gay men and women think of the place as their own. The ski-lodge room taking its cue from the fifties is cozy with its two fireplaces and brick walls. It is home to a good crowd of men and women relaxing up at the weekly DJ hosted parties while they enjoy their special drinks. Plan on enjoying great provocative drag shows throughout the week.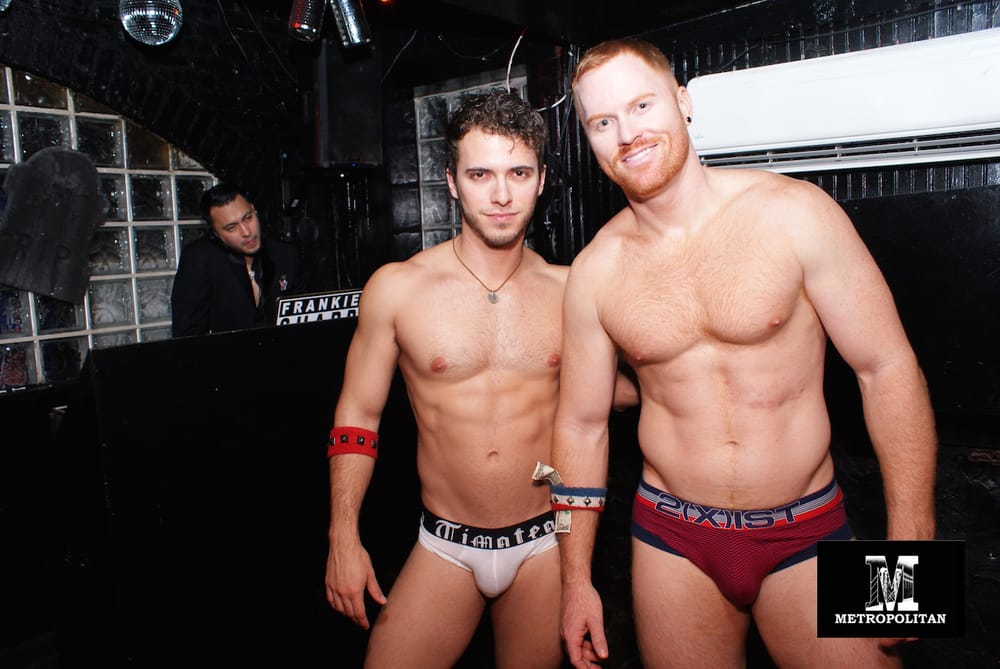 Owing to its mix of comfortable couches, welcoming bartenders, and generous happy hours, amazing drag performances, this no-pretense, a traditional gay bar in Chelsea is older than many many others. Please be aware iPhone junkies: you're going to have a hard time getting reception here, and you're going to have to use your real-life skills to find Mr. Tonight. Homosexuality has yet to be accepted openly by our culture, and it is not always tolerated. This makes it harder for gays to find partners and openly love or date as they wish to. The brave-hearted, though, still find their way around their sexual identity and end up satisfied.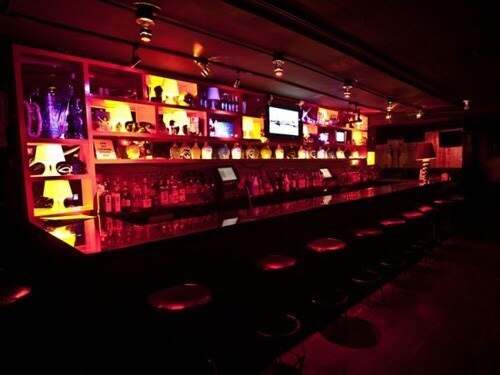 Bushwick's vibrant gay nightlife comes to life at this laid-back venue, at which inexpensive drag, dirty dance parties, and courtyard hangouts are still reigning strong. Grab a quick happy hour treat and chill back in the lounging chairs; we are sure you would find new friends. It is an easy place to pick up gay men after your choice. Just make sure you are not impatient, and make the right selection.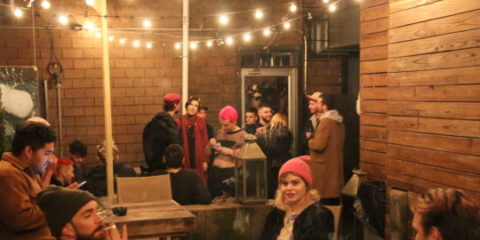 Nowhere is a roomy, pleasant bar with a sexy low roof, and it attracts open-minded crowds — someone or the else, from dykes to bears, is always there, thanks to theme nights that are endlessly exciting. There's no dance floor as such, but that doesn't deter the patrons from enjoying themselves, so don't be surprised to feel you are swaying to new wave, disco, punk, and anything else the mixer feels like playing. Everybody deserves to be satisfied regardless of their sexual orientation. This is a great place that will help you indulge in private, convenient gay dating.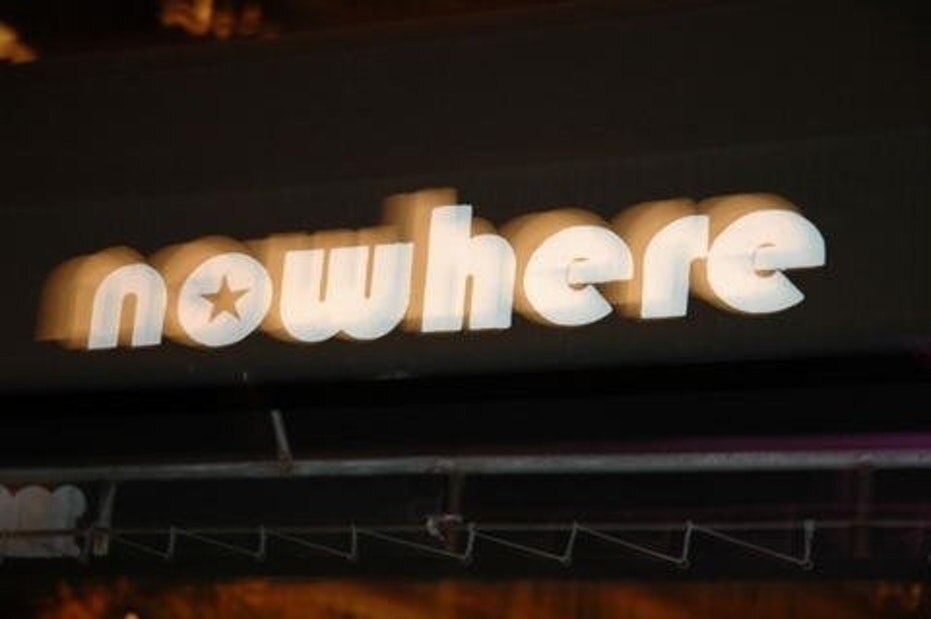 The Top 5 Gay Clubs in NYC
A nightclub filled with vibrant energy, Hombres Lounge offers you a lovely vibe with karaoke nights, daily happy hours, and dance-themed parties. You could have a drink. They do serve great food too. What's going on in there? Yeah, people do drink, dance, and have a good time. There's also entertainment: drag queens or live improv, or bingo or quiz nights. There's usually just people drinking and talking. In order to promote inclusion and understanding, Hombres Lounge is pairing up with Latin communities and local LGBT+.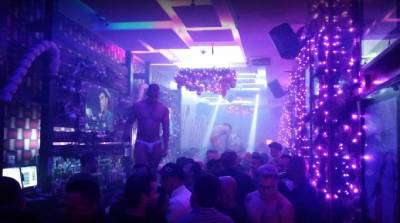 A widely known Greenwich Village gay nightclub, The Manhattan Monster is just across the road from The Stonewall Inn – ideal for bar-hopping. Old-fashioned but fairly priced beverages-at least according to New York norms. A pianist performs show tunes throughout the night, encouraging spontaneous sing-alongs. The cellar opens later into the night. You can go downstairs and have a shimmy with the iconic drag DJ Lady Bunny with a friendly crowd, go-go performers and drag queens with lip-syncing. Feel free to head over there for the famous Saturday nights all-night Manster dance party.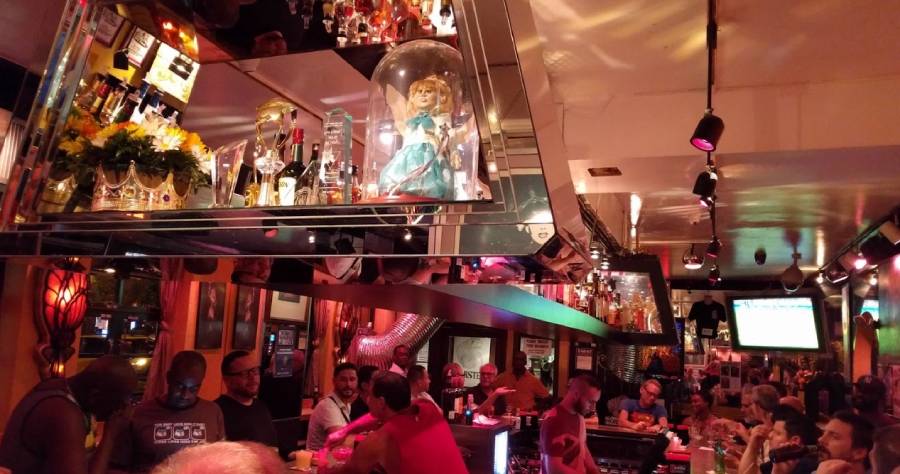 The LGBT-preferred location in Brooklyn, House of YES, welcomes visitors to cabaret shows, theater, circus, dance parties, and eclectic events. Everybody is invited. Locals praised House of YES for its professional staff and impressive shows as the best ever venue. Opening times differ according to activity. Staying at home won't make you find your gay partner with much of a result. To make that possible, you'll need to play your part. For example, going out or frequenting gay-accommodating joints like this one will make finding a partner easier for you. Come for gay men, delicious drinks, and falafel. Outdoor hangs are excellent here!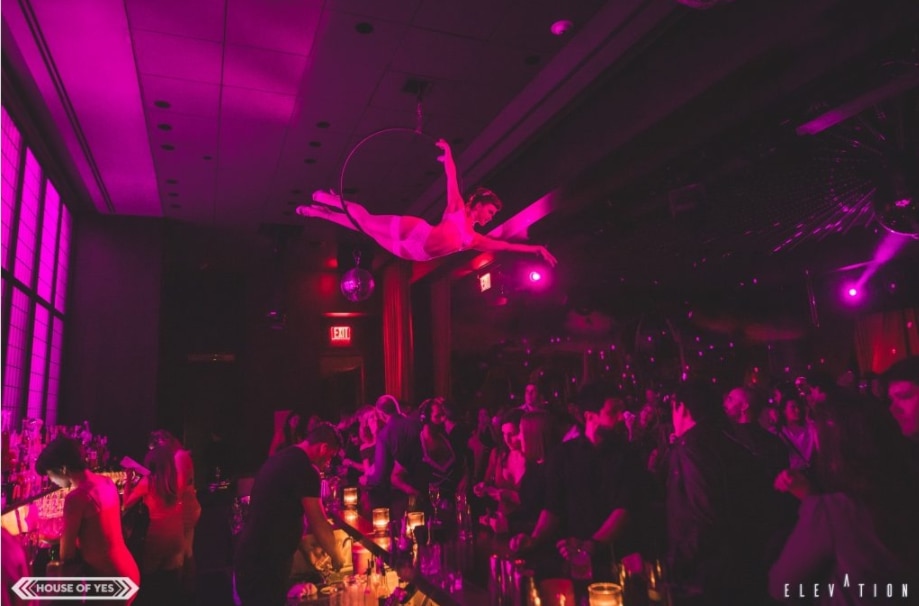 One of New York's most renowned gay clubs, The Pyramid Club, helped establish the local drag scene in the 1980s. It's where RuPaul played his first gig, and that's where many drag prominent figures, including Lady Bunny and Lypsinka, used to live. Madonna and Debbie Harry have appeared here too. It does not suffice to say this place is "legendary." Today it pays tribute to its roots in the 80s. Pyramid stages 80's inspired nights, some celebrating the 80's dark side and some welcoming the 80's disco. Take your partner there. As you get to know each other better, you can enjoy shared fun activities. You will get to know more about your partner during a cheerful conversation without having to ask too many questions, which can be dull and annoying.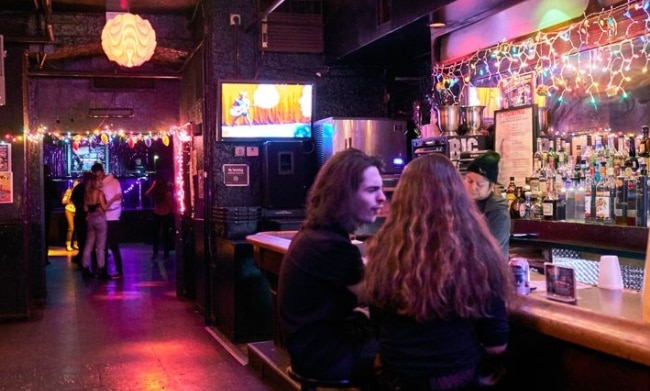 Looking for a New York house and nightclub really glamorous? PAT is your answer. It is a Williamsburg gay dance party that occurs once every month and attracts an energetic audience. PAT gives you a fun time, brought to you by DJ JD Samson, welcoming a vibrant audience of gays and straights. The nightclub is located in the heart of Williamsburg, Brooklyn, just across the East River.