The Best Foods to Order on a Date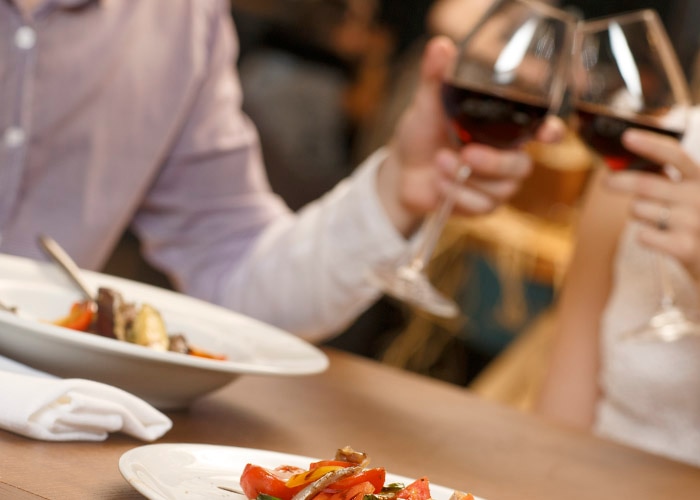 When it comes to dating there are some foods that you should avoid. However, there are some foods that you can order that can help to take your date to the next level. These foods ooze sexiness in terms of the way they look but also in the ingredients that they contain because some foods are known as an aphrodisiac. Therefore, get a mix of foods that contain the right chemicals to help increase your desire and passion while choosing foods that impress can certainly make you look like the perfect partner in the eyes of your date!
So, what foods should you order?
Sushi Please!
Sushi is one of those foods that is still very mysterious to some. So choosing it will certainly impress, especially if you show them your chopstick skills! It helps to know what you are ordering so you can order the right foods for the moment but also show them that you know what you are talking about. Sushi is rather sophisticated to some and it is certainly a food that will get emotions running high.
It's got to be oysters
Oysters may seem clichéd but they are an aphrodisiac so why not give them a go? Make sure you are not allergic to shellfish while the same can be said for your date if they are willing to give them a go. They contain everything you need to help boost your sexual desire as they contain zinc but just remember to try to keep things tidy by using your oyster fork!
Order something spicy
This all depends on where you are eating but these days it is possible to order foods in most restaurants that include chilli of some sort. If you are heading for an Indian meal, order the hottest meal you can handle or if it is a Mexican tell them to throw on some extra chillies. So, if you are brave enough, try a vindaloo or a super-hot chilli because the spice will help to raise your pulse, stimulate endorphins and cause you to sweat- which are the characteristics of something you do between the sheets!
Try a Salad with Avocado
Avocados are really the food of the moment and everyone seems to be eating them but did you know that they can actually help to boost your sex drive?
Choosing a salad that has some chopped, high quality avocado will provide you with all the nutrients you need including Vitamin E which will help to increase your energy levels.
Anything with Chocolate
When the time comes to order dessert, think about ordering something with dark chocolate in it. It has an amazing aroma but it can also help to increase the releases of dopamine, which is the feel-good hormone and can help to bring on feelings of pleasure – leaving you wanting to finish your meal and head home!
Finish off with a coffee
We all know that coffee is a stimulant because it contains caffeine, which causes the heart rate to rise and blood to flow more freely. In fact, it has been found that it increases the libido in women, so it won't be the caffeine keeping you awake all night!
Choosing the right foods when on a date is one of the best ways to set it off on the right path. Understanding what can work, can certainly set the tone and turn it into a date to remember.