Meet Singles at the Best Seattle Bars and Nightclubs
With such a huge choice of bars and clubs on the Seattle dating scene, it can be tricky to home in on the best of what the city has to offer. Opting to meet women or causal friends, the traditional way means single people have no choice but to rely heavily on a venue's ambiance to get lucky.
Now, with the additional obstacles caused by Covid-19, you might be left wondering where to meet a girl in Seattle altogether! But don't be deterred; a local dating website with personals posted by native single girls is the best way to meet a new match. Make your time in isolation work for you and create authentic connections with a like-minded partner or two to hit up the top Seattle dating spots when the time is right. Here are our suggestions.
2604 1st Ave, Seattle, WA 98121
Hey! Want to hook up for a date sometime at Some Random Bar? Nothing says nonchalant, casual encounter quite like Seattle's most laidback tavern. Bringing gastropub delights to the city's dating scene since 2013, visit to tuck into New American fare, to sip on modishly minimalistic cocktails, and to relax with a draft pint that's been pulled to perfection.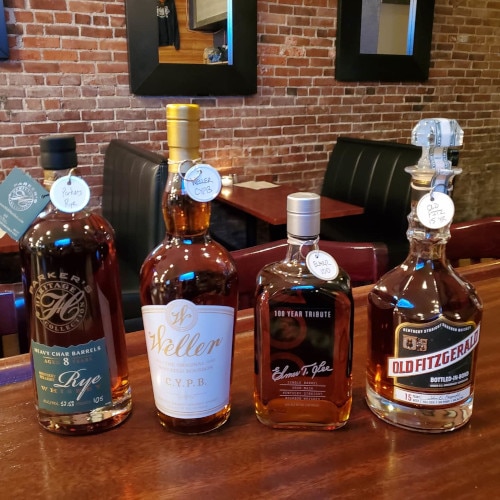 1118 E Pike St, Seattle, WA 98122
Unicorn Seattle is a wacky wonderland with outlandish carnivalesque decor. Less LGBTQ+ friendly, more inclusive of humans and mystical creatures from all walks of life, Unicorn is a place to mingle amongst fun-loving folk of all genders and every sexual orientation. Impress right at the start of your relationship with a jaunt to this whimsically fantastical joint to chomp Dragon Eggs and sip on The Mystical Mermaid. Not forgetting the bar's eclectic range of entertainment, stay late into the evening to kill it on karaoke, play pinball, or soak up an award-winning performance from the Mimosas Cabaret. Visit with women who aren't afraid to grab life by the Narwhal Balls.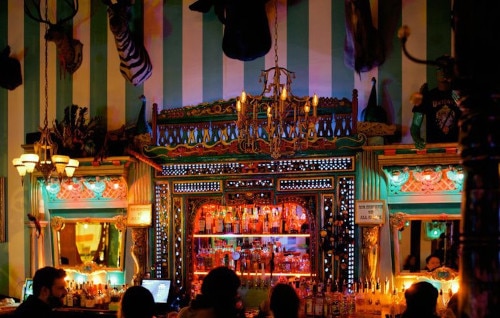 2205 2nd Ave, Seattle, WA 98121
Without a doubt, gin is an ode to two of the best eras, the suave and swinging 1920s and right now. Bathtub Gin takes this inspiration as inspiration and bases itself in a vogueish exposed-brick urban basement while presenting an extensive, eclectic international gin selection. Moody lighting and comfy seating combine to propose a cozy date venue for a dim and dismal Seattle evening, whether your relationship falls under the category of 'friends with benefits' or something more serious.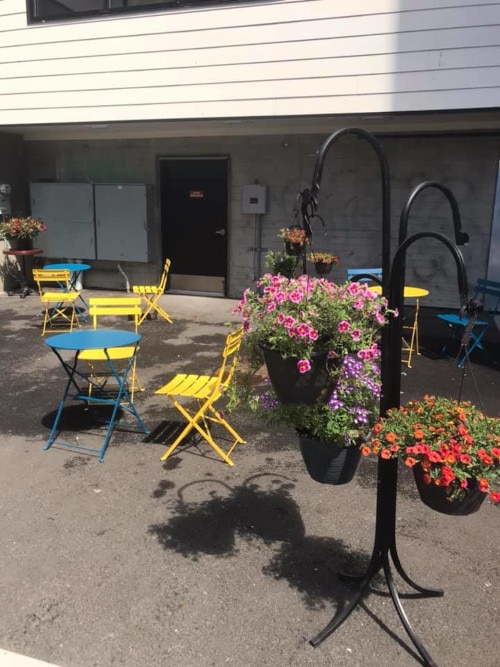 928 12th Ave, Seattle, WA 98122
Nailing the industrial chic décor, Canon lays off the on-trend contemporary lines to maintain an aged aesthetic. Behind the bar and beyond, held within deep-boxed dark wood shelving, lines of spirits demand the attention of all punters who pop by. With over 4000 labels available for the tasting, you're sure to come across your poison of choice at Canon. Share a glass of your selection with your online match at one of the World's 50 Best Cocktail Bars.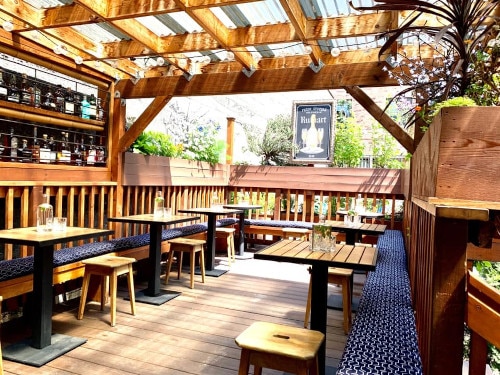 240 2nd Ave S, Seattle, WA 98104
Not one to beat around the bush, Good Bar does what it says on the tin. Promising 'Good Food, Good Drinks, and Good Company,' this modernized neighborhood haunt keeps a sense of community at the forefront of its operations. Better than good, this is a great gathering place for a group of single men and women or a stellar hookup suggestion for laidback lovers looking for a cool space to hang.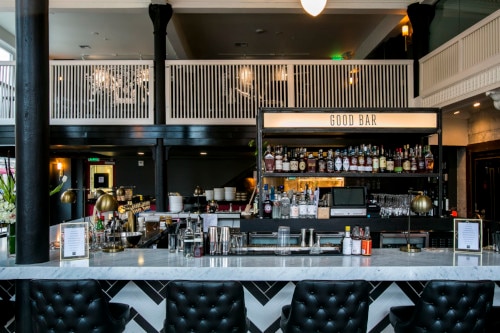 707 E Pine St, Seattle, WA 9812
A themed bar is always a top choice for a crazy night on the tiles with a fun-loving match. Grab your partner by the arm, don your sassiest cowboy boots, and two-step your way to Linda's Tavern for brunch and beverages at this ranch-inspired venue. Keep your eye on the bar's social media platforms for information on its sporadic but pretty sensational events. FYI, Linda's is an inclusive bar that welcomes all, including your four-legged friends.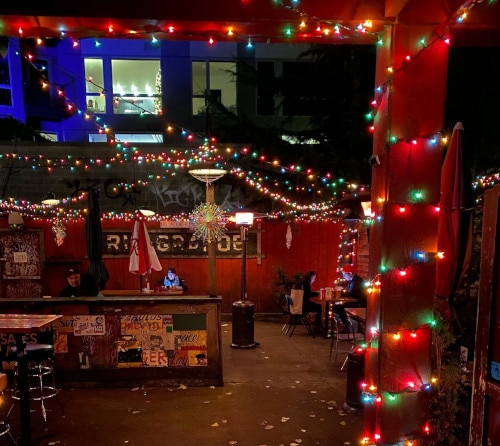 1600 Melrose Ave, Seattle, WA 98122
Hear this out. Pine Box is a bar with a difference, located in a grand build with pillar-adorned doors and cathedral ceilings to its interior. It just so happens that it's also housed in a former mortuary. Wild, right? In a new relationship, men and women should definitely pay the Pine Box a visit for international craft brews, whiskey, and wine, with an every side plate of a conversation starter.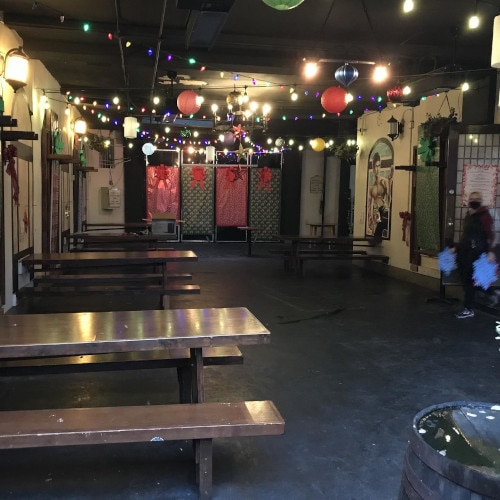 110 Stewart St, Seattle, WA 98101
Situated a short stroll away from the landmark Pike Place Market, The Nest Rooftop Bar is located on the highest floor of Thompson Seattle. Men hoping to arrange a romantic rendezvous find the terrace's skyline views meets that criteria quite nicely. Artisan light bites and impressive cocktails add to the lounge's ritzy vibe, making The Nest the superlative Downtown spot for an evening under the stars.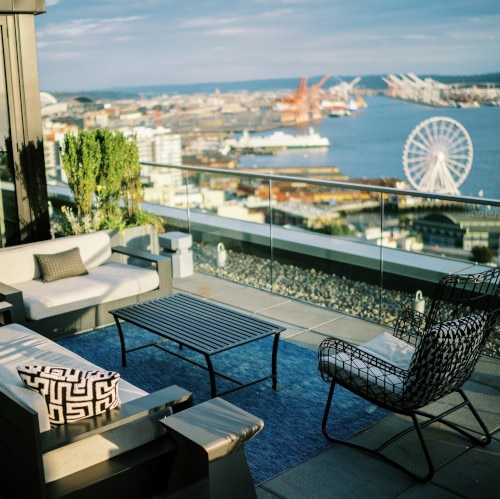 310 Cherry St, Seattle, WA 98104
A punny play on the name of The Arctic Club, Polar Bar is the latter's little brother. Keeping it under its wing, the bar is situated within the DoubleTree by Hilton's club. Borrowing from its established reputation as a swanky setting, The Polar Bar guarantees an evening of glitz and elegance. Expect to share conversation to the fore of lush velvet drapes, savoring a drink or two from a menu of cocktails prepared from premium ingredients. Surrounded by the expense of genuine leather seating, extravagant lighting, and the scent of gastronomic delights, the Polar Bar is somewhere special to visit with someone special.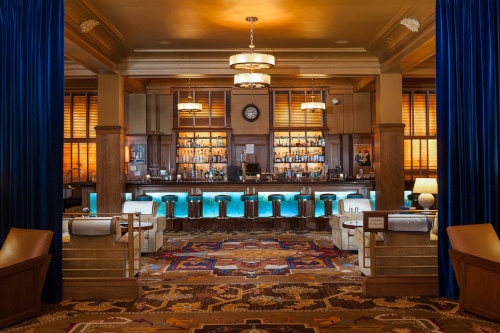 620 Lenora St, Seattle, WA 98121
For an authentic upscale experience, Deep Dive is the finest establishment on the Seattle nightlife scene. Distinct from all the other cocktail bars across the city, this vintage lounge originally functioned as a Steiner art installation adding a real cultural flair to this date destination. Nuzzled into the lower-floor of The Spheres, Deep Dive carries off an illicit speakeasy edge while serving and an impeccable menu of food and drink.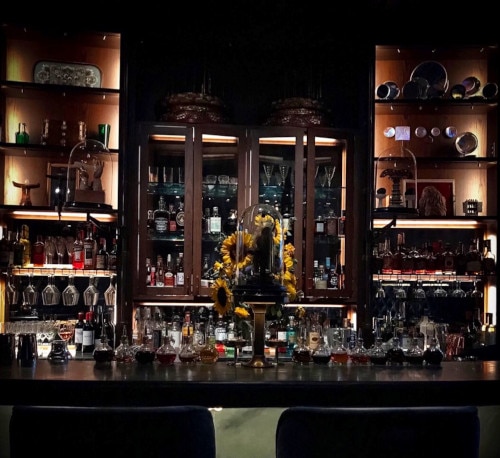 429 Eastlake Ave E, Seattle, WA 98109
A fresh space for a happening Seattle crowd, LO-FI is a modest-sized music venue that effortlessly conjures up unforgettable nights, time after time. Concentrating its sound across rock, hip hop, and psychedelic, come to lose yourself with a partner amidst the club's trancey ambiance. With two rooms and as many bars, LO-FI uses the little space it has wisely, regularly hosting stimulating events, including performance art and spoken word sessions.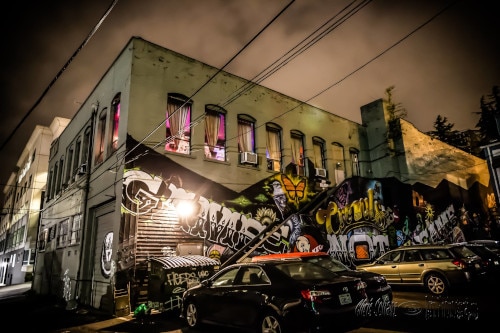 172 S Washington St, Seattle, WA 98104
Party the night away at STAGE Seattle, the people's favorite club for crowd-pleasing hits mixed by big-name DJs. Giving out endless high-energy vibes that just won't quit since 2015, STAGE boasts two floors of mayhem brought to life by the latest Turbo sound system and LED light shows. Top 40 chart music, current, and classic pop numbers, and hip hop hits fuse to create the staple sound of STAGE Seattle.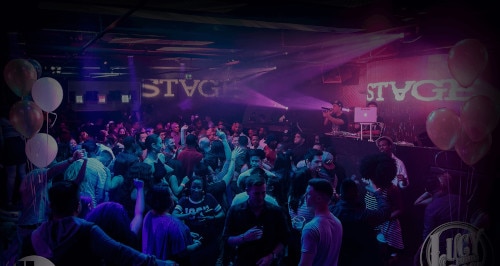 2218 Western Ave #100, Seattle, WA 98121
Classy, not trashy, Sarajevo strips away at clubbing stereotypes to present a glamorous arena for Seattle's vogueish party people. As well as spinning sick beats across an expansive dancefloor, Sarajevo also serves exceptional fresh Mediterranean eats. Whether you stop by early doors for the bar's daily Happy Hour or you inclined to enjoy some late-night escapades, Sarajevo is a clubbing experience with a difference.
2915 1st Ave S, Seattle, WA 98134
Forget bare warehouse builds with basic interiors, Monkey Loft is a charming neighborhood club for local people, complete with the best native DJs and rooftop city views. Like no other club you've visited before, this intimate venue is styled with bare-block walls and small but well-stocked bars. Rather than being reduced to one amongst the masses, Monkey Loft treasures its loyal clientele, providing perfectly personable service.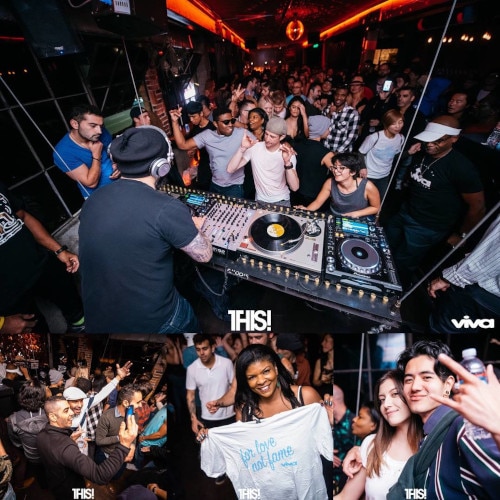 1114 Howell St, Seattle, WA 98101
Once the site of The Bus Stop lesbian bar, Re-bar isn't the girl bar haven it once was, but it is an LGBTQ+ friendly club. Despite rumors of the venue's closure, Re-bar has stood strong through turbulent times to remain the most inclusive spot on the Seattle nightlife scene. Perfect for single men seeking men and women seeking women, head here to do dating your way, however that is. Across its social media platforms, Re-bar specifically states that its open to all races, abilities, genders, spiritual beliefs, nationalities… all loving beings. And doesn't that sound delightful?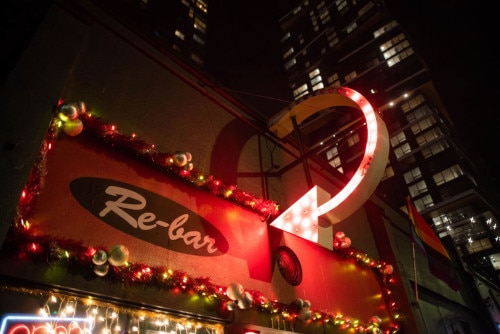 315 2nd Ave S, Seattle, WA 98104
A large sports bar cum nightclub, Xtadium is the where to go with women who appreciate your share your love of the game. Bringing out the big shots, this sport lounge is like no other, serving great bar food and cold beers to complement the venue's countless HD screens perfectly. As the finishing whistle blows, live DJs take over to up the ante on your date night activities.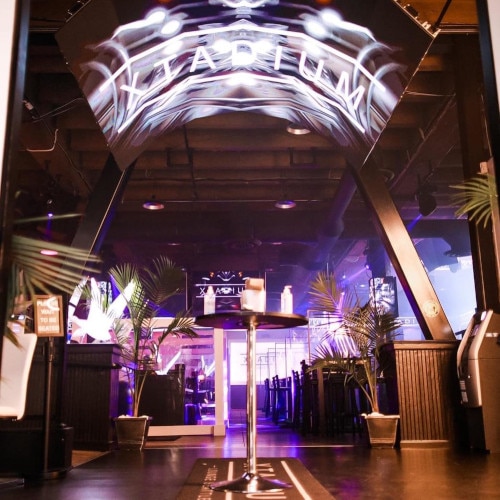 1009 E Union St, Seattle, WA 98122
Mysterious in all the right ways, The Mercury at MachineWerks is a private nightclub for Seattle's gothic ravers. Entirely dedicated to alternative music, this private venue is where to head if you're of the opinion that industrial and gothic music blow overplayed chart-toppers out of the water. Visit with women who aren't like the rest to play pool, sip cocktails, and share your best cyber goth moves on the dancefloor.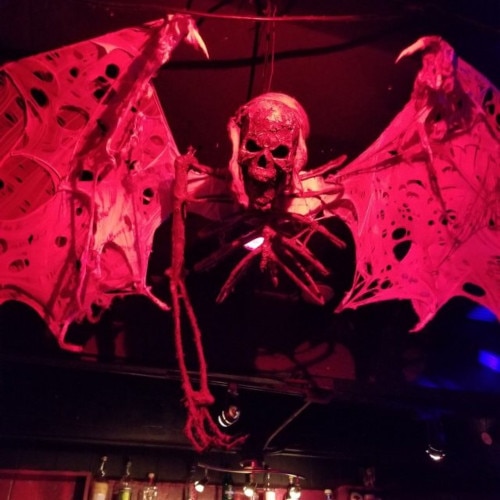 807 1st Ave, Seattle, WA 98104
After two decades as the hottest locally owned nightclub in Seattle, the rise and rise of Club Contour's popularity shows no sign of steadying off. Doing a little bit of everything and smashing the lot, the bar rustles up classic bar food for alfresco patio dining prior to transforming into a laser-beaming boutique dance hall at nightfall. And that's not to mention its city-famous five-hour happy hour! Come for one, but always stay for a while, whether you're nurturing a new relationship or a long-term love affair.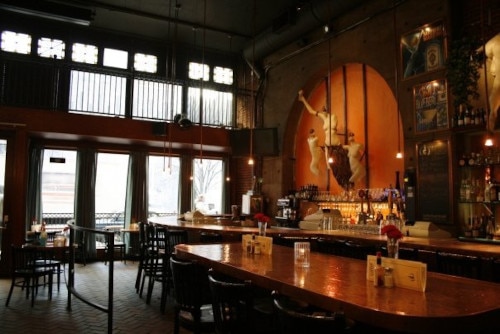 1809 Minor Ave #10, Seattle, WA 98101
Why settle for the club stuff when Kremwek is on hand to elevate the entertainment to a standard of excellence. The new kid on the block – or Avenue – the club's schedule of events leaves your options open, dependent on your date's personal taste. Immerse yourself in the sound of awesome DJ sets, laugh your way to an endorphin-high watching a stand-up comedy act, or bask in the brilliance of a masterfully choreographed burlesque show. Tailor date night to suit you at Kremwek.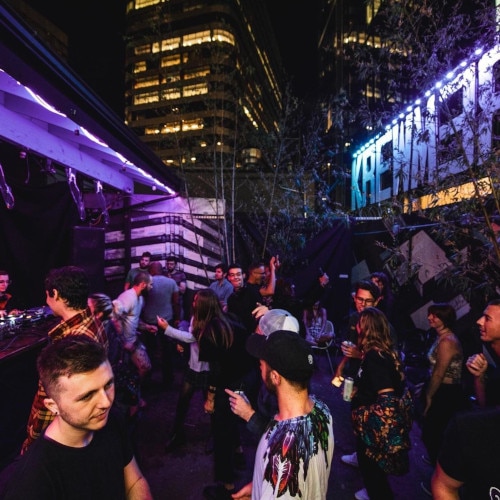 1426 Broadway, Seattle, WA 98122
No matter your experience on the local nightlife scene, nothing quite prepares you for the whopping 12,500 square feet, multi-level madness that is Q Nightclub. Beautifully inclusive, welcoming of all kinds of people from all walks of life, come with a date to mingle amongst a friendly, free-spirited crowd who are out for a good time. A modern lounge on the weekdays and a notorious nightlife spot as soon as Friday hits, slide by for affordable drinks in private booths under the disco ball.