The Best Columbus Bars & Nightclubs to Meet Singles
As all the best Columbus dating spots are forced into hibernation, courtesy of Covid-19, countless single men and women are stuck without a way to meet new people. Despite the struggle faced by numerous bars and clubs on the city's nightlife scene, the dating scene needn't suffer too much. In fact, during periods of self-isolation, when there's little else to do, online dating beckons. 
Quit depending on the traditional hookup routine during the quarantine. Think outside of the box. Register for free with a local dating site for girls and guys native to your area of Ohio. Peruse personals, flirt in chat rooms, and meet singles online who are looking for fun when the time is right. Meet a match onscreen to ensure a few dates are on the horizon as the best hotspots reopen their doors. You won't be wondering how to meet girls, but where to meet a girl in Columbus from our list of the top 20 local date destinations.
237 King Ave, Columbus, OH 43201
String lights, exposed vintage Edison bulbs, and reclaimed pallet shelves create a cozy ambiance with an urban edge. The Bottle Shop is a small neighborhood bar with a huge offering of carefully curated craft draft beers, wines, imported bottled beers, and a seasonal cocktail menu. Without taking itself too seriously, this joint does what it does well with consistency. Rave reviews, returning customers ensure that The Bottle Shop's popularity shows no signs of dwindling. Meet your match on the patio to share fabulous food truck food with your poison of choice.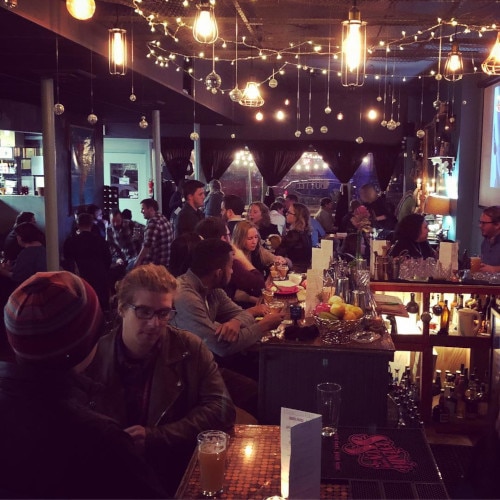 50 W Broad St, Columbus, OH 43215
Contemporary French cuisine, décor to die for, and an eclectic alcohol menu across wines, cocktails, and beer, The Keep Restaurant is a venue to keep up your sleeve for a classy encounter. Nestled inside Hotel LeVeque, this self-assured brasserie oozes in the elegance and sophistication associated with establishments of the prohibition era. A speakeasy meets modern lounge atmosphere is encapsulated by timeless worn-leather seating, suggestively set spotlights, and moody woodwork.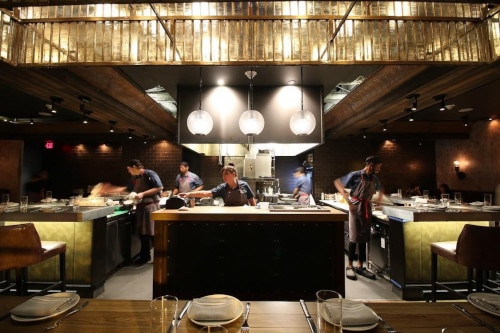 254 S 4th St, Columbus, OH 43215
When the girls and boys head out to play in Columbus, they're sure to pay a visit to 16-Bit Bar + Arcade. Playfully challenge your new partner in crime over across a nerd-fest collection of retro 16-bit arcade games, classic consoles from simpler times, and pinball machines from those years gone by. Don't fall under the misconception that this virtual playground is reserved for single youths. To fully appreciate all the titbits of our tech history, you need to have at least three decades of gaming experience to your name. A real nostalgia hit that comes complete with creative 90s-inspired cocktails, from the Pam Anderson to the Snoop Dog. Are you ready, Player One? Hold onto your joystick this date is gonna be good.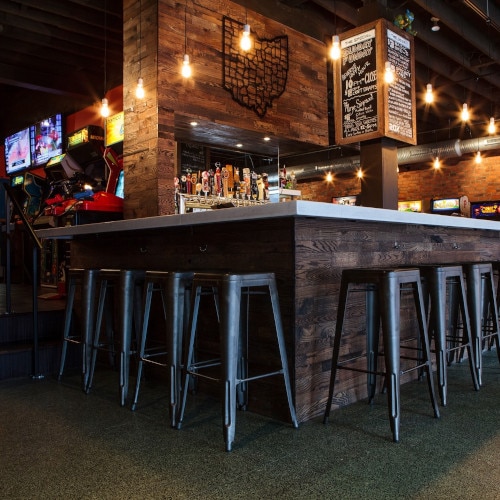 780 N High St, Columbus, OH 43201
Strip your date back to basics at this hip hop beer joint. Slap-bang in the city's artsy epicenter, Short North, the Pint House is a fresh, open spot ideal for a first date between Internet friends. High interior ceilings with exposed beams and a super-chill beer garden work together to create a blasé base for a laidback liaison. As a bonus, alongside its top-notch pub grub menu and draft beers, this alehouse is actively involved and invests in the Columbus community. Ergo, karma is on your side, suggesting great things come for those who dine at the Short North Pint House. Your luck in love is looking up.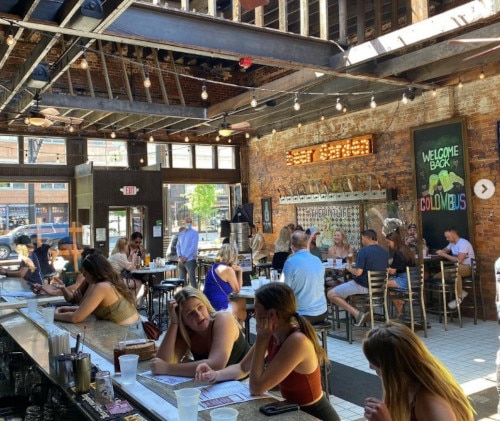 122 E Main St, Columbus, OH 43215
No meal is as intimate as authentic Mediterranean tapas. Stroll up to Sidebar with your partner in-arm and select a few small plates to share. Already, things are heating up, and the evening's only just begun. Incisively designed mood lighting and warm-tone walls evoke an ambiance of passion to the benefit of your dinner date. Sexy and relaxed with an accessible food menu and unassuming wine list, Sidebar is everything you need it to be.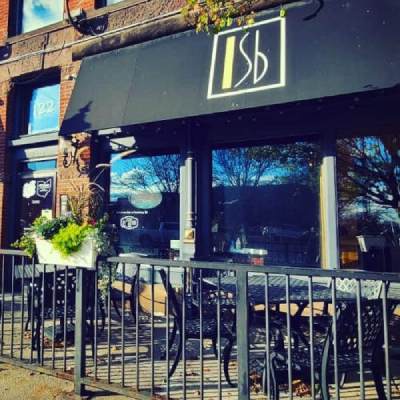 1038 N High St, Columbus, OH 43201
Have you even dated in recent years if you haven't hit up an industrial-chic bar? Oddfellows channels this energy with exposed wood paneling and a brick bar, but with a true hipster flair. Quirky bicycle art in pretty pastel shades is juxtaposed with the venue's willingness to embrace its old-world charm. A cute hookup choice for casual friends or people who've become pros at the whole relationship thing, as Oddfellows establishes, this is 'not a dive bar, it's classy AF.'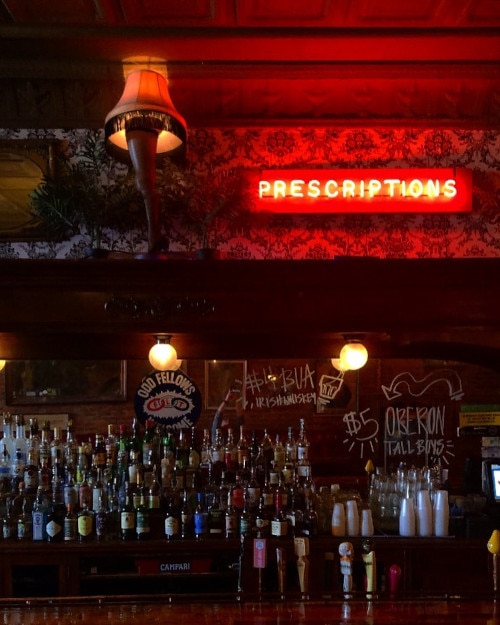 889 Oak St, Columbus, OH 43205
Often, when dating, single men and women require a reliable inventory of lunching options. Whether you want to grab a bite to eat during your work break or you're looking to keep things low-key with an early-doors date, Old Towne Tavern receives rave reviews for its freshly-prepared, classic bar food and urban outdoor patio space. Meet to eat, stay a little longer than intended for a martini or two.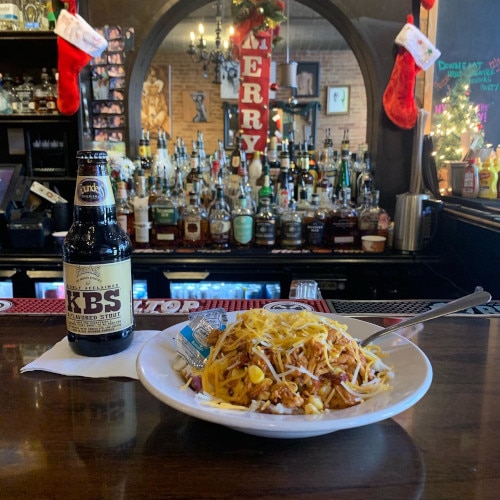 913 N High St, Columbus, OH 43201
Initiate a casual relationship with the assistance of this quirky neighborhood haunt. With walls adorned in artwork devoted to retro cult legends including Bowie, George Michael, and Carrie Fisher, Local Bar Short North unknowingly provides a plethora of talking points for you and your new partner. You'll both love the relaxed atmosphere, local ales, and the diverse crowd of wholesome folk. The weekly events schedule is always crammed with feel-good fun. Scroll through the Bar's social media platforms to check it out and design your ideal date.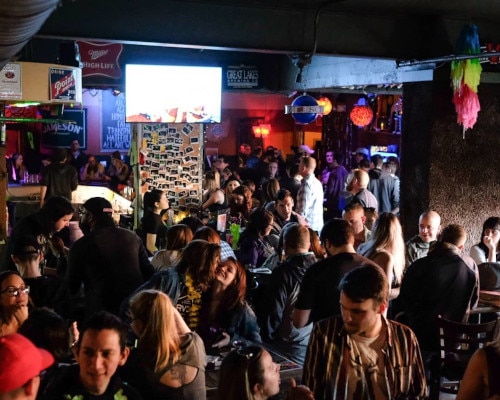 141 N 4th St, Columbus, OH 43215
The dating game isn't all about sipping a drink in an upscale lounge. If you're young at heart, show off your playful side from the get-go with a hook up at Pins Mechanical Company. This industrial joint has all the best stuff under one roof: tenpin bowling, pinball, and joystick classics meet cocktail pictures and $2 drafts. Create a friendly, flirtatious rivalry that can be channeled into intimate energy later on into the evening.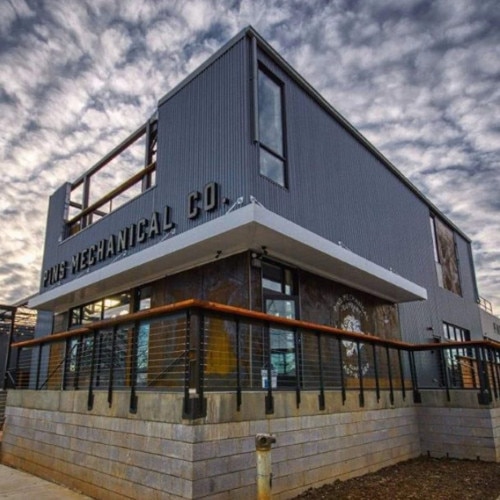 954 N High St, Columbus, OH 43201
Mouton seamlessly merges 'ritzy cocktail bar' with 'unpretentious neighborhood joint' – to see it is to believe it. Hand creating all-too-enticing cocktails from premium ingredients served alongside posh bar nosh, this is a place where people savor each sip and truly taste each bite. Whether you keep things between the two of you, with a conversation that leads to knowing glances, or you enlist the expertise of staff who can advise extraordinary menu pairings, you'll love the Mouton experience.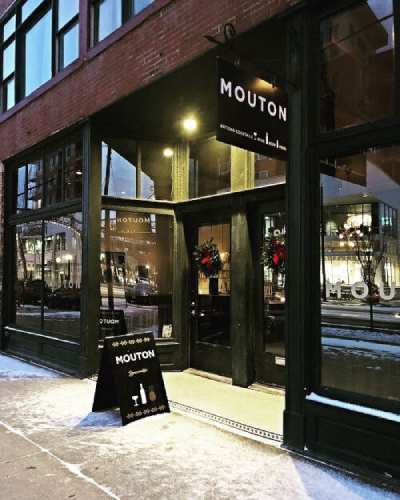 47 N Pearl St, Columbus, OH 43215
A graffiti-festooned dive destination, Alley Bar keeps things real with its edgy attitude. Expect no airs and graces at this down-to-earth joint, just friendly people and dependable food and drink options. Small in size but big-ballsy, meet an easy-going girl at Alley Bar to grab a slice of pizza, play pool, and swig some draft. Free from any pretense or performance, this could be the beginning of something beautiful. 

1145 Chesapeake Ave, Ste D, Columbus, OH 43212
Just a sheepish step away from the hustle and bustle of the city, you'll find Gradview's Watershed Kitchen and Bar. The native Columbus community is the muse for this much-loved modish bistro, which supports local farmers and suppliers across its creative food and drink menu. Swanky but sincere, Watershed is the Columbus eatery with the biggest heart, truly valuing every individual who chooses to dine with them for date night.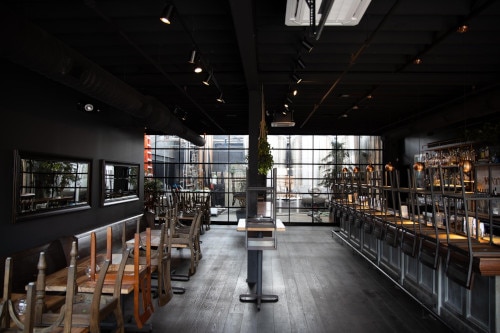 401 N Front St #95, Columbus, OH 43215
Enough with the low-lighting, posh cocktails, and fine-dining fare already! The Big Bang Duelling Piano Bar is an alternative, eccentric setting for couples seeking an evening of effervescent entertainment. Tinkling the ivories since 2009, the immense popularity of The Big Bang Dueling Piano Bar is unmistakable. Stroll right in, select your drink from an extensive list, and prepare to be blown away by breath-taking piano performances that crescendo to a roaring rivalry. In between duels, superbly skilled artists play music on request, offering an unmissable opportunity to add a personal touch to your night on the town. 
919 McMillen Ave, Columbus, OH 43212
An indie spot suited to a hipster date, Tree Bar is an easy-going inn with an extraordinary history of headlining live bands, including The Rosebuds and Phantogram. Stop by to play pool and drink beer at one of Esquire's Best Bars in America. If you've met a match who knows their way around the realms of independent music, Tree Bar is sure to impress.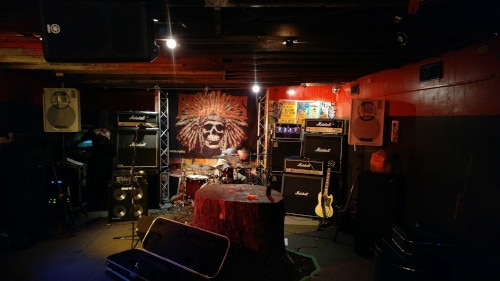 205 N 5th St, Columbus, OH 43215
First opening its doors in 2014, Avalon is among the new kids on the local nightlife scene. Confident in its promise to become Columbia's go-to evening hotspot, the bar consistently fills its calendar with varied events, themed nights, and famous names in the world of dance, techno, and house music. Spanning two floors, meet in the lounge to line your stomach before knocking back shots and hitting the dancefloor. 

147 Vine St, Columbus, OH 43215
Beneath the beaming spotlights of Dahlia Nightclub, you'll come across a throng of trendy men and women who love to be seen on the scene. Unarguably the utmost voguish after-hours venue of the Arena District, patrons are invited to do Dahlia in their own way. Whether you hit up the dancefloor in respect of a world-class DJ or you use the lounge to chat and absorb the club's sophisticated atmosphere, you're guaranteed a great night at the top nightclub in Columbus.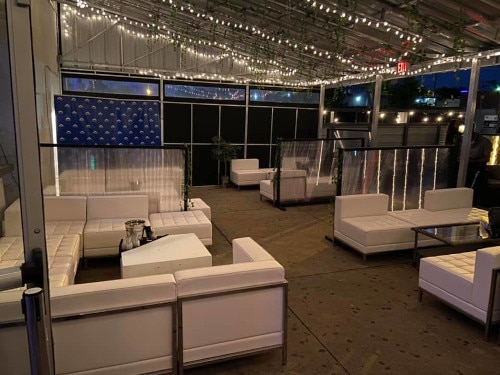 6136 Busch Blvd, Columbus, OH 43229
Amidst the dance, EDM, and hip hop havens, Spain Nightclubs makes space on the Columbus nightlife scene for a whole lot of Latino love. Rather modest for an after-hours spot, the club allows for alluring Latin American music to take center stage. Overflowing with its admirers from wall to wall each weekend, those sounds – and drink specials – have kept people coming back for more since 1996. Visit Spain to turn up the heat on your relationship with a casual acquaintance.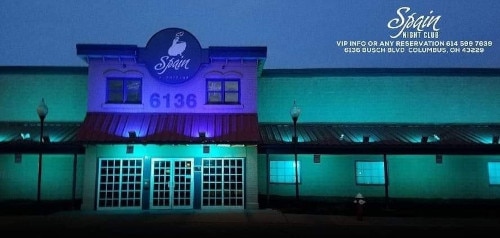 40 E Long St, Columbus, OH 43215
With so little revealed across the nightclub's online platforms, the in-depth pleasures of XO Nightclub are reserved for its cool clientele. This multi-room hip hop club pulls in the hottest crowds to Downtown Columbus week in, week out. Spacious chandelier-clad dancefloors, world-class DJs, and epic laser light shows combine for a lit vibe that keeps the party jumpin' all night long. A superlative solution for men who can't get enough of their brand-new BAE.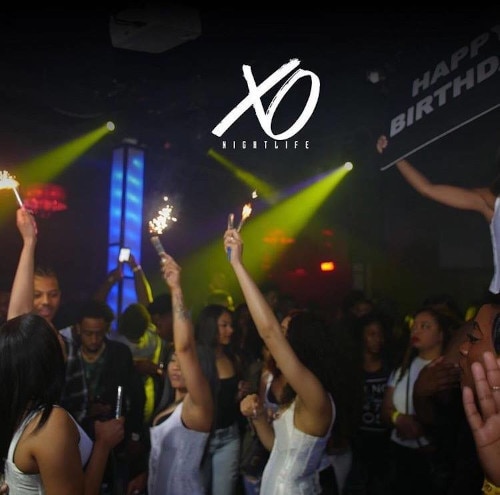 775 N High St, Columbus, OH 43215
Over two decades, Axis Nightclub has proven itself to be the fieriest venue for after-hours drinks and dancing on the LGBTQ nightlife scene in Columbus. This enormous arena of eccentric entertainment sprawls over a duo of floors and a chic outdoor patio, providing plenty of room for hordes of party people. Open to clientele aged 18 years and over (serving alcohol to 21+ years with valid ID), Axis has a long-standing rapport with a diverse array of individuals seeking an inclusive spot for late-night shenanigans. Take your date to move with the music and revel in the club's spectacular drag distractions.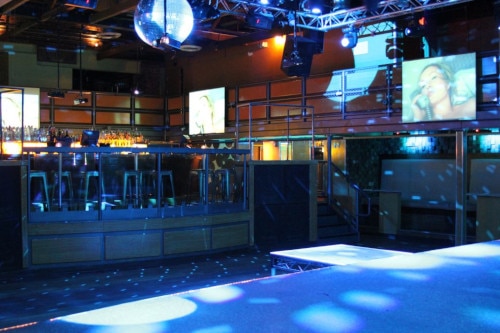 1770 N High St, Columbus, OH 43201
If densely packed dancefloors and neon light shows are a little bit of you, then Bullwinkles is the one. Not a shady corner insight, this contemporary nightclub is all for non-stop feel-good vibes, ensuring a relaxed, assured atmosphere for a safe late-night rendezvous. Resident DJs spin top chart hits, established crowd-pleasers, and dance tracks for a filled dancefloor from dusk 'til dawn.