The Best Philadelphia Bars & Nightclubs to Meet Singles
Has the pandemic left you wondering where to meet a girl in Philadelphia? In the past, you may well have hit up popular Philadelphia dating spots in the hope of hooking up with hot female singles. Nowadays, not so much.
As states across the US imposed restrictions on social gatherings, meeting matches for a casual encounter is likely to be off the cards for now. That being said, don't let your time in isolation go to waste.
As Covid-19 wreaks havoc across the nation, use the Web to meet singles online. Browse personals, enjoy flirty conversation in chat rooms, and find a like-minded partner for dates sometime in the – *fingers crossed* – near future. When the time's right, take your pick from our favorite bars and clubs on the Philadelphia dating scene.
2013 Ranstead St, Philadelphia, PA 19103
The Ranstead Room just oozes upscale glamour. Embracing all the seductiveness of speakeasy secrecy, this late-night spot is a sultry hideout for a risqué rendezvous. Inviting rouge leather booths, moody lighting, and erotic art fuse for a perfectly provocative base for your date. Drink from a selective list of spirits and swish cocktails as you share conversation over eats by El Rey. It all awaits behind the hidden door.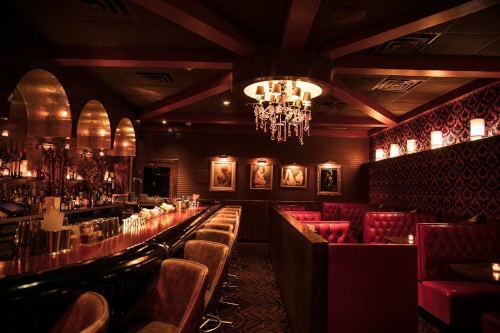 210 W Rittenhouse Square, Philadelphia, PA 19103
Leave a lasting impression on bookish women with a date at The Library Bar. Nestled within The Rittenhouse Hotel, this library-themed nook is a contemporary yet snug setting for a date between two devoted bibliophiles. The Library Bar offers itself as a great venue for single men and women who are new to dating, centrally located within the city. Visit to talk books, browse the craft cocktail menu, and begin the first chapter of your story.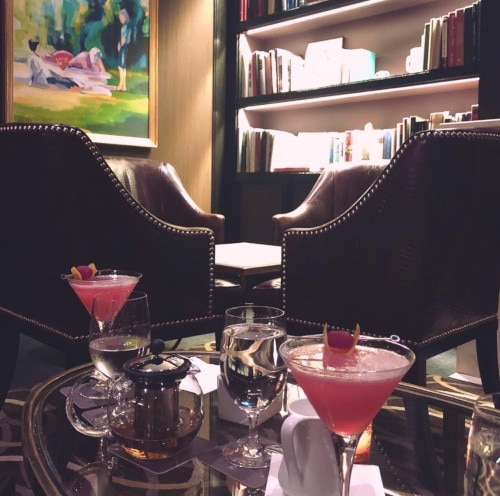 1737 Walnut St, Philadelphia, PA 19103
Conveniently positioned by Rittenhouse Square, a.bar is a haven amidst the busyness and bustle of Philadelphia city center. Chic and oh-so sleek, this petite space makes for a stylish date of seafood dishes and strong seasonal cocktails. Charm your way through the evening, chatting in a friendly atmosphere. Some of the best views of the city are included.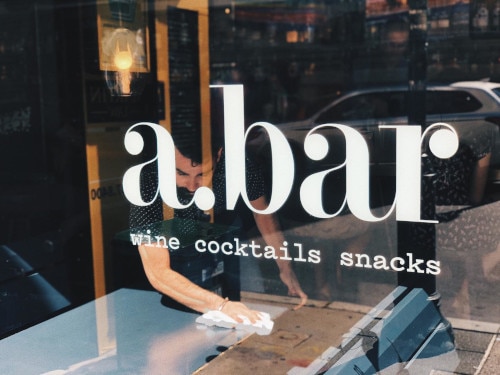 219 South Broad St Rooftop, Philadelphia, PA 19107
As the name suggests, Attico is a rooftop Mediterranean restaurant cum cocktail lounge that serves wholesome food. Honoring traditional Med dishes, the dining menu is centered on fresh scratch-kitchen food, while the bar's friendly service and homely ambiance entice native Philly friends to back time and time again. With outdoor, socially distanced, seating Attico's specialty, make this for your first port of call for a drink with a new partner.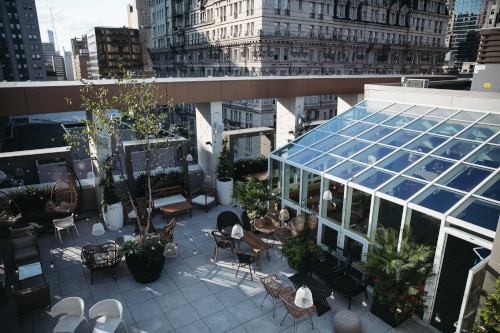 1525 Sansom St, Philadelphia, PA 19102
Grand hanging portraits, worn bare-brick walls, and statement wooden halters, Harp and Crown harbor a certain old-world charm that wouldn't be amiss in a JK Rowling novel, as a magnificently magical brewhouse. A favorite among men and women who love to add an element of play into their date, the stunning bar offers authentic American food, high-end cocktails, and a basement bowling alley. If you're planning to impress with a golden turkey or two, be sure to reserve a lane to avoid disappointment.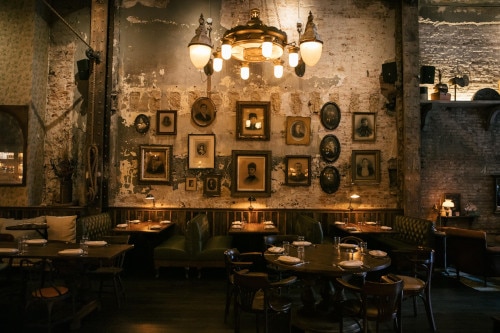 131 S 13th St, Philadelphia, PA 19107
Consider yourself to be one amongst the Philly hipster crowd? You'll feel right at home at Charlie was a sinner. This modish joint does everything right from its vegan mini dishes to its moody, suggestively lit interiors. Make your way to this Midtown staple for a trendy date, which can be suavely closed with a Done and Dusted coffee liqueur cocktail. Love, love, love!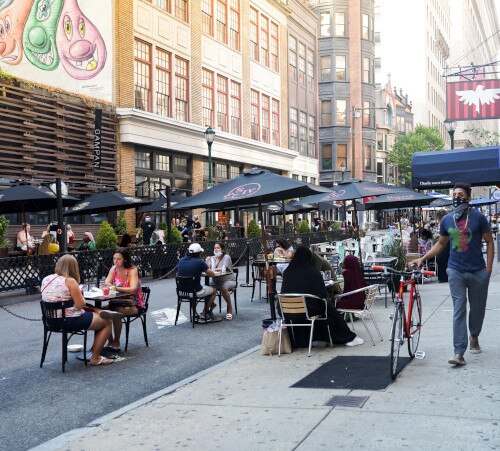 111 S 17th St, Philadelphia, PA 19103
Are you attracted to all the glitz and glam of the roaring 20s? Of course, you are! Who isn't!? It's what makes 1925 the place to be. Don your most daring dress and escort your partner back to a time of guilt-free cigars, gins, swing, and all that jazz. For an evening of pure luxe, be sure to reserve a table for bottle service, spoiling your match with the lounge's renowned VIP service. Expect cocktails, cuisine, and interior design that embrace the drama of America's most scandalous decade.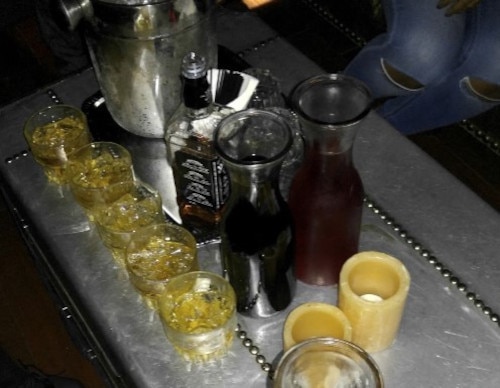 112 S 18th St, Philadelphia, PA 19103
Understated in a way that evokes sophistication, The Franklin Mortgage & Investment Company bares all with its restrained décor, so all eyes are on the things that truly matter: its eclectic selection of craft beers, strong spirits, and signature cocktails. A true hidden treasure, located behind an unmarked door, Franklins is an enigmatic venue for a hush-hush afternoon rendezvous. As your date unfolds, let loose with fun, frolics, and a whole lot of flirting at the joint's upstairs tiki bar.

1801 Chestnut St, Philadelphia, PA 19103
Settle into the inviting sofas of The Continental lounge for the ultimate casual dating experience. Swarming with comfy seats, swinging chairs, and scatter pillows, make this mid-town space your go-to place for an intimate hookup with online friends. Share tapas-esque international plates and sip on novel cocktail concoctions before hitting up the heady heights of the bar's rooftop patio for a starry-eyed drink or two.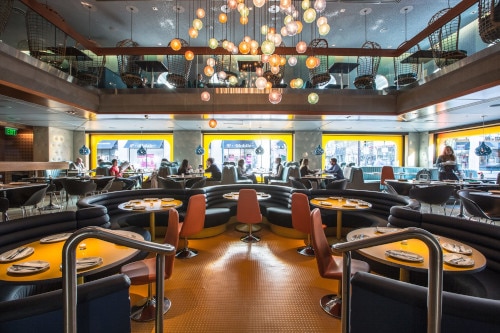 129 S 13th St, Philadelphia, PA 19107
Sometimes an evening with a new partner calls for sophisticated surroundings and a classy glass of something chilled. Vintage Wine Bar & Bistro is an inclusive venue that effortlessly adds an air of je ne sais quoi to the dating scene. Well worth the visit from any part of Pennsylvania, book a table and treat the taste buds to a glass of vino from a menu of 60 international wines. While the establishment's extensive wine selection certainly takes center stage at Vintage, don't skip out on the opportunity to devour a dish from its divine French-American food menu.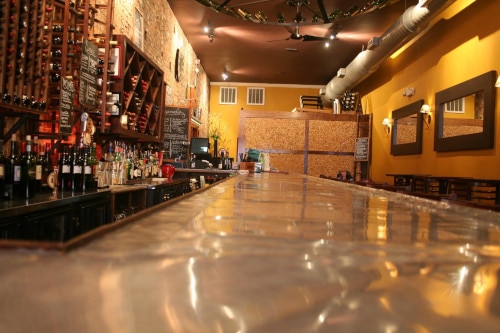 339 N 11th St, Philadelphia, PA 19107
Merging the magic of the swinging sixties and seventies, The Trestle Inn is a celebration of the technicolor era, from the emergence of rock and roll to the heart of disco. Not only is this modest inn home to the best music in Philadelphia, but it's also the city's favorite spot for whiskeys and go-go performances. It's got over 70 of the former. Whether soul, rock, or funk is your vibe, stop by with a date for a nostalgic date of feel-good drinks and dancing.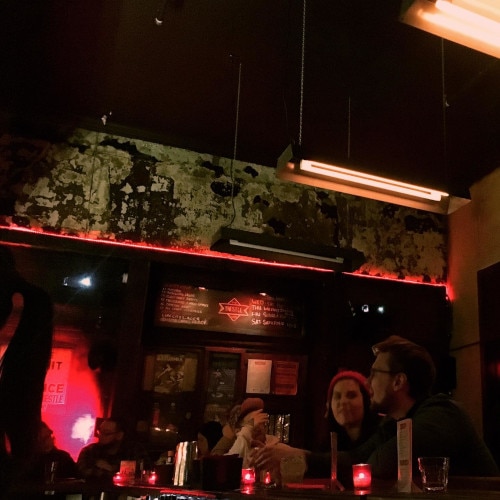 124 S 13th St, Philadelphia, PA 19107
There's no need to go into the feel of Graffiti Bar's interior design. This mid-town haunt delivers exactly what you'd expect: graffitied walls, fittings, and furniture with drink and eats that are just as audacious. This grungy snug nook in Sampan is an alternative outdoor spot on the dating scene for men who've met women who aren't like the rest. Come to kick back, connect, and knockback scorpion bowl drinks alongside adventurous bar bites.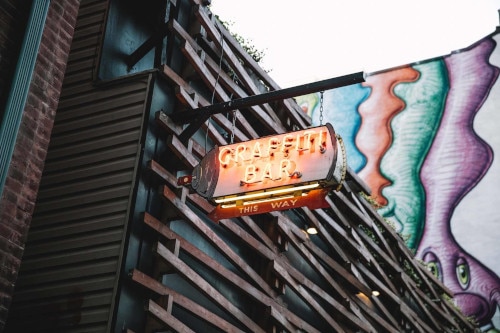 224 S 15th St, Philadelphia, PA 19102
Who wouldn't love a watering hole entirely devoted to the splendorous species that is the humble canine! Since opening in 2004, the Good Dog Bar has grown in popularity, gaining a loyal following amongst native Philly people who adore great beer, good grub, and man's best friend. With burgers and craft ales center-stage on the menu, visit for a hearty food and gold drinks on a down-to-earth date.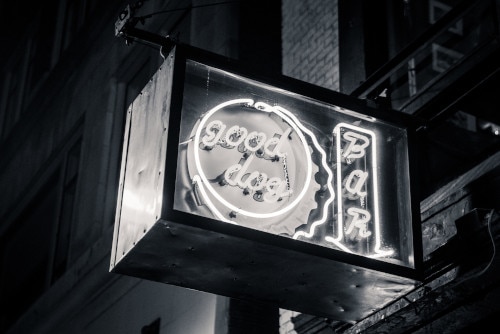 258 S 15th St, Philadelphia, PA 19102
Get caught up in the excitement of dueling piano battles and whopping pails of cocktails at Howl at the Moon, Philly. At the heart of the city's nightlife scene, this wild watering hole is a bustling, well-known location, ideal for men and women who are hooking up for a hot first date. Resident DJs mix everyone's favorite music, encouraging jam-packed dancefloors and a charged atmosphere.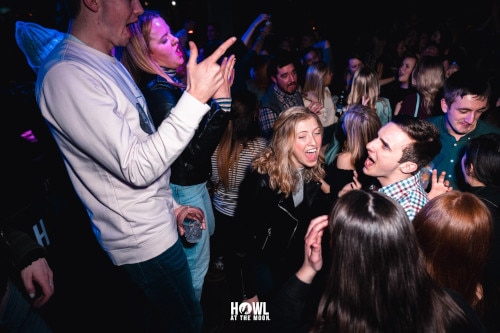 1539 S Broad St, Philadelphia, PA 19147
You're itching for the excitement of a vibrant night on the tiles but will all the intimacy that a small bar can offer. Luckily, the Dolphin Tavern has got your back. Go-go dancers and live DJs bring this famous after-hours club to life, in memory of its 'go-go bar' days of times gone by. Once the first port of call for navy men after docking in the yard, Dolphin now consistently attracts the most eclectic bunch of Philly partygoers.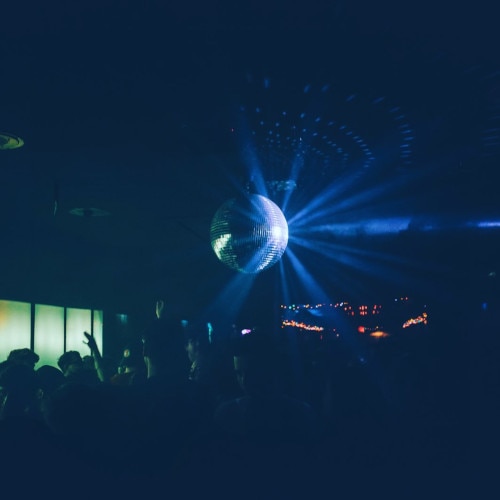 1718 Sansom St, Philadelphia, PA 19103
Raven Lounge is an unpretentious bar that emits irresistibly relaxed vibes. After a hard week grinding hard, grind down low with live dance music and various scheduled events at the top bar that embodies the TFIF feeling. Whether you're into music, comedy, movies, dance, art, or games, the Raven Lounge has an evening planned with you and your date in mind.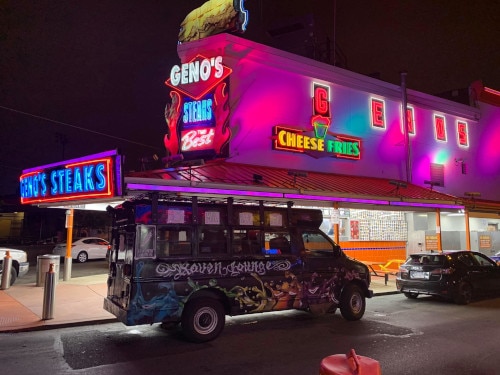 1320 Chancellor St, Philadelphia, PA 19107
Remember the wonder days of Sisters in Philly? Sadly, that lesbian bar shut its doors a couple of decades ago, an eventual casualty of the bar raids of the times. Now under new management, owned by nightlife guru, Mark Bee, the building has been dusted down and done up, with its original late-19th century name restored. Quirky décor, dance music, top eats, and strong drinks amalgamate to ensure Frankly Bradley's is packed to the rafters every night.
1635, Back Entrance, Market St, Philadelphia, PA 19103
You've seen it on Insta, but now it's your moment to hit up Philly's hottest nightclub with a new partner in arms. Concourse Dance Bar is the top after-hours venue amongst Pennsylvania's vogueish crowd. Resisting the pressure to succumb to today's trends, the best of modern retro radiates throughout this subterranean playground. Expect hits from the 80s to the noughties, on a naughty date night, courtesy of concourse.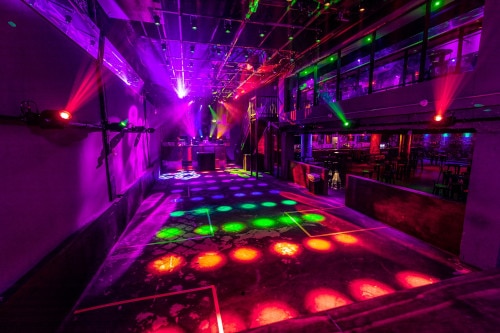 1221 St James St, Philadelphia, PA 19107
Spanning across three floors, Voyeur is the ultimate LGBT-friendly haven. With each area of the club offering up a different sound, you will feel the uniqueness of Voyeur yourself. Top 40 hits and party tracks fuse for a feel-good evening in The Lounge, while the hottest Hip-Hop tracks add a trendy undertone to The Mezzanine's sophisticated style. For a heavy night of dance, twerk your way to the Main Dancefloor, where electro sounds and video meet epic light show. Voyeur will be sure to see your relationship off with a bang.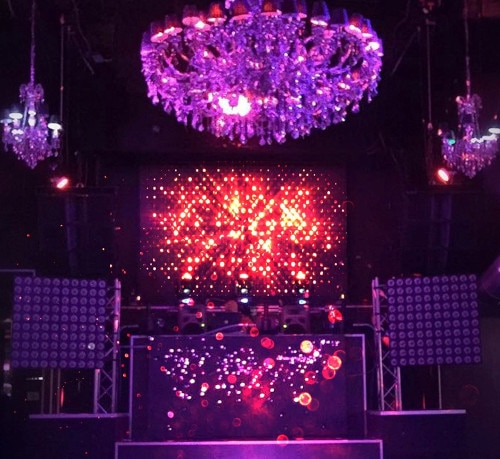 1209 Vine St, Philadelphia, PA 19107
Glowing, gleaming, sensational! It's true when they say this club is Not Of The Ordinary. Gimmicks, themes, all novelties aside, NOTO is the superlative club on the Philadelphia nightlife scene. Besides its gargantuan, trendy décor, and unsurpassed VIP service, this establishment is completely committed to creating that sought-after vivacious dance energy that makes for an unforgettable nightlife experience. Check it out for a wild night when you find new love.