The Best Dallas Bars and Nightclubs to Meet Singles
No matter your usual Dallas dating spots, right now, any risqué rendezvous between single men and women is off the cards for the foreseeable. With restrictions on social interactions between friends, family, and strangers in place, you might be left wondering where to meet a girl in Dallas during this dry spell for your libido.
Sure, a casual encounter is certainly off-limits, but you can still make new friends with benefits throughout the pandemic. Do some out-of-the-box dating and sign up to meet singles online via a local hook up website brimming with pages of native personals. Create genuine connections in chat rooms, ready for an IRL when the time is right. With so many top bars and clubs on the Dallas dating scene, here are 19 of the best to check out when you meet your match, post-pandemic.
2418 Allen St, Dallas, TX 75204
Looking for an inn that oozes in style while welcoming patrons with its unassuming attitude? Parliament is the cocktail lounge where you should meet your match. Plush, posh, and unbelievably unpretentious, art deco décor, suggestive lighting, and an extensive cocktail list combine for a cutesy nod to the charm of the swinging 20s. Arrange a date at Parliament to sip cocktails and share a conversation with someone who'd you'd love to get to know that little bit better.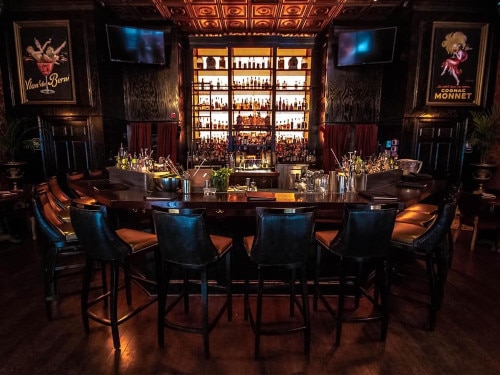 3902 Maple Ave, Dallas, TX 75219
The self-professed 'most infamous dive bar in Dallas' goes out of its way to welcome clientele of all kinds. Notably LGBTQ+ friendly, this hip joint first hit the scene in 1996 and has since been the home of the most eclectic crowd of customers including. Its accolades are as varied as its patrons, winning Best Dive Bar, Best Straight Bar, and Best Gay Bar to boot. To visit this funky space is to become initiated into the great Grapevine family.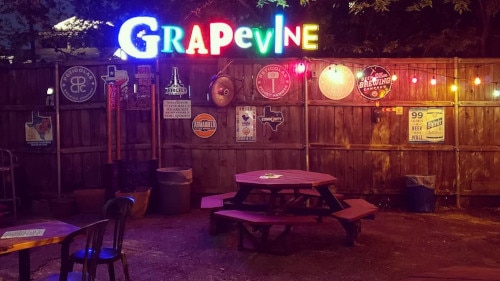 1530 Main St, Dallas, TX 75201
Situated in the Joule Hotel, the Midnight Rambler cracks contemporary Western saloon styling for a traditional Texan treat with a twist. The barchild of native cocktail-centric hospitality legends, Chad Soloman and Christy Pope, a date here will involve indulging in neoclassical tipples amidst an atmospheric lounge that's adeptly designed to elevate your senses into a delighted disposition. It's just what that duo does, and they do it good. With a background soundtrack of sweet soul music, your evening is set for success.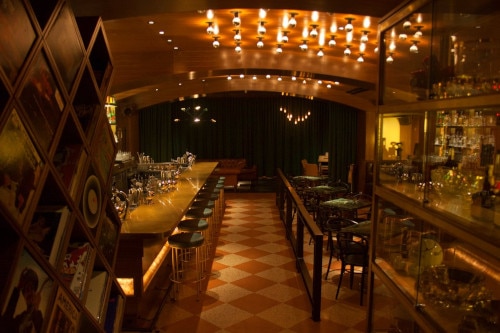 7717 Inwood Rd, Dallas, TX 75209
Maintaining all the charm and homely comforts of its former dive bar character, Inwood Tavern has fashioned itself into a contemporary watering hole. A name on the Dallas nightlife scene since the mid-1960s, Inwood is the OG taproom with no other bars ranking up as many years in operation. Come for a casual liaison with casual friends, with pool, patio drinks, and perhaps a spot of dancing on the agenda.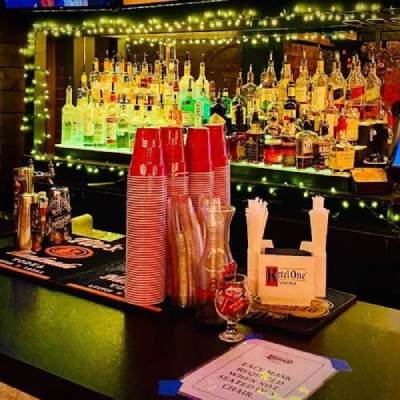 1325 S Lamar St, Dallas, TX 75215
Not one to follow the crowd, SODA Bar retains the retro-feel to its industrial interiors, giving the current trends a wide berth. This décor decision is as refreshing as a dip in the hotel roof bar's infinity pool in today's saturated industrial-chic scene. Yes, you read that right. Suggest a date at SODA to see more of someone of interest. Warm-up by the fire bit, with a fierce cocktail in-hand, and share effortless conversation over the stunning Downtown Dallas skyline. Sky-high SODA will elevate your relationship to the next level.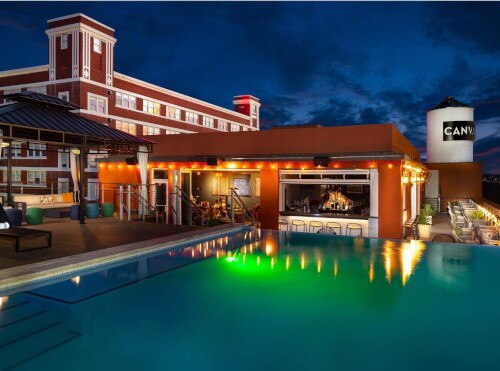 2110 Greenville Ave, Dallas, TX 75206
Inspired by the riotous tales of Doublewide, SingleWide is an ode to all the oldy-world appeal of Texan trailer park life. Not a whiff of air nor graces come from this titchy tavern, that exists to serve up chilled beers and stiff spirits to its native Dallas patronage. Taxidermied rodents, down-to-earth DJs, and creative cocktails imagined from the soft drinks of simpler times, SingleWide offers up a tonne of conversation starters for people just setting out in a new relationship. Make mine a YooHoo.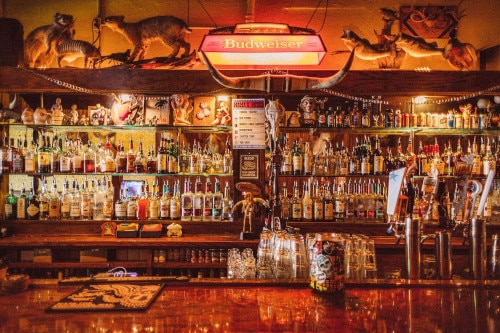 2640 Elm St, Dallas, TX 75226
An inclusive neighborhood haunt of Elm Street, Twilite Lounge is a tastefully moody venue for a relaxed rendezvous. Bringing legendary Ohioan tipples to Texas, sit with your partner on the outdoor patio, and sip your preferred cocktail, New Orleans style. If there's a designated driver between the two of you, know that Twilite is *the* place to go in Dallas for authentic iced boozy coffee.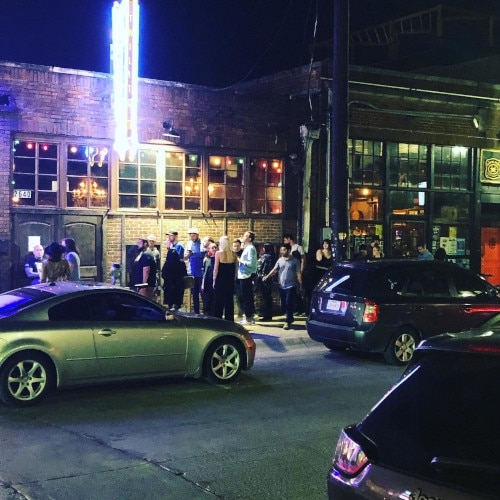 2621 McKinney Ave, Dallas, TX 75204
For all the drinking and debauchery that comes hand-in-hand with Emerald Isle heritage, Blackfriar Pub is the one. Headed by Irish owners, expect the inn to authentically channel all that is quintessentially Erin from neat whiskey to classic British food, such as fish and chips and plowman's cheese boards. For those men and women who love to third-wheel their four-legged friend on a date, Blackfriar boasts a dog-friendly beer garden beyond the cobblestones of McKinney Avenue. Meet for an afternoon date, Monday to Friday, to make the most of the pub's Happy Hour drink menu.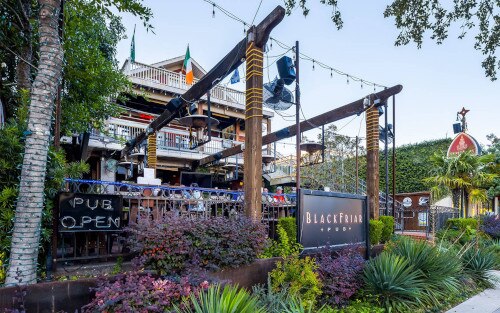 2616 Olive St, Dallas, TX 75201
Dangling clusters of vintage Edison bulbs and exposed wood cladding merge to form a modish base for drinks and light bites. Bustling with hip men and women of all ages, Happiest Hour organically emits a buzzing atmosphere. Play board games as you share food and conversation beneath the stars on the bar's rooftop patio. Or meet for a day date with a picnic-vibe on the venue's expansive gardens.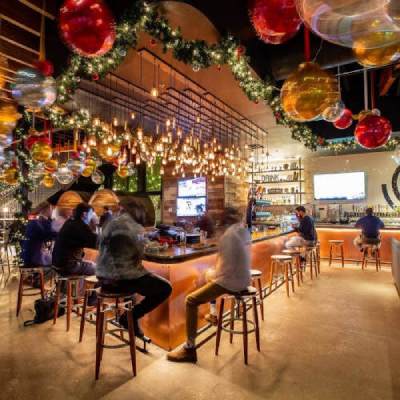 2708 Elm St, Dallas, TX 75226
Edgy in all the right ways, Black Swan Saloon should be your dating spot of choice when you meet a girl who's single and simply different from the rest. Sure, there are cocktails and a "laidback vibe," but this bar conveys a strong atmosphere that sets it apart from the rest. Walls adorned with alternative rock posters, inventive liquor infusions, and seated areas fitted with retro gaming favorites from Ms. Pac-Man to Space Invaders, Black Swan swaggers the lot… and all with an eco-conscious ethos. Arrange a date here, and your relationship is on like Donkey Kong. They've got that too.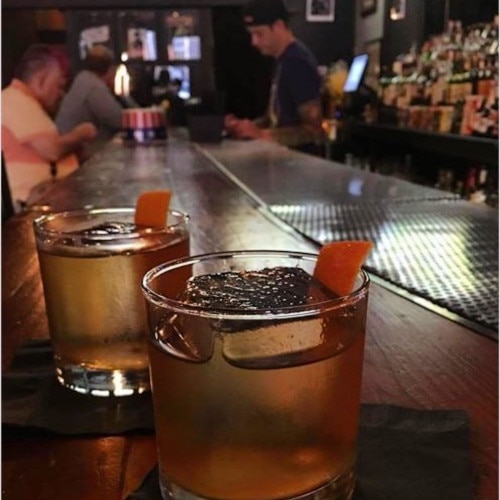 2121 McKinney Ave, Dallas, TX 75201
While this isn't a watering-hole styled ode to the great Stone Cold Steve Austin, men will be equally satisfied with the upscale date setting on offer. Grand mahogany paneling, diamond-pleated plush leather seating, and extravagant light fittings combine for a classy Martini-fueled encounter with casual friends. Find the Rattlesnake at the Ritz-Carlton, then continue your evening with live music at the adjoining open-air Live Oak Bar.
10310 Technology Blvd W, Dallas, TX 75220
The undisputable epitome of a neighborhood honky-tonk bar, Cowboys Red River, is the setting for a wild night on the tiles with a fun-loving girl. No frills, just thrills, this joint serves up strong drinks at affordable prices to ensure a dancefloor overflowing with free-spirited single men and women. Whether you drop by for dance class or to take a spin on the mechanical bull, depend on Cowboy's Red River to inject a relaxing date with outrageously raucous entertainment.
2424 Swiss Ave, Dallas, TX 75204
Ready to lose yourself on the dancefloor and submit to the enchantment of a new relationship? Lizard Lounge is the venue for you. World-class DJs headline weekly, spinning the best of EDM from the classics to current sounds. Consistent in its commitment to the electronic dance-induced dancefloor, the lounge's popularity among Dallas' hardcore clubbing crowd continues to go from strength to strength. Meet party girls Sunday to change up the routine with some electro-rock and neogothic music thrown into the mix.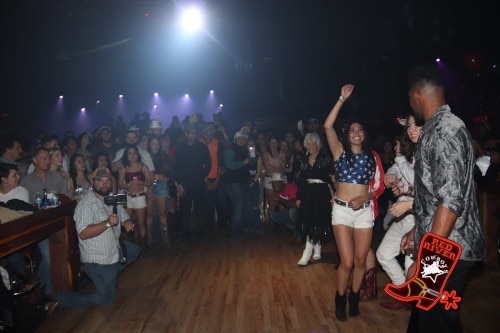 5039 Willis Ave, Dallas, TX 75206
The Candleroom is a classy AF venue with a lavish lounge and a tempting dancefloor to boot. With mirrored walls, striking chandelier lighting arrangements, and live DJ sets composed from current crowd pleasers and new sounds, this space as an innovative spot distinct, unlike any other native nightclub. Popular with the city's pacesetters, those with an eye for ageless establishments and upscale edge entertainment, stop by for a swift drink in this sophisticated haunt, light-shows, and all.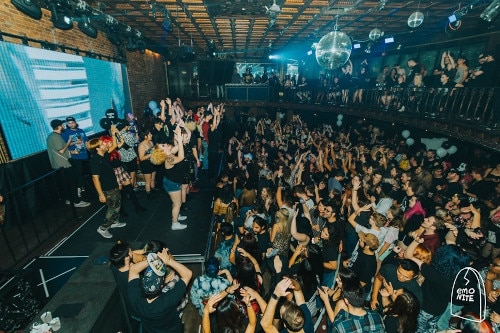 2911 Main St, Dallas, TX 75226
Despite the connotations of the bar's name, The Nine's nonchalant ambiance invites all customers to come as you are. Located in the lively Deep Ellum district, the nightclub is entirely devoted to tasteful tracks, playing sets with integrity and introducing Dallas to music outside of the mainstream. Hook up to build a bespoke date, settling into the bar of your choice with different genres filling the venue's various areas.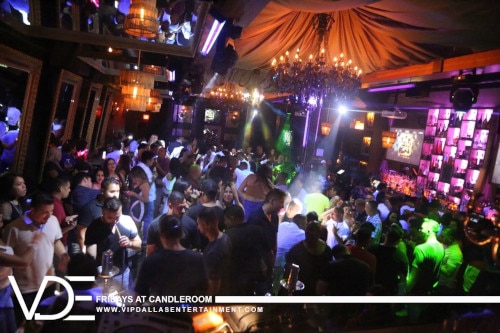 5000 Belt Line Rd #500, Dallas, TX 75254
Over the last 40 years, Memphis has grown to become the cornerstone of live rock in Dallas. This too-cool tavern never fails to enlist an impressive weekly schedule of live music for its loyal clientele. Retro, rock, and jazz bands jam nightly here from 10 pm, but be sure to head down any time after 4 pm to grab a great seat, nurse a drink, and share a smoky conversation with your date at this timeless taproom.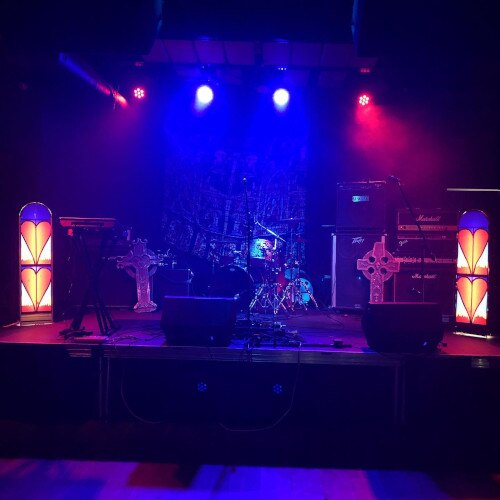 10701 Finnell St, Dallas, TX 75220
Escapade 2001 is a capacious nightclub designed to tempt its clientele onto the dancefloor. Each weekend, the dance club opens its doors to offer six rooms of Latin music for an exhaustive and exciting Tejano experience. Live performances from artists, musicians, and DJs cover the genre's core bases, across ranchera, tribal, and cumbia. Visit with a racy partner to indulge in one of the most cultured clubs on the Dallas nightlife scene.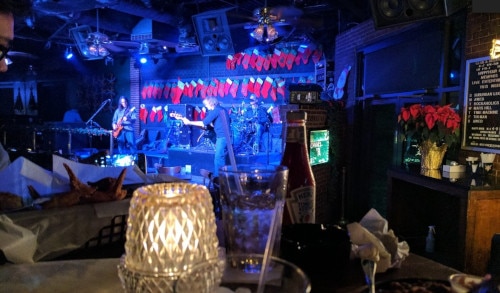 6532 E NW Hwy, Dallas, TX 75231
Gargantuan in size and in the soul, New West is a festal celebration of Tejano music. Reveling in the authenticity of Hispanic sounds deep-rooted into the Texan culture, Dallas delivers a non-stop, vibrant venue that unites the top Tejano acts, entertainers, and DJs from across the state. Expect live music, a lowered dancefloor erupting with a swarm of sexually evocative moves, and drink specials that keep the party alive until well into the after-hours. Passion is the name of the dating game at New West.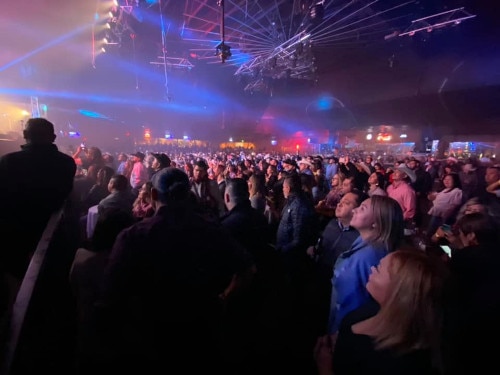 3911 Cedar Springs Rd, Dallas, TX 75219
Lasers and liquor aplenty. At Station 4, what the DJ spins, goes. Thundering beats insist that all who visit let their hair down and be at one with the sounds. If you and your match are hot for a heavy night of busting moves to unreal music, Station 4 is a safe bet for a mind-blowing hookup. LGBTQ+ friendly and proud!