Meet Singles at the Best San Antonio Bars & Nightclubs
In the midst of the Covid-19 pandemic, many San Antonio dating spots have vanished before our eyes. Restrictions placed on social interaction and closures across the nightlife scene have meant men and women can no longer rely on their usual hookup hotspots. 
Nevertheless, it's not all doom and gloom. There's no need to worry over where to meet a girl in San Antonio. Use your time in isolation wisely and hit up the Web to meet singles online. Chat and flirt onscreen to score a real-world date for some time in the not-too-distant future. When the time comes, choose to meet your match at one of our 17 top bars for food, drink, and music.
1524, 102 9th St #400, San Antonio, TX 78215
Perching on top of The Phipps Building, you'll find the ritziest cocktail bar to ever grace SanAnt. Paramour is an exquisite rooftop bar in a classy, contemporary style that stays true to its Texan roots with steel structures and rustic wooden accents. Visit with a new partner so sip your choice of tipple from an extensive menu of cocktails, beers, and wine, with a marvelous view across the Riverwalk and picturesque museum district. A hot spot for a romantic date with an online match.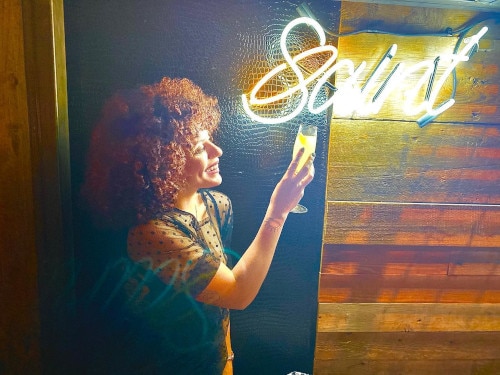 155 E-Commerce St, San Antonio, TX 78205
Quaintly nestled within the ivy-adorned Riverside builds, The Esquire Tavern is a dainty taproom that is much-loved amongst native single men and women. First opening its doors in 1933, the bar's popularity shows no signs of waning as it moves with the times to serve up innovative drink and highly acclaimed gastropub grub, all the while retaining its traditional charm. A great place to stop by to share conversation over food and relax over a glass of something chilled on the tavern's patio.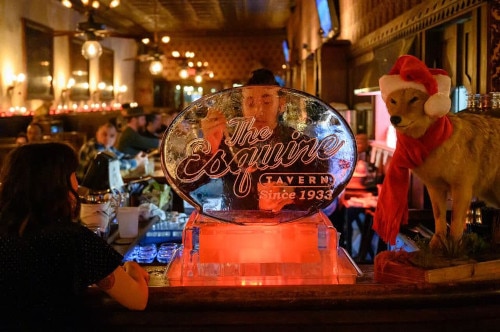 11255 Huebner Rd #212, San Antonio, TX 78230
You thought you loved your beer, but there ain't no-one, no place, nowhere that master's ale quite like the Flying Saucer Draught Emporium. If you match with a girl who can chug a pint with the best of them, this is a novel setting for a casual hookup. Nip on by The Strand at Huebner Oaks to go all googly-eyed at the watering hole's selection of 200+ international craft beers. As you make your way along with the taps, be sure to line your stomach with some authentic American fare from Flying Saucer's pub food menu.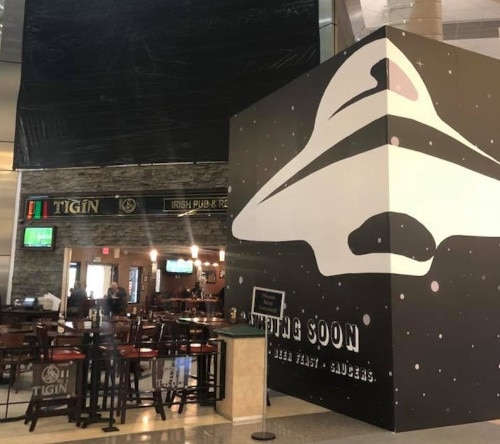 1010 N Loop 1604 E, San Antonio, TX 78232
The Hoppy Monk is an effortlessly hip taproom, where a gargantuan selection of draught beers takes center stage. Although the venue is known for its independent beer taps, it boasts drink and dining delights to please all palates with extensive selections of spirits, craft cocktails, and swanky pub food created from fresh, local ingredients. For those guys and girls who love to bring a four-legged friend along on a date, know that The Hoppy Monk's patio is open to friendly pooches and their fur-parents too.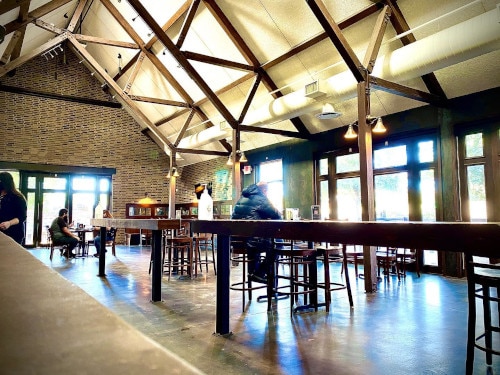 119 El Mio Dr, San Antonio, TX 78216
Actively taking the individuality within inclusiveness seriously, the Bang Bang Bar is an alternative venue for all, no matter how you identify. Cool to its very core, with mismatched furniture and retro arcade games, this watering hole is reminiscent of the great dive bars of times gone by. Since 2016, Bang Bang has been serving up cocktails that crackle, boozy brunches, and mega Mexican eats with live music beats. Start as you mean to go on with an effortless suave date at the trendiest spot in San Antonio.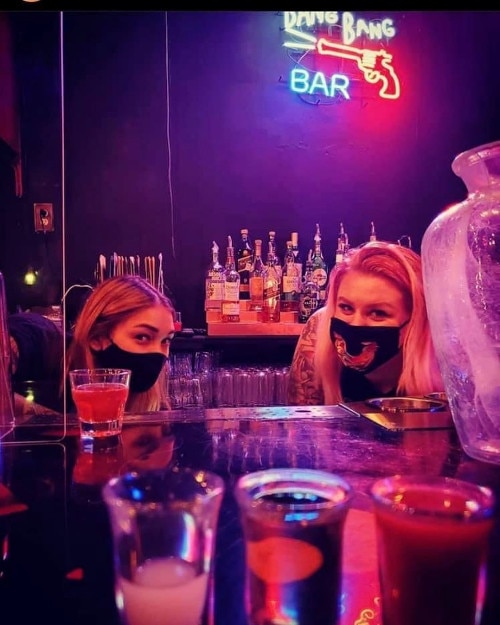 1420 S Alamo St, San Antonio, TX 78204
Every city in the US is home to enticing speakeasy-esque venues, and SanAnt is no exception. Fusing the classy concealment of the Prohibition era with trendy touches, from its staff to its prizewinning cocktails, Bar 1919 is a notable gem on the native nightlife scene. Centrally located at the bustling Blue Star Arts Complex, this bar is perfect for a boozy first date amidst walls lined with the greatest selection of whiskey in the whole of Texas. And if you weren't tempted by that, Bar 1919 is one of Thrillist's 'Most Essential Bars in San Antonio' – says it all, really.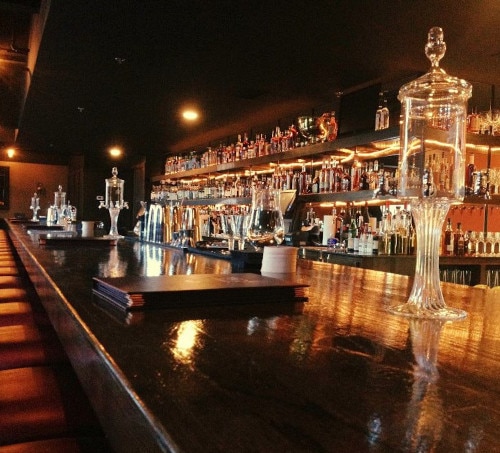 136 E Grayson St, San Antonio, TX 78215
Sternewirth at Hotel Emma is an observance of old-world charisma, in which staunch rustic pillars meet dazing ceilings at 25-foot in height. The naked grandeur of the build is festooned with pillow-scattered sofas and comfy chairs, crafting an inviting, cozy ambiance from leather seating and a few select woodland-inspired adornments. Book a table to share conversation over scratch kitchen small plates and indulge in classic cocktails that are free from any modish meddling.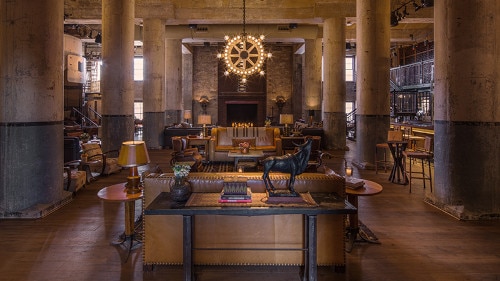 409 E-Commerce St, San Antonio, TX 78205
If you haven't heard of the Coyote Ugly Saloon, where have you been!? This infamous bar is one location amongst the most recognized chains in the whole of the USA. Complete with bar-top dancing, sexy female waitstaff, and a non-stop schedule of racy entertainment, Coyote Ugly is a top destination for men seeking women, or any couple that loves to revel in the raunchy fun and debauchery this notorious tavern offers. Conveniently located just off the Riverwalk, stop off for an unforgettable drink and to soak up those suggestive performances to live music.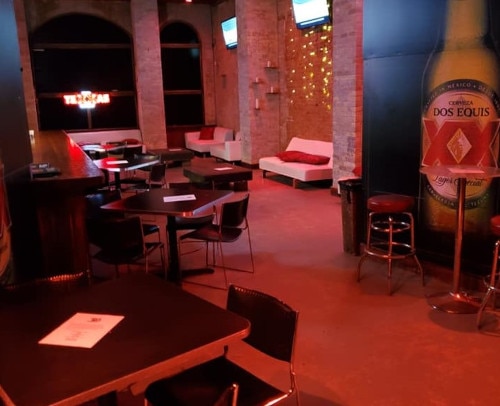 214 W Crockett St, San Antonio, TX 78205
A night on the tiles with a martini in hand never lost an inch of its elegance at SoHo Wine and Martini Bar. On hand to entertain you and your lady friends, this moody bar's décor and lighting scheme evoke an ambiance redolent of 1960s after-hours shenanigans. Inclusive of in-house cigars. As well as our all-time favorites, a la the Manhattan and Dirty, SoHo is known for its inventive recipes, notably their signature Carrot Cake Martini. When selecting your date night, know that Friday is hot for live jazz, while DJ Steve Lee Moya spins hits each Thursday and Saturday.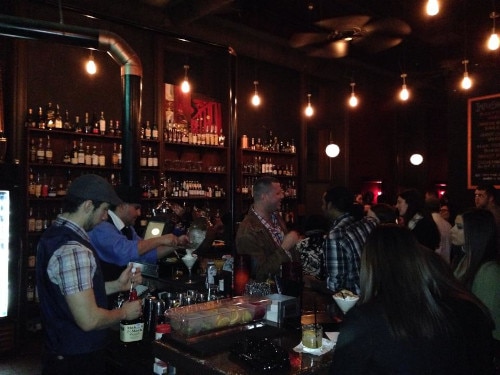 111 W. Crockett Street St. #201, San Antonio, TX 78205
Get caught up in the excitement of dueling piano battles and whopping pails of cocktails at Howl at the Moon, San Antonio. Situated on the Riverwalk, this wild watering hole is in a bustling, well-known location, ideal for men and women who are hooking up for a hot first date. Resident DJs mix everyone's favorite music, encouraging jam-packed dancefloors and a charged atmosphere.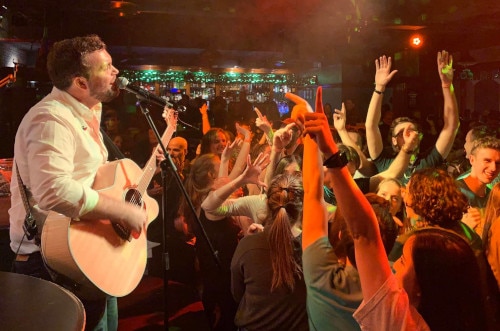 516 E Grayson St, San Antonio, TX 78215
What's not to love about a 1960s themed post-modern cocktail bar? The modernist extracts the excellence of our OG retro period, with padded bar fronts, kitsch color schemes, and all the glamour of naughty nights out in the free-love era. While designed, Gerry Shirley expertly transports you back in time with his meticulous mid-century décor it's the little touches of the 60s menu and airstream patio bar that ties it all together. An quirky date destination that provides plenty of conversation starters.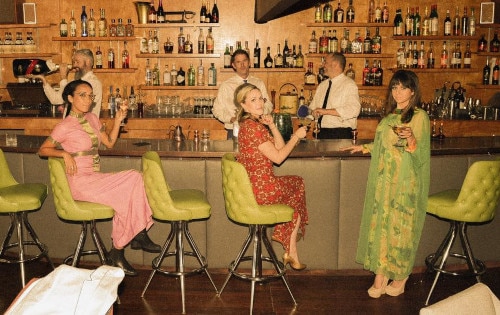 2211 San Pedro Ave, San Antonio, TX 78212, United States
Whispers between those in the know suggest Wax is a hot spot with women seeking women, although it's favorite nightlife spot with people from all walks of life. And it's not hard to see why. From wall to wall, this self-assured underground haunt is brimming with hot female tenders, dancers, and patrons. Doing 80s, mental, and synth-pop justice since 2012, nights at Wax swerve the usual cheese-fest setlists. One to visit with a girl who's different from the rest.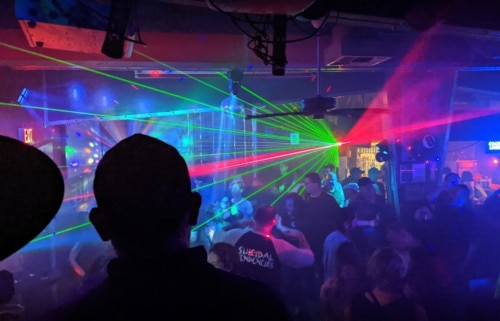 228 Losoya St, San Antonio, TX 78205
Don't be deceived by its dingey dive exterior, Club Sirius is the SanAnt grunge bar that keeps on giving. First hitting the nightlife scene in 2003, locals have been slamming mind-bending shots in this down-to-earth joint for almost two decades. Whether you pop by for pre-drinks before hitting up a nearby nightclub or make Club Sirius a port of call on Riverside bar crawl, this place seamlessly transforms a few innocent drinks into an impish night on the town. At sundown, drink specials and resident DJs will elevate your date night to another level.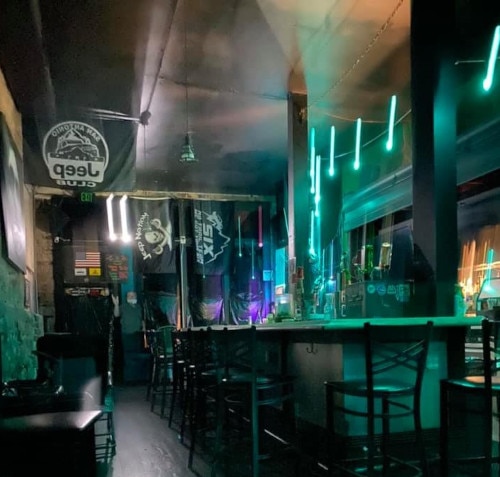 280 W Crockett St, San Antonio, TX 78205,
The Aztec Lounge is a confuddling concoction of Mesoamerican décor, dance music, and exceptional customer service. And it works. Located just a five-minute stroll from the happening Riverwalk region, this nightclub is the venue of choice for men who want to wow their women. Extravagant chandeliers and regal rouge carpeting are playfully juxtaposed with tribal patterns and Olmec colossal-head columns. The perfect setting for a fun night of flirty moves, drinks, and laughter.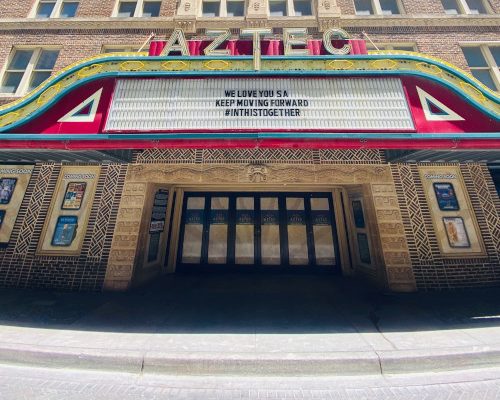 212 College St, San Antonio, TX 78205
Under new ownership as of summer 2019, Havana Ultra Lounge is the new face of Kremlin & Acapulco Sam's. Slap bang at the heart of the Riverwalk bustle, this upscale lounge is a clubbers' paradise, with a focus on trancing Latin sounds and hip-hop beats. Get in touch to reserve a table with bottle service for the full VIP experience.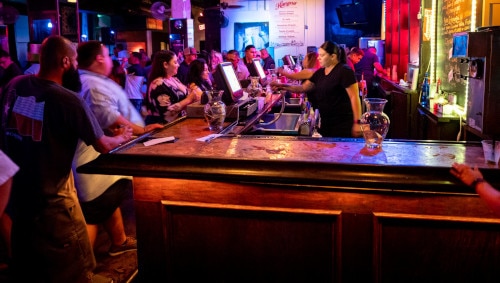 8021 Pinebrook Dr, San Antonio, TX 78230, United States
It's time to party like it's 1999, or even 1989. After all, did any decade do disco justice quite like the 80s? Or any era do raving, right like the 90s? We think not. The Industry is completely committed to bringing the best of the modern retro music back to the dancefloor. Whether your iconic move of choice is the electric slide, VOGUE, or hammer time, dust off your dancing shoes and show off your stuff with a like-minded partner at The Industry. A killer way to kick-start your relationship.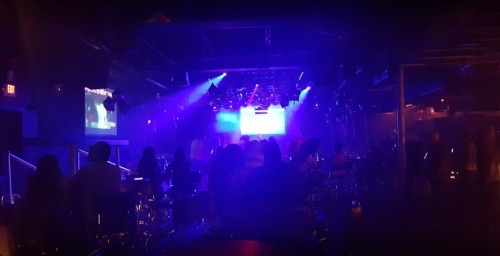 Mary's, 2726 N St Mary's St, San Antonio, TX 78212
Consistently considered as the best dance nightclub on the San Antonio nightlife scene, Gallery Club is a place to let loose from dusk 'til dawn with an online match. Meet after-hours Thursday to Sunday and conjure up some sexual chemistry with a little help from the venue's live DJ sets and laser light shows. Gallery Club welcomes all people to come as they are and leave with crazy memories! An inclusive space for all people on the Texan dating scene.