The Best San Diego Bars & Nightclubs to Meet Singles
Welcome to the best San Diego dating guide for singles looking to connect with like-minded people in the San Diego dating scene. We've called upon the local experts to weigh in with their say on the most promising locations around the city where relationships and casual hookups can flourish.
Due to the global pandemic gripping virtually everyone on the planet and holding us indoors, people opted to meet singles online to make up for their shortfalls. However, we know that most of you prefer to get out and find compatible partners by your own assessment, so here are the best nightclubs and bars in San Diego certain to have you forget all the nights spent alone.
3365 India St, San Diego, CA 92103
Whether it's a weekday or a weekend, you can always be sure to find an abundance of native San Deigo residents lining the walls of this popular local watering hole. Attracting a unique set of hot singles looking for a true taste of San Diego, enjoy flirting with a range of different people in attendance while simultaneously sampling the 900 strong selection of whiskeys. Free wi-fi is available with many power outlets ready to recharge your device, further enforcing that Aero Club Bar can keep up with their customers' changing demands.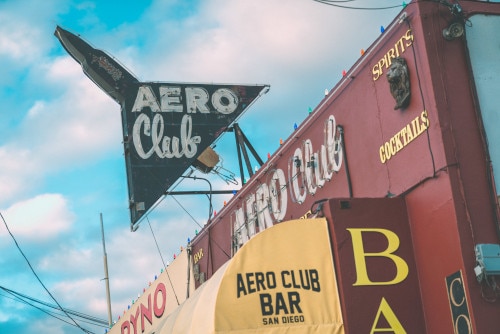 627 Fourth Ave, San Diego, CA 92101
Regardless of your taste in partners, you'll be blown away om your arrival in this consistently popular hooping hangout, which has set the pace for memorable nights out citywide. Werewolf goes the extra mile to ensure the complete satisfaction of everyone who visits and strives to deliver the best customer service in the city. Offering an urban vibe throughout both the bar area and restaurant, this super-stylish classic American destination is the ideal place to focus your casual single searching.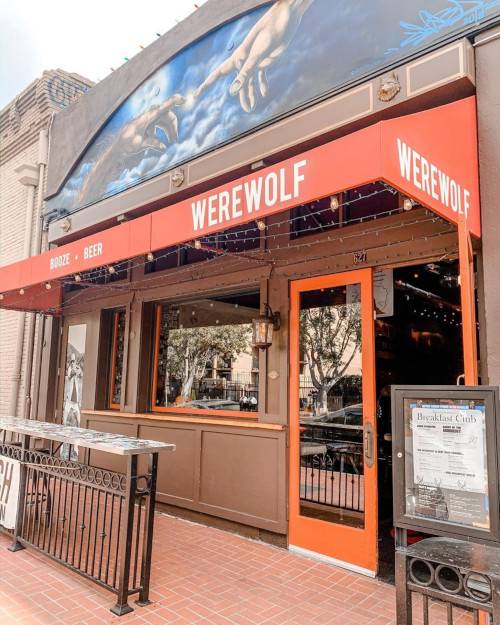 4696 30th St, San Diego, CA 92116
Many alternative nightlife experiences can be discovered in San Diego, but not many establishments offer as much promise for an immersive experience dancing the night away with hundreds of similar singles. With such a large number of native locals lining the busy retro space, you can always make an array of new friends with your trip to Polite Provisions. Just in case if things don't go as you'd hoped with the talent on offer.
770 Fifth Ave, San Diego, CA 92101
The Tipsy Cow has been a long-serving patron pub grub, having made many happy couples along with their impressive tenure. Providing a sophisticated backdrop that can be appreciated by young and old alike, creating a diverse group of single men and women hoping to find new compatible partners. We recommend that you dress smartly on weekends if you're planning a trip to stand a chance at impressing the big-spending A-listers or enjoy dressing down during the week when the competition for partners is a little scarcer.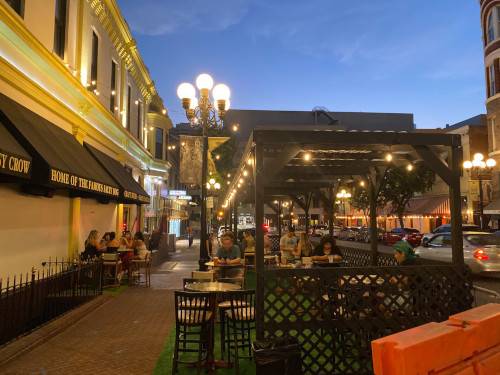 675 W Beech St, San Diego, CA 92101
False Idol is best known as an upbeat, trendy tiki bar serving super-strong drinks to anyone brave enough to try them. Being loved by virtually everyone who's had the pleasure of visiting, this immensely popular destination has been a leading player for singles seeking new connections. To gain entry to this unusual location, you'll need to pass through the daunting stainless-steel door featuring fake skulls and human heads. However, that's the entirety of your hardships out of the way for an evening of passionate flirting with newfound partners.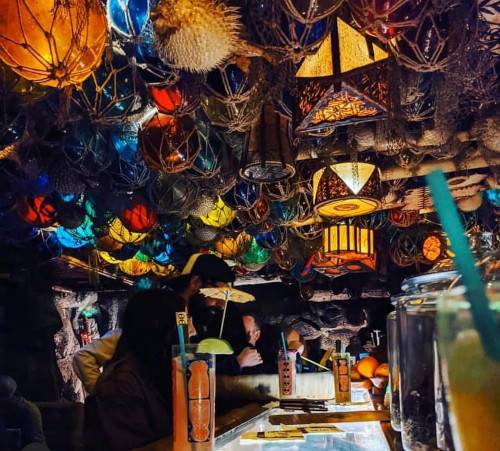 1458 University Ave, San Diego, CA 92103
Turn things down a notch or two with a chilled rendezvous at The Hillcrest Brewing Company. Instead of spending your energy on the dance floor, enjoy an afternoon basking in sexual tension with your online match over craft beers and super tasty stone-fired pizzas. You'll find that the rustic food, relaxed outdoor seating, and reclaimed wood features add an authentic feel to the foundation of your new relationship. Make a surprise suggestion and stop by this spot early doors to share a novel Brunch Bubbles Kit, complete with sparkling wine and fruit juice. What's not to love!?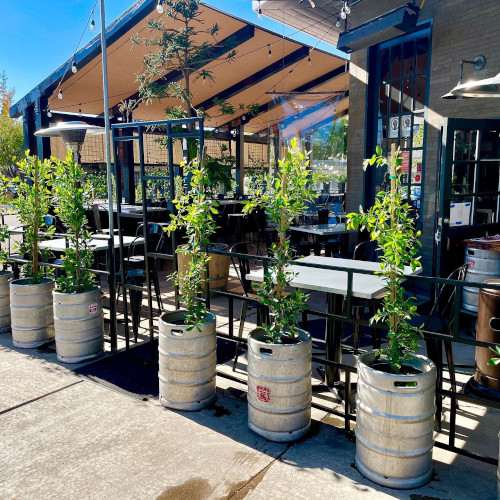 777 G St, San Diego, CA 92101
If you can locate the entrance to the swanky Noble Experiment, you've done the majority of the hard work for your evening out in San Diego. Tucked away behind a secret door, which once opened, shines a light on a flourishing dating scene unbeknown to most people in the area. On your arrival, be prepared to be treated like royalty with expert bar staff who's suited and booted, waiting on your every need for the duration of your visit.
In this elite setting, the prices are fairly high for the location. However, what can be expected in this remarkable location filled with attractive high-end singles looking to further their opportunities to enjoy a date.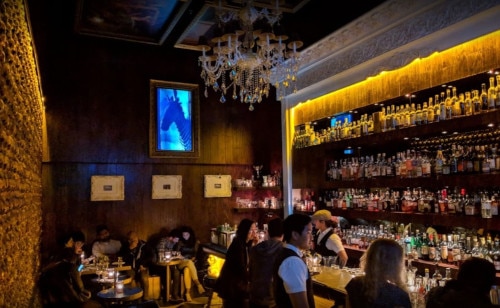 548 Fifth Ave, San Diego, CA 92101
Stylish, red-hued haunt with a 1930s vibe, featuring live music & seasonally inspired cocktails.
Prohibition Lounge is a stylish location loved by men and women around the city who regularly venture out to this popular destination, searching for like-minded partners for both dates and casual relationship experiences. Aside from being a staple of San Diego nightlife, this long-serving watering hole offers seasonally inspired cocktails hand-prepared by some of the most notorious mixologists in San Diego.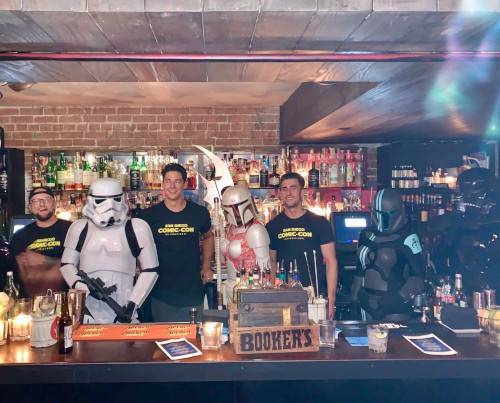 528 F St, San Diego, CA 92101
Having spent the last few months with the front doors closed, Double Deuce has re-opened with a bang. Opening night saw hundreds of revelers seeking a vibrant nightlife experience descend upon the huge singles hangout, and ever since, they have drawn a huge selection of people looking to have fun with like-minded partners. We suggest that you only visit Double Deuce if you're ready to begin dating as the men and women found here are very forward and love nothing more than enjoying casual encounters with new people.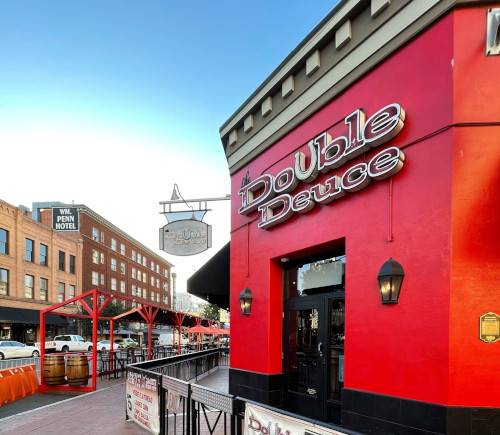 3926 30th St, San Diego, CA 92104
If you're willing to put your money where your mouth is, you're in for a treat with a trip over to the Coin-Op Game Room. A wide range of local people attends this fan-favorite arcade setting to enjoy classical games arcade games and expertly made beer and cocktails. Regularly rotating across a menu of 20 craft beers, there's something to suit everyone who hangs their hat here in a welcoming atmosphere worthy of your efforts.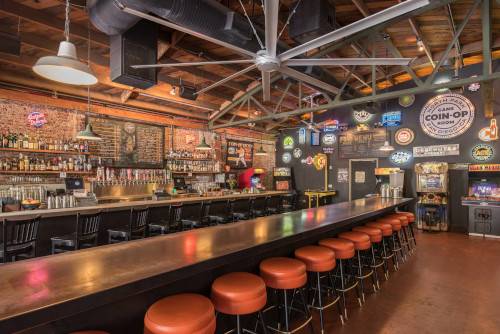 420 Third Ave, San Diego, CA 92101
Welcome to the Guinness world record holder for the largest selection of whiskeys, anywhere in the world. Naturally, you'd expect a large crowd to gather for a taste of the record-holder, and this rings true. Local people attend in their masses to taste as many of the 3,300 whiskeys as they can stomach whilst being encompassed by a wide variety of like-minded different men and women. Let your inhibitions go to a must-visit environment perfect for discovering new found love.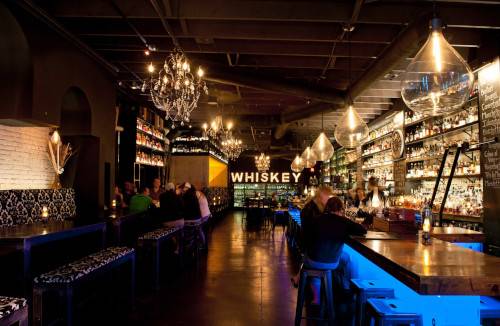 600 Fifth Ave #6916, San Diego, CA 92101
Barleymash offers a huge range of dating opportunities to men and women in San Diego, day in, day out, looking to get a taste of the high-energy atmosphere, which has proven to be a haven for local singles in recent times. The singles found here are usually slightly older than in most in this guide. However, there is plenty of fun to be had with a fantastic selection of potential partners.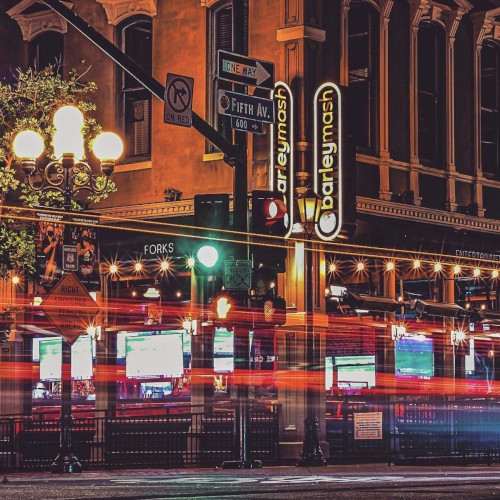 1807 Fifth Ave, San Diego, CA 92101
Suggestively rouge walls and decadent chandelier-prismed lighting make SRO Lounge a swanky setting to meet a new partner. Despite its luxe interiors, SRO is remarkably unpretentious and has provided an inclusive space on the San Diego social scene since 1982! Offering an affordable drink menu and a daily happy hour from 2 pm 'til 7 pm, stop by early for affordable pre-drinks before SRO's late-night party begins. It's a dating no-brainer.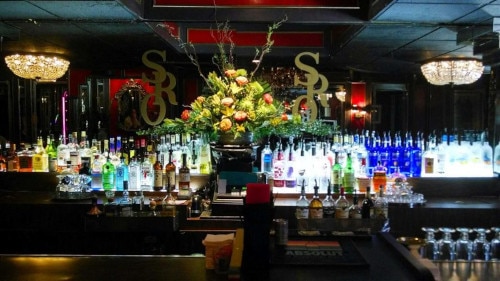 1503 30th St, San Diego, CA 92102
Kindred is an exceptional destination for single men to focus their attention when on the lookout for flirtatious women tired of being alone. Largely as a result of the COVID-19 restrictions, San Diego women haven't had their sexual desires met for a very long time, allowing you to swoop in and take full advantage. Contemporary cocktails can be devoured on any day by all over the legal age in this San Diego singles haven from 10 am, so you're under no pressure to meet partners in a rush.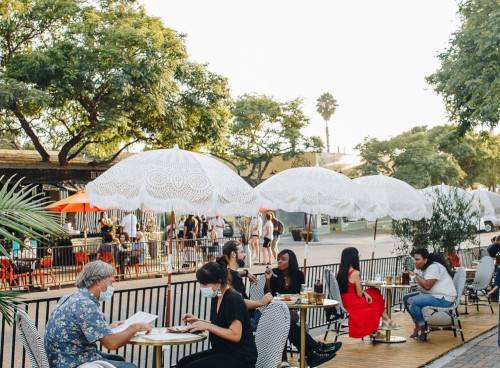 660 K St #7036, San Diego, CA 92101
Get your dancing shoes on and head over to Altitude Sky Lounge for a once in a lifetime experience in the company of thrill-seeking singles. This rooftop bar provides city views of San Diego, providing the perfect setting for a newfound relationship to develop. Being largely aimed at the richer community members, this swanky outdoor club is lined with expensive-looking fire-pits, with world-renowned DJ's playing unique sets regularly. This Sky Lounge has gained popularity over the course of their fairly short lifespan.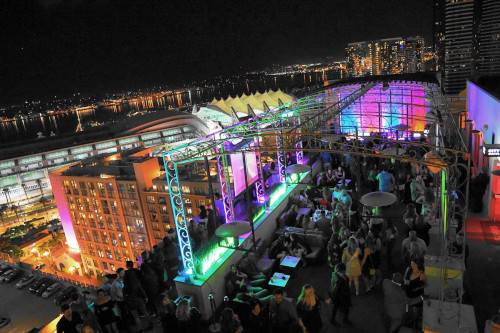 2028 Hancock St, San Diego, CA 92110
Spin Nightclub is one of the only nightclubs in San Diego which lives up to its promises of being a groovy upbeat destination where singles can flirt to their heart's content in an intimate club setting. This popular, multi-story location provides men and women with a go-to location, not too far from home filled with real potential to take singles back for unending nights of passion in the bedroom when the club doors close for the evening at 3 am.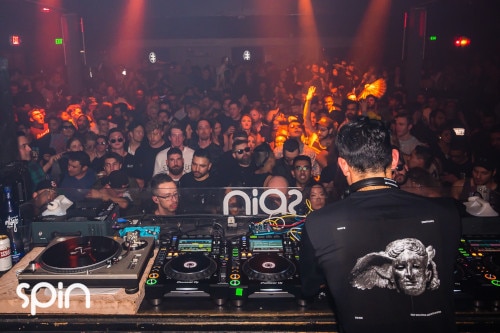 2812 Kettner Blvd, San Diego, CA 92101
Suppose you're wanting to put some money back into the local economy at this hard-financial time while simultaneously enjoying innovative DJ sets and organic alcoholic drinks. In that case, Kava Lounge is the destination of choice for you. Offering a warm, relaxing, and diverse experience for all in attendance, this increasingly popular inner-city location has all the tools you need to find new partners at a time best suited for you.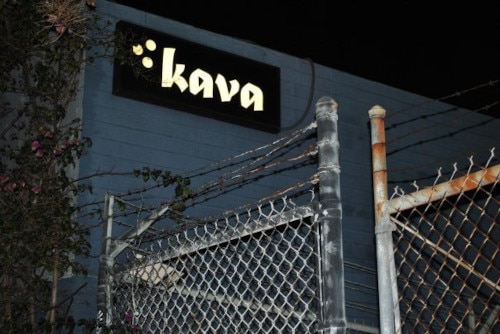 454 Sixth Ave, San Diego, CA 92101
Omnia Nightclub has emerged as a singles hotspot in the city, offering a chic lounge area set firmly in the 21st century. Centered around the key components for a wild night out, Omnia goes above the call of duty to ensure that all visitors enjoy the duration of their stay whilst being provided with an excellent level of service throughout. The pulsing dancefloor, state of the art sound systems, and unique company provide all you need to have fun! Better still, Omnia is currently offering popular chart music meaning more younger people than ever are drawn to this modern Nightclub boasting intimate rooftop cabanas.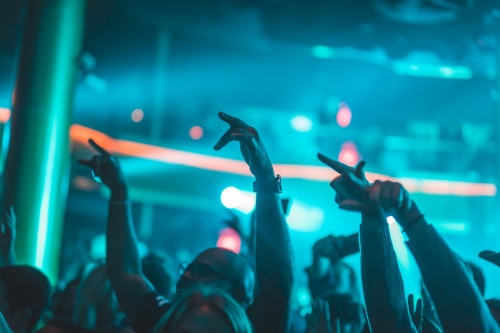 852 Fifth Ave, San Diego, CA 92101
If you're a San Diego resident, you'll already know the promise held with a visit out to Onyx Room. If not, welcome to the most rewarding singles experience in the whole of San Diego. As soon as you arrive, you're immersed in two trendy clubs packed into one acute location. Both Onyx and Thin Club occupy a shared space enabling a true mix of vibrant experiences. Both clubs typically attract the same type of locals, mainly between 21-39, looking to meet like-minded partners for passionate experiences once the doors finally close.
500 Fourth Ave, San Diego, CA 9210
Get down to Gaslamp Quarter tonight for a night of neon nonsense at FLUXX. A relatively new addition to the city's nightlife scene, the club promises people an 'experiential' music experience with a jam-packed calendar of performances from live artists and international DJs. Where else can you impress with night amidst 'organic décor,' including a whopping 15-foot rope flush light and a huge adult-sized treehouse!?