20 of the Best Chicago Bars & Nightclubs to Meet Singles
If you're wondering where to meet a girl in Chicago during these unprecedented times, you're not alone. For single men across the city, Covid-19 has created countless obstacles that stand in the way of casual dating. While limitations on social interaction remain in place, and even as restrictions ease, the local dating scene will suffer a huge hit. However, there is a simple solution for lonely hearts and unsatisfied libidos: meet singles online. 
Don't rely on the top Chicago dating spots right now. Instead, use your time in isolation wisely and meet a match from the safety and convenience of your own home. Build the beginnings of a causal relationship with new friends with benefits, all in preparation for a real-world date as soon as the situation allows. When the time is right, all the names on our list of Chicago's best bars and clubs will be waiting. They got you.
15 E Ohio St, Chicago, IL 60611
Ask any native single for classy date ideas, and The Berkshire Room is sure to be a suggestion. Located in the ACME Hotel, the swanky spot is one of the city's most renowned cocktail joints, serving up an immense assortment of classic and novel mixologies in drink-specific glassware. Voguish urban interiors meet an aged-lounge look to create a timeless bar that will never wane in popularity amongst local people.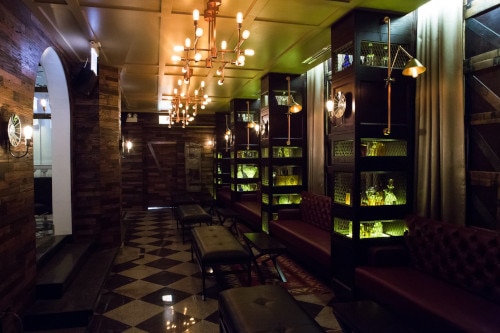 26 W Hubbard St, Chicago, IL 60654
Open 7 days a week from 5 pm - 2 am Monday - Friday, Howl at the Moon attracts a diverse group of singles always looking for a different type of night out. Mondays bring the hugely popular service industry night, followed by Turnt Up Tuesdays. Every day of the week, a different type of live event is hosted with different drinks specials available too so you can be sure of low-cost drinks and a great experience, regardless of the time you make your first visit happen.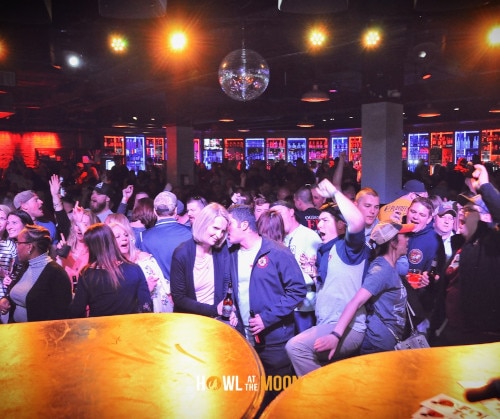 435 N Clark St, Chicago, IL 60654
Start your relationship off right at Bub City, a rustic Western local serving up friendly vibes and authentic barbequed food. Share conversation and hearty eats with causal friends against a background of live country music. Whether your preferred tipple is beer or bourbon, the tavern's exposed wood and brick bar is well-qualified to quench your thirst.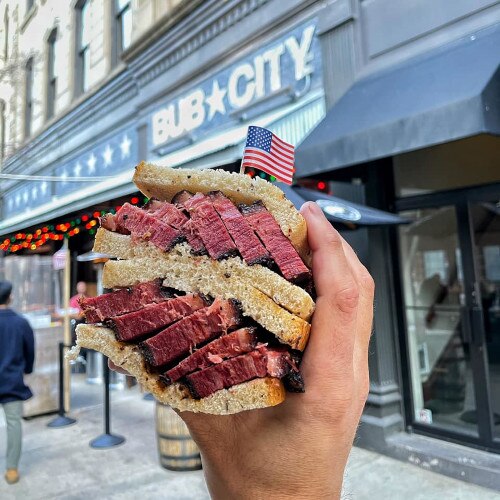 1750 E 55th St, Chicago, IL 60615
An unassuming bar at the heart of Hyde Park's notorious nightlife scene, Cove Lounge is renowned among the area's regulars. Small in size but colossal in the soul, this place is ideal for sharing IRL conversation after an online connection. With a jukebox commended for its wide variety of vinyl, dating men and women can feel free to select the soundtrack for their laidback liaison. Whether you pop in for one or stay for a few, Cove Lounge is a chill choice in a hustling neighborhood.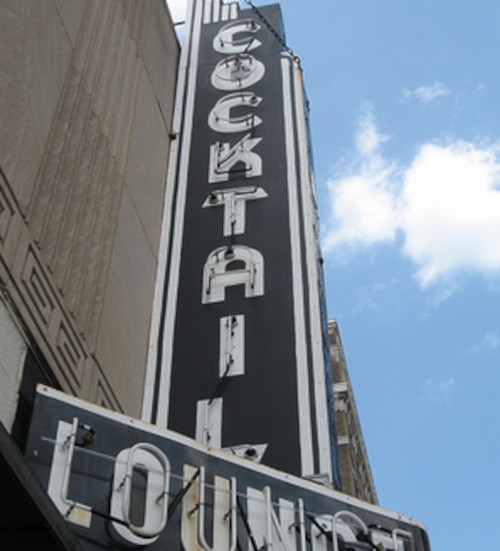 948 N Western Ave, Chicago, IL 60622
Although the name of this bar might send your sport-schema crazy, it isn't a place to catch the game with your girl. Art deco interiors with notable accents acquired from American mountains, Sportsman's Club is a grand yet unpretentious place to meet with your people. Spend your time here under the soothing influence of a craft beer or savoring cocktails created from premium spirits.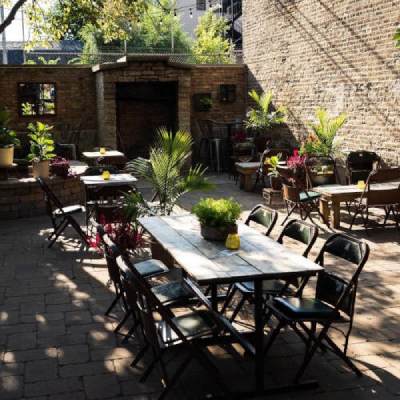 4802 N Broadway, Chicago, IL 60640
With all the swagger and sophistication of the 1940s, The Green Mill Cocktail Lounge is a perceptible reminiscence of the Monroe's in Harlem. A dependable schedule of live swing jazz sets the mood, which is only intensified by the interior, which gestures to the gangster memories of the era. Pay a visit to revel in the satisfaction of impeccable service, classic gin cocktails, and authentic period music performed by bebopping bands.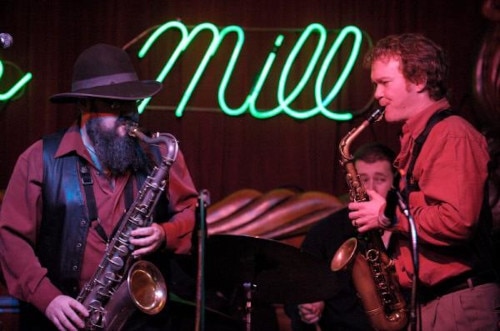 1500 N Wells St, Chicago, IL 60610
Any new-fangled love affair that starts at a steakhouse is set for success. In Old Town Chicago, 80s Proof is a modish liquor lounge cum New American brasserie that effortlessly fuses eating out with playing out. Confident in its grungy industrial design, the bar features a brazen graffiti-clad exterior and grey-wash walls with chrome lighting accents.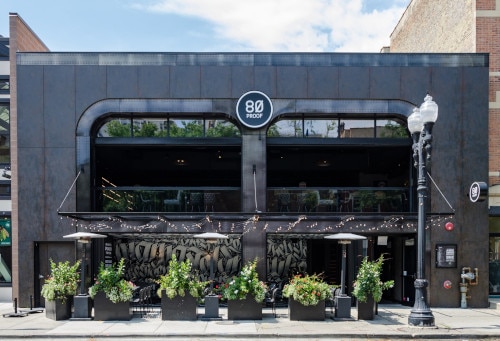 1520 N Damen Ave., Chicago, IL 60622
The Violet Hour is an outstanding contender in the onslaught of trendy olden-era bars of Chicago. Located within the hip Wicker Park area, the cocktail lounge is a sophisticated candle-lit space that rustles up appetizing, seasonally designed light bites and drinks created from exclusive liquors. The Violet Hour's outdoor mural is never the same place twice. It is regularly redesigned with contemporary artistic influences.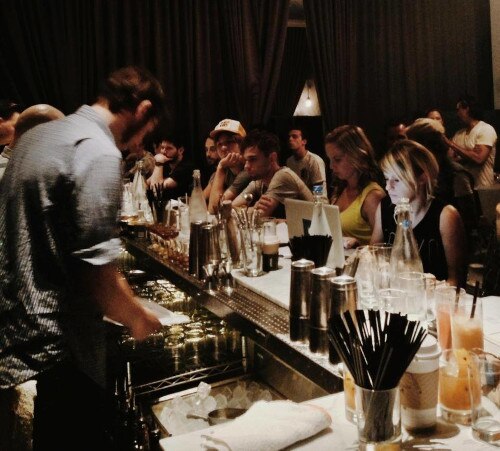 3201 W Armitage Ave, Chicago, IL 60647
From its first pour to its last sip, Scofflaw is a classy gin joint through and through. By the thread of its urban interiors, the cozy tavern impeccably juxtaposes upscale service with homely comforts, creating an authentic space for patrons to pop by and unwind with friends. No matter how casual, Scofflaw doesn't judge. Gin is the spirit and soul of this watering hole, stepping into the limelight across the bar's cocktail menu. Complement your drink with a plate of classic pub grub.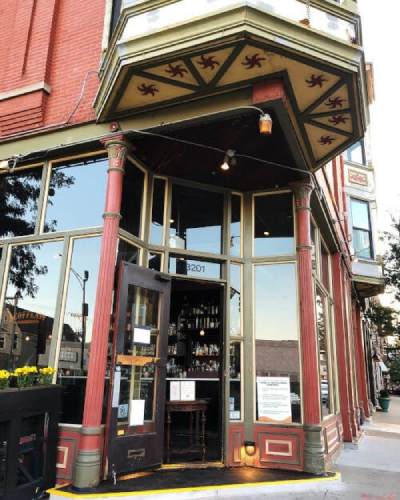 465 N McClurg Ct, Chicago, IL 60611
When in Rome, do as the Romans do. When in Chicago, enjoy live jazz. There are lifelong Chicago residents who have yet to indulge in the pleasure of a live jazz performance. Gaze right ahead and follow the notes with rapture as the best Illinois jazz acts bring the venue's listening room to life. If you decide on a date at Winters Jazz Club, be sure to check the schedule and arrive well in advance to wind down in the lounge prior to the show. Seats are allocated on a first-come, first-served basis, with no pre-bookable tickets available. Chance it for a night to remember.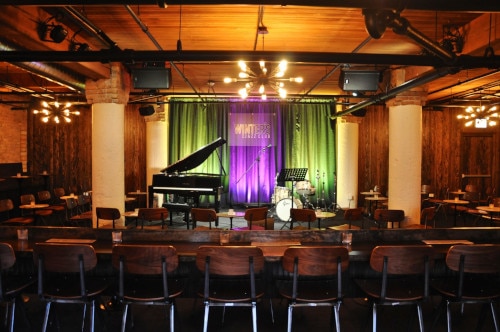 3352 N Halsted St, Chicago, IL 60657
Tequila! It makes you happy! So, why not center a fun date around the tipple that's definitely earned its infamous reputation. Before you begin to shot back spirits, place your order from the tavern's huge range of authentic Mexican fare. FYI, DS makes its flour tortillas by hand and prepares each taco to your personal taste. That in mind, you'd be el loco not to opt for a gourmet à la carte taco, alongside some starters to share. Tuck in on Thursday night for the bistro's city-famous All-You-Can-Eat tacos.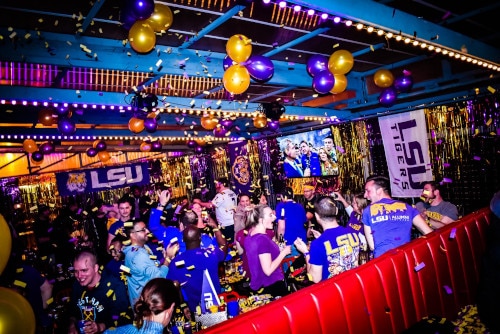 954 W Belmont Ave, Chicago, IL 60657
Berlin nightclub has become the cornerstone of Chicago's pan-cultural community, a club that is as deeply devoted to diversity as it is electro music and video. Playing host to a colossal calendar of regular events, spanning New Wave 80s and Prince themes to Goth and New Alternative, it goes above and beyond to exemplify its passion for the variety of life. Stop by Berlin with BAE mid-afternoon for a dose of alternative entertainment in the form of a drag matinee.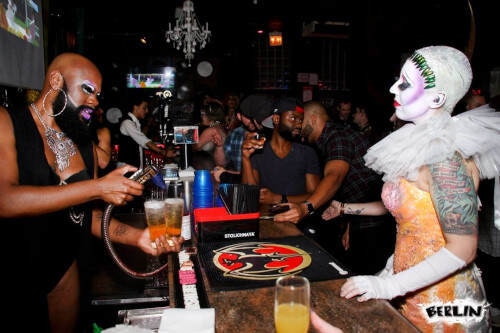 209 E Chicago St, Elgin, IL 60120
Sometimes, a single floor of dance debauchery just isn't enough. Meet your new partner at Medusa for tri-level madness, incorporating themed events, beaming laser light shows, and huge-name hosts. The club child of the city's nightlife guru, Dave Medusa, dates back to the 80s when it was known as Sheffield Avenue's teen club for misfits. Now revamped and relocated, Chicago's King of the Underground has evolved this once-obscure, cult spot into a landmark location on the city's nightlife scene. Be there.
112 W Hubbard St, Chicago, IL 60654
Dinner and drinks are the classic date combo, so – as the saying goes – if it's ain't broke, don't fix it. If you're searching to find someplace with a little something-something for your approaching rendezvous, Joy District is the one. Delectable Asian cuisine prepared by top chef Matt Wilde and ritzy cocktails combine fashioning a truly upscale experience. After eating, head up to the rooftop patio to share drinks against the backdrop of Chicago's skyline.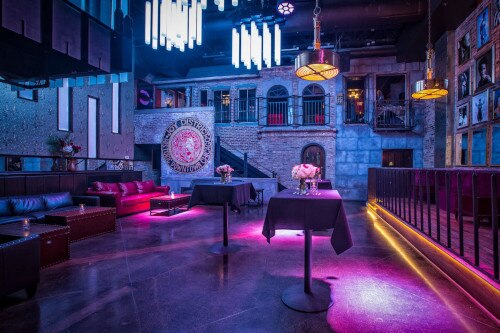 2357 N Milwaukee Ave, Chicago, IL 60647
From the very same legends who brought Scofflaw to Chicago's nightlife scene, Slippery Slope stepped in to fill Bonny's shoes in 2014. RIP Bonny's 2012. Good times were had. Renowned for its raucous live events and crazy cool DJ sets, Slippery Slope's hustling dancefloor is induced by rock, punk, and a whole lot of soul. Meet a date here to sup hooch and play Skee-Ball amongst the most blasé bunch of punters you never knew you wanted to meet.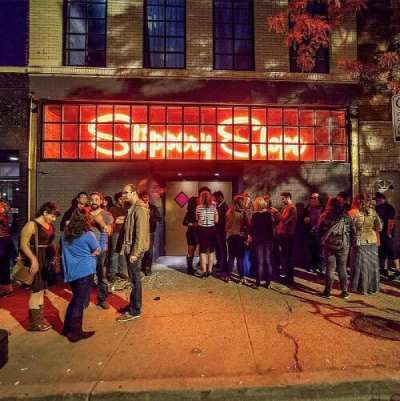 5616 W Diversey Ave, Chicago, IL 60639
Step inside a nondescript warehouse to be transported to the city's trendiest nightclub. From its exterior, you could never tell the wonders to be told within the walls of Chicago's Stereo Nightclub. A favorite with the city's hip clientele, this happening venue utilizes mega-sized disco balls, black gloss tiled walls, golden accents, and stretches of marble bars for a lavish finish.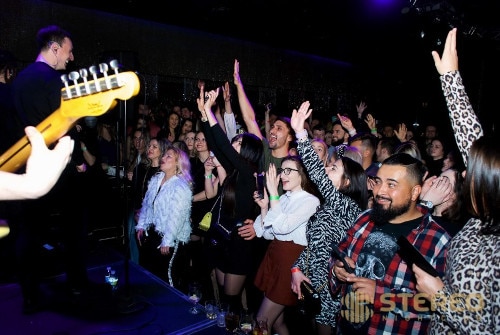 5 W Division St, Chicago, IL 60610
Primary Chicago is a recently renovated, multi-award-winning dance club. Over the years, it's bagged accolades, including being named as one of Time Out Chicago's top 5 dance clubs, Chicago Magazine's Best in Dancing Clubs, and a Chicago Nightlife Award for its reoccurring events amongst more. With all that gold under its belt, you date at Primary is in good hands. Visit with women who aren't afraid to move to music, as world-class DJs mix house and electro to a trancey room of ravers.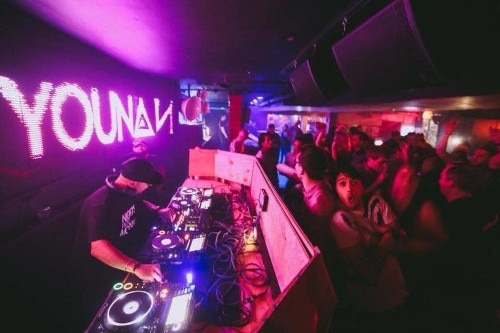 3730 N Clark St, Chicago, IL 60613
Merge techno music with indie ethos, and you'll conjure up a whole load of Smartbar. Standing strong after 35 years as Chicago's most popular independent dance club, this venue keeps the party going from sunset to sunrise, with doors closing at 5 am on weekends. Perfect for single men who just can't get enough of their new match. Beer and cocktails are on the menu, but great music, great times, and great vibes take center stage at Smartbar.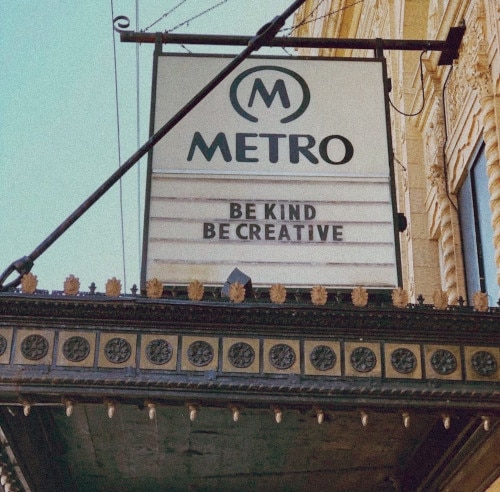 646 N Franklin St, Chicago, IL 60654
Get up close and personal at Chicago's petite techno club that knows how to pack a punch. With special event appearances from top international DJs, Spybar is an intimate utopia for native people who love a (house) party. Literally positioned underground, in a River North basement, the club's location insists that raving is done right. Arrange to hook up at Spybar with hot women who aren't afraid to lose themselves in the music or amongst an effervescent throng of effervescent carousers.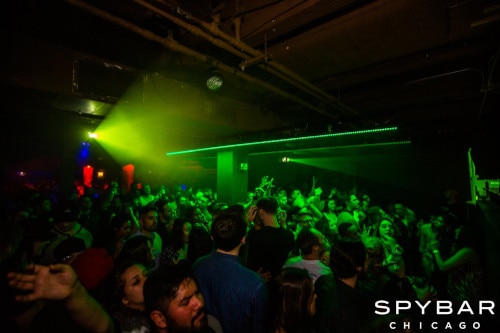 2771 N Lincoln Ave, Chicago, IL 60614
Bringing Punk Rock, Ska, and Metal onto the Chicago scene before it was cool, Delilah's has been hot off the ground since 1993. This bar is a little bit of everything awesome: live DJs mixing alternative rock music, over 300 beers, and over double that number of whiskey varieties, not to mention pinball and pool. Stop by for a good time with a girl who isn't like the rest.