Meet Singles at the Best Indianapolis Bars and Nightclubs
Do you often feel at a loss over where to meet a girl in Indianapolis? With all the countless bars, nightclubs, bistros, and cafes on the dating scene, heading out in the hope of scoring a hookup can be daunting, to say the least. What's more, the Covid-19 quarantine has added further complications into the mix. Largely, Indianapolis dating spots are closed. Restrictions on any new interpersonal relationship make dating incredibly difficult for single men and women across the state. 
But, don't be deterred. Spend your time in self-isolation wisely and make new friends in an alternative way. Meet singles online, form the foundations for a date by chatting and flirting onscreen, then take your pick from the city's hottest dating scene destinations for your real-world rendezvous.
331 Massachusetts Ave, Indianapolis, IN 46204
Magnificently modish with its bare-brick walls, a stretching copper bar, and minimalistic dangling bulbs, Ball & Biscuit is a trendy date destination. Cozy up on the couches to share conversation over some of the most lusted-after Prohibition-era tipples on Mass Avenue. Thanks to the bar's low lighting and moody interior, a la speakeasy setting, Ball & Biscuit naturally provides a naughty undertone for a hookup between casual friends.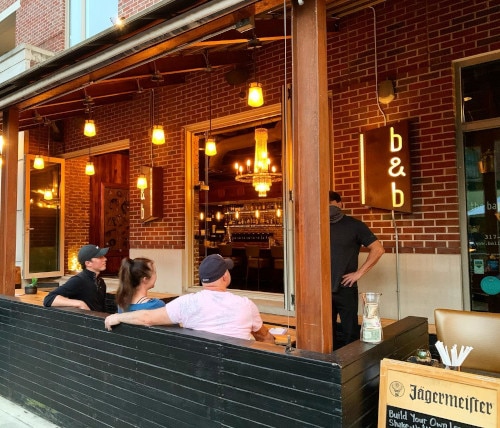 608 Massachusetts Ave, Indianapolis, IN 46204
Nowhere does industrial-chic quite like Libertine. Crackled light shades, exposed iron-girder beams, and scaffold shelf brackets fuse to construct a cozy speakeasy hangout. Situated on the city's bustling Mass Avenue, this nook is a novel choice for an evening date. Stop by for a light bite to eat off the venue's bar food menu, accompanied by your choice of poison from a range of classic cocktails, artisanal wines, and microbrew beers. 
20 E Georgia St, Indianapolis, IN 46204
Get caught up in the excitement of dueling piano battles and whopping pails of cocktails at Howl at the Moon, Indy. At the heart of the city's nightlife scene, this wild watering hole is a bustling, well-known location, ideal for men and women who are hooking up for a hot first date. Resident DJs mix everyone's favorite music, encouraging jam-packed dancefloors and a charged atmosphere.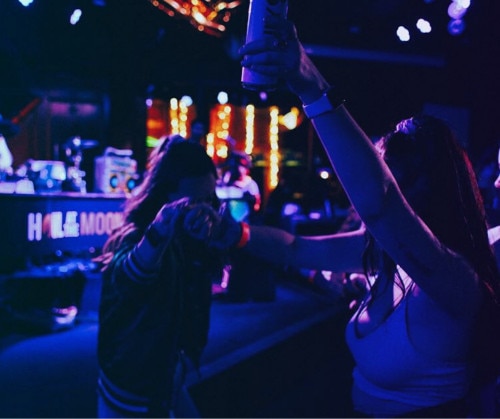 6267 Carrollton Ave, Indianapolis, IN 46220
Step just off of Broad Ripple's strip, and you'll stumble upon Indy's favorite dive bar cum kitchen, the Alley Cat Lounge. One of the OG dive bars in Indiana, this grungy much-loved watering hole, is the oldest in the neighborhood. Alley Cat lives to serve single men and women who get their kicks on early-doors dates, serving up drink and home-cooked food from early morn at 7 am until, well, the early morn at 3 am. Friendly, welcoming, and accepting of all its patrons, this grogshop will embed your encounter with authentic laidback feels.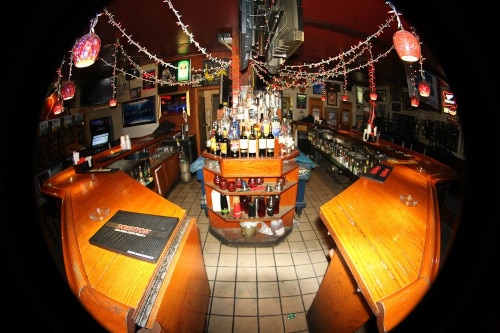 127 Illinois St, Indianapolis, IN 46225
If you were thinking of dining out at the renowned St. Elmo Steak House, why not throw a little surprise into the mix and head up two floors to the 1933 Lounge. Effortlessly injecting a feel of old-world glamour into its speakeasy-style, this is an elegant space to arrange a lunch date with a dating site match. If you're stuck for what to choose from the menu, note that the lounge is famous for its shrimp cocktail. Order one to start with your choice of St. Elmo's cocktail.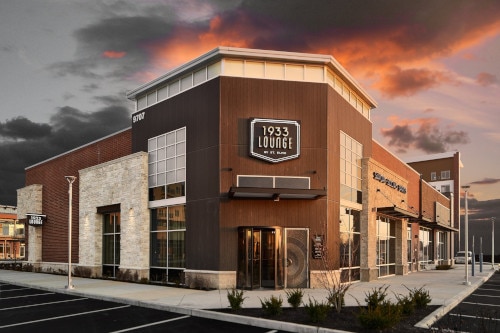 110 E New York St, Indianapolis, IN 46204
When the girls and boys meet up to play in Indy, they're sure to find their way to 16-Bit Bar+Arcade. Playfully challenge your new partner in crime across a nerd-fest collection of retro 16-bit arcade games, classic consoles from simpler times, and pinball machines from years gone by. Don't fall under the misconception that this virtual playground is reserved for single youths. To fully appreciate all the titbits of tech history, you need to have at least three decades of gaming experience to your name. A real nostalgia hit that comes complete with creative 90s-inspired cocktails, from the Pam Anderson to the Snoop Dog. Ready Player One? Hold onto your joystick, this date is gonna be good.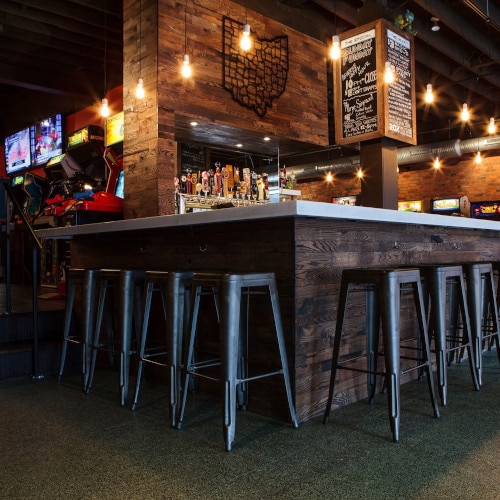 620 N East St, Indianapolis, IN 46202
If dinner and drinks are on the cards for you and a casual partner, choose a bistro that can do the nonchalance of your companionship justice. The industrial-chic environ and creative, contemporary dishes at Union 50 make for a relaxed yet rousing base to begin your risqué rendezvous. Just off the beaten track of the forever-busy Mass Ave, drop-in for seasonal chef-driven dishes, love music, and a Union 50 Triple Punch.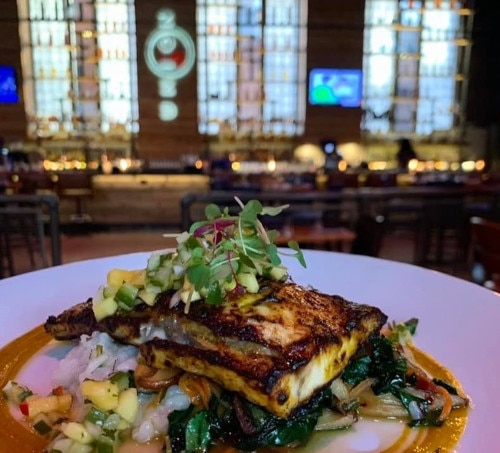 1127 Shelby St, Indianapolis, IN 46203
Does a 'burgers and bourbon' combo sound heavenly? If so, Thunderbird is definitely a little bit of you. The former home of a rockabilly niterie in the 1950s and 60s, the building's history is denoted with snaps of the venue's acts and artists adorning the walls. Grab a bite to eat from a superb Southern-centric comfort food menu, which is interestingly juxtaposed with a craft cocktail and eclectic whiskey menu. What can we say? It works. You'll love it.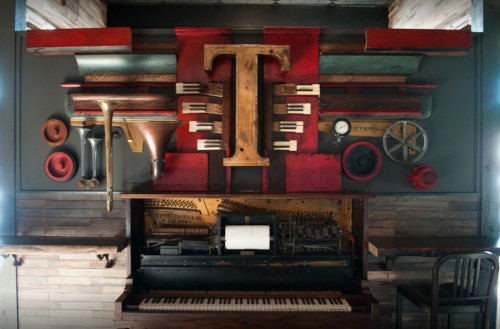 20 N Meridian St, Indianapolis, IN 46204
There's something oh-so sensual about boozy evenings filled with jazz and the sweet scent of cigar smoke. Nicky Blaine's turns up the seduction factor for couples on the town, with its tasty martinis, vintage décor, and low-level music. Originally opening in 1998, this hotspot's popularity shows no sign of wavering. Voted one of Esquire Magazine's top bars in the US, complete with late-night kitchen.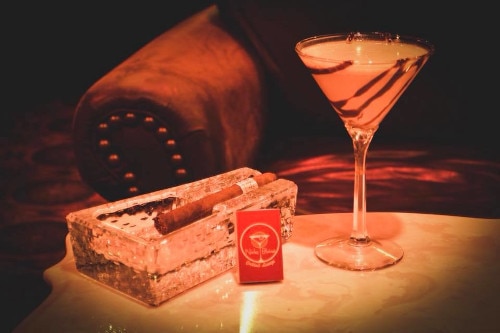 8617 Allisonville Rd, Indianapolis, IN 46250
A dependable favorite amongst native Indy singles, Ale Emporium is known for its authentic American pub food… and plenty of pizza. Officially a sports bar cum restaurant, this old-timer has been pulling in a peckish laidback crowd since 1982. Hit up Ale Emporium with a girl who would love to catch the game on HDTVs and perhaps stay after hours to appreciate the best of Indy's live music acts.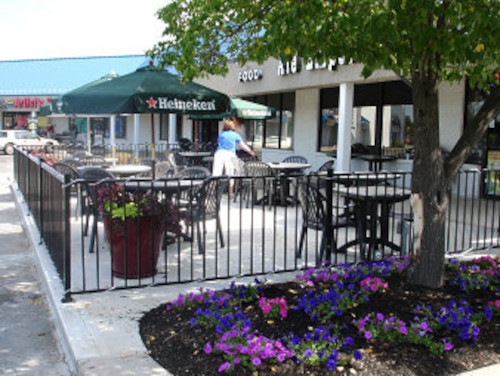 1116 Prospect St, Indianapolis, IN 46203
Prominently positioned within Foundation Square, White Rabbit Cabaret specializes in sensational live entertainment. First and foremost, a cabaret bar, the venue showcases some of the very best in burlesque. For single men and women who love to do more than drink during a date, White Rabbit is the one. Scroll their website and social media streams, where they share upcoming calendar events, incorporating live music, stand-up comedy, and even film showings. Hop on down! Don't be late for your very important date!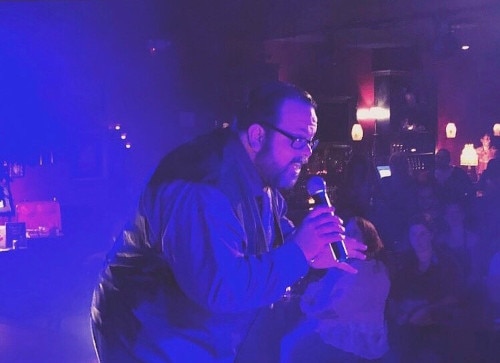 250 S Meridian St, Indianapolis, IN 46225
Just when you thought you knew how dive bars were done the Patron Saint throws its voodoo vibes into the mix. Bringing the best of New Orleans onto the Indy nightlife scene, The Patron Saint celebrates the legacy of the smoothest city in the States. For a date with a difference, swing by on weekends, when DJs play from Thursday onwards. Expect all the classic New Orleans cocktails along with proper ales that are kind on the wallet.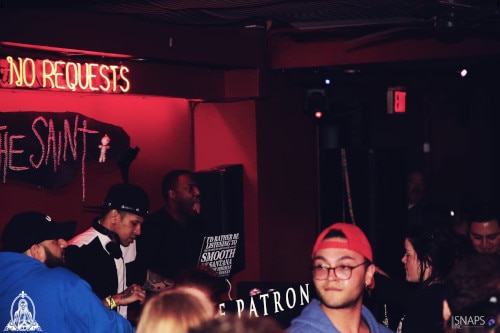 231 S Meridian St, Indianapolis, IN 46225
Adorned with faux palms and surfer treasures, Tiki Bob's will whisk you away for a much-needed dose of Vitamin Sea. Boasting one of the biggest dancefloors in the city, with crazy light shows and live music acts to boot, the Cantina will transport you to Tiki Bob's island for an unforgettable night, exotic cocktails in hand. This place is all about fun times with people from all walks of life.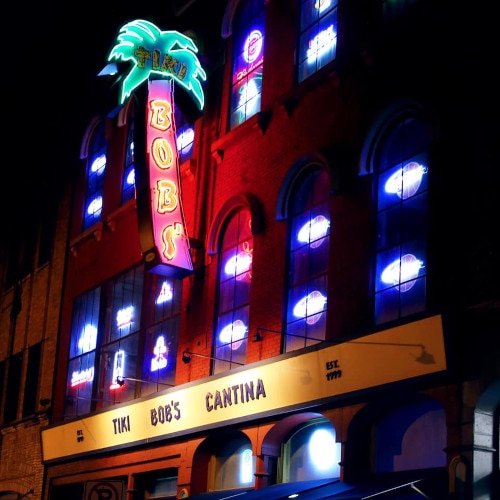 247 S Meridian St, Indianapolis, IN 46225
Taps and Dolls is a feel-good taproom for Indy men and women who enjoy reveling in a range of sport-themed entertainment. Follow the Pacers, Colts, and the Indy 500 on the bar's huge HD screens while supping one or two of their 50+ draught beers. Celebrate your home team's win by staying out a little longer and making the most of Taps and Dolls facilities from darts and pool tables to punch bags and all-time fave arcade games, Golden Tee and Silver Strike. Pay a visit to the in-house photo booth to create a little keepsake of your date night.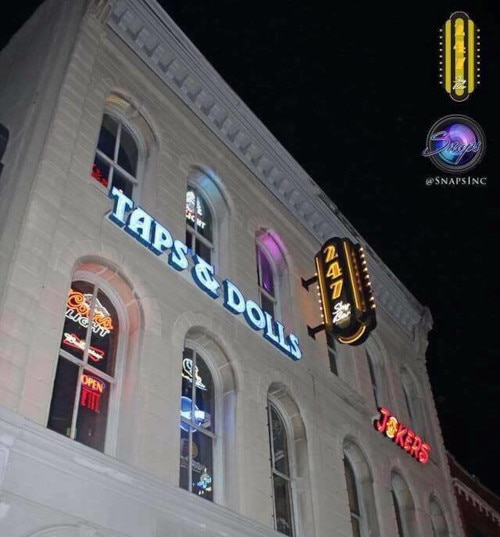 240 S Meridian St, Indianapolis, IN 46225
Forego the four-hour flight to Florida and spend the night at Blue for a local Miami-esque nightclub experience on your doorstep. Attracting famed international DJs and superstar artists, Blu has hosted some of the hottest acts to ever grace Indy's nightlife scene, including Snoop Dogg, Chris Brown, and Mark Farina. Design a deluxe date with your online match by reserving one of the club's glamorous VIP lounges, where table bottle service and a sexy, secluded ambiance come as standard.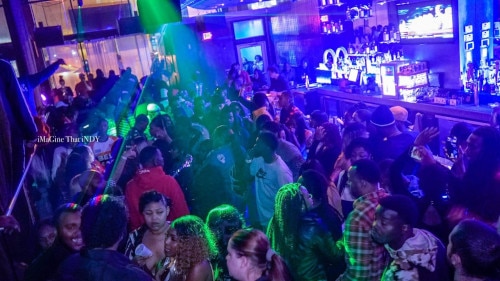 6335 Guilford Ave, Indianapolis, IN 46220
The Red Room is a diddy but delightful dance club that is a real hit with the city's hip crowd. If you and your partner share a passion for authentic club sounds and modern art, you should make The Red Room the setting of your late-night tryst. Now boasting the only rooftop lounge across the entirety of Broad Ripple, come to drink, chill, and feed your mutual appreciation of all things artsy. Reserve a table with bottle service to impress a certain someone.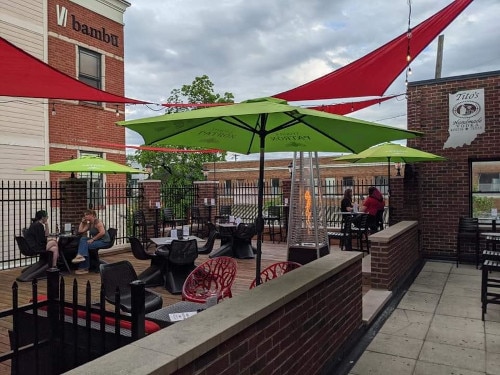 435 Massachusetts Ave, Indianapolis, IN 46204
To the passer-by, Chatterbox may appear to be any old neighborhood tavern. Yet, to those in the know, Chatterbox Jazz Club is nothing less than the very best dive bar jazz club in Indiana. Inspiring film directors and gaining a die-hard legacy of loyal music-adoring patrons, this is *the* place for people who love real music. Bringing a buzz to the ghost-town that was Mass Ave in 1982, Chatterbox stands strong, unshaken by the myriad contemporary clubs and bars that have popped up over time. A great date destination for any couple that's the real deal. Just don't forget to add your signature to the wall alongside Mick Jagger, Ron Wood, and countless jazz legends.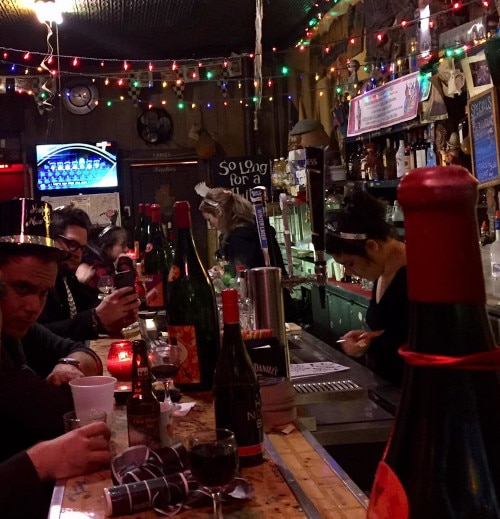 148 E Market St, Indianapolis, IN 46204
Throw yourselves right into the action at ICON Lounge. Easily the most fun venue in Indy, this bar turns nightclub when the sun goes down, providing a pumpin' party atmosphere for its unfaltering fanbase. From the outside, no one would guess the ICON's potential, but don't let the lackluster exterior aesthetics turn you off. Stop by to snack on the most succulent shrimp appetizers, then party hard into the night with your new partner.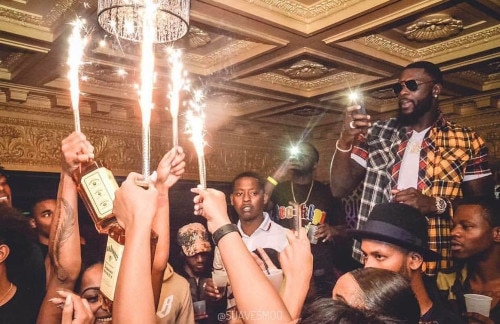 225 S Meridian St, Indianapolis, IN 46225
If you needed something to look forward to post-pandemic, this is it! As of summer 2020, the Revel Nightclub and Lounge is reinventing itself and reopening as INVY nightclub. Promising a vivacious bi-level clubbing experience, expect dancing, gargantuan screens, and VIP lounges with bars that are all about bottle service. Uncover a shiny upscale nightclub with your new date in tow.