Meet Singles at the Best Washington DC Bars and Nightclubs
With the recent global events gripping virtually all modern societies across the world, the way singles are dating has changed. More so than ever, women are using online dating sites to meet singles online living in Washington DC, rather than finding partners IRL dating in the many great bars and nightclubs in the city.
Luckily, the main stages of COVID-19 are hopefully firmly behind us, leading to the gradual reopening of the city famous destinations providing the perfect atmosphere to find like-minded singles capable of providing companionship for a single night, or for the rest of your nights, depending on the type of relationship experience you're looking to find. Read our detailed guide to discover the best dating spots in Washington DC and enjoy the fruits of your minimal effort.
915 U St NW, Washington, DC 20001
Where else to begin on our list of the best singles bars and nightclubs in Washington DC than with the city famous "The Velvet Lounge." Offering a true taste of life in the city, this small-sized bar is regularly filled to the brim with thrill-seeking people looking to find new partners in their local area. Set out over two floors with a large backyard area for flirty conversations to begin during a smoke break, why wouldn't you pay regular visits to this singles hotspot to meet an ever-changing, diverse group of men and women nightly?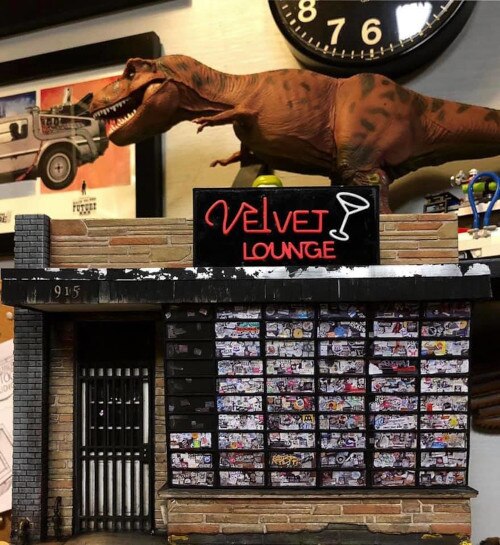 1110 H St NE, Washington, DC 20002
Hip, bi-level spot for Chinese street food & drinks, including martinis, fizzes & house concoctions.
If sipping low-cost Martini's while flirting the hours away with fun-loving singles in a relaxed, oriental atmosphere sounds like something you'd be interested in, make a trip to Copycat Co at your next availability. Recently the ability to immerse yourself in a world of new potential partners looking to further their own dating experiences wasn't possible. Fortunately, now this well-loved multi-level spot is reopened and back to business, you can watch your dating life hit the heights like never before when you begin getting to know the diverse range of talent on offer at Copycat Co.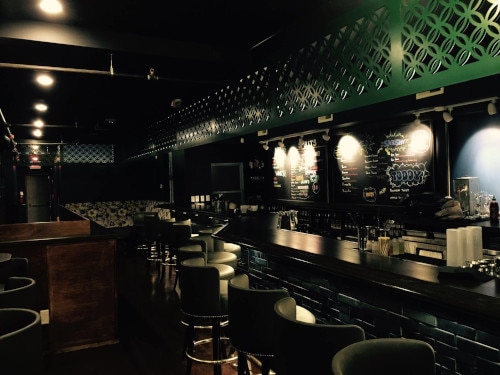 2007 18th St NW, Washington, DC 20009
Are you the kind of person who simply loves whiskey and a cozy vibrant atmosphere? Then Jack Rose Dining Saloon is the ideal place to hang your hat while dramatically improving your chances of finding a new spark with somebody you meet. With over 1,400 different types of whiskey available to purchase, spanning all categories, your favorite bottle is certain to be stocked.
Whiskey isn't necessarily your cup of tea. In this case, a massive selection of craft beers and cocktails can also be purchased without your bank balance hating you for your drunken actions in the morning. Make your night more enjoyable, regardless of whether you meet a like-minded single and go on to share a magical night in the bedroom or not.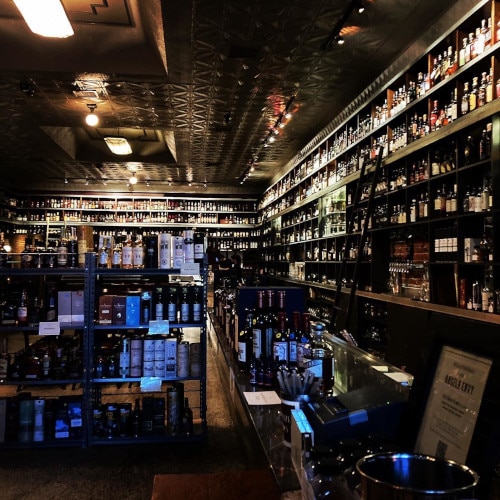 3718 14th St NW, Washington, DC 20010
Red Derby is a long-standing bar which provides an excellent base for local people to meet in Washington DC and begin their dating journeys together. Offering a super-welcoming atmosphere surrounded by chatty men and women looking to get to know everyone possible, a visit to this ever-popular neighborhood bar is sure to further your dating opportunities in your area. Better still, an open rooftop setting provides a must-see romantic setting for when you've found somebody you'd love to take things to the next level with.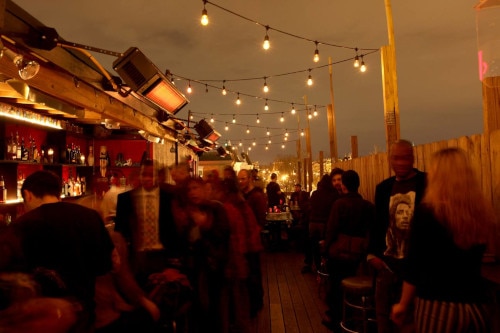 2001 14th St NW, Washington, DC 20009
If you're looking for a destination where you can dance your struggles and daily troubles away while simultaneously putting you in the perfect location to pass hours of time in what feels like mere minutes, head to Tropicalia Lounge for a true taste of Washington DC nightlife. Offering an exceptional customer service standard to all who know about this increasing notorious cocktail lounge, regular live music performances, and a premier sound system, a visit here is more than a worthwhile exercise in your search for new singles to date in Washington DC.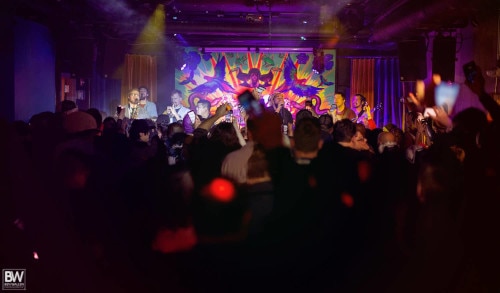 901 U St NW, Washington, DC 20001
Conveniently named after its counterpart location in England, Brixton offers a truly immersive day/night time experience which is hard to match, not only in Washington DC but the entirety of the USA. Spread out over 3 floors, there's fun to be had by all types of people in this British style pub. Naturally, a diversified set of singles can be found soaking up the variety of experiences on offer at Brixton, from a large dancing space to a more relaxed food area on the bottom floor. Not to mention offering rooftop seating and bar setting providing remarkably beautiful views of Washington, Brixton provides a fun, down to earth location to find new dating connections.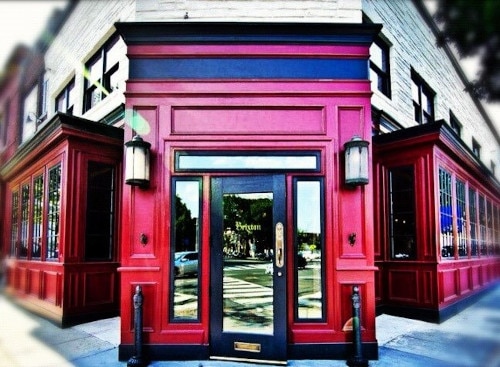 2009 14th St NW, Washington, DC 20009
If you fall into the category of singles who prefers to flirt with new people in a cozy, sleek yet intimate location rather than in an open planned bar or nightclub, head over to The Gibson to enjoy the experience that you seek. Super friendly and very knowledgeable bar staff make your visit all the more alluring, with rapid customer service and customized drinks available being a prominent feature of this increasingly popular elevated setting.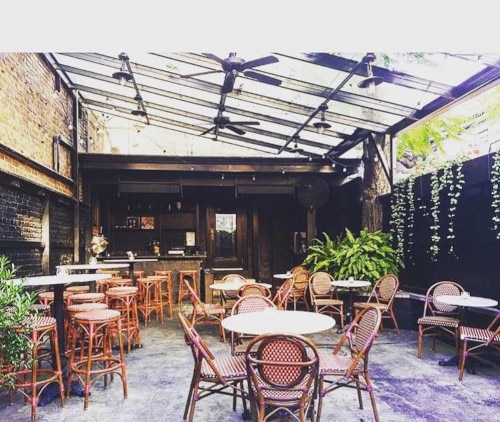 1104 H St NE, Washington, DC 20002
If spending an arm and a leg on plush cocktails isn't high on your to-do list, try your hand at Little Miss Whiskey's Golden Dollar for an unforgettable night out, on every visit you make. This LGBTQ friendly offers a zero-judgment environment where everyone is accepted for who they are. Although this bar isn't currently offering a karaoke, there's plenty to see and do when you're present in the moment with a group of like-minded local singles.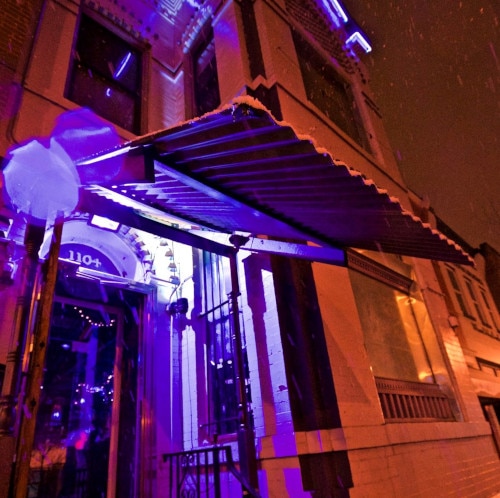 913 U St NW, Washington, DC 20001
Thousands of gay singles visit The Dirty Goose weekly in search of the welcoming environment proven over the years to be a key component to gay relationships blossoming in Washington DC. This colorfully designed venue features all colors found on a rainbow and provides an avenue for same-sex people to date in comfort, without the fear of judgment from outsiders. Offering exceptional value for money and a wide range of alcoholic drinks on the menu, you'll find something wonderful to suit your unique tastes.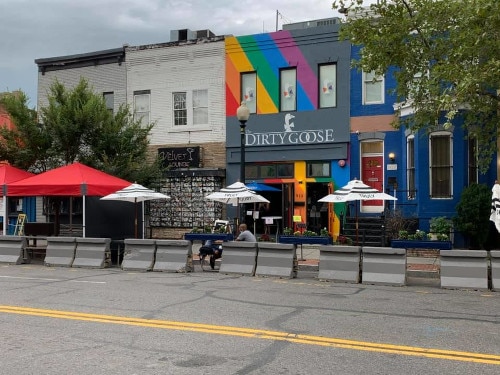 1101 Kenyon St NW, Washington, DC 20010
It is most known for its annual sundress festival, now running for 15 years, where anybody wearing a sundress can enjoy the rewards of an all-day happy hour, providing excellent value for money. When you first arrive, you're greeted by the wafts of strong-smelling draft beer radiating from The Wonderland Ballroom. Similarly attracting fame for the wide selection of beers available, Wonderland pulls in a unique group of people making for a huge pool of singles to choose from for your dating future who regularly enjoy the outdoor seating and captivating décor.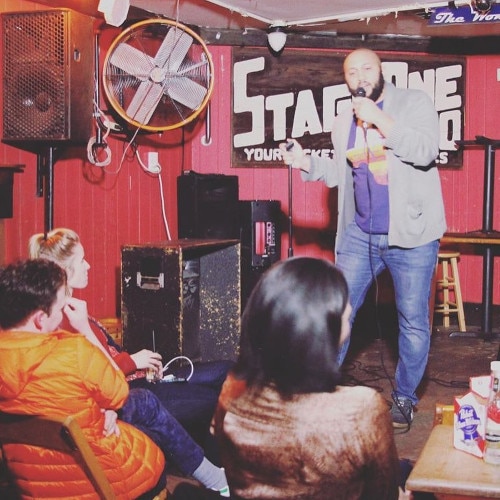 124 Blagden Alley NW, Washington, DC 20001
Columbia Room is one of the most loved cocktail bars across Washington DC, providing a state of the art service that can be enjoyed by all in a relaxed bar location situated easily to find location. Expect this bespoke singles destination fill up soon after opening, giving you the perfect opportunity to find a compatible partner living close by. With both dine-in and delivery services available, you can grab a great snack from the large menu without pressure to eat in, should you not want to.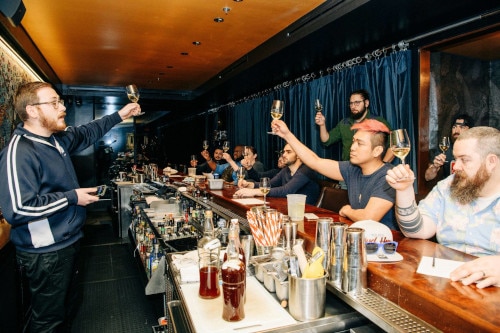 3423 14th St NW, Washington, DC 20010
In past years, Zeba Bar was more prominent with the gay community in Washington DC. Although the demographic has shifted to straight singles in recent times, a multitude of different types of men and women can be discovered with a trip to Zeba. Early in the day, there are many opportunities to begin flirting with hot love interests over some delicious food. As the day progresses, the food is put away, and DJ's perform to a dance-focused club of outgoing thrill-seekers.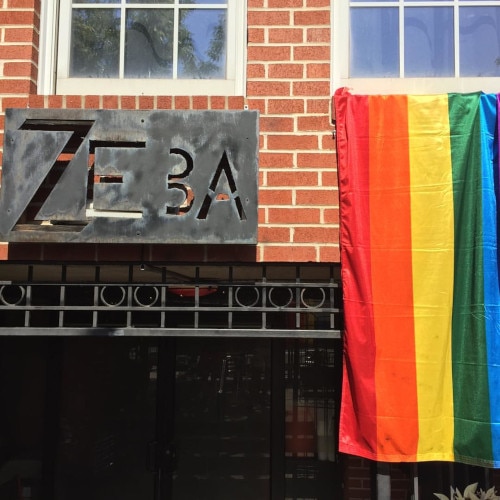 1212 18th St NW, Washington, DC 20036
Next up is a firm favorite in Washington DC with singles looking to further their relationship experiences with an ever-changing group of people in a converted townhouse where cocktails and harmless flirting are commonplace. Eighteenth Street Lounge draws thousands of easy-going single men and women due to the huge range of different rooms available. Featuring 5 rooms offering different views for many types of people, this in-demand lounge is a haven for romantic dating connections forming.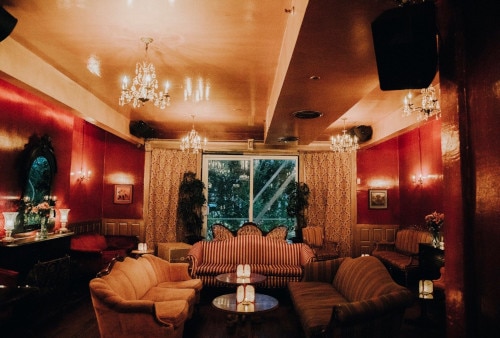 1940 9th St NW, Washington, DC 20001
Despite the self-allocated name, DC9 nightclub is a three-level basement bar with a decent sized stage perfect for dance parties with newly discovered local people, who tend to prove to be a great match for people who like to let loose and have fun. Enjoy dancing away your inhibitions in a vibrant atmosphere in the company of an unmistakable large than life characters. With your journey to DC9, you are putting yourself in a prominent position to meet new and compatible locals.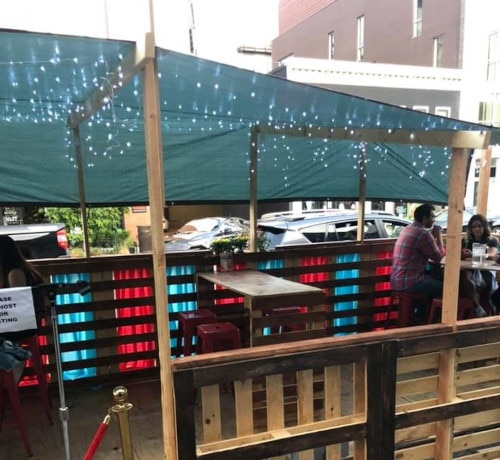 920 14th St NW, Washington, DC 20005
Providing excellent value for money in a stylishly decorated interior, The Park at 14th is a must-visit destination in Washington if you want to enjoy the company of people who know exactly how to enjoy themselves while sipping beautifully created alcoholic beverages. When you visit this lively nightclub is up to you, you can be certain that when you do find the time to get out, there will be plenty of opportunities to discover a like-minded individual capable of satisfying your wildest desires.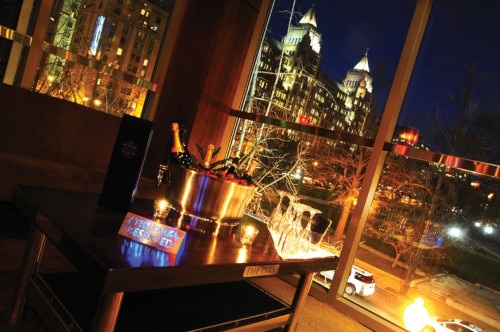 917 U St NW, Washington, DC 20001
This upbeat bar & nightclub in an art-filled, 2-level space is known for its beers & DJ parties.
Twelve delicious microbrews are ready to be served in this spacious nightclub from open until close attracting an alluring group of people looking to find somebody. They can envisage a night filled with unending drunken passion. It's no surprise that singles find each other daily in this 2-level space and go on to enjoy unrivaled sexual experiences in the city at the conclusion of the night.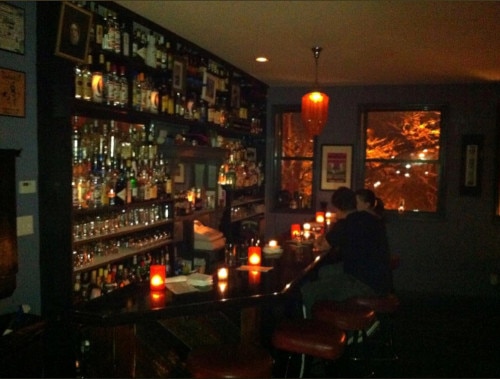 1327 Connecticut Ave NW, Washington, DC 20036
Manor is another excellent location filled with sexy singles seeking adult fun with like-minded individuals. Head over to this super-modern, sleek restaurant offering an eclectic American menu. As the night draws on, Manor is transformed into a vibrant nightclub capable of stamping its presence firmly in the minds of everyone who makes the trip out here and paves the way for newfound connections to flourish.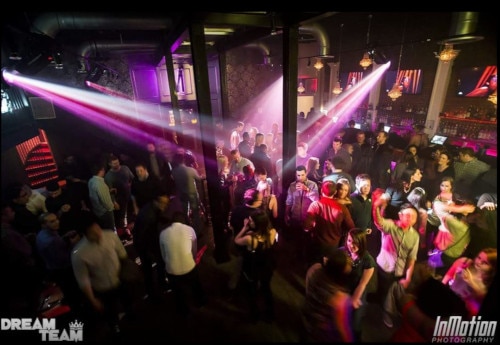 645 Florida Ave NW, Washington, DC 20001
If a trip to abroad is near the top of your agenda, then Flash dance club makes for an excellent alternative, saving you bags of hard-earned cash. Featuring international music from all over the world, singles from all walks of life can be found with a trip to this growing dance club. Flash goes the extra mile with the service and features on offer to the native Washington DC people. Despite the large-sized rooms, Flash is often packed out with a wide selection of single locals looking to meet men and women for casual experiences once the night runs its course.