Meet Singles to Hookup at the Best Houston Bars & Nightclubs
Becoming a master of the local dating scene means swotting up on the very best Houston dating spots. In times gone by, singles would depend on bars and clubs to find like-minded people looking for a casual encounter. Nowadays, not so much. Today, native men and women use their hometown's singles bars and nightclubs quite differently. For guys, there's no need to worry about where to meet a girl in Houston; meet singles online then use the dating scene to design your date with the aid of countless venues in the area. 
With the added risks and restrictions on interpersonal relationships, due to Covid-19, use your time in isolation wisely. Find potential friends with benefits via a dating site, then hook up for a hot date when the time's right at any one of our 20 favorite singles bars and clubs in Houston. 
1424 Westheimer Rd, Houston, TX 77006
A modish joint that doesn't take itself too seriously, Anvil Bar and Refuge is known for its house-made ales and extensive drink menu, which features over 100 classic and innovated cocktails. The taproom's bare brick walls set of its sleek industrial-chic vibe to perfection, making for a friendly, trendy spot to meet an online match. Share small talk over small plates at this classy-caj spot on the Houston dating scene.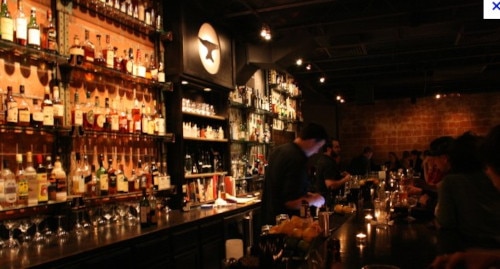 2115 Richmond Ave, Houston, TX 77098
Located in the offbeat neighborhood of Montrose, The Davenport Lounge has a spunky disposition that most certainly lives up to the area's peppy reputation. Drawing in an eclectic crowd of loyal patrons, the bar's affable atmosphere guarantees your first visit won't be your last. Slide into one of the lounge's leather sofas, order an award-winning martini, and connect a little more with casual friends before throwing your best moves on the DJ-led dancefloor as the evening falls.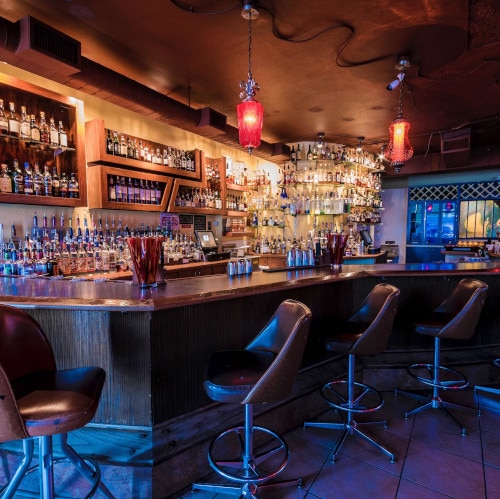 1209 Caroline St, Houston, TX 77002
If your new partner is more into alternative music than classic cocktails, The Dirt Bar is the place to be. Step aside from the stereotype of what a romantic date "should" look like and do dating your way amongst like-minded locals. Edgy and somewhat demonic in design, this unique spot on the nightlife scene kicks top hits, hip-hop, and dance to the curb, in favor of indie and emo, punk, and metal. Stay up to date with The Dirt Bar's social media feeds to be in the know when underground acts and hometown talent play live. You may even spot a famous face! What a way to impress.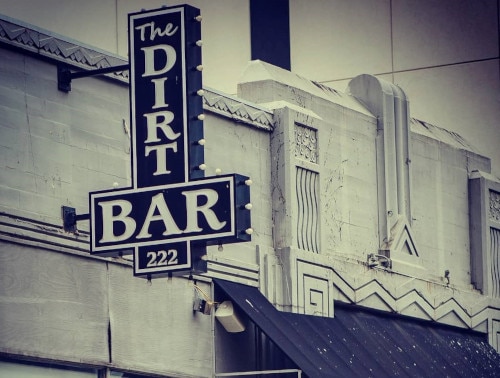 2306 Brazos St, Houston, TX 77006
After sliding into their DMs, swing into their life at Little Woodrow's Midtown. A cutesy venue for the beginnings of a new relationship, this cheery sports bar emits a playful vibe with its swing benches and regular turtle races. With over 50 beers on draft, chilled beer is the tipple of choice at this taproom. Come to catch the game with a sports-mad match or simply to soak up the vibrant atmosphere. If Midtown's out of your way, you can pay Little Woodrow's a visit at Bellaire, Eado, Katy, Rice Village, Shepherd, and The Heights too.
612 Hadley St, Houston, TX 77002
Get caught up in the excitement of dueling piano battles and whopping pails of cocktails at Howl at the Moon, Houston. At the heart of the city's nightlife scene, this wild watering hole is in a bustling, well-known location, ideal for men and women who are hooking up for a hot first date. Resident DJs mix everyone's favorite music, encouraging jam-packed dancefloors and a charged atmosphere.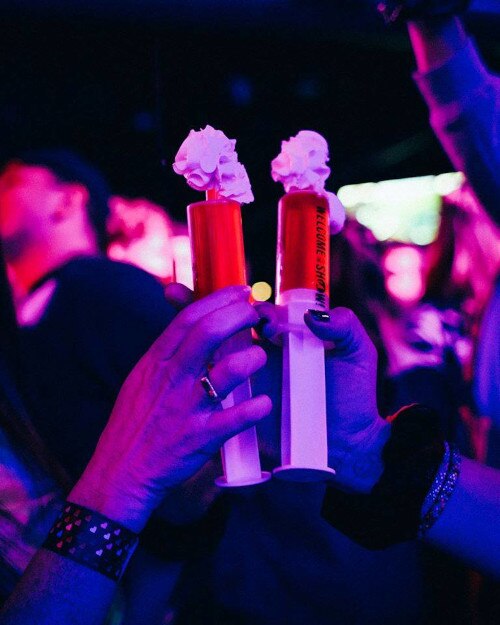 1641 Westheimer Rd B, Houston, TX 77006
Houston is the master of the low-key chill bars, and Poison Girl proves it. Unquestionably catering to the city's trendy inclusive demographic, this modish setting is peppered with an impressive collection of pinball machines, a jukebox, and a stocked bar lined with countless liquor bottles. Against a backdrop of suggestive, seductive rouge walls, Poison Girl should be the dating spot of choice for every hip native single.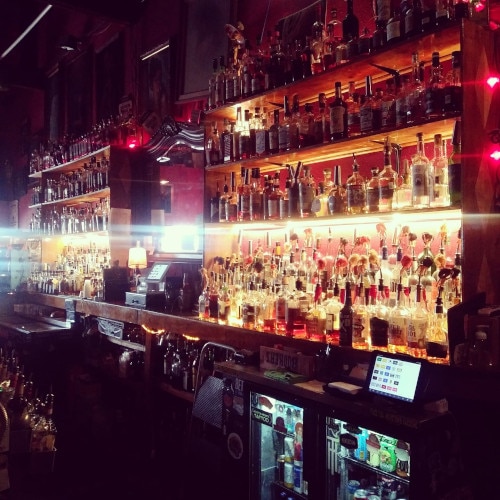 3333 Eastside St, Houston, TX 77098
Kirby Ice House takes the notion of the neighborhood bar and runs with it. The bar maintains all the best bits of a familiar watering hole, from its welcoming atmosphere and dog-friendly patio to its local beer and wallet-friendly process, and turbo-charges it. Ample indoor seating, a one-acre patio, and hundreds of car parking spaces mean you can head down for an impromptu date with no need to reserve. Settle in for a laidback afternoon, as you make the most of food trucks, 50+ draught beers, and an impressive wine and cocktail menu.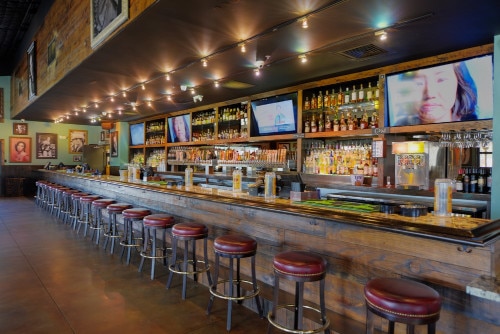 2327 Grant St, Houston, TX 77006
At the heart of Houston's gaborhood lies Lola's Depot, the city's OG inclusive dive bar. Ticking off every inch of dive bar criteria, expect no cover charge, cheap drinks that pack a punch, and staff that feels like family, this dingey watering hole is an all-time great. Make your way to Montrose with your partner for a night where anything goes amidst timeless jukebox jams. Come as you will leave with an augmented aura of nonchalance.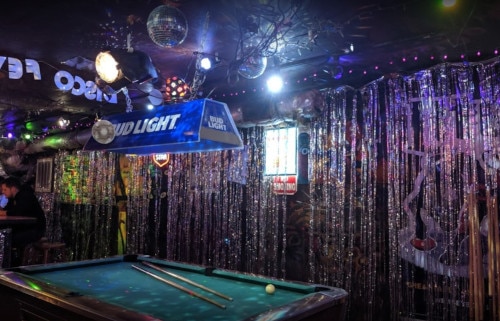 2531 Kuester St, Houston, TX 77006
Goodnight Charlie's is a hip hangout that actively harbors real respect for authentic country music. Named in respect of the renowned cattle-rancher, Charles Goodnight, the saloon's backstory reveals everything you need to know about its inhouse soul. Filling food that's full of flavor, straight-up shorts from a wide range of whiskey, and famous Texan hospitality, this is the ideal honky-tonk for a date, whether you're at the start of a casual relationship or real romance is on the cards.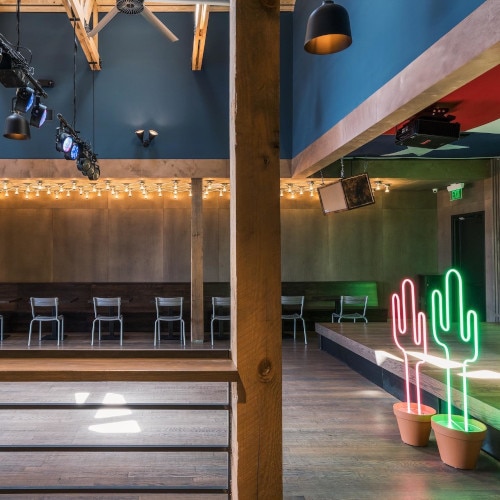 5104 Almeda Rd, Houston, TX 77004
Interested in entertaining your new partner from dusk 'til dawn? Martini Bar and Cigar – AKA Faces Ultra Lounge – is the perfect place to see your date elevated from evening cocktails to late-night shenanigans. Hook up to hit the lounge for your choice of flavored hookah, before graduating to inventive cocktails and cigars. This nightlife spot effortlessly juxtaposes a blasé mood with a real party atmosphere. Don't ask how – you've got to experience it to believe it.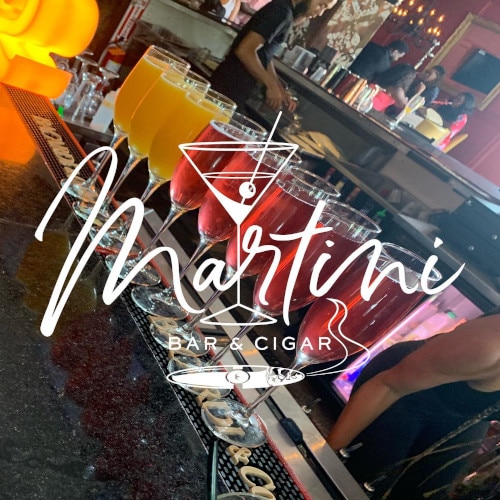 1204 Caroline St, Houston, TX 77003
Men who whisk their women away to the elegance of the Foundation Room never fail to impress. Located at House of Blues Houston, this upscale venue just oozes old-world glam, with plush diamond-pleat leather booths, countless chandeliers, and interesting artwork. Begin your evening with a bite to eat and watch the space transform into an unparalleled party locale. You're going to love it.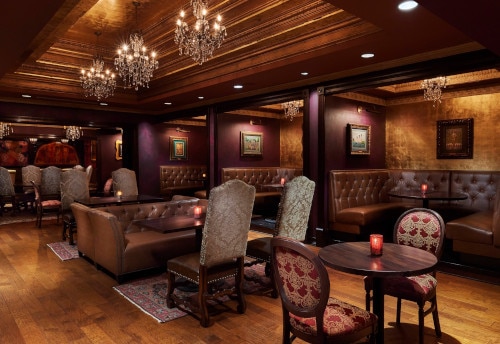 809 Congress St, Houston, TX 77002
By day, Henke and Pillot is a refined cocktail lounge serving up gastropub grub alongside classic and contemporary cocktails to patrons with a preference for sophisticated settings. By night, the venue makes the most of its prominent position in the city, opening up its space to transform into a high-energy gathering place, complete with live DJs. Initially, arrange to meet to enjoy food concocted by the highly-acclaimed chef, David Grossman… and then see how the night moves you.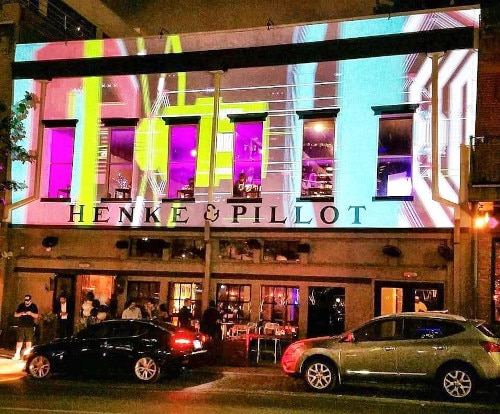 6101 Richmond Ave, Houston, TX 77057
Link your partner by the arm and two-step down to Wild West, Houston's super-cool and exceedingly spirited local Western bar. Curious about how your date will go? Straight from the horse's mouth, 'Two-Steppin' & Longneckin' is our motto.' While traditional dancing and country-western music take center stage at this Richmond Strip star, there's plenty of love for top hits, pop music, and those all-important drink specials. After 35 years of entertaining Houston's masses, this honky tonk's popularity shows no sign of slowing down.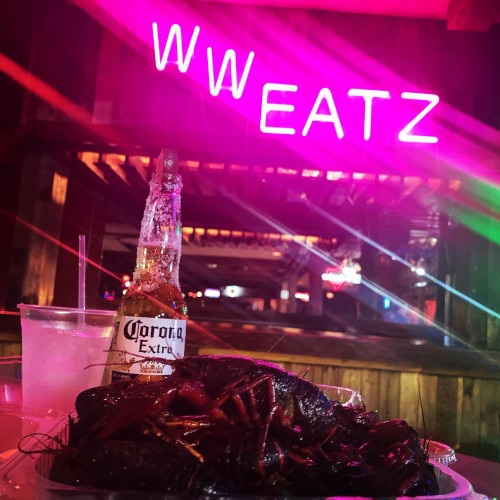 2750 Grant St, Houston, TX 77006
You might think you're a connoisseur of cocktail bars, but until you've experienced the Rosemont, you ain't seen anything yet. If the lounge's venue didn't give it away, you'd find this gem at the heart of Houston's Rosemont. Spanning two floors, expertly crafted cocktails and light bites are served to dating duos across a cozy downstairs lounge and the club's spacious outdoor terrace. The invitation? 'Come be #FancyAF with us!' Sounds good, right?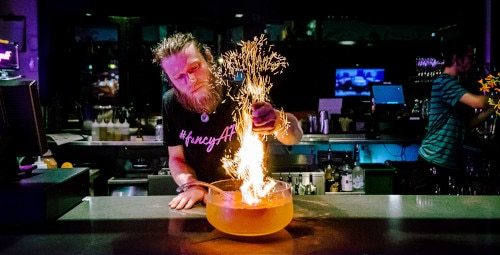 2301 Main St, Houston, TX 77002
Situated centrally in Midtown, Clé is a Houston hotspot for influential, international DJs and other talents in the music industry. This vogueish club has it all, ensuring a luxury after-hours experience. Three capacious dancefloors and just as many bars are just the beginning. Guests are also free to make the most of multiple lounge areas, both in and outdoors, as well as a heated pool and raised party deck.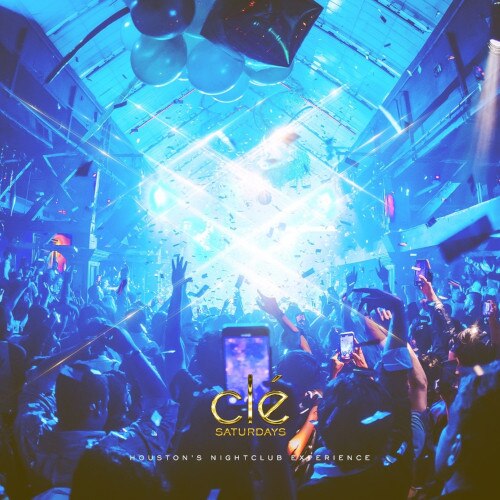 810 Pacific St, Houston, TX 77006
South Beach Houston is a late-night clubbing space for queer people who want to party from dusk 'til dawn. With picture-perfect, eye-catching attractive interior decor, this inclusive, friendly venue is great for single people who want to shake it off to sick sounds against an Insta-worthy backdrop. Originally opening its doors in 2002, be sure to join South Beach Houston sometime this year to celebrate its 18th year of non-stop dance-club-laser-show goodness.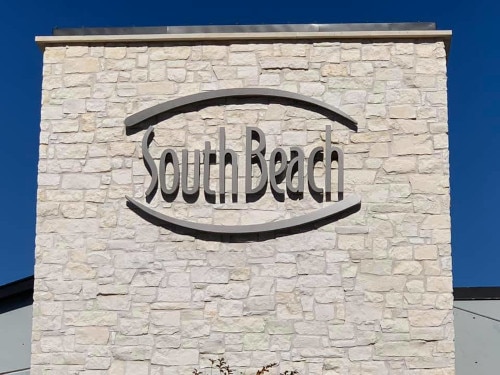 2303 Smith St #300, Houston, TX 77006
If you were of the belief that all nightclubs were of the exposed warehouse persuasion, prepare to be amazed by the lofty Reflect HTX. This urban lounge cum club is a fashionable environment for men and women who love to chat, drink, and lose themselves in the music, without submitting to nightlife stereotypes. No grunge here! Select your poison from a range of cocktails and make your move against a backdrop of cityscape views.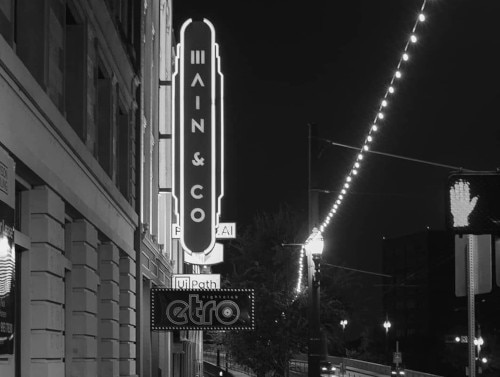 114 Main St, Houston, TX 77002
Spin back in time to an electric era of leg-warmers, voluminous hair-dos, and all-things Madonna. Etro Night Club brings back all the best bits of the '80s, playing the best of the decade's dance-pop, indie, and electro, not foregoing their unforgettable throwback music videos. Allowing guests free-to-play access to over 80 arcade games to boot, this club is sure to be a success with any die-hard fan of retro revelry.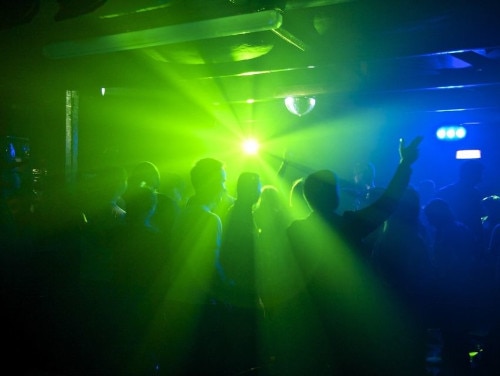 2404 San Jacinto St, Houston, TX 77002
Houston's hottest dance venue, Barbarella is the top choice for men and women who want to lose themselves in music – and each other. Unlike so many other nightclubs across the US, Barbarella operates with integrity, promising tasteful play tracks that never suffer through unnecessary dubs or mixes. Looking for a place to escape the overplayed Top 40? Barbarella is the one. Expect a diverse, heart-warming crowd, with a mutual interest in good music. Step out onto the balcony to take your relationship to the next level, as you share conversation and sip cocktails overlooking the city's skyline.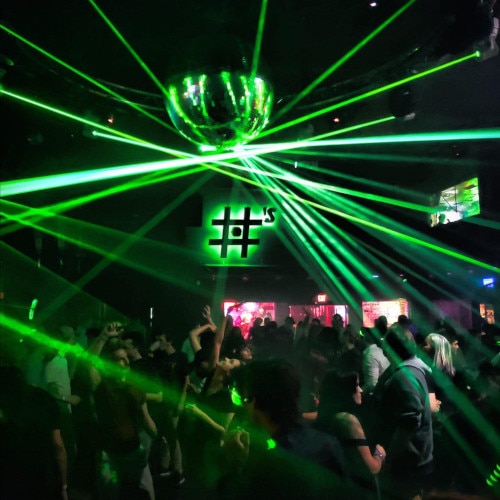 300 Westheimer Rd, Houston, TX 77006
When it comes to music, Numbers Night Club does it all. And it does it well. This superlative nightlife spot provides a consistent schedule of live bands for local music fans. On its nights off from hosting the biggest international artists and most exceptional alternative talent, Numbers utilizes its space to throw the most renowned video dance party in Houston. Standing strong after a quarter of a century, Numbers is a reliable, inclusive nightclub that creates a true sense of Texan community through music.