Meet Singles at the Best Los Angeles Bars & Nightclubs
Due to the recent global pandemic, online dating sites have seen more traffic than ever from singles who traditionally preferred to hit the city in search of partners. However, let's believe that the worst is behind! It comes the time for drinking locations to reopen and be filled with singles seeking adventures. 
With such a wide array of dating spots promising to put you in the driving seat for discovering like-minded connections, how can you be sure of the most fruitful places to focus your attention tonight for meeting a girl in Los Angeles?
5221 Hollywood Blvd, Los Angeles, CA 90027
If you fancy an immersive experience that will certainly brush off those dating cobwebs, simply head over to Harvard and Stone at your next availability to meet a diverse group of Los Angeles singles who know how to have fun. This buzzing bar offers a wide variety of innovative cocktails, regular live music, and occasional burlesque dancing sure to get your blood pumping. This location is a favorite of locals, so we recommend that you head over early to avoid disappointment.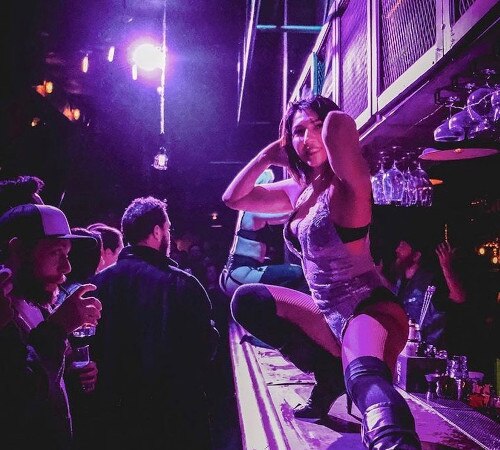 1936 E 7th St, Los Angeles, CA 90021
Since September 2015, Everson Royce Bar has drawn a remarkably wide range of singles, spanning all walks of life, making for a huge pool of potential partners available for a casual hookup or the beginning of a flourishing relationship that goes from strength to strength. With the diversity on offer, even the pickiest of readers can enjoy being surrounded by suitable attractive singles in a polished cocktail spot providing a unique selling point of bar bites, burgers, and arranged banquette seating perfect for starting a conversation with those in attendance.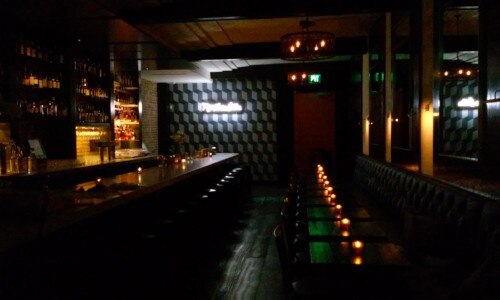 1533 N La Brea Ave, Los Angeles, CA 90028
Are you tired of wasting many a night cooped up indoors alone, wishing you knew the best locations to discover attractive, easy-going singles? Watch your tiredness fade away when you're having a blast in this enticing strip-mall bar, which has proven to be a hotspot for finding new lovers in Los Angeles. 
This place features a truly unique decor with hand-chopped cedar wood blocks spanning the walls, tree trunks expertly carved into tables, and beautiful elk chandeliers dropping down from the high-ceiling. The setting inside this location has paved the way for The Woods ever-growing in popularity in the city.
Happy Hour is available from 5 pm-10 pm/Mon-Fri; 7 pm - 10 pm/Sat & Sun. Popular DJs play sets Thursday, Saturday & Sunday!
1087 Manzanita St, Los Angeles, CA 90029
Perfectly situated in the very heart of Sunset Junction, 4100 Bar is a wonder of Los Angeles for singles looking to flirt the hours away in the company of equally chilled people looking to meet compatible individuals for a true feeling of romance. Offering an unrivaled intimate setting, this chill spot regularly attracts a selection of natives in search of new lovers. Enjoy relaxing in style, sipping handcrafted cocktails in comfort, surrounded by smoking-hot singles.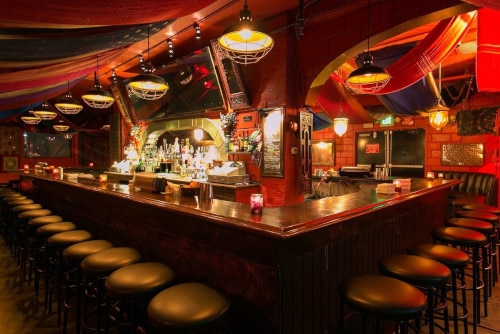 1611 N El Centro Ave, Los Angeles, CA 90028
Many popular locations in Los Angeles provide an ideal base to find singles for passionate dating experiences to develop. However, nowhere does this ring as true as Good Times at Davey Wayne's, a funky down to earth retro bar with unusual garage sale décor lining the premises provides an eccentric atmosphere perfect for the development of new love interests. Whether you're looking for a delicious BBQ snack or a fantastic day/night out, Good Times at Davey Wayne's needs to be visited whenever you desire to find a native hottie in Los Angeles.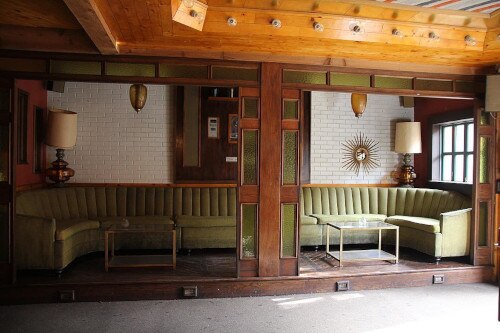 515 W 7th St 2nd floor, Los Angeles, CA 90014
To change your dating successes in Los Angeles, arrange some free time on an evening and make the short trip over to Seven Grand. Create memorable experiences with a huge range of different types of women looking for local guys capable of showing them a magical night out in the city. Whether you're mature or young, this super-stylish watering hole serving old school cocktails and a broad whiskey selection need to be added to your list of venues to attend.

3612 W 6th St, Los Angeles, CA 90005
The Normandie Club has proven that it's a worthy addition to our extensive list of singles bars that show promise for people looking for new dating opportunities, be that a long-term relationship or a lustful one-time experience in the bedroom. Situated right in the heart of Koreatown, this unique club offers both classical and new cocktails designed to enable your smooth-talking side to come out and shine amongst a sea of single local people searching for partners!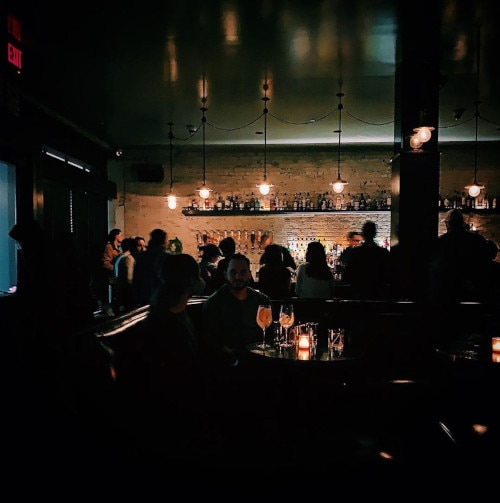 6255 Sunset Blvd, Los Angeles, CA 90028
The Well Lounge is up there with the best of all cocktail spots in LA. It offers virtually unrivaled service and intimate interior design, creating flirty scenarios consistently that can be used to break the ice with an eye-catching hottie. Fred Sutherland was the mastermind behind the interior décor, with the whole idea of cascading martini glasses in the center of the bar. Music lovers are drawn to this bespoke lounge in search of wild nights out in the company of compatible people living locally. Asie from attracting local crowds, The Well Lounge captures the desires of people living further away, who simply love everything on offer in this well-lit nightspot.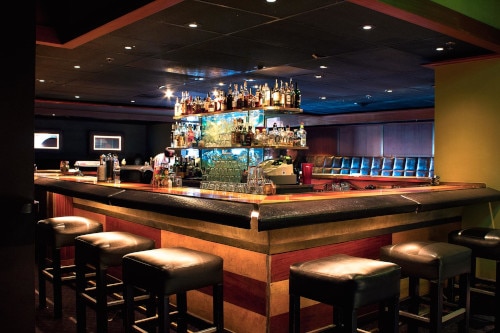 2611 Hyperion Ave, Los Angeles, CA 90027
For those of you who aren't attracted by the hustle and bustle of Los Angeles city life, The Friend provides an exceptional 90's style location to enjoy a few quiet drinks while chatting with a selected handful of attractive singles. If you prefer a more hands-on drinking session, better for conversing with many local people in a shorter time, simply visit on the weekend when this place is packed out wall to wall.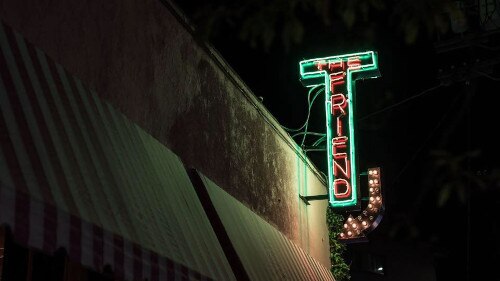 1233 Vine St, Los Angeles, CA 90038
In this mixology-focused bar, you're in for a brilliant day/night out where you can be the center of attention or take a back seat and enjoy being a part of the warm, friendly atmosphere. Sassafras Saloon is a welcoming lounge where everyone can feel at home regardless of creed, even from your first visit. With great tasting whiskey being served daily to all punters and a broad selection of Southern-inspired food on the menu, enjoy a memorable experience when you next visit. Oh, we nearly forgot to mention the happy hour drinks specials, enabling premium intoxication levels at a cost-effective price, leading to more adventurous flirting and nights full of fun!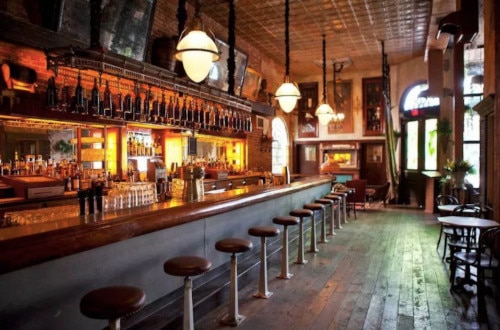 428 E 2nd St, Los Angeles, CA 90012
There's nothing quite like a woman's touch, clearly proven by this excellent destination for singles who are drawn into the well-decorated premises. Since their inception, The Mermaid has grown in popularity to the point that this cocktail bar is often brimming with singles hoping to find someone special. The longer you stay, the more likely you're going home with a newfound woman seeking the same dose of adult fun as you.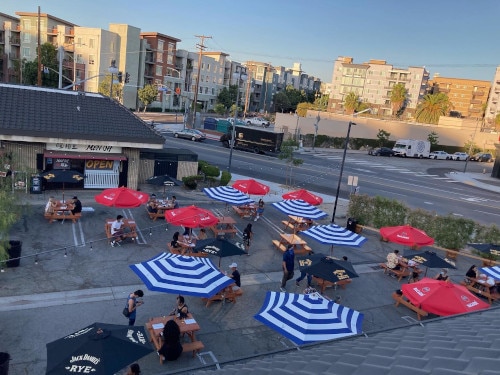 Station1640
1640 N Cahuenga Blvd, Los Angeles, CA 90028
Station 1640 offers a nightlife experience like no other here in Los Angeles. Regularly featuring top DJ's to play to the adoring group of fun-loving locals in attendance, this colorfully designed, well-lit nightspot is the perfect place to enjoy a wide range of different events. With state of the art lighting systems and world-class audio available daily, Station1640 is up there with the top contenders for the title of the best nightspot for singles in LA! 
617 S Olive St, Los Angeles, CA 90014
Are you looking to relive the days of your youth, rolling back the years and leaving the 21st century for a brief period? If so, make Cicada Club the next spot you make a trip out to for a once in a lifetime night where everyone leaves their troubles at the door. The golden age ambiance virtually sweeps people away with a jovial spirit ideal for discovering new partners, with the potential for a relationship to begin based on your shared love of great music in an old-style but still trendy upbeat setting.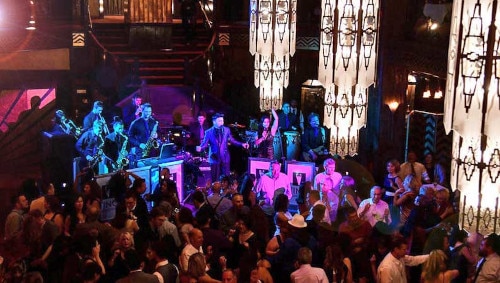 1642 N Las Palmas Ave, Los Angeles, CA 90028
For everyone 21+, Sound Nightclub offers a fruitful environment to get chatting with a set of singles, always looking to enjoy a wild experience where anything goes you've been hoping to find. This immensely popular nightclub has seen more than its fair share of love stories being created, and this trend shows no signs of ending anytime soon. As a result, you have the ability to attend this boisterous venue filled with energy-filled singles looking to find local love interests at the most suitable time for you and guarantee that you will meet the hottest chicks of Los Angeles.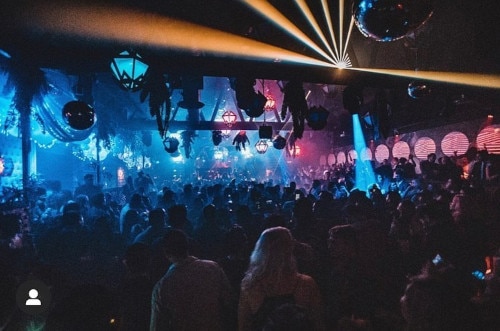 1038 S Hill St, Los Angeles, CA 90015
The Mayan is a reformed nightclub with an electric vibe provided by the high tech audio system and the thrill-seekers in attendance. Unusually this club attracts the same faces regularly, with a large proportion of visitors classing themselves as "locals." 
While it's easy to see why The Mayan attracts a plethora of outgoing conversation-starting people, as time passes, it's becoming increasingly difficult to see why you're not enjoying a wild night out with frolicsome people as often as possible. After all, to meet new singles, you need to be in the places they call their home from home, and The Mayan is certainly a fantastic choice.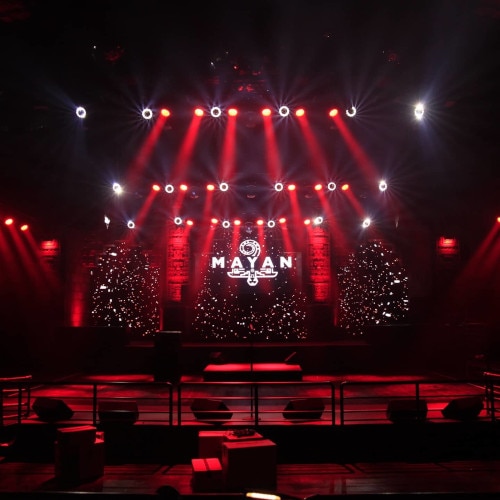 1735 Vine St, Los Angeles, CA 90028
Avalon Hollywood & Bardot can be found at the intersection of Hollywood and Vine 1735 North Street by following the sound emanating from inside this buzzing hotspot for singles activity. Previously named "The Hollywood Playhouse" and "The Hollywood Palace," to name just a few, this vibrant nightclub is home to a group of native Los Angeles residents who set the pace for the evenings. The premises was formerly a theatre, developed back in 1927, allowing for a true taste of the history-steeped within the building!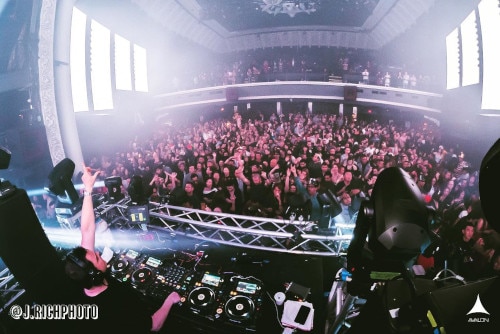 811 Wilshire Blvd 21st floor, Los Angeles, CA 90017
Elevate Lounge delivers a go-to location for Los Angeles singles looking to make their next dating connection. Upon arriving at this immersive nightclub, your senses will be all encompassed immediately; with booming sounds and bright lights, this place creates a volume filled setting where you will definitely find someone ready for some hot adult fun. In this self-proclaimed ultra-lounge, it's only ever a matter of time before you're flirting with an abundance of hot singles, also looking for a new lover.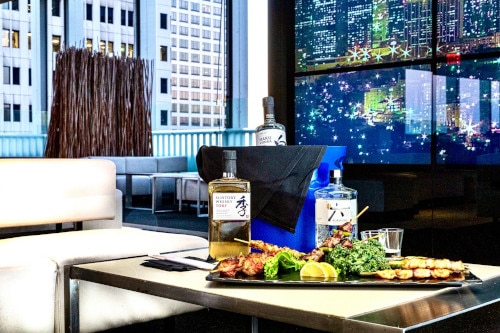 1123 Vine St, Los Angeles, CA 90038
Sexy men and women alike can be found in huge numbers soaking up the animated atmosphere that The Three Clubs has to offer. When you choose to visit is totally your call. Enjoy being able to rest easy, safe in the knowledge that you can always find like-minded people to chat and flirt with for the duration of your visit to this ever-growing singles location. Providing excellent service to everyone in attendance, to die for cocktails and a selection of great-tasting, freshly prepared snacks and food, why go anywhere else than this dark haven?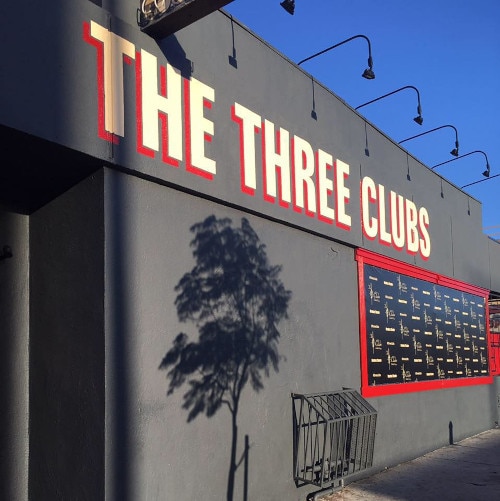 336 S Hill St, Los Angeles, CA 90013
If your idea of a great night out is fast-paced Latin dancing certain to get the blood pumping, make La Cita Bar the next club you shower with your presence. La Cita Bar is located within the heart of Downtown Los Angeles providing an excellent location perfect for hotel hookups with like-minded women looking for adult fun! 
Regardless of whether you've got experience with Latin dancing or are a complete newbie, you're made to feel right at home here, where mistakes are welcomed and not shamed. With such a welcoming atmosphere to all people, this popular dance club is a must-visit destination in LA.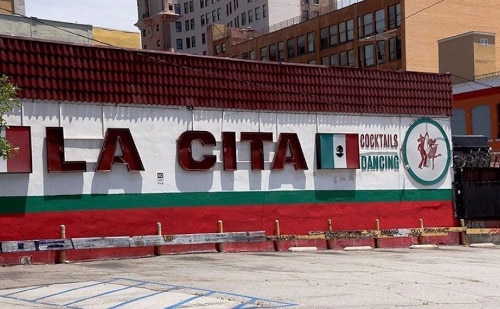 1725 N Hudson Ave, Los Angeles, CA 90028
Finding this underground, well-hidden drinkery is never an easy task. Primarily because it's located underneath an apartment complex down a back alley. However, when you set foot in the doors of Dirty Laundry Bar, watch your troubles and stresses of everyday life evaporate instantaneously, replaced by the desire to flirt and dance with attractive locals developing new intriguing bonds. 
Dirty Laundry Bar is known to be super busy within an hour or two of opening. It's because of the exceptional sound systems and ultra-high-tech lighting. So we find it best to visit earlier on in the evening if you're looking to be served quickly. If not, wait for an hour or two and make your presence felt later while being encompassed by a wide selection of potential dating partners.