9 Lesbian Dating Tips You Probably Don't Know About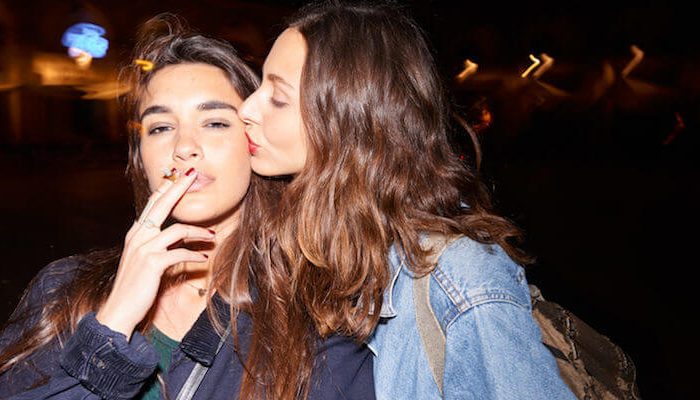 The gay dating scene for both men and woman isn't easy. While you probably won't struggle in finding a date you might find it hard to decide what to do or how to even act on a first day with other woman. This is particularly true if you are new to the scene.
We have 3 lesbian dating tips that will help you not only have a successful date but you won't need to Google 'how to date a lesbian' anymore.
#1 Unleash Your Creativity on a First Date
First dates always seem to involve going for a coffee/drink or an event of some sort. One of the best lesbian first date tips is to get creative about what you do. Sitting in a coffee shop talking for 3 hours might let you get a better insight into the other person but will you not get bored?
Go to an art class or volunteer for the day at an animal shelter. They key is to do something a bit out of the ordinary so go on a date together that you will both remember even if it doesn't lead to anything serious like a relationship or even seeing each other again.
#2 Think About Who You Jump Into Bed With
Lesbian kissing tips on a first date often lead to sleeping with each other. Maybe this is what you are after and if so then go right ahead! We recommended exercising some caution.
You don't want to get emotionally attached to someone that you might never see again. It will just make the rejection all the harder to accept. A good lesbian dating tip is to hold off on hooking up with another woman unless that is the only thing you are both after.
#3 Get Rid Of the 'Single' Notion
OK, so neither of you are in a relationship at the minute and you are out on a date but no-one is really 'single'. Lesbian dating rules dictate that you should dispel the myth that the other person and yourself are completely free.
Being caught up on the memories of an ex or one night stands blurry the lines a bit when it comes to lesbian dating. Accept that both yourself and your date come with a past and that you both have other people in your life because it will make dating another lesbian much easier.
#4 Look for a Reputable Lesbian Dating Site
Dating sites offer a great platform for lesbians to meet and flirt. Make sure the website or app that you choose is trustworthy and accepts lesbians. When setting up your profile, identify that you are a woman looking for a woman. Also, highlight what type of relationship you are seeking: either short-term or serious relationship, casual dating, or you just want to have fun. In turn, this will help you to find your compatible date fast.
5# Don't Overshare Information About Yourself on the First date
Although your first date might be a pressure moment, you should not overshare. Don't share details about your salary or how much money you have in the bank. Avoid talking about the home you own and the vehicle you drive. Also, revealing information about other people often sounds gossipy. As such, avoid oversharing about your family or friends' personal lives. Instead, try to focus on how you and your potential partner connect emotionally.
#6 Be Polite and Keep Time
Nobody wants to go out with someone rude. Be nice to your partner, and show up on time. Lesbians appreciate a good conversation. So you should listen actively to what she's saying. Before you respond, wait until your partner has finished talking. Ask more questions than the answers you give. Remember everything your date will tell you, including what type of music they like and the foods that they hate. Being a good listener will allow you to learn more about your potential partner and see if you are compatible. You will also know how your date expects you to treat them. Lastly, don't assume your potential partner will pay the bill because she's the one who asked you out; you can offer to pay the bill.
#7 Send Them a Text After Your First Date
If your date went well, you should send your potential partner a text message within the first 24 hours and tell them that you had a great time. Doing this will open up a chance for further conversation and more dates.
#8 Be Authentic and Show Your True Self
While you shouldn't reveal everything about yourself on your first date, you should keep it real and avoid pretending to be someone you are not. It's okay to tell your date that you are nervous, and it's your first time dating a lesbian.
#9 Have Fun and Don't Overthink Things
Because the first dates have lots of unknowns, you can easily fail to control your imagination. Don't over-prepare for the date: it's not an interview. You can have several talking points in mind that will keep the conversation going, but your date won't like it if they think you are reading from a script. Instead, go with the flow and have fun.
Lesbian Dating Tips That Will Blow Your Mind
These 3 tips are sure to make you a bigger player on the lesbian dating scene.
Dating advice for lesbians can be hard because nothing is ever simple. People are complicated and past relationships are even murkier. Remember to let go of any inhibitions and simply embrace being on a date with someone else that obviously has an attraction to you.
Remember to hold off on sleeping with someone if you are looking for a serious relationship as it can take its toll on you mentally if it doesn't work out. Get creative with your dates and accept that everyone has a past. Follow these lesbian dating tips and you will have a great time meeting new people and perhaps you will even find your life partner.