The Best Jacksonville Bars & Nightclubs to Meet Singles
Typically, Jacksonville dating spots have always been the best bars and clubs that the city has to offer. Nowadays, with the myriad venues on the local dating scene, native singles are often left flummoxed as to the best choice of hookup hangout. More so, if you are single and date-less, where do men go to meet a girl in Jacksonville? 
Luckily, the answers to countless dating dilemmas are right here onscreen. Simply meet singles online via a dedicated Jacksonville relationship website, then hook up for fun at any one of our favorite bars and nightclubs listed below. Could you think of a better way to spend your time in isolation during the Covid-19 pandemic? Put it to good use, meet a match onscreen to score a date IRL when the time is right. We've done all the hard work for you.
115 W Adams St, Jacksonville, FL 32202
Many-a bar describes its speakeasy-esque ambiance but nowhere achieves it with such contemporary funk as The Volstead. Hipster bartenders give classic handcrafted cocktails a tantalizing updated twist, all the while transporting you back to the swag and style of the 1920s underground. It's lit. Sometimes literally. For a date with a difference, arrange your visit for a Sunday when the bar hosts its regular swing dancing event. Shimmy down on the dancefloor, then cozy up at a candlelit table.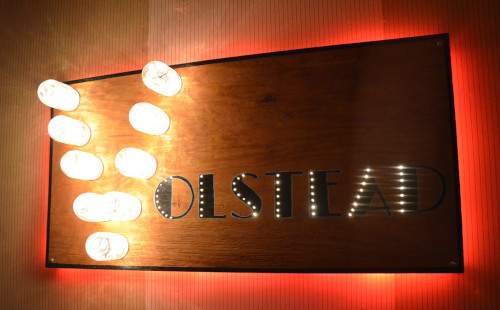 123 E Forsyth St, Jacksonville, FL 32202
Just a hop and skip away from the landmark Florida Theatre, Dos Gatos is a much-loved martini lounge in a prominent city-center position. Amongst native Floridan singles, this joint is regarded as the OG handmade cocktail hangout, while its unfaltering popularity supports the claim. When it comes to dating, Dos Gatos does all the hard work for you with creatively concocted cocktails that are bound to blow her away. As an added treat, you're bound to enjoy the regular evening entertainment ranging from games nights to live music.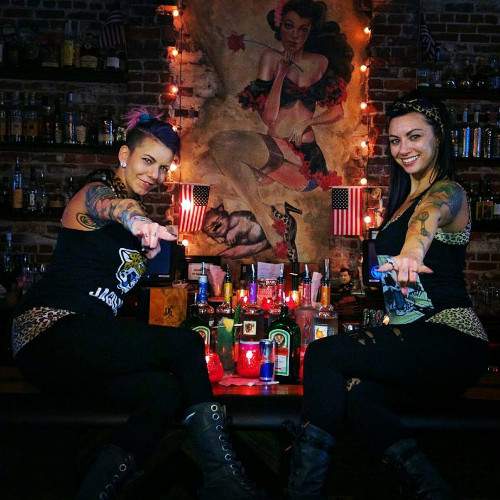 1406 Hendricks Ave, Jacksonville, FL 32207
On those hazy days when the summer sun comes out strong, Sidecar is a great date destination. This uber-chilled saloon completely nails its laidback atmosphere, putting shame to any other venue that's ever claimed the same vibe. Brick-wall interiors decorated in a stylish spherical design meet a super cute outdoor patio, where men and women hook up to sip their tipple of choice over a casual, flirty conversation. Expect a wide menu featuring newly innovated cocktails, microbrews, and countless whiskeys.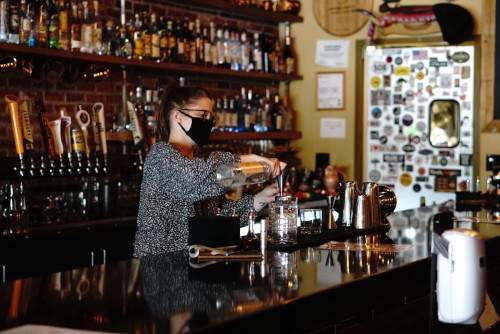 1534 Oak St, Jacksonville, FL 3220
Do you sense a dinner is on the card for you and your online match? Ease your way into the formality of dining out with dates at the cash Black Sheep Restaurant. This blasé bistro is modish in all the right ways, with its rooftop seating, sleek design, and its fresh, locally-sourced food menu. Yet, it succeeds in evading any air of pretension. Meet to eat, then share suggestive small talk over signature cocktails from the restaurant's full bar service.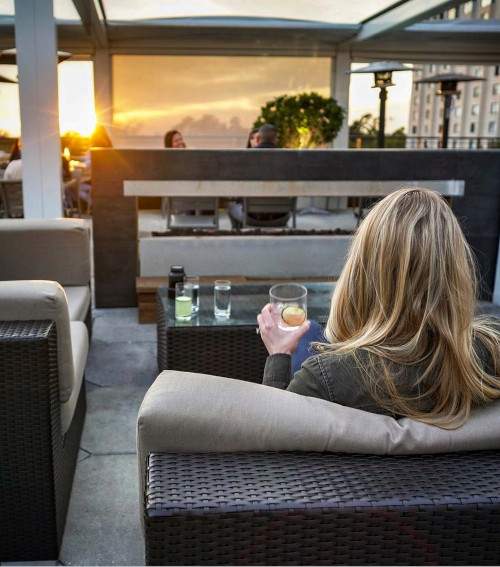 1269 King St, Jacksonville, FL 32204
When the young at heart come out to play with the friends with benefits in Jacksonville, Keg and Coin is the top taproom of choice. Much more than a bar, this virtual playground is oozing with nostalgia, providing its patrons with the chance to replay all the very best arcade games from the modern retro era. Along with the 15 local and international draught beers on offer, you can find your favorite foreign ales pre-packed in the store. The perfect spot on the dating scene to meet that girl who's not like the rest.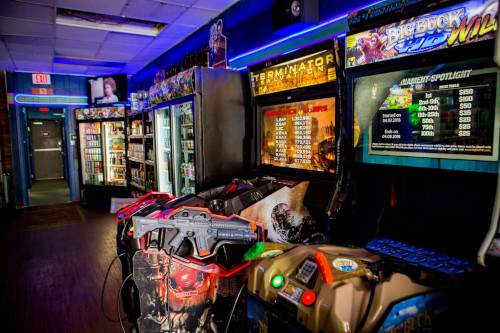 333 1st St N #150, Jacksonville Beach, FL 32250
The Shim Sham Room is Jacksonville Beach's new kid on the block, but don't you dare underestimate its potential. Men looking for a nonchalant setting for their next rendezvous will dig the too-cool mood of this comfy rock n' roll venue. Multiple big bars, simple but satisfying pub grub, and professionally adept mixologists make for an enthusiastic evening. After all, The Shim Sham Room 'takes pleasure in your leisure.'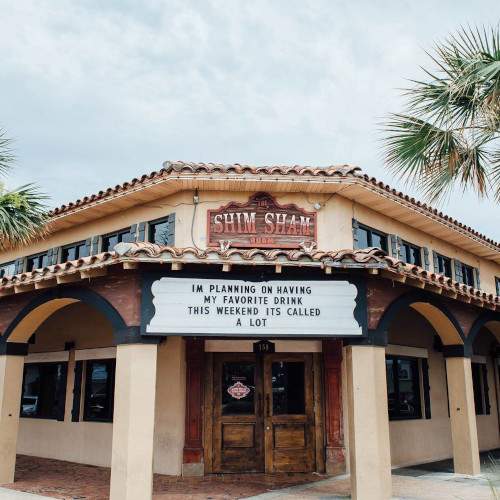 2 Lemon St, Neptune Beach, FL 32266
Take just a half-hour ride from Jacksonville city center for a hot hookup at Neptune Beach. Slap-bang at the heart of this dreamy date location, the Lemon Bar is a carefree surfer bar with a seaside patio to die for. After an afternoon of frolicking in the sand, make waves of your own over cocktails and light bites against a backdrop of the striking, unspoiled ocean. Opt for the in-house special, the Lemon Bar Freeze, at this multi-award-winning beach bar. Pay it a single visit, and the reason for its untiring popularity will be perfectly apparent.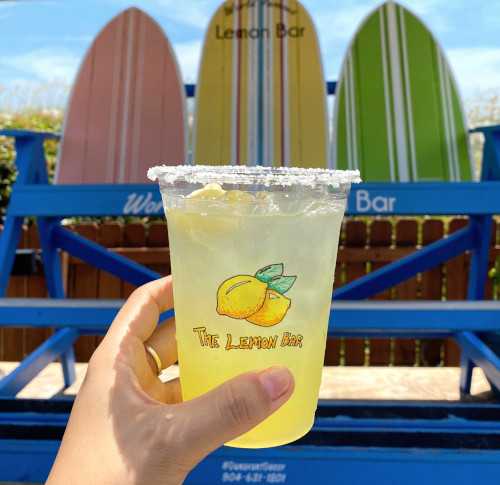 315 E Bay St, Jacksonville, FL 32202
Looking to make a quick pit stop for a drink with a local lady friend? The Justice Pub is a dynamic downtown haunt that entices you in for one but sees you stay for several more. Complete with all the watering hole essentials from arcade games and pool to a jam-packed schedule of live evening entertainment. Stop by for simple drinks and a great time. No pressure.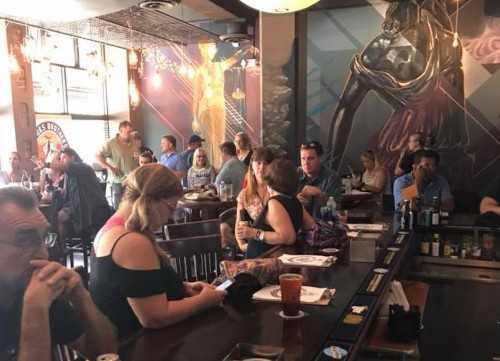 528 1st St N, Jacksonville Beach, FL 32250
No place serves up those jaunty Floridan feels quite like Flask and Cannon. This airy hut is a joy to behold as customers are greeted with friendly staff donning bright and bold attire, in keeping with the atmosphere of this buzzy beach bar. Rustling up exotic cocktails and countless rums alongside all our favorite finger foods, Flask and Cannon's tiki bar menu is a tropical taste sensation.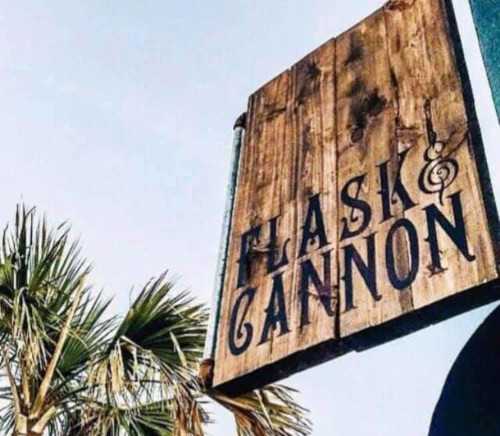 514 1st St N, Jacksonville Beach, FL 32250
Nowhere in the world does nightlife tomfoolery quite like the Irish. The sheer quantity of pubs operating in Ireland's honor is a testament to that! Whether you're on your tod or in a relationship, Lynch's Irish Pub hosts a whole lot of craic, keeping customers entertained with live music and trivia nights amidst its eccentric décor. Visit to meet laidback local men and women or to share traditional Irish fare and a whiskey shot with a date. You're sucking diesel now.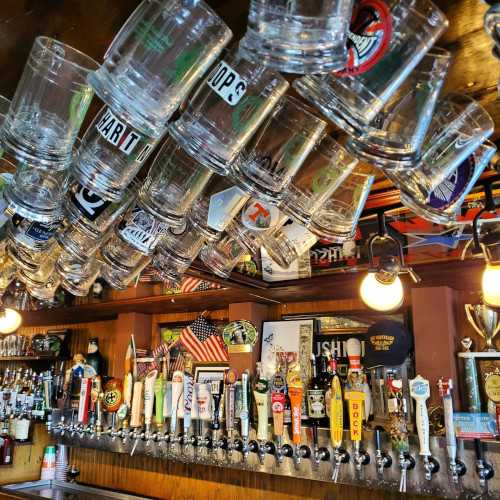 927 King St, Jacksonville, FL 32204
Rouge is a little bit of all the right things, combining a speakeasy attitude with industrial-chic décor and quirky modish features, from Mason Jar cocktails to LED-lit letter signage. What's more, in identifying as a whiskey bar, this hideout instills an air of refined ambiguity a place where people who know their drink come to drink. Hook up with that certain someone here to enjoy an evocative encounter by the Riverside. Just be sure to capture a memo of the night with an obligatory photo in the bar's locally renowned bathtub.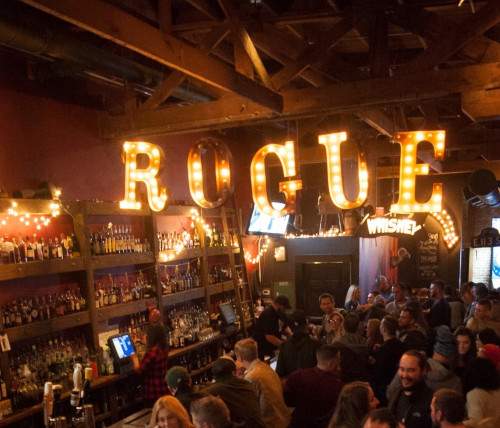 315 E Bay St, Jacksonville, FL 32202
No doubt about it, River and Post is a real classy restaurant for a newly-dating couple. Since its opening in 2017, this upscale eatery has invited customers to dine on refined gastronomic delights before sipping handcrafted cocktails in the contemporary rooftop bar. Aside from its mouth-watering steaks and seafood, it boasts unrivaled views across the city and river this contemporary spot is a classy choice on the downtown dating scene.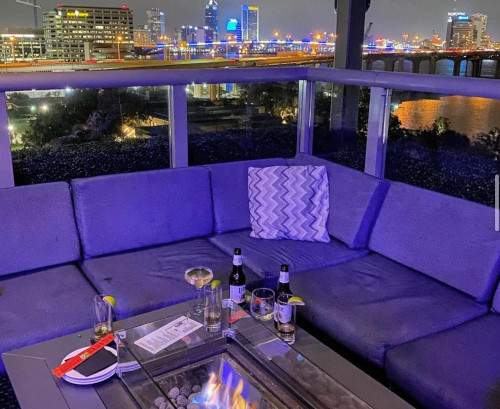 333 E Bay St, Jacksonville, FL 32202
You want it a taste of everything Jacksonville's nightlife scene has to offer without the stress of bar-hopping from one venue to the next. Element Bistro Bar & Lounge has your back. Don't be deceived by the bistro's by-day foody focus. By night, Element knows how to throw a party, with its adjacent nightclub hosting live events from huge names in music. Come together to appreciate an authentic underground club culture a la the raves of the 1990s.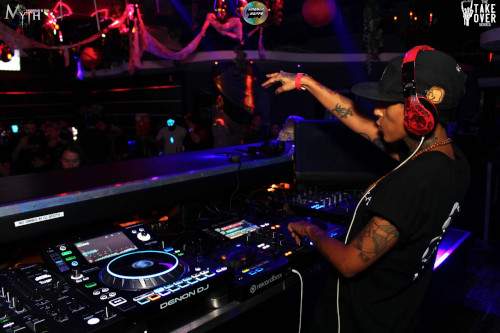 711 Edison Ave, Jacksonville, FL 32204
Following a renovation in 2012, InCahoots gained a new lease of life, which brought about four new LGBT-friendly bars at one venue. Attracting people of every gender, race, and sexual orientation for over 15 years, InCahoots invites you to come as you are, single or in a relationship, to enjoy some of the city's best drag shows, 2-4-1 cocktails, and frequent events. The popularity of this late-night spot shows no signs of simmering down – it's on fire! And it's only set to burn brighter with every nightlife award it bags!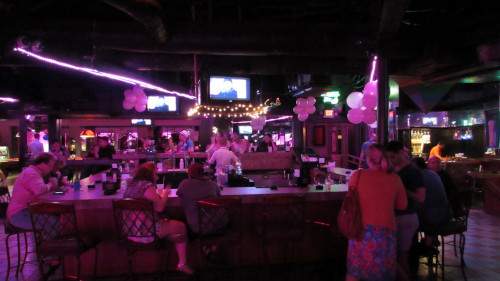 8136 Atlantic Blvd, Jacksonville, FL 32211
Did any era do drinking and dancing better than the 1950s? We think not. And '57 Heaven is a tribute to all the be-bopping hops of times gone by. Take your date back in time to live all the best bits of the good old days. With a huge dancefloor and live disc jockeys playing all the top hits from the golden age of rock 'n' roll, twist together for a tantalizing, teasing evening. Go ahead and accept '57 Heaven's invitation to 'Bop Til You Drop!'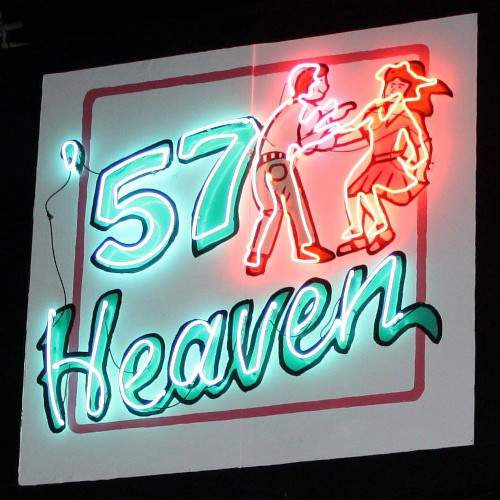 4219 St Johns Ave, Jacksonville, FL 32210
First opening its doors in December 1991, the Eclipse nightclub is now the mainstay of the Jacksonville clubbing scene. When you're feeling the urge for a night of die-hard dance debauchery, there's really no place better. Whether you visit for G.i.N. Goth Night events, don your most eccentric neon for Sunday's 80s disco, or hook up Wednesday for $1 beers and free pizza, Eclipse never fails to pull a full, diverse crowd.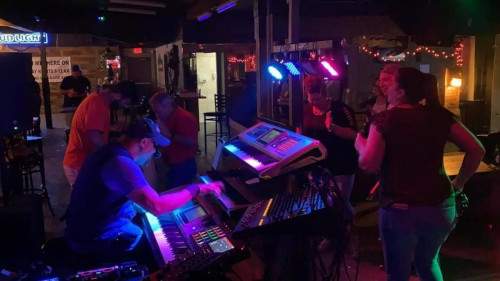 925 King St, Jacksonville, FL 32204
Don't fall under the misconception that all nightclubs are hosted in bare warehouses with nondescript exteriors. theLOFT is a tremendously trendy bar that enchantingly transforms into a club once the sun falls. Move up beside your match as they twerk-it to top dance hits mixed by live DJs. Or if you want to feel the mood escalate to the realms of an erotic encounter, hit the chilled back bar to sip cocktails and schmooze.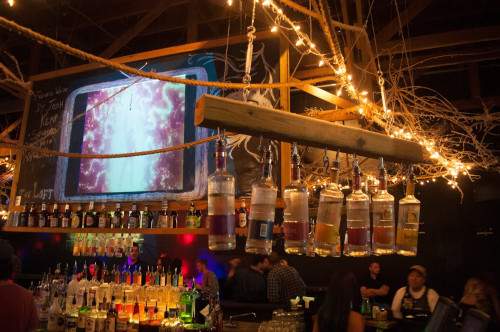 2578 Atlantic Blvd, Jacksonville, FL 32207
It's time to go big or go home – so go Club Libre Ultra Lounge. Forget all the cutesy bars and clubs that have come before it this vibrant venue is about to bring the house down for your night on the town. Men and women who love all-things Latin will love this captivatingly effervescent Caribbean club. Hook up here to indulge in Cuban cocktails to a soundtrack of alluring authentic Latin tracks. Make ours a Cuba Libre!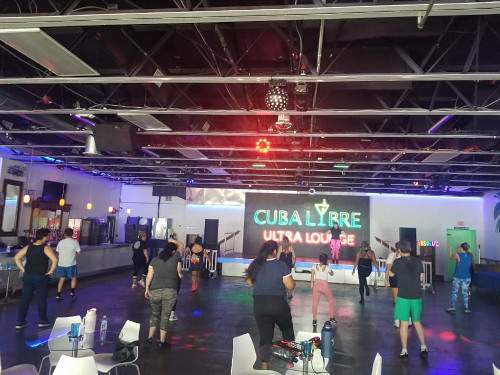 333 E Bay St, Jacksonville, FL 32202
Myth is a feel-good inclusive nightclub that encourages its guests to immerse themselves in all the love that Jacksonville has to give. Hook up with a casual partner at this trendy venue to lose yourselves in the music and light creations of International DJs. Slow down the pace and heat up the mood with a spot of flirty conversation on the balmy bistro area. Myth is a great place for open-minded friends with benefits, of all orientations, who intend to see that their date holds out 'til dawn.