The Best Denver Bars & Nightclubs for Men to Meet Singles
Trawling the Web for the best Denver dating spots to enjoy once the dust settles post-pandemic? You've hit up the hottest of search results, for sure. While the impact of Covid-19 might mean you've not been up to your usual dating antics of late, you can meet singles online and use your time in isolation wisely. Hook up onscreen to form the foundations for a real-world date as soon as it's safe. There'll be no need to worry about where to meet a girl in Denver. Chat, flirt, have fun on a local dating site with native ladies, then hit up the dating scene in your area of Colorado. Take your pick from 20 of our favorite bars and nightclubs. 
1543 Champa St, Denver, CO 80202
Bare brick walls, dark wood bar stools, ornate pineapple-clad bars… Union Lodge No. 1 is a trendy speakeasy-esque spot for a hot date. Settle into your Prohibition-era surroundings to sip on specialty cocktails, crafted to a standard that suggests they could have been transported directly to your table, straight from the late 1800s. A great place for a hookup with friends who might become something more.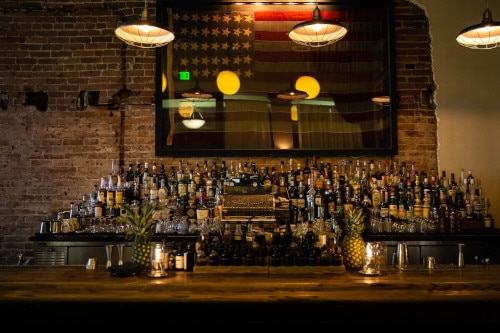 1280 25th St, Denver, CO 80205
If themed décor isn't your thing, Death & Co. Denver does simplistically sophisticated cocktails perfectly. What's not to love. The RiNo Denver baby of NYC's highly-acclaimed cocktail bar, this venue oozes just as much class as its older sibling. Plush electric blue sofas, brass light accents, and Soho-style windows make for a classy space to enjoy table-service drinks over a flirty conversation.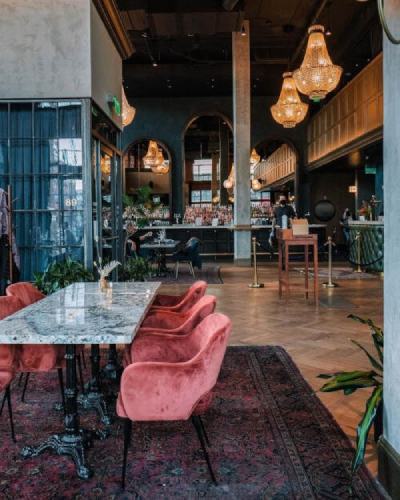 2376 15th St, Denver, CO 80202
The oldest standing bar in Denver, this jovial joint has been serving up craft beers and strong spirits since the mid-1870s. What's more, its popularity has gone from strength to strength with patrons ever since. Gentlemanly to its core, whether you're keen to impress your match with a distinguished drink or a fine plate of hearty food, My Brother's Bar will not deliver on all counts. The space preserves its laidback ambiance by playing subtle crescendos of classical sounds sporadically from its speakers. Stop by this spot with your date for a beer and a burger.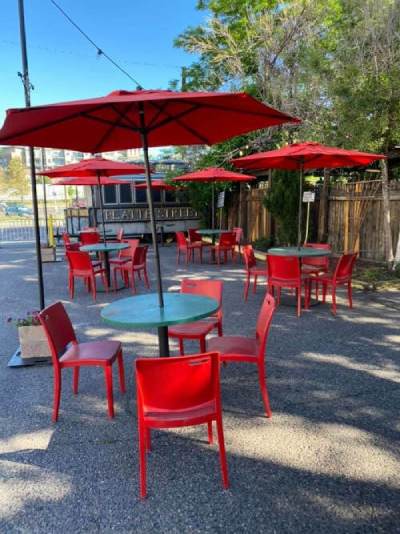 530 E 19th Ave, Denver, CO 80203
Who knew that stopping off for an ice-cream Uptown could be the start of something so wild? While it might be a challenge to resist temptation and tip-toe past the gelato, the best of the sweet treats is secreted towards the back of Frozen Matter. Retrograde is the wackiest space on the Denver nightlife scene. With low purple lighting and OG-vintage accents, such as horsehair seat pads and statement circular lamps. Visit to be transported into space for a cocktail date night that's out of this world.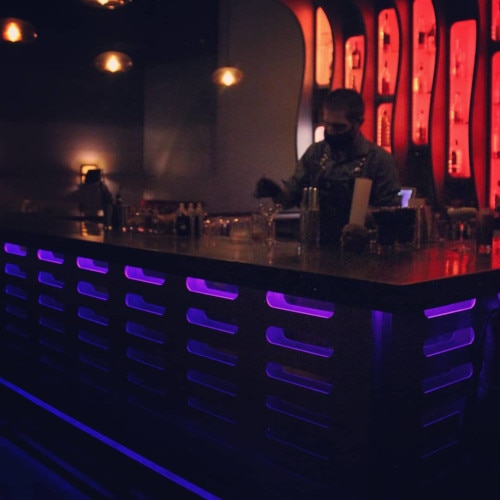 218 S Broadway, Denver, CO 80209
Mini breaks to tropical islands may be off the cards right now, but you can bring the palmy nights to life at Adrift. Specialising in all-things rum, this tiki bar is a true taste of paradise for people who have a taste for tropical cocktails. Miles away from the shoreline yet somehow serving up a vivacious dose of Vitamin-C to anyone who crosses its hatches, go Adrift for great fun, strong drink, and delicious Polynesian grub.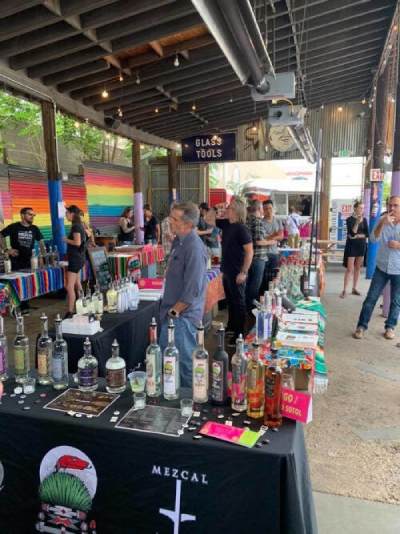 1380 S Broadway, Denver, CO 80210
In a rather punny play on words, Dive Inn is the Denver bar with a boat at its heart. Quite literally. Taking everything you know and love about neighborhood dive bars and pushing it out to sea, this nautical-themed fun bar is a delightful place to date. Head down to South Broadway with your four-legged friends to sup cheap drink on the patio, play ping-pong and pool, and satisfy your hunger with tasty Tex-Mex plates.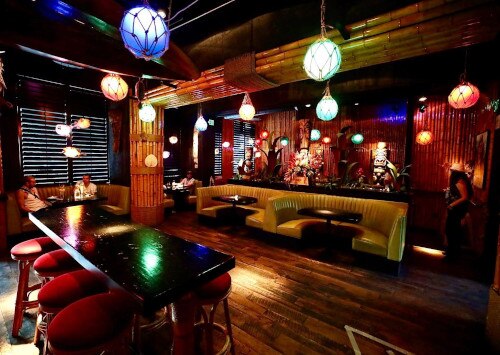 2015 Market St, Denver, CO 80205
When you want to upgrade your date with casual friends from 'drinks' to 'dinner and drinks,' the ViewHouse Ballpark is the ideal place to up your game. With its spacious outdoor patio area, free events, locally renowned happy hour offers, and extensive music and entertainment schedule, this bistro does a little bit of everything brilliantly. Expect dishes conjured up from locally-sourced produce, designed by the city's most highly-skilled chefs, served alongside a chilled glass of your choosing from 35 local taps.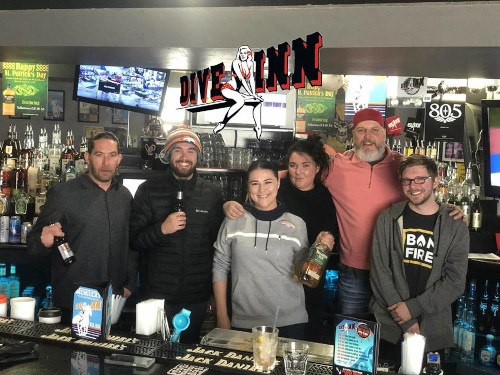 2927 Larimer St, Denver, CO 80205
Effortlessly trendy, Finn's Manor is the bar to visit with any hipster women you match online. The tap's old-world vibe is balanced by its modish industrial features, from exposed chrome piping to LED tube-light ceilings. Truly, this is where all the pretty single people go to hang out, drink from a menu of craft cocktails and beer, and mingle with new native friends. Head outside to snatch a bite to eat from resident food trucks amidst too-cool environs.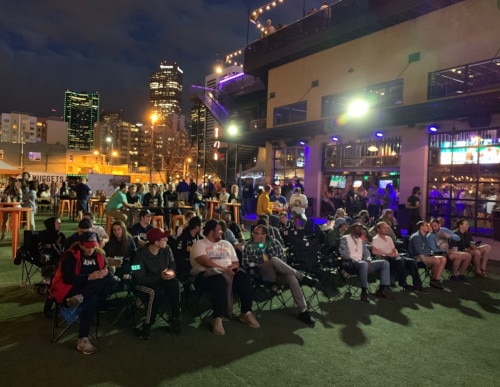 1735 19th St, Denver, CO 80202
Get your dancing shoes ready as upon your arrival you'll be shuffling and grooving to the latest dance classics in the company of people who share your idea of a fun night out in Denver! From Thursday – Saturday, local singles have the option to visit their favorite drinking location and enjoy deliciously made drinks and cocktails on-site whilst flirting with great potential dating matches. 
Due to the Covid-19 situation, Sunday – Wednesday opening hours are reserved for pre-booked parties and functions.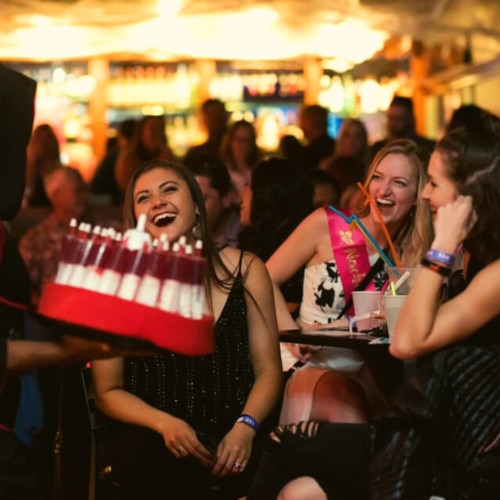 3416 E Colfax Ave, Denver, CO 80206
There's no place in Denver so smooth as the PS Lounge. Serving regulars for 40 years, the tavern has built a reputation for wooing women with complimentary roses and pleasing loyal patrons with free strong shots. With its interior designed to take you back in time to the midst of the 1970s, shuffle into a booth surrounded by trinkets and treasures to share stories over a drink or two with your new boo.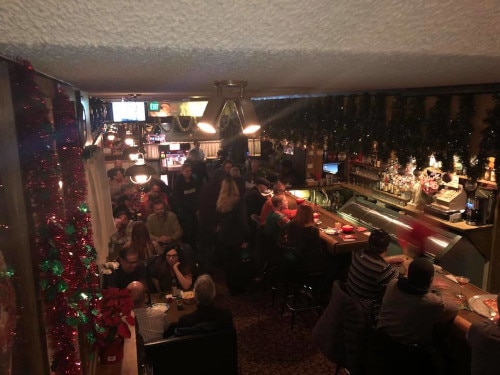 2015 E 17th Ave, Denver, CO 80206
A down-to-earth drinkers bar is often the best spot for men to meet a new partner. With its nonchalant atmosphere and outlandish interiors, this happening hole is a ready-made hot date destination. With no pressure to perform to upscale expectations, The Thin Man welcomes you as you are, encouraging a genuine connection, free from pretenses, between single friends. Chill on the outdoor patio with in-house infused vodka, at a top Denver bar that doesn't ever take itself too seriously.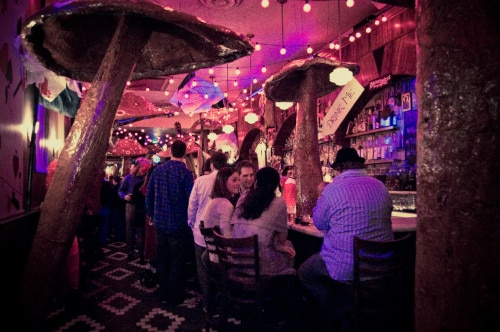 980 Grant St, Denver, CO 80203
Down by Colburn Hotel and Apartments sits Charlie Brown's Bar and Grill, a home from home kind of hostelry. Offering a unique entertainment form, native tipplers visit this traditional tavern to indulge in love piano-side sing-alongs. Reigning as one of the best bars in Denver, surviving since the close of the Prohibition period, the bar's popularity knows no bounds, with famous fans including Jack Kerouac and Bill Murray.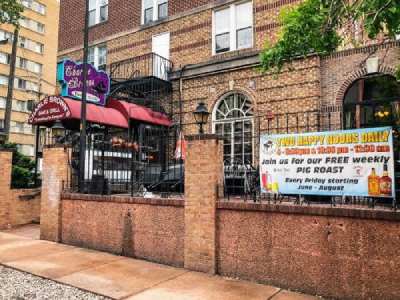 1919 Blake St, Denver, CO 80202
Keep things casual by arranging to meet your date for Philly Cheese Steaks and craft beer at the Falling Rock Tap House. If you know you're likely to feel nervy when it comes to hooking up, this unassuming pub will summon a sense of calm. Perch at the bar, cozy into a booth, or kick back on the couches, with ample seating to suit your preference. Mooch about to make the most of the lower-level dart boards and pool tables, to make the most of those easy conversation starters.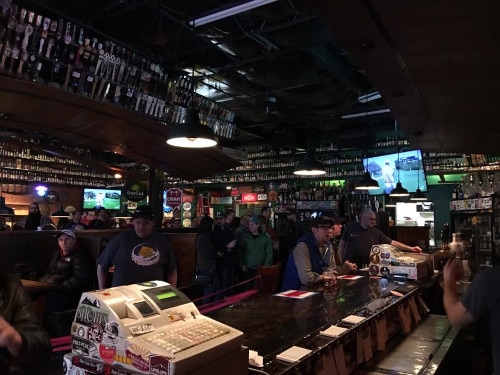 1330 27th St, Denver, CO 80205
For one moment, stop and reminisce of the post-war era all the romance, and wonder, and all that jazz. Nocturne takes the charm of the period and brings it into the 21st century, with an art-deco venue fit for the fashionable image of the RiNo Arts District. Situated in an unsuspected old warehouse, the jazz spot delivers an artistic fusion of fine wine and dining, craft cocktails, and alluring live music from local performers.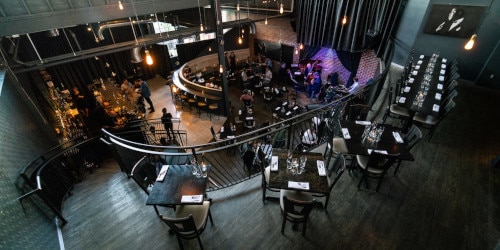 1962 Market St, Denver, CO 80202
When the sound of jazz speaks straight to your soul, but you want to keep company for a little later than Nocturne allows, El Chapultepec awaits. Forget all you thought you knew about the nightclub scene this suave joint just radiates refinement. A great after-hours option for men who want to show their women a good time, complete with live entertainment and authentic Mexican fare.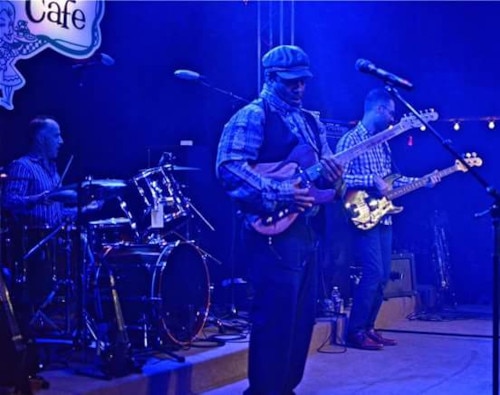 1136 Broadway, Denver, CO 80203
Iridescent strobe lighting and sprawling dancefloors – where better to take your relationship to the next level than at Temple Nightclub Denver! A lavish late-night spot known for its modish design and exceptional client service standards. Lose yourself all night long to amid a trancey mix of light shows and live music from world-class DJs, artists, and musicians. Pull out all the stops for a saucy date with bottle service at the venue's Mile High After-Dance Party.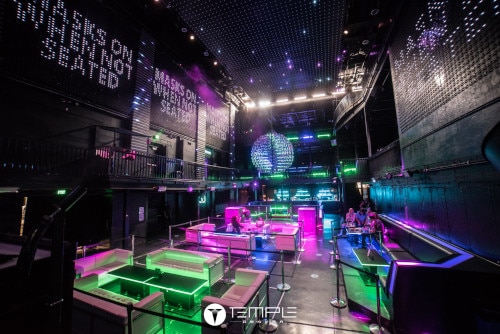 1082 Broadway, Denver, CO 80203
The party venue that just won't quit, Club Vinyl spans an impressive four floors. Bringing a little bit of everything that's hot right now on the nightlife scene, the venue booms different music genres across all flours, creating an unparalleled clubbing destination. Turn down the volume and make your way to the outdoor patio for moodier moments with your match. Between the firepits and against a backdrop of mountainous scenery, you've got all the components for an unforgettable evening.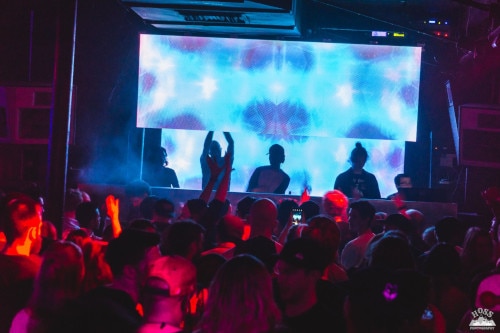 1160 Lincoln St, Denver, CO 80203
The Church Nightclub is the number one spot for single sinners who worship dance. Once the weekend hits, this impressive venue resurrects from its weekday slumber to host the most heavenly club events for Denver's native alternative crowd. Pay your respects on Sundays for Church's notorious Retro Goth, Electro cum Industrial night, and throw your best cybergoth moves out to attract a match. With high-beamed ceilings and stained glass windows part of the original architecture, which dates back to 1889, no club does décor as divinely as Church.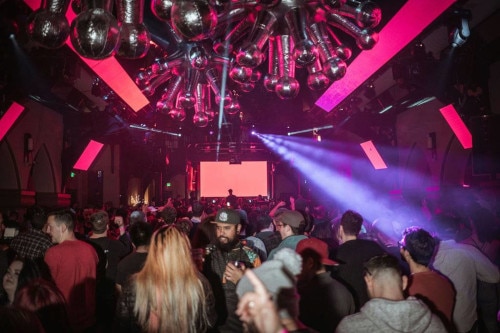 3500 Walnut St, Denver, CO 80205
First opening its doors in 1980, Tracks is a gay bar with a strong LGBTQ legacy in Washington DC, New York City, and Tampa. While its RiNo spot is the last of the remaining Tracks locations, it makes its history proud as one of the longest-running queer-friendly venues in Colorado. Home to the Insta-perfect Rainbow Alley, be sure to reserve a table for your date to whether for eats, drinks, or entertainment. Post pandemic, single men seeking men and women seeking women will find the most stylish social distancing options at Tracks.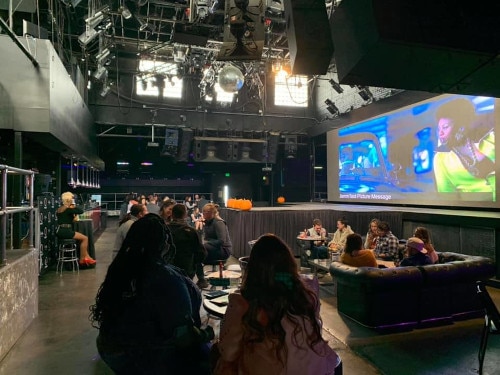 1037 Broadway, Denver, CO 80203
A fully-fledged member of the elite Golden Triangle, Milk can be found in the Jonas Brothers Furs Building, one in the trio of legendary South Colfax clubs. Swanky, yet unforced, the bar enables its punters to build a bespoke evening on the town, as its vintage jazz lounge sits juxtaposed against an energetic dance room. In the latter, monochrome décor is a movie-buff pleaser, in a nod to the cult classic, Clockwork Orange.