Meet Singles at the Best Phoenix Bars and Nightclubs
Has the Covid-19 pandemic left you wondering where to meet a girl in Phoenix? For you free-spirited single men and women, it's no longer as simple as hitting up the top Phoenix dating spots. Increased social distancing regulations mean that the local dating scene has seen better days. But it'll take more than that to suppress the urges of Arizona's native singles!
Luckily, the new normal in dating makes hooking up for fun even easier. During the pandemic, fire up your device and meet singles online. Browse local personals at your leisure, connect with a like-minded partner or two, and make some new – potential – friends with benefits. With all the graft done from the convenience of your own home, our favorite singles bars and clubs will be on-hand for your IRL date night when the time is right. Which will you choose?
1 W Jefferson St, Phoenix, AZ 85003
Who would have thought that the Arizona Prohibition Headquarters would precede such a trendy takeover!? Bitter and Twisted is the hipster mainstay of Phoenix, complete with trilby-clad mixologists stirring and shaking up an award-winning cocktail programme. That's right. A programme. A menu is for liquor laypersons. Pre-Covid, this indie inn didn't accept bookings, operating a first-come, first-seated policy, but with food served until the AM-hours, your visit won't be wasted.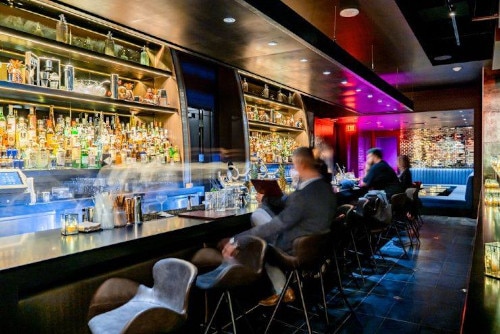 906 E Camelback Rd, Phoenix, AZ 85014
No bar does a good knees-up quite like an Irish pub, and Rosie McCaffrey's goes out of its way to prove it. Irresistibly down-to-earth, it's apparent that this inn is Irish owned! Super friendly service meets traditional hearty grub, live bands, and perfectly pulled draught Guinness served from a horseshoe bar. With karaoke and trivia on the schedule too, you're sure to start your casual relationship off right at Rosie McCaffrey's Irish Pub & Restaurant.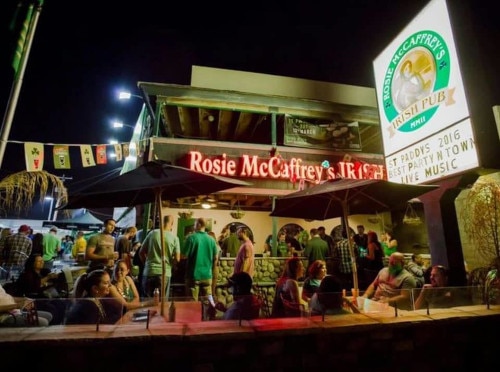 3620 E Indian School Rd, Phoenix, AZ 85018
All the best bars are mysteriously burrowed away below ground, and UnderTow is no exception to the rule. In complete contrast to what you might expect from an underground hideout, this charming tiki bar offers a taste of exotic culture. Less grunge, more garlands. Another bar-child from the nightlife gurus at Barter & Shake Creative Hospitality, it's no surprise that this rum-centric playground's popularity has proliferated since opening in 2016. Visit for a novel date with a difference. Sneak down under Sip Coffee and Beer.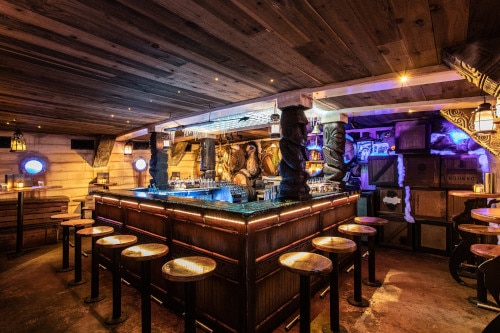 801 N 2nd St UNIT 100, Phoenix, AZ 85004
Found a potential contender for a gaming duo partner online? Cobra Arcade Bar has to be your level one date destination. In a prime spot on the Downtown Phoenix Arts District map, this nostalgia-inducing hangout great for guys who've met a girl who's not like the rest. Modern retro video games and old school pinball make for a top conversation starter, not to mention the bar's aptly-named cocktails, including Inky's Drink and Krazy Kong.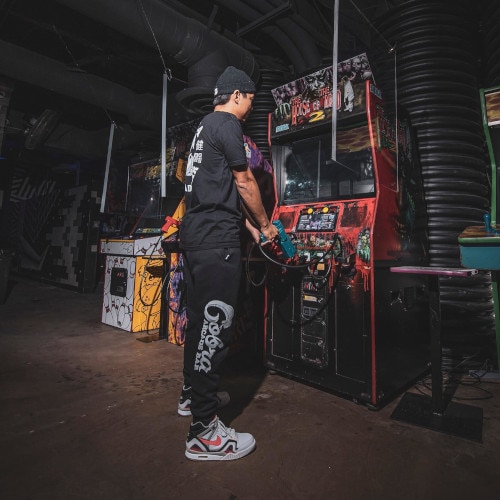 2 E Jefferson St, Phoenix, AZ 85004
With city views stretching as far as the eye can see, Lustre is a popular rooftop lounge offering a perfect setting to connect with new native partners in Phoenix. This modernly designed location provides a stunning interior which is loved by singles around the city and has them often returning for a true taste of locally sourced ingredients carefully concocted into masterpieces for the mouth. With activities ranging from relaxed cabana seating to wild summer parties around the pool, this venue is a must-visit in your search of local partners.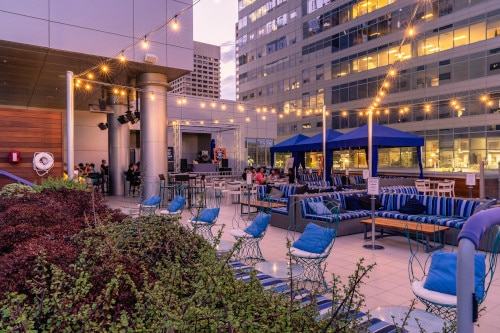 5749 N 7th St, Phoenix, AZ 85014
If you're searching for a location offering an exceptional service day in, day out to a plethora of different people, then The Womack is a must-visit location in your search for newfound love. Set back in the 60's, this unique bar offers a wide selection of classic cocktails and snacks at excellent prices. Each day, different live music acts can be enjoyed in a dark, swanky setting perfect for flirting the hours away with new partners.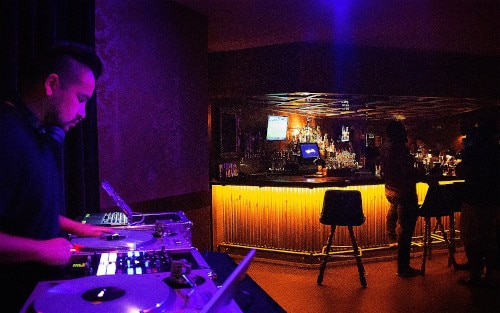 108 E Pierce St #2051, Phoenix, AZ 85004
If an alternative night out is top of your agenda, simply focus your attention on The Breadfruit and Rum Bar to meet a wide variety of partners living locally to you. Whether you're hoping to find singles looking for a relationship or nights of passion in the city, enjoy being spoiled for choice on your arrival in this true Caribbean location. Whether you try the legendary rum, the cigar lounge, or indulge in the Jamaican-inspired menu, you won't be disappointed with your journey here.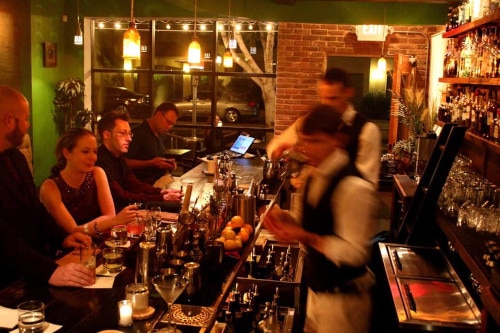 130 N Central Ave, Phoenix, AZ 85004
Ideally located in a bespoke downtown building developed all the way back in 1949, this well-designed singles haven is a must-see if you want to meet an array of like-minded potential partners. Unusually decorated in soft yellow, nude grey, and a vast selection of ultra-bright whites, this quirky Bar on Central Avenue attracts a diverse crowd of fun-loving individuals. This intimate venue offers many fun experiences for those in attendance and serves great tasting cocktails until close.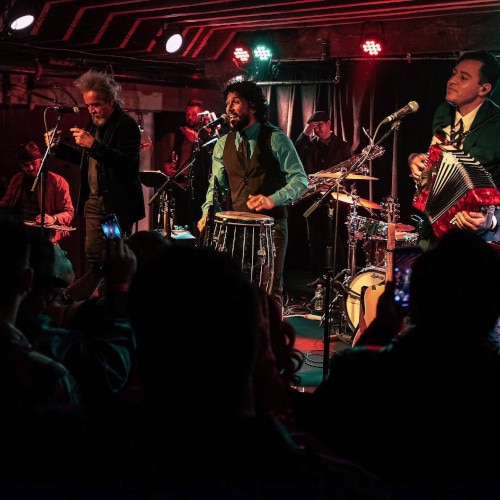 901 N 1st St, Phoenix, AZ 85004
This modern, open-air food and drinks court attracts thousands of singles across Phoenix in search of new experiences surrounded by great local people. Natives are drawn to this master-collaboration of ten small businesses working together efficiently to entice an unrivaled set of diverse locals for an experience that lives long in the memory. With activities hosted from drinking the day away, learning new skills, hard-hitting fitness-classes, and much more, there's always something new to try and fun to be had with a visit to The Churchill.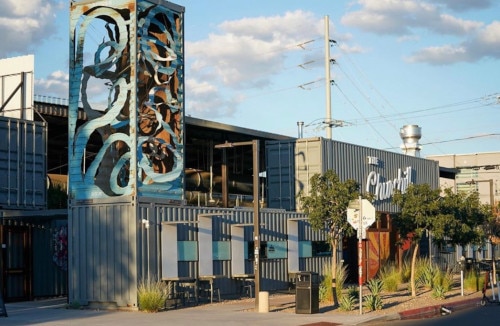 810 N 2nd St, Phoenix, AZ 85004
For an immersive experience completely disregarding the time of day, simply head over to Angels Trumpet Ale House and begin chatting to a variety of native singles at a time that suits you best. This airy gastropub excels in providing comfort for all. Offering a wide span of opening hours daily and allowing for 10 hours of flirting, there's less pressure to rush conversations with new people, allowing you to take things slow, assessing the market of locals looking to further their dating opportunities with you.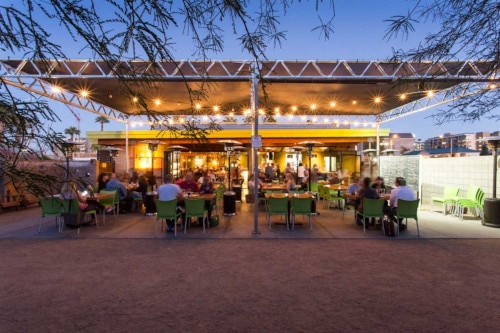 Renaissance, 50 E Adams St, Phoenix, AZ 85004
Melinda's Alley has proven to be a valuable spot on your Phoenix tour looking to discover compatible partners without needing to travel excessive distances from home. This trendy, dimly-lit underground bar consistently draws a large crowd of up to 69 people on weekends, allowing even the pickiest singles to find attractive partners. Those you meet here are usually open to a further date with a whole host of long-term relationships beginning here since the doors first opened way back when.

40 N 1st St, Phoenix, AZ 85004
Let loose and enjoy all that Hanny's has to offer to the local area once the sun has gone down. This well-decorated trendy restaurant and bar makes for a great location promising newfound success with people sharing the same idea of fun as you. Located in what was once a popular department store, this location is still seeing the same amount of foot traffic as back then, mainly on an evening as people frequently return for the DJ's beats and warm, friendly environment.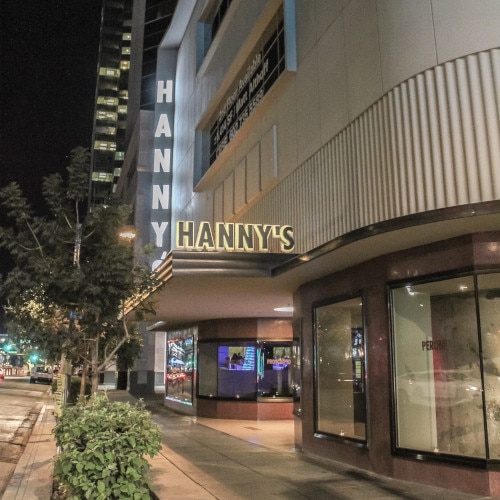 50 W Jefferson St, Phoenix, AZ 85003
If you're a fan of beer, music, or fantastic cocktails, etch a date to visit Copper Blues Rock Pub & Kitchen into your diary for the days to follow. Continently situated within Cityscape, this immensely popular destination is a firm favorite with people not only in Phoenix but much further afield. Regular headline acts can be enjoyed here in a vibrant atmosphere where it seems everyone constantly has a drink in hand.
For those looking for a more relaxing experience at Copper Blues, a beer garden is available and provides a perfect place to enjoy new flirty conversations with people who share the desire for a little more peace.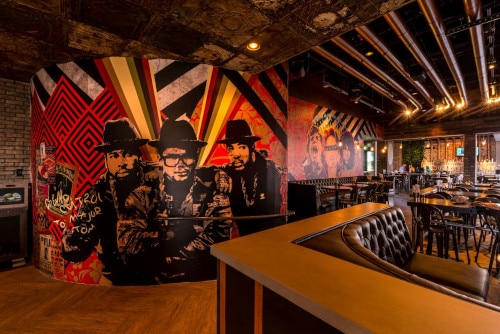 525 S Central Ave, Phoenix, AZ 85004
Search the entirety of Phoenix for the next month, and we guarantee you won't find a place as unique as The Duce capable of matching the service and feel. This former 1928 warehouse offers a massive bar, over 20 different backyard games, a professional boxing ring, and homemade cocktails that are to die for. Phoenix locals pack this spot out for a taste of delicious, cost-effective drinks and phenomenal customer service whilst being encapsulated with a huge range of outgoing people.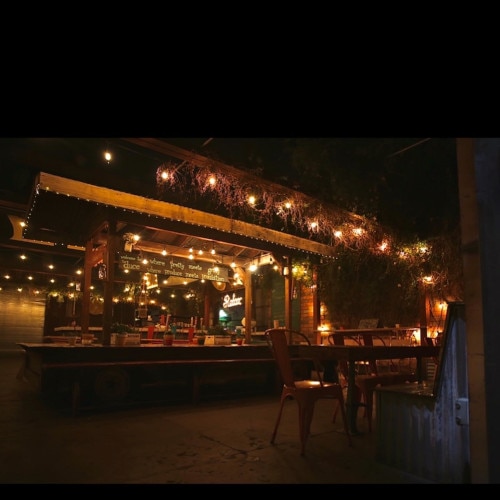 130 E Washington St, Phoenix, AZ 85004
Get your dancing shoes out and your glad rags on and head over to Bar Smith at your next availability if you're tired of being disappointed with your choice of placement in your search to find love. Enjoy spending time somewhere capable of providing a truly captivating experience with top hip-hop and house artists such as Marques Wyatt and Louie Vega regularly playing sets to the alluring crowd. Unlike most other Phoenix clubs', drinks here can be bought without your bank being emptied after a couple of rounds, making for an even more enjoyable time out.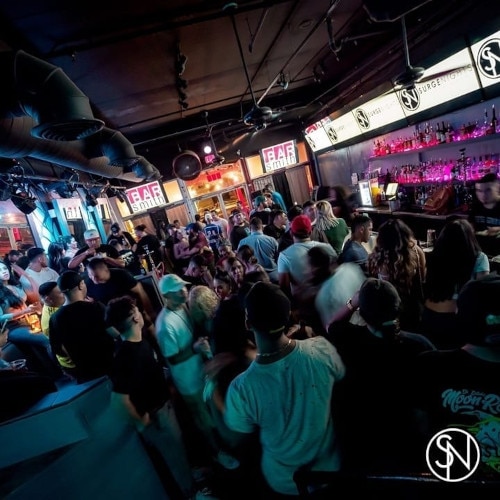 702 N Central Ave, Phoenix, AZ 85004, United States
Of all the nightclubs in Phoenix, Club Downtown is Arizona's largest club by far loved by men and women across the state, most of which make the journey here weekly for an unforgettable night out with highly compatible partners. Featuring a super low admission fee of $10, three spacious rooms, each offering a mesmerizing experience aimed at people of all ages. Enjoy lively Latin dancing with hot, agile partners in your most favored spot in the club or take things slower and flirt with hundreds of natives. Each room has a different bar and different music styles, but all offer quick service and knowledgeable bar staff, causing punters to return time and time again.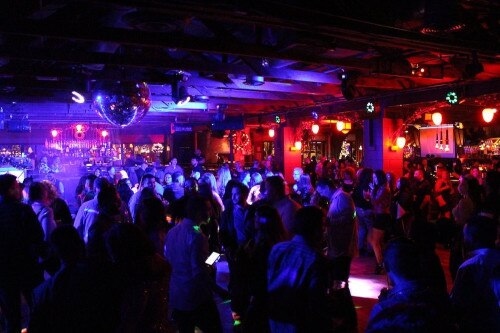 1724 E McDowell Rd, Phoenix, AZ 85006
If you fall into the increasingly popular demographic or gay singles who love captivating Latin sounds, find a new home from home at Karamba Nightclub from now on. Live DJs, drag shows, and colorful theme nights are each given the Latin treatment, seeing their vibe shoot from standard to oh-so-sexy. Open seven days a week from 9 pm until early morn, visit to dance with your date until dawn.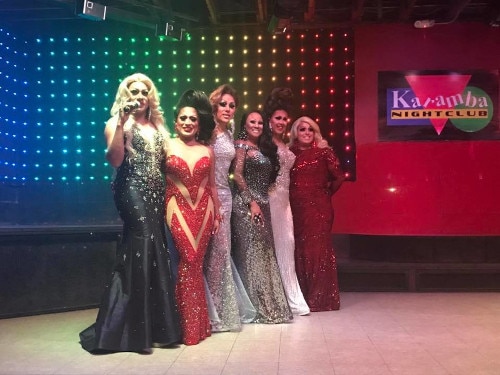 7333 E Indian Plaza, Scottsdale, AZ 85251
To maximize the successes of your visits to Maya Day and Nightclub, ensure you eat well prior and get your energy levels through the roof. Nearly everyone in attendance knows exactly how to make memories and develop connections with compatible locals through dancing, flirting, and lots of casual drinking. Make this bespoke venue a candidate for the first place to visit the next time you feel the urge to find a new lover at these insanely popular poolside parties featuring the best DJ's in America.