The Best Gay Dating Advice You Will Read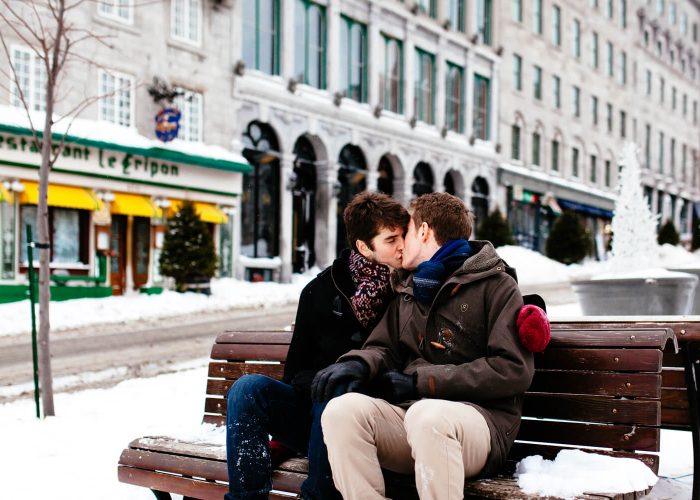 Gay dating can be a headache. Going through countless guys on Grindr and trying to find one that suits you are your interests. Many people search for gay dating advice every day and with good reason.
Dating advice for gay guys is different than dating advice for straight people and we have 4 gay dating rules that you must follow if you want to be successful on the scene.
#1 Put Your Dating App On Silent
A key piece of dating advice for gay guys is to put your Dating App on silent for the duration of your date. You might get excited about the noise your app makes when you get a message but let's be honest, is that a good thing to happen when you are on a date?
The other guy is going to know what the sound is and probably question who messaged you and what you are going to respond with. To avoid any awkward moments keep it on mute.
#2 Avoid Your Regular Bars
First gay date tips usually tell you to go to a bar. After all, alcohol is good for relaxing us and helps the conversation to flow. Just don't go to your regular bars.
Think about how awkward it will be to run into people that you know. It could be an old boyfriend, a one-night stand or simply someone that doesn't know that you are out on a date. Go somewhere neither of you have been before because it will also give you something to talk about right away.
#3 Don't Take Rejection The Wrong Way
The dating scene can be cruel. So many people are looking for a partner or for a short fling and you are bound to get rejected at some point.
A good piece of gay dating advice is to learn from rejection rather than be put off by it. Maybe he just wasn't attracted to you or you didn't have anything in common? Don't take rejection personally and instead learn from it and move on.
#4 Avoid Adding Your Date On Facebook
You have probably been speaking on a dating sitefor a while but don't add your date on Facebook before you have even met.
What happens if you don't hit it off or the date goes badly? You'll have the task of deciding whether to unfriend them or not. The best thing to do is avoid adding any dates on Facebook until you know it is heading in the right direction.
Effective Gay Dating Advice For Single Guys
You shouldn't have trouble finding a date if you are on any gay dating site or app.
Follow these 4 tips to ensure that your date goes as well as it can. Don't be put off by rejection and instead learn from it and move on. The best gay dating advice that we can give is to have fun, try new things and aim to meet lots of new people. You never know when you will find your future partner.