Meet Singles at the Best Austin Bars and Nightclubs
In such a vast city as Austin, it can be tough to get to grips with the local dating scene. Despite the number of local bars and clubs across the area, a single can struggle to ascertain whether an area is an Austin dating spot, per se.
The truth is, nowadays, most men and women hook up online. Whether you're hoping to find a long-term relationship or you'd rather keep things casual, an online dating site is a prime place to form the foundations with a new partner.
Create a connection, chat online, conjure up some sexual chemistry, and then Austin is your oyster! With any awkward introductions out of the way onscreen, you can be sure that whichever spot you choose on the local dating scene, you're in for a successful date.
With additional restrictions on social interactions due to Covid-19, online dating allows you to use your isolation time wisely. Don't worry about where to meet a girl in Austin in the midst of all this. Simply meet a match, and you'll be ready for an IRL risqué rendezvous as soon as the bars and clubs reopen.
307 W 5th St, Austin, TX 78701
Without a doubt, The Roosevelt Room is one of the most popular upmarket bars in Austin, attracting trendsetters and hipsters in hoards. Its bare brick walls, monochrome statement wall art, and chic industrial design are aptly positioned at the core of the city's Warehouse District. With an extensive menu of wine and cocktails, countless craft beers, and divine food by table service, The Roosevelt Room is a venue that will impress any prospective partner. To avoid disappointment, be sure to book a table at weekends.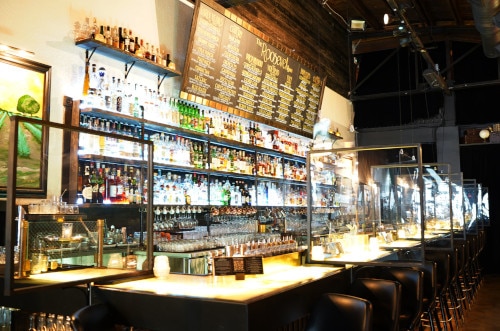 718 Congress Ave #100, Austin, TX 78701
Swanky, suave, and super sexy, The Townsend is a stylish establishment that oozes class. The winner of CultureMap's 2016 Bar of the Year is much less a bar to foreground a casual encounter, more a venue to enjoy conversation, and share small plates of fine food with someone special. Chandeliers, high ceilings, and plush sofas fuse to form a sophisticated interior, a sublime backdrop for sipping cocktails crafted by specialist mixologists. Follow the venue's social media for information about any upcoming events held in their designated music performance space.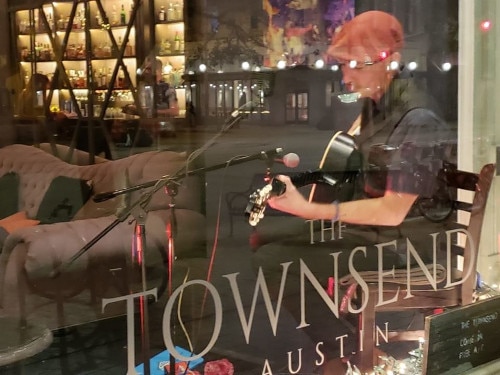 114 Linden St, Austin, TX 78702
The little sister to the OG Lustre Pearl of Driskill, Lustre Pearl East is a modish rustic bar and eatery within a converted late-19th century build. Renovated in timeless neutral décor, accented with bare string light bulbs, this is a quaint spot is a cutesy choice for a relaxed date with an online match. With heavenly snacks, a diverse selection of drink, and patio games from ping pong to hula hoops, the Pearl ensures there's a little bit of something to suit all personalities, including any friendly four-legged punters.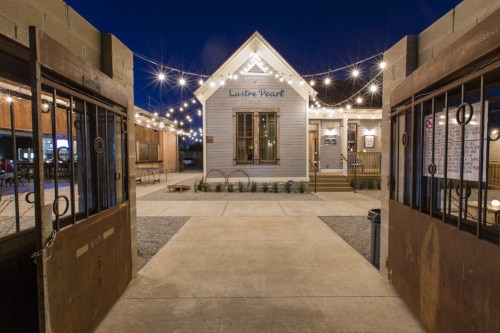 11721 Rock Rose Ave Suite #160, Austin, TX 78758
Enviro-conscious couples will find a home from home at Flower Child. All items on the bistro's organic food and drink menu have been sourced from local suppliers committed to ethical farming practices. Striving to serve up 'healthy food for a happy world,' Flower Child is a real feel-great option for a daytime date, with fast service from efficient staff among an explosion of color.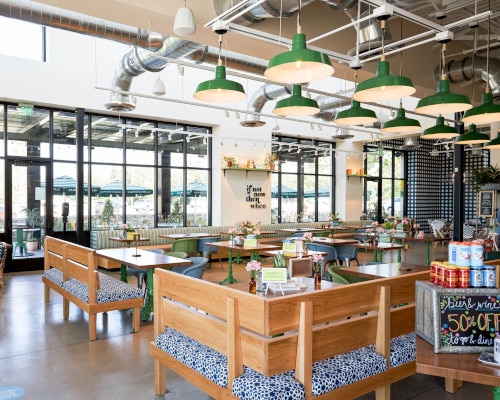 10212 Menchaca Rd, Austin, TX 78748
If a laidback date is a little bit of you, Moontower is a great place to take the new lady in your life. A converted ranch, the venue stretches over 11 acres of land, meaning that there's plenty of room for women, men, and their dogs to kick-back, relax, swill cold drinks, and listen to live music – and even play volleyball – canopied by sprawling oak trees. Share sweet nothings as you lay back on the grass before grabbing your eat of choice from the venue's food trailers. The Moontower Saloon is the coolest address on the Austin leisure scene.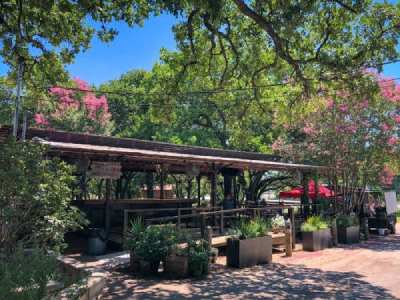 121 E 5th St, Austin, TX 78701
Since opening in 2012, HandleBar has earned its reputation as the city's funkiest downtown bar. There's no airs and graces about the way Handlebar hosts its guests. What you see is what you get: craft drink, great music, and rustic, hearty snacks. Set the scene for a playful relationship, with a little assistance from the Handlebar's adult playground, photobooth, and gargantuan collection of giant garden games. By their own ascertain, welcome to the 'Adult Wonderland.'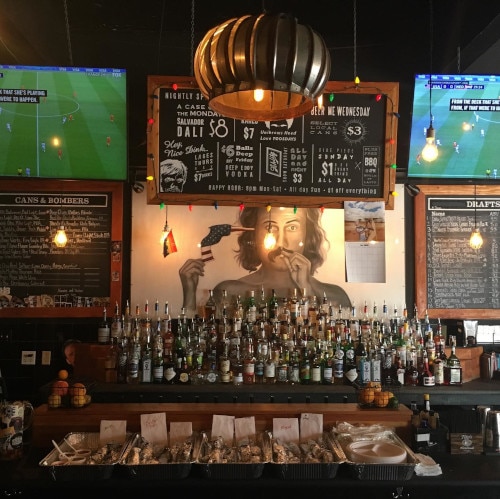 613 W 6th St, Austin, TX 78701
For a date with doggo in-tow any time of the day, pay a visit to the Rustic Tap. A Sidekick of Austin's long-time, favorite family restaurant, The Hoffbrau, the bar has bustled since its beginnings thanks to its partner's 90-year experience with native clientele. Now a prominent taproom in its own right, head here with a partner of your own to chill, beast beer-pong, and soak up live blues sounds any – and every – night of the week.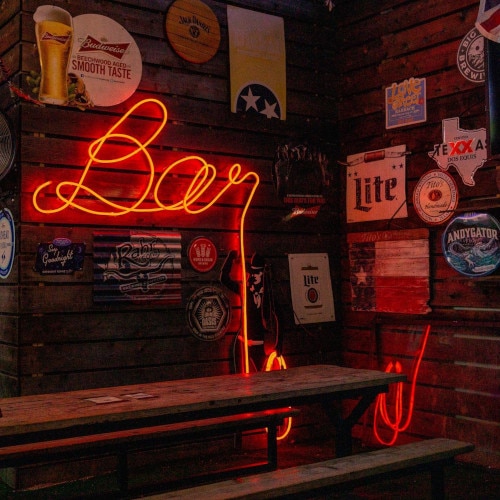 1133 E 11th St, Austin, TX 78702
The multi-award-winning Nickel City is a quirky hipster haunt that promises all kinds of novel surprises. From frozen craft cocktails to super-drinks served up in Spiderman lunch boxes, Nickel City has no problem providing talking points for you and your date. Despite its endless list of accolades, this retro-esque remains humble with food rustled up in its resident Coney dog food truck.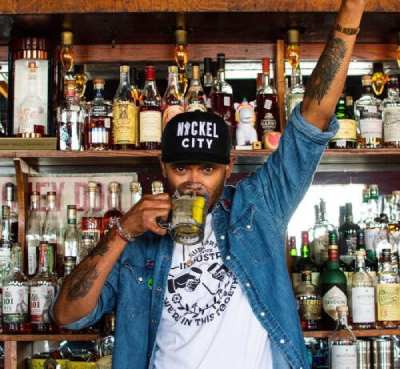 900 Red River St, Austin, TX 78701
Delivering on its titled incentive, Cheer Up Charlies goes above and beyond to create an uplifting environment for its customers. Spectacularly vibrant lighting sets the scene for the venue's extensive events schedule, which spans live music and movie evenings to adult story-time under a kitsch outdoor canopy. Go here for a good time with a free-spirited single who's open to new experiences with friendly people. With juice, wine, craft beer, and cocktails available, you're sure to find your tipple of choice on the menu.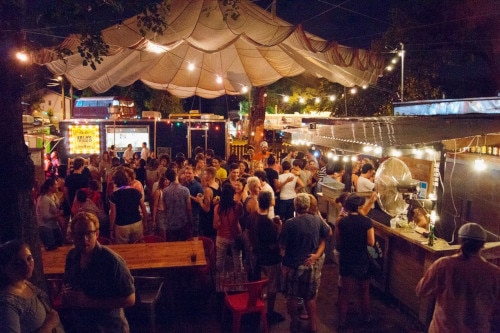 1305 W Oltorf St, Austin, TX 78704
Known as The ABGB amongst the cool kids, there's no better place for couples who get their kicks from authentic craft beer and hearty food. For a hook up with a difference, head here to sample different beers, chat over your preferences, and create some common ground for your new relationship. Modestly unpretentious while excelling in all areas of its USP, The Austin Beer Garden Brewing Co. is a top choice for down-to-earth men and women, too.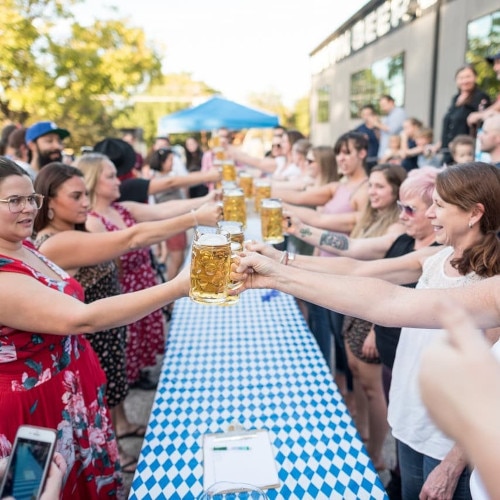 2121 E 6th St, Austin, TX 78702
Edgy and eccentric in all the right ways, it's no wonder Hi-Hat is a hit with hip locals. Pulling off the blithe bar vibe to perfection, one visit always leads to more. With its grungy wall murals and canteen-style tables, the tavern's confidence insists you do nothing less than adore its authentic Austin aesthetic. Hook up, grab a craft beer, and dine on some of the best pub food in Texas.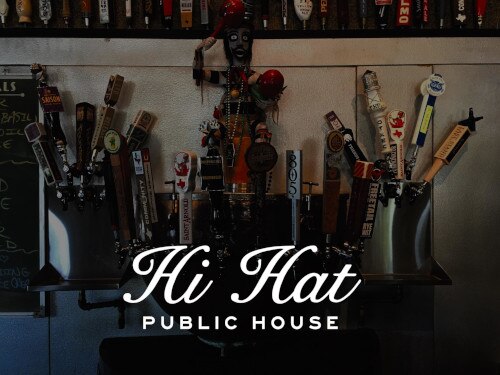 605 Brazos St, Austin, TX 78701
Located in an unsuspected spot, this eponymous lounge is a pumping entertainment option within Firehouse Hostel. Much like the latter, the bar emits a modish minimalistic style while contrarily pulling out all the stops across its cocktails, food, and snacks. Friendly, expertly trained team members fashion remarkable dishes and drink at cost-efficient prices. Maybe, you'll first meet here prior to Pay Day, but you'll certainly come back for more.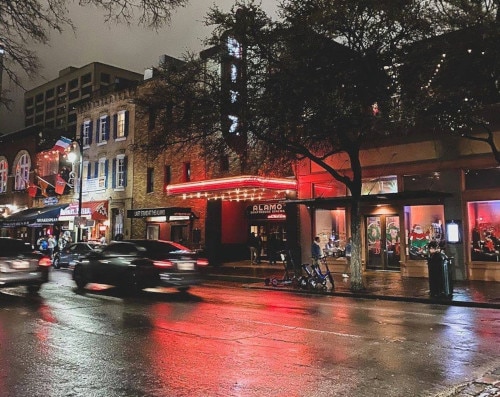 108 E 7th St, Austin, TX 78701
Small Victory is a downtown Austin liquor establishment that knows its stuff. Forget all the other bars and clubs proclaiming proficiency in all-things alcohol nowhere does it better than these guys. At first sight, traditional décor and a classic cocktail list might lead to a premature misconception. Stay a little longer to revel in the thrill of a tailored ice menu, bespoke Martinis, and nerdy wine knowledge, shared over antipasti cum farmhouse platters. Small Victory is someplace special, if you're looking to rouse a romantic reaction, that is.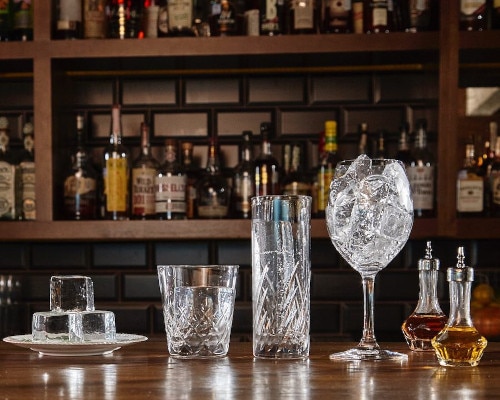 207 E 53rd St, Austin, TX 78751
A homely watering hole that's sleek around the edges, Drink.Well. is a neighborhood haunt that is all about the people. With an ethos rooted in togetherness, the bar encourages a sense of community through outstanding personable service, share plates, and locally-sourced brews among the myriad beers, wines, and liquors on offer. Open Tuesday to Sunday until 11 pm, Drink.Well. is an unassuming, superlative date setting.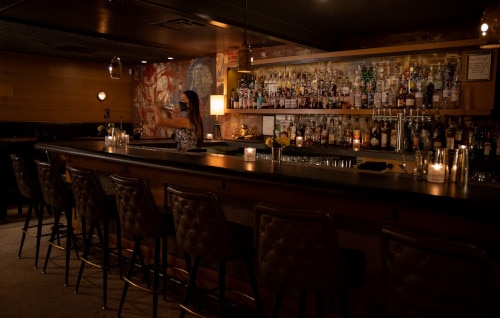 510 S Congress Ave Austin, TX 78704
Who would have thought that the city's most admired karaoke bar would sit nestled within the back of an office block! While that might not have been the idyllic landscape you had in mind for a date, the atmosphere in Ego's will transport you to another world. Fun, friendly, and oh-so feisty, bring casual friends for a lively night of showing off your pipes – whether you can or can't sing. With pool tables, games consoles, and pinball a-plenty, Ego's is the zany wingman you never knew you needed.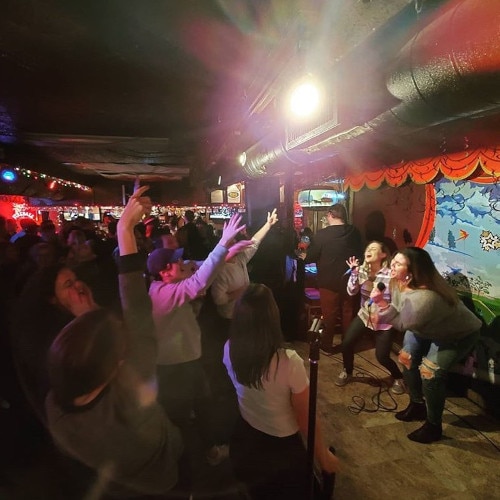 2039 Airport Blvd, Austin, TX 78722
When nostalgia is drawing you back to the depths of a dingy dive, Skylark Lounge is among the best in Austin. Dark, inexpensive, and roguishly rough around the edges, this unruffled joint is doing dive bar right. Complete with a jam-packed calendar of live bluesy music, stellar sound systems, and its lesser-known location, Skylark invites you to come as you are and do dating your way.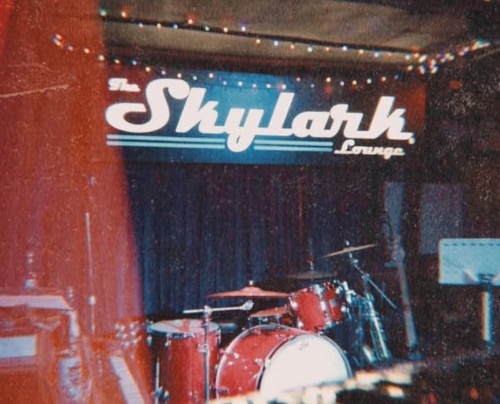 705 Red River St, Austin, TX 78701
Who says nightclubs are solely reserved for dance fans and R&B admirers!? For two decades, Elysium Nightclub has been doing the gothic ravers proud as a venue entirely devoted to alternative music. Live DJs and bands bring the kind of sounds that won't be found anywhere else in Austin. Visit with women who aren't like the rest to show off your best industrial dance and cybergoth moves on Elysium's sunken dancefloor.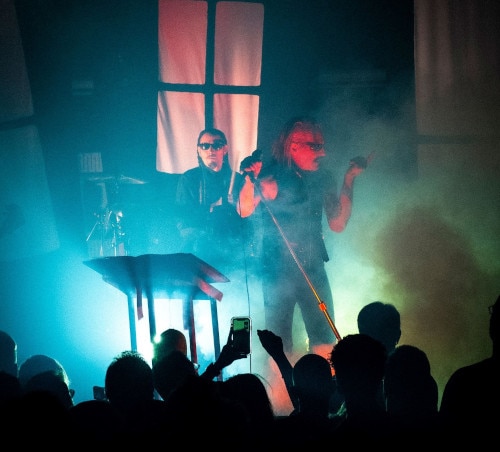 1315 S Congress Ave, Austin, TX 78704
While DJ sets and drinks are a great way to let loose, nothing brings a date alive quite like the atmosphere created by a live band. For a little bit of that, look out for the neon lights of the Continental Club, and make your way into Austin's landmark music venue. Opening in 1955 as a high-class private venue, it has since evolved into the city's cornerstone for live swing, country, and blues, and never once witnessed its popularity waver.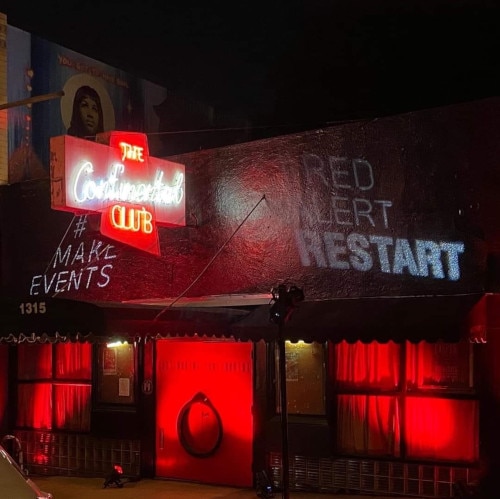 1500 E 6th St, Austin, TX 78702
Everything about The Volstead Lounge oozes olden-time New Orleans. Definitely divey but ironically so, expect to find a dimly lit dancefloor adorned with bourbon-drinking patrons. If you can tear yourself away from the live DJ sets, a chilled lounge and expansive outdoor patio await. Here, you can share conversation over aged wine, classic Ohioan cocktails, craft beers, and relish themed evenings of trivia and stand-up acts. One for lady friends who love style and substance.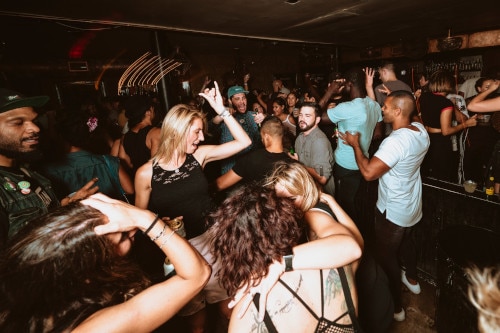 615 Red River St, Austin, TX 78701
Barbarella offers an experience like no other to revelers in Austin in search of a wild night out surrounded by compatible singles. From 10 pm – 2 am, this extremely popular location is filled with outgoing locals enjoying everything this dance club has to offer. With hazy smoke machines, ear-splitting house, electronic music, and unrivaled cheap drinks, there's no place like it to meet like-minded people in the city from Tuesday until Saturday, every week! Barbarella certainly delivers on their promise of providing a memorable night out for all!