20 of the Best San Francisco Bars & Nightclubs to Meet Singles
In 2020, most men and women in San Francisco have had more success on online dating sites than in the usually jam-packed bars and nightclubs lining the city streets. With thousands of people now opting to meet singles online, you may wonder if the IRL dating scene will ever pick back up after the COVID-19 crisis. Thankfully, some of the most rewarding places to discover like-minded individuals are beginning to re-open, so you can put the dating sites on the back foot once more and revert back to the ways of old.
We have compiled a comprehensive list of the best places you can visit today that are sure to improve your dating life and allow you to meet hot locals in San Francisco who share your idea of a great time, day or night!
3010 20th St, San Francisco, CA 94110
If you're searching for a trendy hangout loved by single women in San Francisco, then make Trick Dog a priority location in your search for dating success. When in attendance at this former converted warehouse, famous for serving a vast array of craft cocktails and a fantastic menu of small plates, you're able to truly let loose and get lost in the moment. With various great music styles attracting men and women of all kinds to this popular cocktail bar, there's never a dull moment to be had.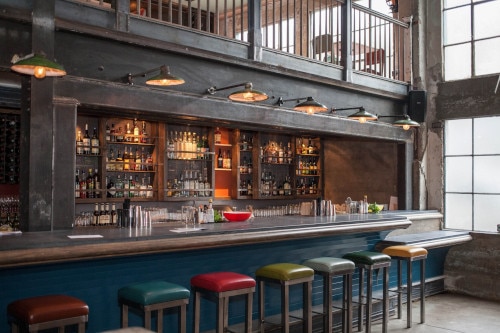 650 Gough St, San Francisco, CA 94102
Since its inception back in 2009, Smuggler's Cove has become one of the most frequented locations by singles with a keen taste for rum and exotic cocktails. On your arrival, you'll be taken back to the times of old with remarkable vintage tiki artifacts steeped in centuries of history spanning as far as the eye can see. Offering the widest selection of rum in the USA, plenty of unique cocktails, and a welcoming environment where you're made to feel right at home, it's no surprise that Smuggler's Cove sees as many people cross the threshold each week.
1100 Market Street Entrance, 45 McAllister St at, San Francisco, CA 94102
For a stunning night view of San Francisco in a modern, sophisticated bar and lounge surrounded by single women looking to hookup and make new connections, Charmaine's Rooftop Bar should be top of your list of must-visit destinations. Set more than 120 feet in the air, watch your inhibitions fade away in your newfound social haven filled with potential dating opportunities with a fantastic array of singles. Although this rooftop bar is sleek, stylish, and super-popular, the cocktails made by Josh Harris of BV Hospitality are very well priced and have punters returning time and time again. Enjoy chatting the hours away in a comfortable lounge area with somebody new while sharing a delicious bite to eat that won't break the bank!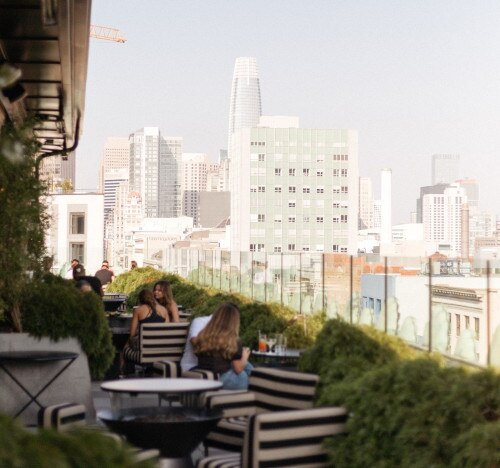 950 Mason St, San Francisco, CA 94108
If you're stuck for plans this evening, Tonga Room & Hurrican Bar is open for business and full of flirtatious singles searching for new found love interests. With your trip to this sprawling tiki-themed cocktail bar, you're immersed in a colorful setting known to have the best happy hour in all of San Francisco. Not to mention the extremely knowledgeable staff members seemingly waiting for everyone delivering a flawless service and a wonderful experience all round.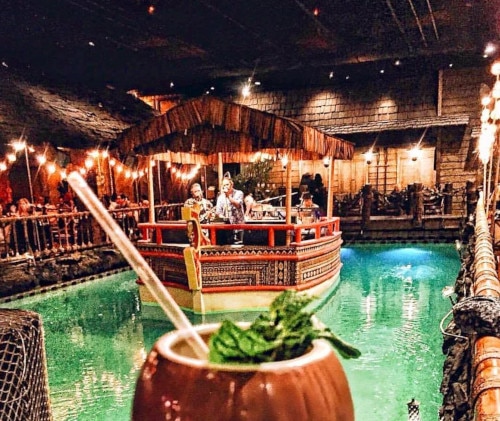 34 Mason St, San Francisco, CA 94102
For those of you who prefer to drink in style, a journey out to Mikkeller Bar is necessary for a real taste of San Francisco. Offering a wide selection of rare craft beers sourced from some of the best breweries around the world, you can be sure of an excellent, low-cost drink to wet your tastebuds while flirting with women who share your desire to be different.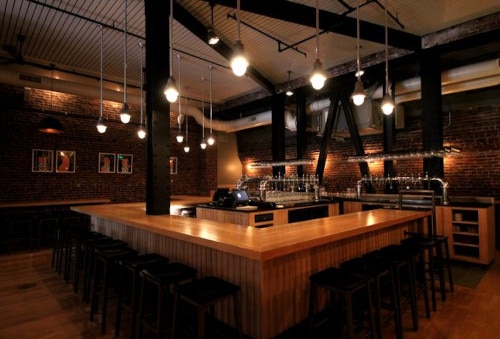 501 Jones St, San Francisco, CA 94102
When you step foot into Bourbon & Branch, you can almost feel time going in reverse. This dimly-lit bar draws a wide selection of San Francisco natives looking to meet new locals and is the first-stop on any good tour on the city's daytime scene. Most known for their handcrafted cocktails and unrivaled 1920's décor, there's always a chance to discover a spark with people you meet at Bourbon & Branch.
Due to the COVID-19 outbreak, reservations are currently required.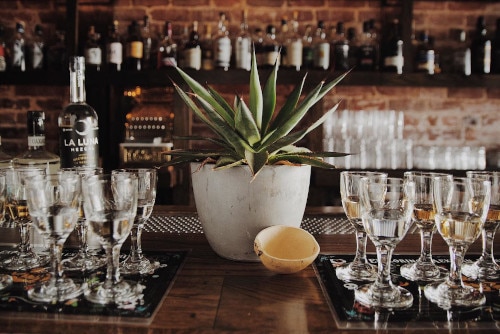 3174 16th St, San Francisco, CA 94103
Enjoy a truly staggering selection of hard-hitting liquor, primarily tequila, in this unique large scale, a trendy spot for cocktails. ABV offers an amazing cocktail program by its expert mixologists in a familiar setting, offering comfort and plenty of seating. This super attractive watering hole loved by men and women alike makes it easy for singles with the confidence to enjoy magical sexual experiences with like-minded people as often as they desire. ABV has long-since been a go to destination for flirty, forward conversations with new partners.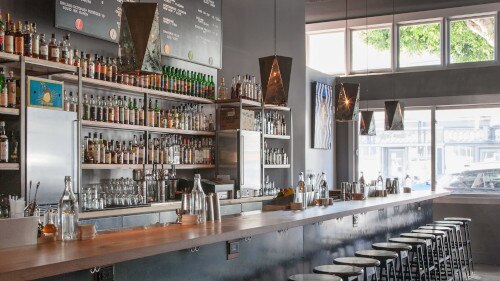 916 Grant Ave, San Francisco, CA 94108
Providing a very cozy, unpretentious location to find San Francisco partners, Li Po Cocktail Lounge is a big hitter in terms of the potential it holds for men and women looking to connect. Since the 1930s, Li Po has changed very little in terms of the decorations, still featuring a prominent wraparound bar and traditional Chinese red seating booths. In your search for dating partners, things begin to hot up here after 4 pm when people begin to get off work and head out for a stiff cocktail downtown!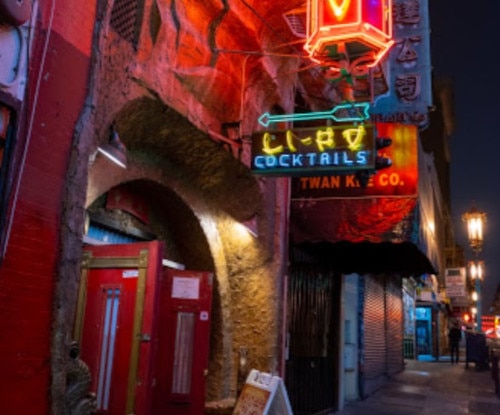 15 Romolo Pl, San Francisco, CA 94133
15 Romolo is a native North Beach bar that has attracted diverse crowds for over 20 years on the lookout for compatible singles and a great-tasting alcoholic beverage. Since back in 1998, whether you're old or young, there's always been plenty of fun to be had in this back-alley oasis specializing in delicious bar bites and famous cocktails. Both single men and women can be found in huge numbers hoping to discover someone worthy of a passionate sexual experience.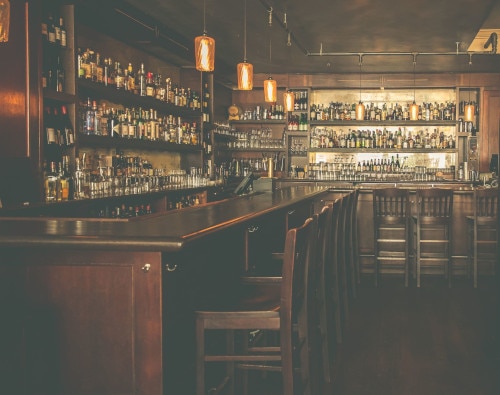 600 Polk St, San Francisco, CA 94102
Whitechapel is a captivating Victorian style cocktail bar focused on serving up phenomenal gin concoctions created by a dedicated team of on-site curators. When you next visit this popular location offering the widest selection of gin in the USA, you'll be blown away with the ease in which positives outcomes with attractive singles can develop. Gin certainly gets to the heads of most women found here, making for all the more fun letting loose getting to know a great match, with no awkward pauses!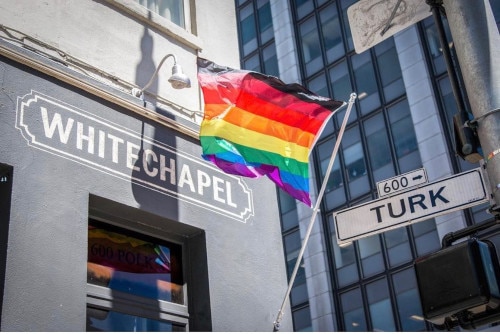 39 New Montgomery St, San Francisco, CA 94105
For an alternative dating experience in a much more elite destination than above, this high-end, old-school bar attracts distinctive members of society hoping to discover equally successful partners for future dates. This after-work hotspot isn't a buzzing bar packed with lots of singles, but those who are in attendance are worthy of getting to know. For the highest success with singles at The House of Shields, get suited and booted and make your visit from 4:30 pm onwards during the week.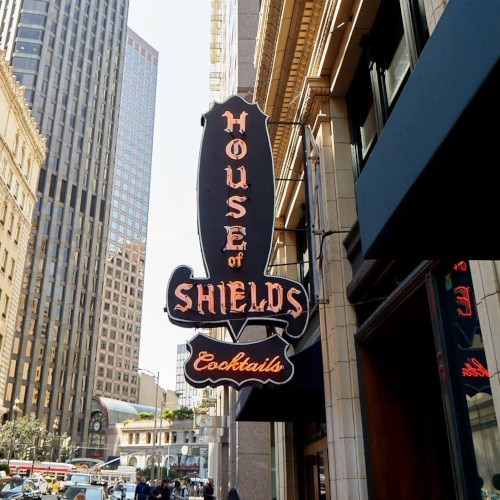 333 O'Farrell Street Hilton Union Square Tower 1, 46th Floor, San Francisco, CA 94102
This cityscape bar & lounge is filled with promise-filled dating experiences with San Francisco natives who know what they want in a partner. Providing many fruitful avenues to find highly compatible singles on the 46th floor of this beautiful building, complete with an unblemished skyline view of San Francisco, head over on any evening past 5 pm for the best choice of sexy partners enjoying upscale cocktails in a relaxed setting.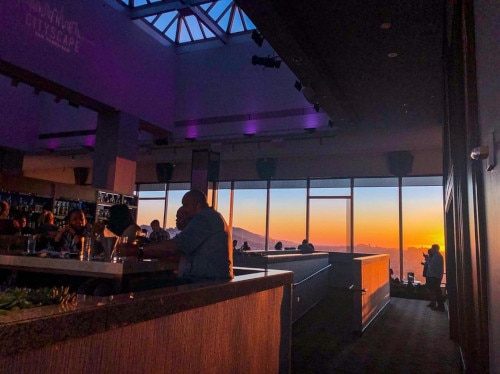 500 Divisadero St, San Francisco, CA 94117
Marone Art Bar has grown in popularity since the re-opening of the premises and now attracts hundreds of local people regularly for the abundance of dating opportunities present. Featuring live sets by top-level DJ's certain to raise your blood pressure, the only thing you need to bring is your dancing shoes to fit right in with the modernist singles enjoying themselves here. If creating passion-filled experiences is something you love to do, Madrone is the place to be tonight.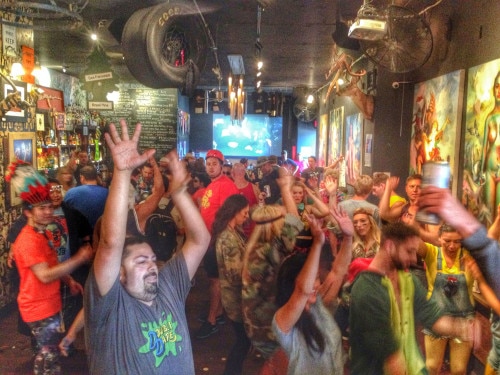 101 6th St, San Francisco, CA 94103
With carefully blended Victorian and Art Nouveau Design elements stretching as far as the eye can see, you're in for a treat with a trip out to Monarch cocktail bar. Ideally located in a city's popular area, this lounge area offers sophisticated dating for singles who've stumbled upon this hidden gem, with a basement area offering a more intimate setting. Featuring mesmerizing cocktail creations perfect for eradicating the nerves felt with a new conversation, you can enjoy chatting with a plethora of single women worthy of your time.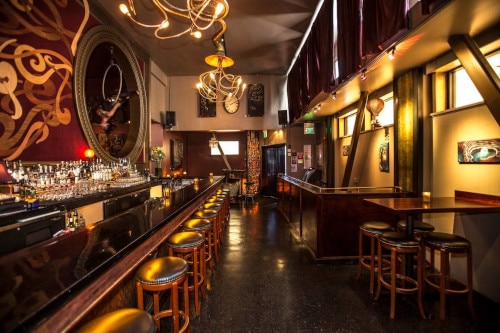 1151 Folsom St, San Francisco, CA 94103
Nightclub with a smoking patio, 2 dance floors & creative cocktails.
Doubling up as both a bar and a nightclub, Raven offers 2 spacious dance floors and low-priced creative cocktails across their 4 rooms. Although large in size, expect to be surrounded by outgoing men and women in search of a great time in a buzzing environment renowned for singles activity. This two-level hideaway offers intimate first-floor dating perfect for getting close with somebody new, or head upstairs and enjoy expertly crafted cocktails infused by mixologists at the top of their game.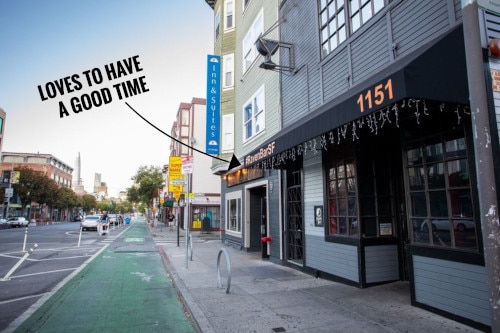 316 11th St, San Francisco, CA 94103
Funky '70s style informs this club with 2 bars, a sunken dance floor & cutting-edge light & sound.
Although Audio Nightclub is set back in the '70s, the trends and behavior of those who attend are far more modern than you've been led to believe. Audio recently worked out a deal to purchase award-winning sound systems to play cutting-edge music from world-class DJs, which is why this once quiet nightclub is seeing as many new faces. Aside from being a great destination to find new lovers, lasting friends can be cherry-picked from the diversified group of people within. Due to the COVID-19 situation, only 50 people are allowed to enter, rather than the previous 250 capacity Audio can hold.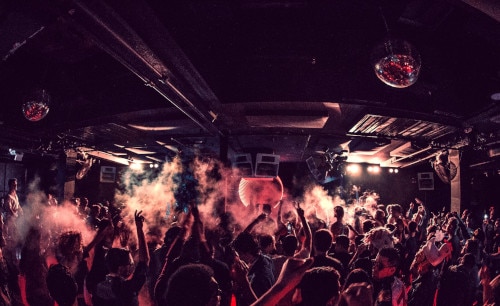 375 11th St, San Francisco, CA 94103
Having won the award for the best dance club in San Francisco from 2008 to the present day, DNA Lounge has been a long-serving veteran in the city for new relationships to develop. In their impressive 12-year tenure, DNA Lounge has gone from strength to strength and now offers an impressive 24/7 restaurant on site, two large stages, and four separate dancefloors. We can't say enough good about this unique lounge; you simply have to try it for yourself to really feel the experience on offer. Since re-opening, hours of operation have been extended and now run deep into the morning until 3 am, giving you plenty of chance to put your best foot forward.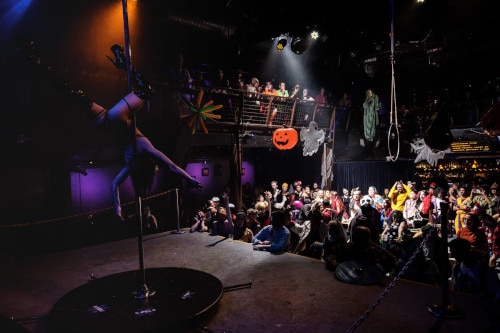 1190 Folsom St, San Francisco, CA 94103
Who'd of thought that a SoMa club named "Cat Club" would feature in our list of the best bars and nightclubs in San Francisco? Despite the poor name choice, there are always new experiences to be enjoyed in this premiere rock n roll dance club, which has proven itself over the years. You can now expect to meet single men and women of all ages, from all walks of life with your visit here. If you're into Rock-n-Roll anthems blasting from the impressive sound system, Cat Club is open for business now!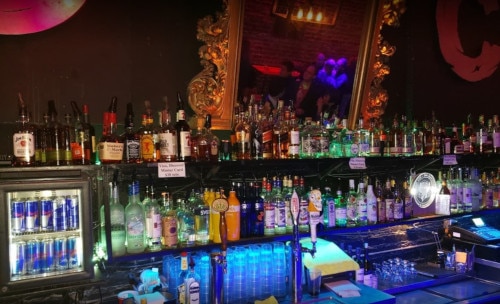 473 Broadway, San Francisco, CA 94133
Is it the well-lit, comfortable seating areas or the dramatic artwork that poses such an attraction to drinkers in San Francisco? To be honest, we're not sure. One thing that is certain Monroe is the abundance of flirty locals are mostly looking to hookup at the conclusion of the evening. Whether you chill out with a drink on the outdoor patio or prefer to be right in the thick of the action indoors, Monroe provides an excellent basis for discovering new sparks with like-minded partners.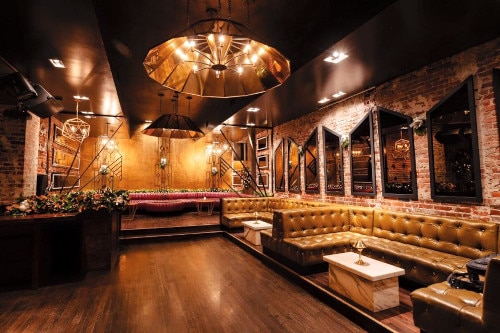 46 Geary St, San Francisco, CA 94108
The last, but by no means least dating spot in San Francisco worthy of your time is Hawthorn. Doubling as both a relaxing cocktail lounge and an energy-filled nightclub, there is an experience to be had to suit everyone over the legal age of admission. Unlike other city hotspots for singles, Hawthorn has two peak times to visit, rather than one. First, a wave of commuters descends upon the popular location upon finishing work around 4:30 pm, followed by a second influx of partner searching singles from 8 pm onwards. Depending on the type of people you have in mind, use this as a model to influence your decision on when to attend to best suit you.