Meet Singles at the Best Charlotte Bars and Nightclubs
Are you overwhelmed with options when considering Charlotte dating spots? Whether you're new to the dating scene or you consider yourself a veteran, the variety of venues across North Carolina is enough to keep any die-hard single on their toes.
Rather than worrying over where to meet a Charlotte girl, turn the traditions of dating on its head. Meet singles online, create the foundation for a relationship, whether long-term or casual, and the city's wide array of bars and clubs is suddenly at your advantage. 
Now with social interaction limited due to the Covid-19 pandemic, there's never been a better time to switch up your approach to dating. Sign up online with a local dating site brimming with personals posted by native women, and use your time in isolation wisely. As restrictions ease, you'll have a hook up arranged and ready to go. Simply pick from our list of the best bars and nightclubs in Charlotte.
555 S McDowell St, Charlotte, NC 28204
What better way to kick off a novel relationship than at a brand-spanking-new swanky bar? Le Meridien's City Lights Rooftop is a chic lounge that's hot among the hip crowds of North Carolina. Reach dizzy heights on your date at the only venue in Charlotte that comes with a 360-degree view over the city's twinkling skyline. Add a few craft cocktails, renowned resident DJs, and teasing conversation into the mix, and you have all the ingredients for an unforgettable evening.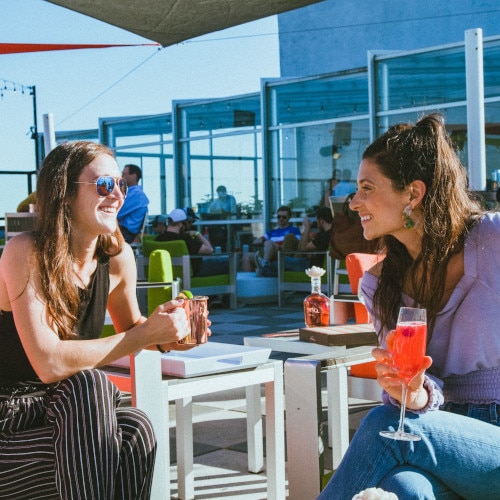 200 N Tryon St, Charlotte, NC 28202
Amidst the hustle and bustle of Charlotte's third-tallest building, Prohibition Bar is a secluded dating spot, courtesy of Hearst Tower. Despite its recent entry onto the city's nightlife scene in 2017, its décor appears much older than its years. Reclaimed wood features, Jazz-Age cocktails, and a drink menu inclusive of Moonshine bring the warmth of nostalgia into the present. The Bar's tasteful entertainment includes the best of North Carolina's musicians and DJs.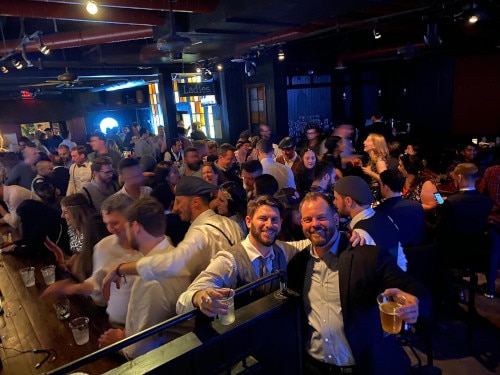 4237 Park Rd B, Charlotte, NC 28209
Reminiscent of great old times and illicit places, Dot Dot Dot is a speakeasy-esque venue that brings back all the best bits of the Prohibition era. Strong liquor, classic cocktails crafted with precision, and art deco paneling blend to become a sophisticated backdrop for a modern-day date. Complementing its wide selection of prudently picked tipples, be sure to share a dish from Dot Dot Dot's appealing artisan food menu.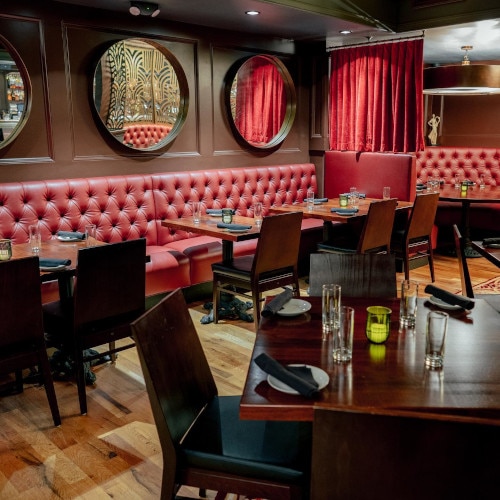 144 Brevard Court suite b, Charlotte, NC 28202
Continuing on the speakeasy trend, The Cotton Room at Belfast Mill is a discreet bar with a blasé charm. Bare brick walls, wooden paneling, and timeless leather bar stools fuse to foreshadow the venue's grounded ethos, which inspires its offering of North and South Carolina craft beers and locally sourced cocktail ingredients. Come for a quiet drink with a match who knows how to carry a conversation.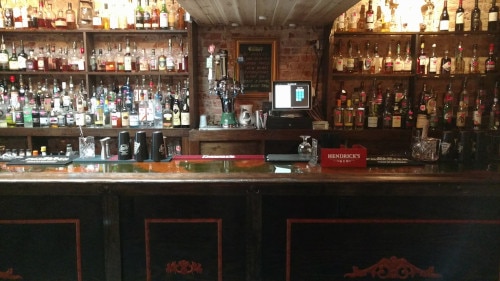 1807 Montford Dr, Charlotte, NC 28209
The Moosehead Bar and Grill is a no-frills bistro famous for bringing the best 3-Bs in Charlotte: buffalo wings, burgers, and beer. The venue's award-winning wings are available in ten different flavors and provide a novel talking point for people who are in the initial, awkward dating stage at the start of a relationship. At almost a quarter of a century in operation, the restaurant's popularity has gone from strength to strength, now a favorite casual meeting place for friends and couples.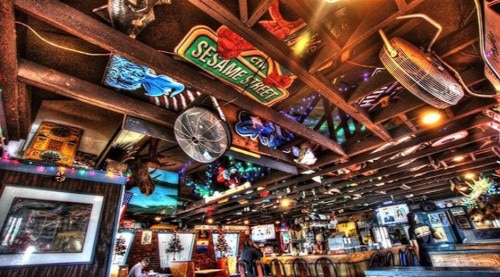 920 Hamilton St, Charlotte, NC 28206
No date says nonchalantly cool quite like a hookup at the city's best beer garden. As the first hall and outdoor area of its kind in Charlotte, VBGB has become the city's cornerstone for specialty brews, served alongside unpretentious yet scrumptious grub and giant garden games. Perched beside the Avidx Music Factory in Uptown, VBGB is also a convenient destination for pre-drinks with your partner prior to a gig date.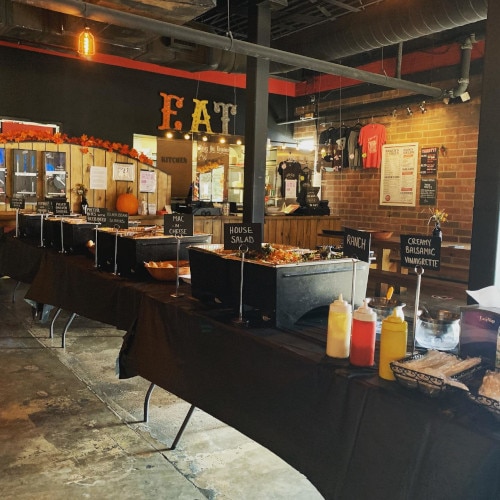 412 W 5th St, Charlotte, NC 28202
Women know that coffee and wine are the best of the beverages. After you find a match online, suggesting a meet at Corkscrew on 5th is sure to imply you've prioritized their preferences. Modish chic is the interior choice at this contemporary lounge, which juxtaposes a casual atmosphere with an upscale menu of light meals, sweet treats, wine, cocktails, and – of course – coffee.
2016 Ayrsley Town Blvd a1, Charlotte, NC 28273
Do away with any pre-date nerves by arranging to hook up at a traditional taproom. The Corner Bar is everything you can expect from a gastropub venue: a wide variety of the usual spirits, beers and wine, crowd-pleasing classic hits, and familiar American eats. An unassuming home from home, with outdoor seating and pleasant décor, it has the potential to spring your fling into something more.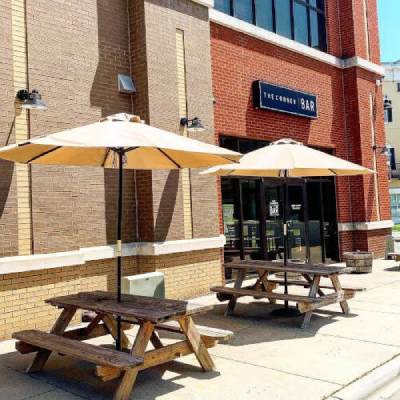 1319 Pecan Ave, Charlotte, NC 28205
The brainchild of adventuring duo Patrick and Jenny, The Bohemian is a presentation of wanderlust-enthused design, its interior, and its wine selection. The sister of local ale shop and bar, The Hop Shop, this new addition to Plaza Midwood marks a space in NC for native people to learn a little or a lot about the wines of the world. And who better to learn from but hosts who've savored sips of countless types of wine in their principal place of origin? Impress with a wine-tasting date at the chicest bar in Charlotte.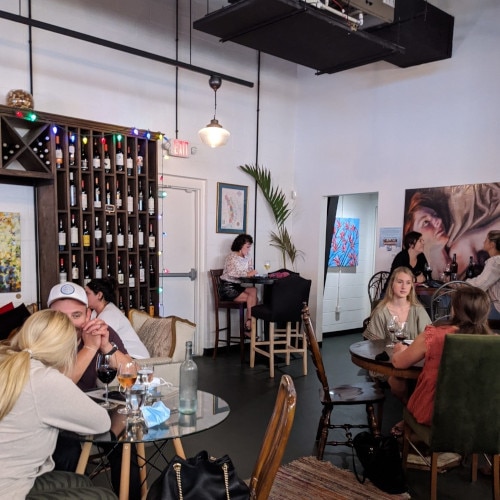 1721 N Davidson St, Charlotte, NC 28206, United States
Level up on your next date at the Abari Game Bar. Sitting around chatting in liquor bars is for bores, especially when there's a show-stopping collection of 30 games to play with your BAE over at Noda Market and Deli. From retro pinball to classic 8-bits, smash the lot with your choice of cocktail or beer in hand.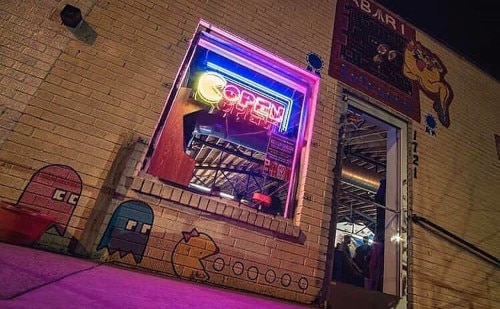 1000 North Carolina Music Factory Blvd, Charlotte, NC 28206
A neighbor of our ale-garden fave, VBGB Beer Hall and Garden, Avidx is a gargantuan entertainment center that offers endless inspiration for a meet with your online match. With two crazy-big concert halls boasting international headliners alongside a stand-up comedy venue, as well as several bars and clubs, AvidxChange is your one-stop downtown spot on the Charlotte nightlife scene.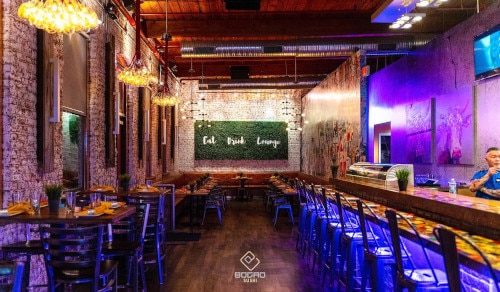 210 E Trade St, Charlotte, NC 28202
Get caught up in the excitement of dueling piano battles and whopping pails of cocktails at Howl at the Moon. Situated within the city's Epicentre complex, this wild watering hole is a bustling, well-known location, ideal for men and women who are hooking up for a hot first date. Resident DJs mix everyone's favorite hits, encouraging jam-packed dancefloors and a charged atmosphere.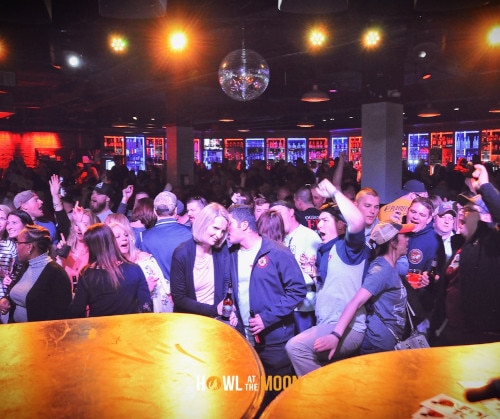 127 W Trade St, Charlotte, NC 28202
Ditch the charade of the sway of uptown lounges. Tilt on Trade is a locally-owned joint that has its feet firmly on the ground. Steadily cultivating its popularity with native punters since 2007, no other bar knows the Charlotte demographic quite like this chill watering hole. Stop off for a drink before you catch the game or party 'til 2 am or unwind with your casual "friends" until well into the night, you do you at Tilt on Trade.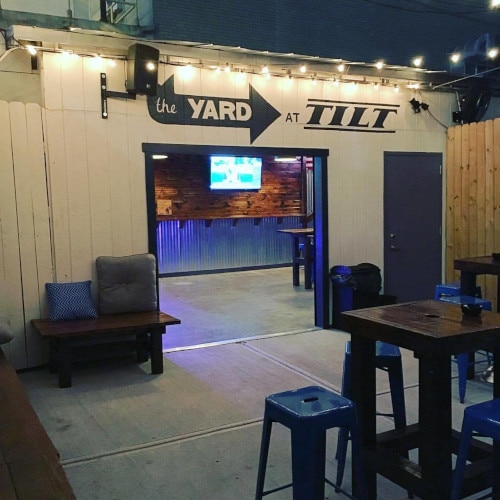 312 N Myers St #3041, Charlotte, NC 28204
Sure, you've done the whole cocktail date thing before, but not like this. Infused Bar brings something fresh to the saturated cocktail bar scene. Conjuring up creations made of the finest-quality spirits infused with herbs, spices, fruits, and vegetables in-house, a drink at this chic venue is nothing short of a taste sensation. Now under new management, since its days as the Pillar Pub, stop by again to share conversation over expertly crafted cocktails and infuse your relationship with romance.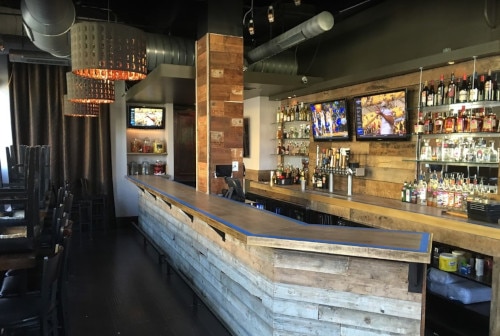 3018 The Plaza, Charlotte, NC 2820
Bringing reggae beats and Jamaican eats to the native North Carolina crowd for almost two decades, Crystal is one of Charlotte's OG nightclubs. Visit here to lose yourself amidst Soca sounds and the company of female friends. Pushing the limits of Charlotte's open-hours policy, Crystal keeps the party going until 2:30 am. This place is ideal for people who intend to entertain from dusk 'til dawn.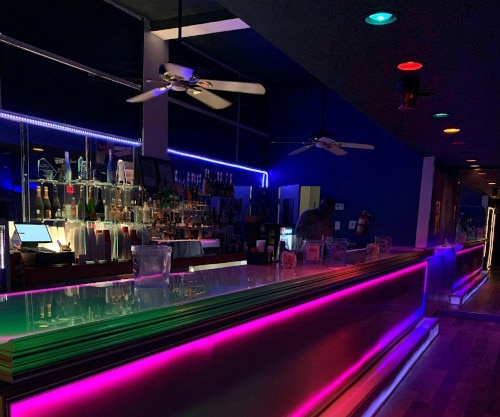 300 N College St #101, Charlotte, NC 28202
In the mood to hook up at a modish lounge, complete with all the essential credentials: a rooftop patio and voguishly ironic industrial interiors? Reserve a table at The Imperial. The bar prides itself on its organic craft cocktail menu, designed to bring a little sweetness into your life without relying upon refined sugars. Head Uptown on Wednesday for half-priced wine, or Thursdays for to benefit from an inclusive half-priced Martini menu and live jazz music. Steal yourself some dating success.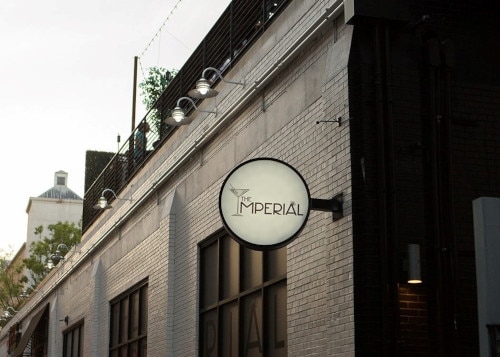 4809 Wilkinson Blvd, Charlotte, NC 28208
Hook up for a hookah hookup at White House Ultra Lounge. Previously the White House Night Club and Tempo, this late-night spot has reinvented itself as the freshest cool kid on the block… or boulevard. 'The Future of Charlotte Nightlife' by its own profession, the huge dance space is room enough for 800 people to twerk it up to classic and current clubbing tracks under a neon light show.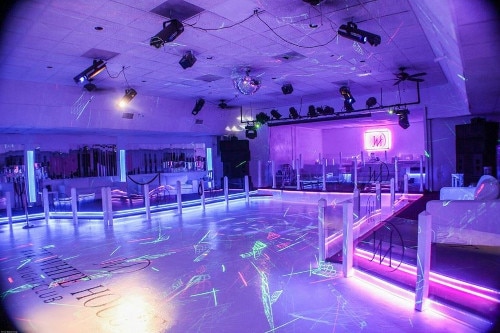 116 W 5th St, Charlotte, NC 28202
Two levels of dance madness, with a floor dedicated to the very best music and memorabilia from each retro era, respectively. Bagging the accolade of Best Dance Club in Charlotte, Roxbury knows that a touch of nostalgia makes for an unforgettable night. Release your inhibitions to the rhythm of the night, whether you lap up the free love on the dancefloor, kick ass in the arcade, or move your date to somewhere secluded in one of the luxury Private VIP Rooms.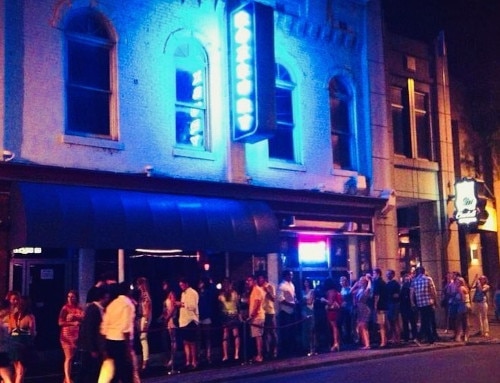 5237 Albemarle Rd, Charlotte, NC 28212
Dance and electro don't have all the dibs on nightclubs in North Carolina. Vibrations Nightclub is a great shout for any older single who's searching for a relaxed clubbing experience that satisfies the after-hours schema. Live jazz performances and blues musicians alternate with karaoke and in-house DJs mixing all the top hits from the 80s, 90s, and right now. Prepare for an evening of mature debauchery.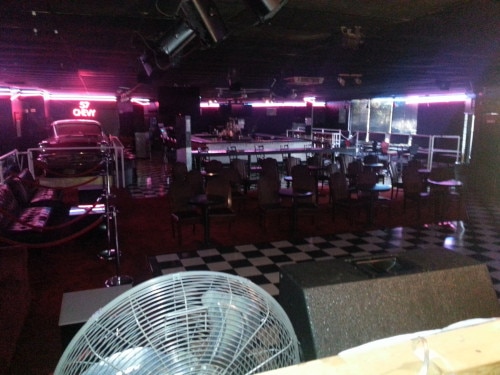 2301 Freedom Dr, Charlotte, NC 28208
After half a century in the game, The Scorpio knows how to satisfy the most diverse crowd of customers in Charlotte. An LGBTQ nightclub, with weekend drag shows and DJs spinning the best of dance, Latino faves, and hip hop hits, Scorpio keeps the party going until 4 am, and sometimes later. Men, women, of every sexual orientation, no matter how you identify, hook up here to party with a partner 'til the early morn… then get it on?