Great Ideas for Gay Dates that Your Man Will Love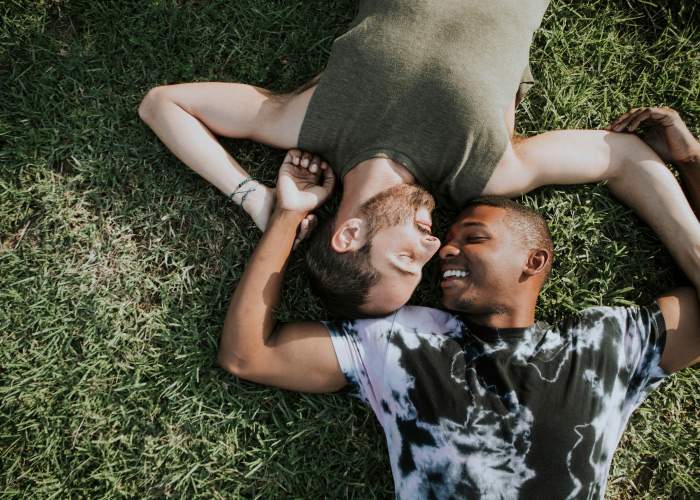 It's easier than ever to meet single guys nowadays. With online dating more popular than ever, the rise of the specialized M4M dating website means men can find love easily in their local area from the convenience and comfort of their own home. Paired together with all the positive changes that have occurred as a result of activism in support of the LGBTQ+ community, now is a better time than ever to be a man seeking a man in the US.
According to a 2017 survey undertaken by Gallup, approximately 3.9 percent of the US population identify as gay males, a rise of 0.5 percent since Gallup began collecting data in 2012 [1]. By today's figures, this is equivalent to a recent increase of over 1.6 million men, who now identify as gay across the country.
Despite obstacles created by the Covid-19 pandemic, gay dating is hotter than ever in the USA. A world away from times gone by, in the majority of instances, men can meet guys openly and enjoy the company of their partner wherever they choose. So, with the world at your feet, there's no excuse for a poor first date. Nail it this time with our pick of the best gay date ideas that your man will love.
Drag Cabaret and Burlesque
Indulge in a traditional gay dating treat with a night at the drag cabaret. While it may not be a particularly inventive suggestion, if it ain't broke, don't fix it… or so the saying goes! Head to your favorite local spot or have a browse around online. Many of the major cities in the US are now home to exceptional drag cabaret bars, where you can stop by ticketless any night of the week. For a date night that oozes sophistication, swap drag for burlesque for a 1920s inspired evening. Don't forget to carry it off with gin cocktails in moody prohibition-era bars before the curtain rises. Check out social media channels during quarantine for online performances.
Culture Vulture
There's no need to restrict your time together to dinner, drinks, and dancing. There's a whole world out there, waiting to be explored, and it starts right on your doorstep. While you may not be able to travel too far during the Covid-19 outbreak, you will be surprised by how many local attractions you've overlooked in the past. As we busy about our day-to-day life, much of the beauty around us goes unnoticed. At present, your hometown's hottest visitor spots may be open to the public, or they may offer a virtual tour. Either way, they're a great place to begin your adventures with the main man in your life. As the lockdown is lifted, broaden your horizons and venture further afield with dates at national – maybe global – landmarks that you can tick off your bucket list.
A Night on the Town
Thanks to that aforementioned LGBTQ+ rights activism, since the 1990s, there's been no shortage of gay bars in the US, especially so if you identify as a gay man. If you're not a regular out on the town, a quick Google search will direct you to some great local reviews of nightclubs and bars posted by like-minded people in your area. Head out for fun and debauchery, complete with karaoke and a few potent cocktails. Reveal your lighter side and prove you can lose yourself to the music, in the arms of your man, at the center of a feel-good party vibe. Which gay couple doesn't crave a night like that from time to time?
Find Some Zen
Caught up in the frantic pace of today's world, it can be a challenge to set aside time to stop, breathe, and be at one with each other. Instead of looking to be on the go, splashing money, and heading towards the flashing lights, spend a date practicing mindfulness meditation in the presence of one another. A gratitude meditation in which you are thankful for the place you met (even if it's online!) and coming into each other's lives is particularly cute. Why not extend the zen try a yoga class together too? If circumstance insists that a studio class is out of the question, search the Web for a live Zoom class. Yin and Restorative practices make for a super chilled session, sure to relax the body and mind before a blissful evening of food, conversation, and sex.
Bag Market Bargains
Hitting high street stores might be a bit of a bore-fest in the realms of novel date ideas, but there's more to shopping than overpriced swag from mainstream names. Sneak off the beaten track to the flea markets in your city. The best-kept secrets of the shopping world, there you and you man can soak up the culture while scouting for vintage bargains, whether to wear or to adorn your home.
Creative Activity
Unleash your creative soul and become immersed in a creative activity as a couple. Perhaps your play with creative passion will be a one-time thing, as you hop from activity to activity to keep the excitement alive. But, maybe, you'll invest more time and energy into developing your skill and love of a creative art together. From macramé textile knotting and painting to cooking and even game design, when it comes to picking up a new hobby, the options are endless. Chat with your BF and choose your new endeavor as a pair. As well as an interesting, alternative date, it's a great way to build common ground and shared interest to solidify your romance.
Theatre
There's no business like show business, everyone knows. For a truly spectacular date night with your gay beau, you have to head to the theatre. Whether you prefer to appreciate the dialogue of a play or you love to be swept away by award-winning show tunes, there's a live performance to suit every person and every couple on every date night. For those men doing long-distance or dating during quarantine, don't let that put an end to your fun. Look online at YouTube for free screenings of live plays and musicals or arrange a Netflix party to watch all-time greats such as Grease and Hairspray.
Spa-Day Date
Picking up where your Zen date left off, give your local spa a call to check in for a couple's retreat. A day of relaxing and rejuvenation is just what the doctor ordered right now, in lieu of lockdown, and a pamper never goes amiss between two gay guys, right? Book online in advance to get the best deals on treatments for two, where you can both choose your pick from a menu of massages and other holistic treatments. Don't forget to add in some light lunch and bubbles to notch up the date day ambiance.
Play Games
From board games to sex games, there's nothing so simple or satisfying as a night in the playful company of your partner. Disguised as an effortless evening, opting to play a game, be it Pictionary of a sexy scavenger hunt, is a wonderful way to get to know your boyfriend – and how his magnificent mind works – a little better. Again, this is a top date idea for any man stuck for suggestions in quarantine. Beyond the usual Words with Friends, Chess, and Mario Kart invites, start a Zoom party with a third camera positioned to a board, and the world of the games cupboard is at your feet.
Just Netflix and Chill
Why overcomplicate things? Sometimes, Netflix and Chill is what it's all about. Cuddling up with your man on the sofa, tuning into your favorite TV show or film, and binge-watching over take-out food and a tub of your favorite Ben & Jerry's flavor. And we all know where that leads…
[1] Newport, Frank (2018). In US, Estimate of LGBT Population Rises to 4.5%. Gallup. [online]. Available at: https://news.gallup.com/poll/234863/estimate-lgbt-population-rises.aspx