Where to Take Older Women on a First Date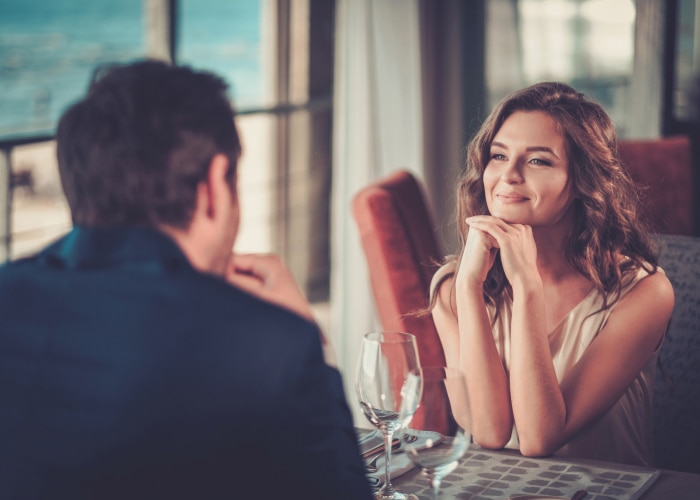 You've only gone and done it! You've finally scored a date with a sexy older woman! Check you out. After all, it's no secret that a cougar-cub relationship is an ultimate fantasy for countless men in the USA. From the early days of Mrs. Robinson, right to the retro era of Stifler's mom, men have long lusted after a date with a desirable mature lady.
Thanks to online dating, it's now perfectly possible for young guys to meet cougars. In fact, on the right dedicated cougar dating website, they can connect with a local single woman almost instantaneously, and a date could be just around the corner.
That being said, don't fall under the misconception that a cougar is looking to take control in your romance. That stereotype simply won't wash with most women with experience. In fact, according to gender and intimate relationships expert Milaine Alarie, when women date down, it has 'has no radical impact on the gendered dynamic at play during intimate relationship formation' [1]. That's right, guys, you've got to pull some stellar cougar date ideas out of the bag to keep her impressed. Luckily, our list of first date tips will be sure to put you on the path for success.
Drinks and Dinner
When you're dating younger girls, a casual hook up at a chain restaurant is the normal course of action. When you're meeting an older woman, that simply isn't the case. Whether you met in a virtual space or otherwise, it's essential that you make your IRL first date remarkably memorable. It's likely that your new love interest will have frequented some of the best eateries and bars in the city, so do your research. Always reserve tables in restaurants and bars to be sure to avoid disappointment – and any embarrassment. You could always ask which cuisine she prefers or choose a highly acclaimed Italian to ooze confidence while playing the dish of the day quite safe.
Art Galleries and Museums
While 'dinner and drinks' are a perfectly acceptable first date suggestion, unless you pull it off well, it can be lacking in a certain je ne sais quoi. While the thought of meeting your match at an art gallery or a museum might not have entered your train of thought before now, a cougar will certainly appreciate the time spent together soaking up a spot of culture. Use your previous conversation to guide your decision on the most suitable attraction, then pre-book a visiting time online to prevent awkward fumbling over entry fees or donations. One of the main perks of attending a museum or art gallery is that the venue will willingly offer up countless talking points to fill any of that nervy-date silence that can occur. During your time in quarantine, countless institutions are offering a virtual tour of their grounds and exhibitions. If you can't make it out to the real thing, meet via Zoom for a creative, distanced date idea.
Theatre
To pick up a pair of live theatre tickets can be pricey, but it's a sure way to your woman's heart. Whether you select a play rich in dialogue or a vivacious musical production, orchestra seats are sure to do all the talking. Quite literally, too. Sit back, relax, soak up the show, and you'll garner all bits and bobs you need to fill conversation during post-show drinks. With shared common ground established, a conversation is sure to flow effortlessly afterward. Where possible, leave your ticket purchase to the last minute to score the best deals on seats in the stalls.
Park picnic
Sometimes you simply have to accept that you'll never come first in your cougar's life. Especially so if she is the proud companion of a four-legged friend! Swoop in on her admiration for animals with a park picnic date and invite pooch along too. Don't cut corners; hamper up your goods in a suitable basket. Create a simple but satisfying selection by packing fresh pieces of bread and light antipasto-esque meats, olives, and cheeses. Slide a bottle of bubbly and a couple of glasses into the basket to enjoy a nice, relaxed drink over a conversation as puppet plays on the green.
Bookstore
In the movies, it's quite common for a man to lock eyes with the love of his life while browsing a bookstore. Yet, these fabled retail spaces largely go unused as date venues. And we're missing a trick. The chances are, your cougar will love to read; if that's the case, she'll delight in a date at a cutesy local library or paperback shop. Meet up, browse the collection, pick up a modern classic or a contemporary novel, and chat all things books over coffee and cake. So unassuming, cost-effective, and yet astonishingly unflawed. Ask around. As crazy as it might seem for a young guy, a daytime bookstore date is a dream for many sexy cougars.
Coffee and Cake
In the case that your new lady friend isn't into reading, coffee and cake in an upscale boutique café is charming in itself. For guys who are a little edgy about taking a chance and asking an older woman out on a date, coffee is always a great place to start. Well etched into contemporary culture, catching up over coffee is a casual suggestion that opens the playing field for further dates of a more adventurous nature. Depending on your hometown's selection of cafés, there may be one or two social spots that will blow your date away with their vast selection of coffee beans and homemade cakes and pastries. As always, when dating a cougar, do your research.
Rambling Life
Walking might seem too basic for a first date, but it's actually an awesome ploy to tease out some exceptional conversation between both of you. Take a ride out to open space, be it the mountains or large country parks, and choose a route to hike together. A common phenomenon is that, as we walk, we talk, divulging truths and stories about ourselves that we would otherwise hold quite close to our chest for some time. When you're involved with a cougar, you can bet she's got many tales to tell, making for a fascinating ramble, spilling with revelations.
Do Something New
When it comes to date ideas, singles and new couples can be all too eager to tailor their time to suit a list of interests on a dating profile. To truly get to know someone – and expose your vulnerability too – go out on a limb and opt to undertake a random activity. From white water rafting to landscape painting, cooking classes to whale watching, when you expand your options beyond the norm, you have a world of romance at your feet.
Local Events
From time to time, your hometown will do you a solid when you're looking to arrange a date. Perhaps you could ride the dodgems at a local funfair, revel in the exquisiteness of a short-lived art exhibition, or eat your weight in cheese at a country food festival. Keep your eye on the local news to stay in-the-know, ready to jump on any interesting events that could double up as a date.
Spa Day-Date
Perhaps a bold suggestion for a first date, but definitely one to bag for later! The spa day date is a ticket to a sexy sanctuary for you and your cougar partner. Ride out of town to an exclusive venue that offers lavish couples packages. Laze the day away, relaxing by the pool, sweating it out in the sauna, and waltzing from ice to steam room sensations. With a light lunch and a bottle of bubbly thrown into the mix, it's the ideal date for any cougar and her cub to share. Select a couple's massage from a menu of various holistic treatments to indulge side by side.